Designing the Aura of Switches -
Wiring Device Advance Series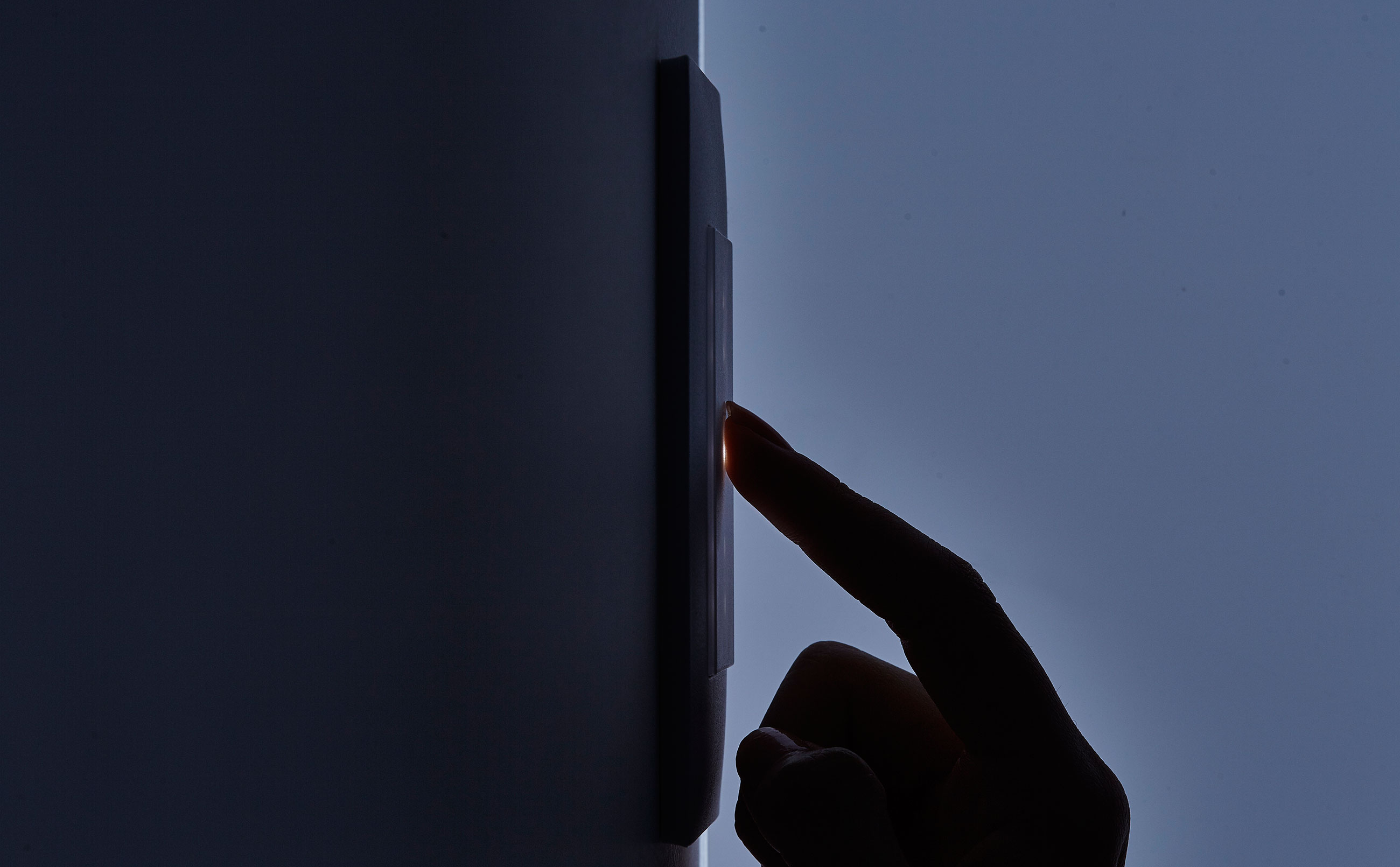 Switches and plug sockets are things we use everyday, to the extent that we almost forget about them. The Advance Series aims to make these blend fully into our interior designs. Might it not be possible to make the appearance of switches more elegant by incorporating subtle design innovations? In the future, switches will have to be designed to meet the specifications of smart homes for enabling convenient lifestyles. This series combines the elements of design, operability, and functionality based on this concept.
Subtle comfort
To achieve this concept, we pursued forms that would blend in with interior designs. Any projecting surfaces on the switch were limited as much as possible to create a flat shape. Furthermore, this flatness was rounded off with gentle curves to fit the hand comfortably. A battery of tests were carried out on 3D surface modeling and prototype models to find just the right balance. The shape of the switch section was also set at 1:1.618, the golden ratio. This is another element will give people a comfortable feeling at the unconscious level.
Texture felt with the hand and seen with the eyes
The surface has a matte finish to blend well with the walls and provide a pleasing texture for the hands. However, this raised the problem of ingrained dirt. A glossy, flat surface makes it easy to wipe dirt off, but matte surfaces tend to pick up ingrained dirt. Therefore, we researched a new type of grain for the matte texture with a shallow dip that would be easier to clean. The delicate tracery of this textured grain has a refined look the equal of any wall.
A calm and tranquil presence
The Advance Series appeared in 2014, after six years of trial and error. It still continues to evolve into even smarter controllers, in collaboration with HEMS and smartphones. We pursued forms that would unconsciously be perceived as high class, while having a modest presence.
The things we use everyday should be of the best quality. We shall continue to contribute to creating even better interior designs through this Advance Series.
*This product is only available for use in Japan