Taking personal grooming in an enjoyable direction: First Shaving Series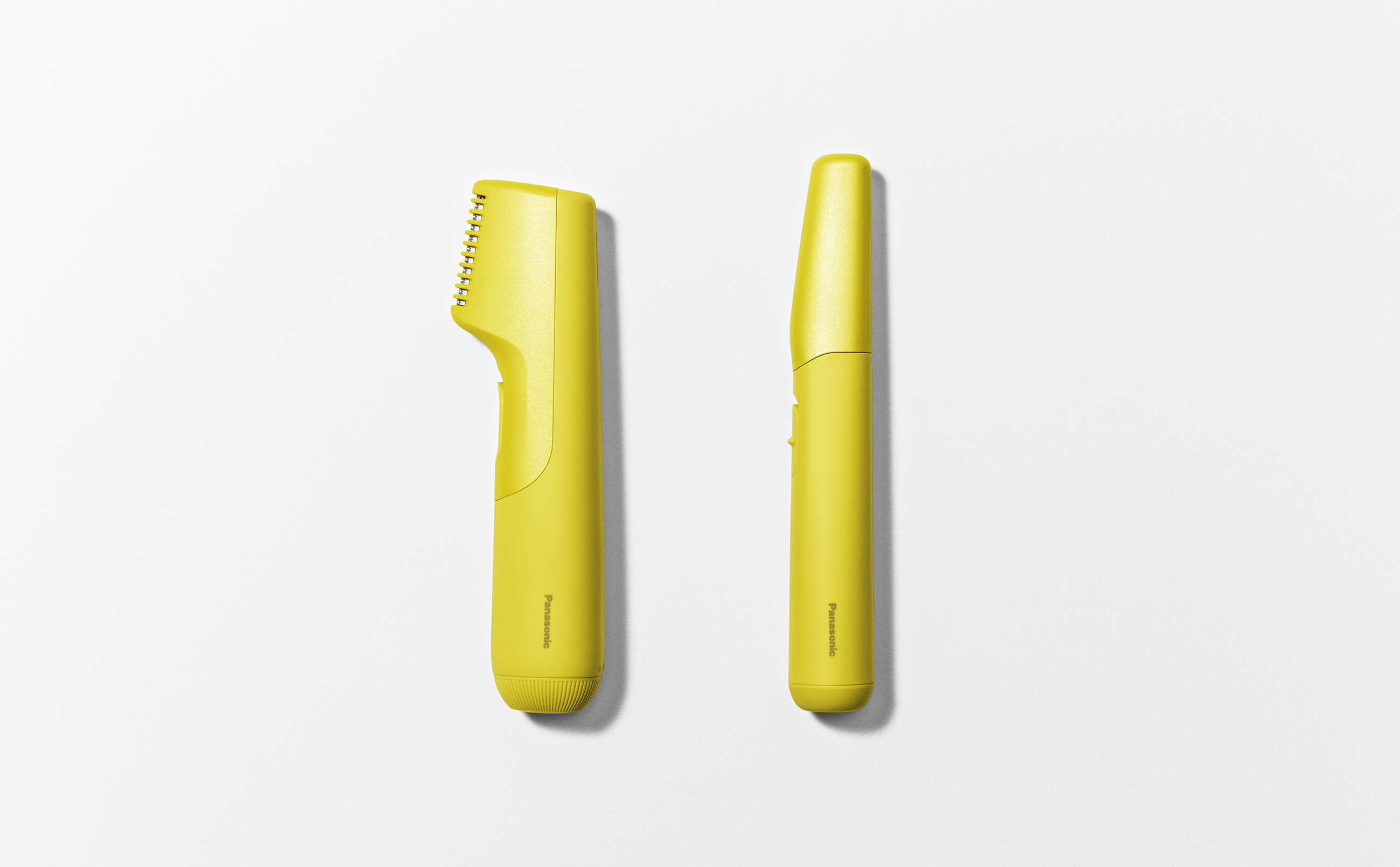 The First Shaving Series is designed for young men who are first beginning to take notice of their body and facial hair. The two products in the series, the First Body Trimmer and First Face Shaver, make an immediate visual impression with their rounded silhouettes and vivid colors. The first of their kind in the marketplace, they make personal grooming a stylish part of life for the younger set.
Beyond the blade: a new approach to young men's grooming
Although grooming continues to become a bigger part of everyday life for older men, younger men may still feel a sense of embarrassment when it comes time for them to consider trimming body hair, and they'd prefer others not to know about it. Moreover, they may have a strong feeling of trepidation about using a safety razor for the first time.
Shapes that appeal to beginners
One key design goal of the First Shaving Series was to maximize functional characteristics like grip and usability. Another was to increase young men's grooming motivation and awareness. In taking on this challenge, the designers focused on the idea of active grooming. The products would be different from those aimed at older adults. They would have qualities that appeal to young men and actively encourage them to pick them up and use them. While retaining the blades that are a key part of men's grooming tools, they would have a soft, seamless form to help young men get over their apprehension about blades.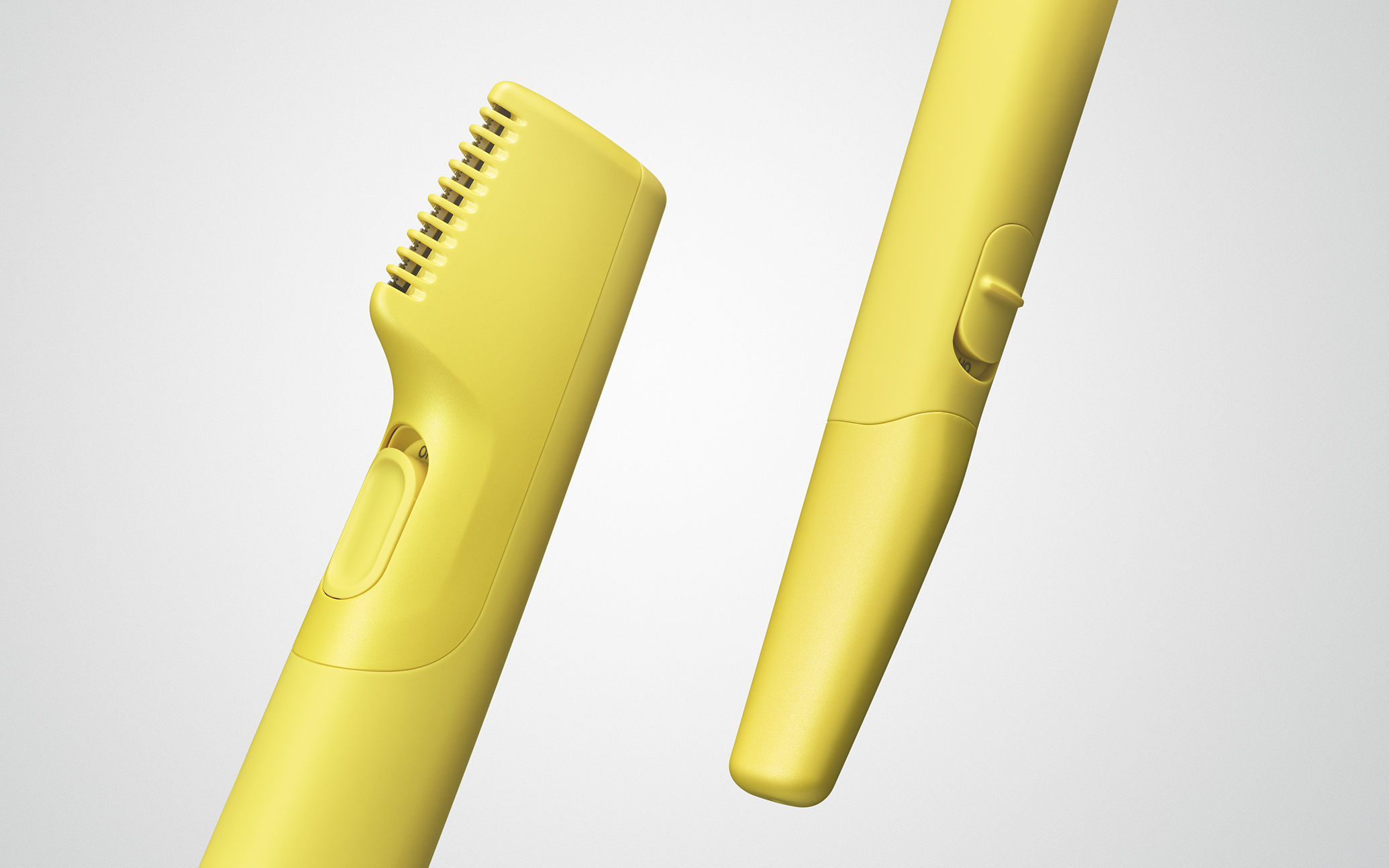 Designed for ease of use
Since the First Shaving Series is intended to be young men's first personal grooming tools, ease of use was a primary goal in the design of the products. The First Body Trimmer features a vertically aligned blade, which is ideal for trimming delicate areas. Further, the compact, minimalist design makes it easy for users to grip and handle the trimmer and reach less accessible areas of the body. The First Face Shaver features a stick-like shape, allowing it to be gripped like a pen for more precise facial grooming. Both products feature tapered grips and rounded end caps to help beginners maintain a good grip even in wet environments.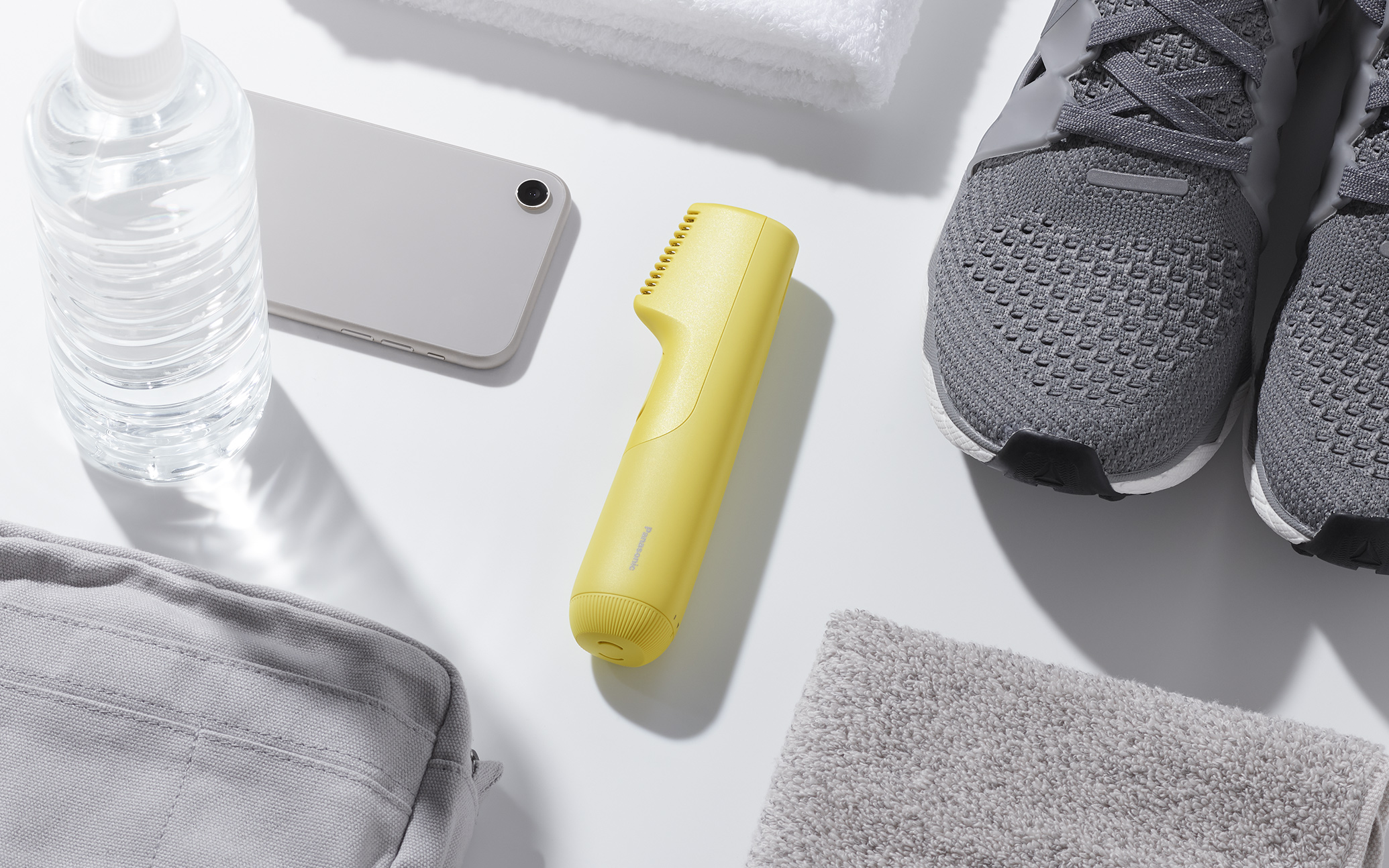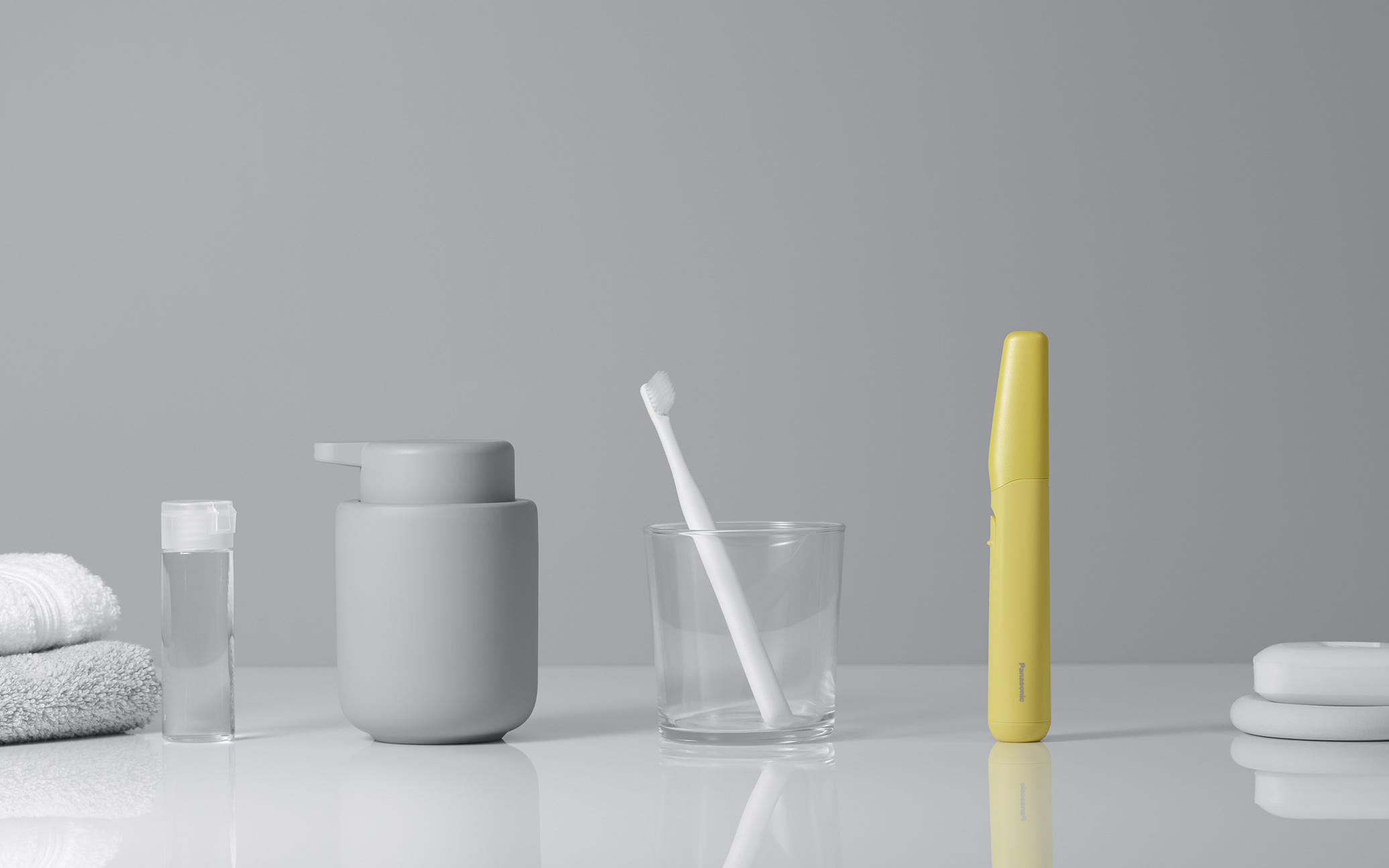 A refined, inviting color
To determine the colors of the series, Panasonic talked with a large number of young men about the colors that resonated with them. The designers eventually went with a one-tone color scheme, determining that it made grooming feel more enjoyable. They also selected a bright yellow to grab customers' attention and appeal to them emotionally in online ads and point of purchase materials. In addition, the designers took pains to get the color just right. Creating prototype after prototype, they observed how the plastic of the body showed off the color to better or worse effect, and they experimented with various amounts of pearl and metallic ingredients in the coating. What resulted from this exacting process was a refined but youthful yellow that helps create the perfect grooming atmosphere for young men.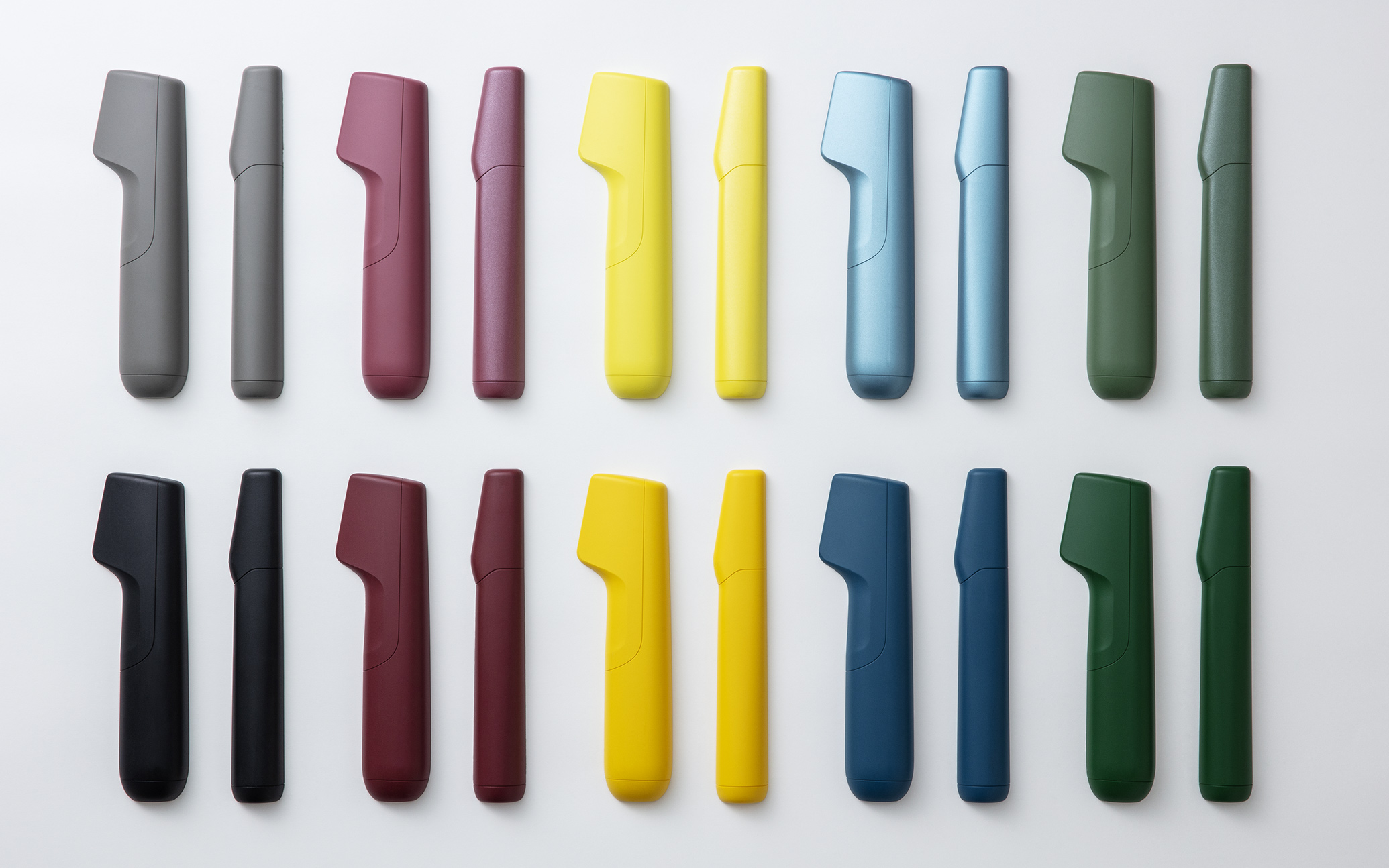 photo: The designers tried a wide range of colors before determining the final version.
Building confidence through active grooming
Active grooming builds confidence in young men by helping them feel truly themselves. It helps them smooth out the rough edges and feel ready to perform at their best. In this way, the First Shaving Series is helping build a new grooming culture in this important demographic.