A floor console air conditioner for a seamless interior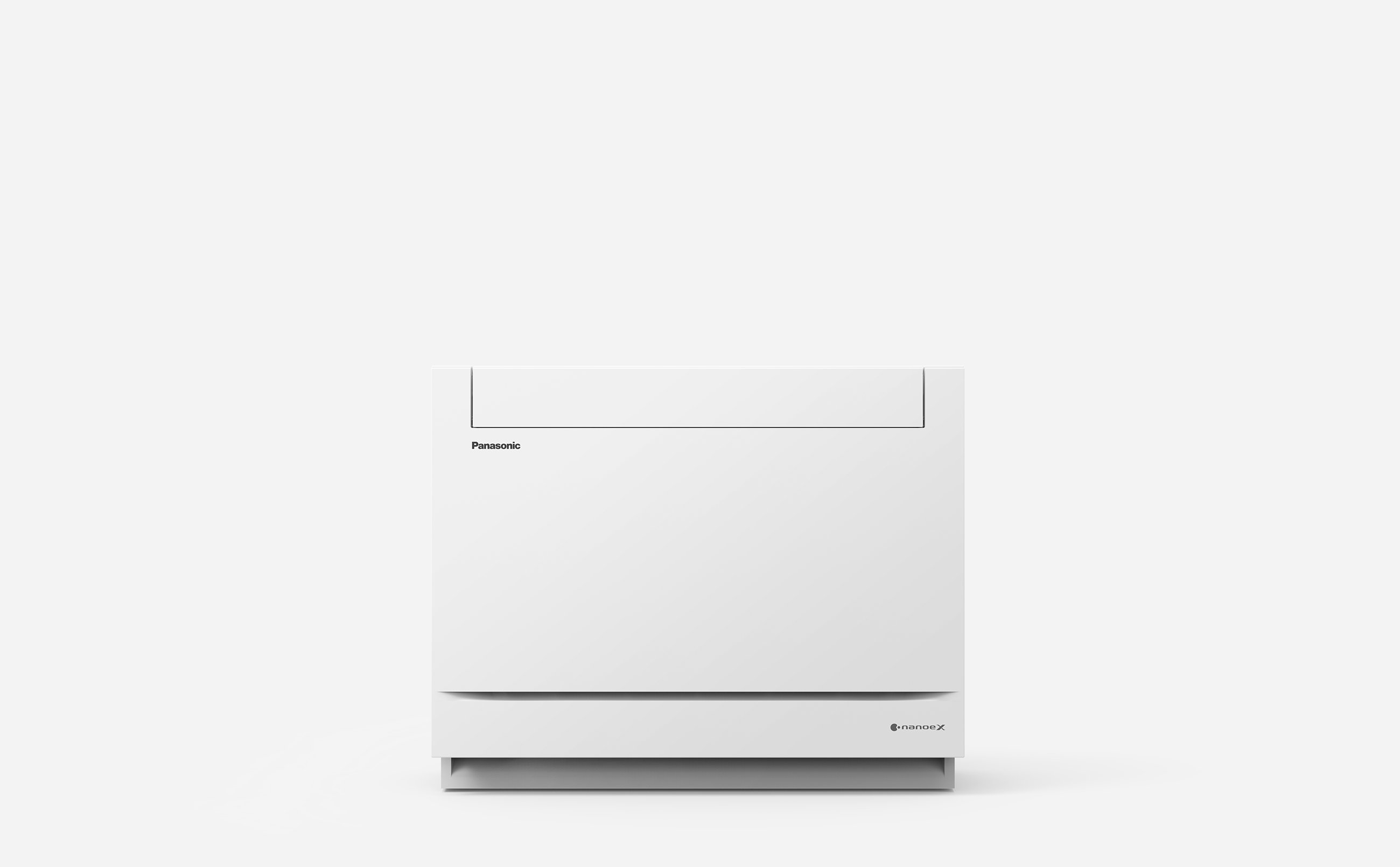 The design goal was clean, simple, timeless comfort.
The wall-attached radiant heaters traditionally used in European homes tend to accumulate dust due to their complex shape and are difficult to clean. A replacement product of simpler shape that also provides air conditioning is needed to provide clean comfort throughout the year. The key objective with this new floor console product was to create a simple design with clean, geometrical lines to meet the needs of European markets, fitting elegantly into European homes.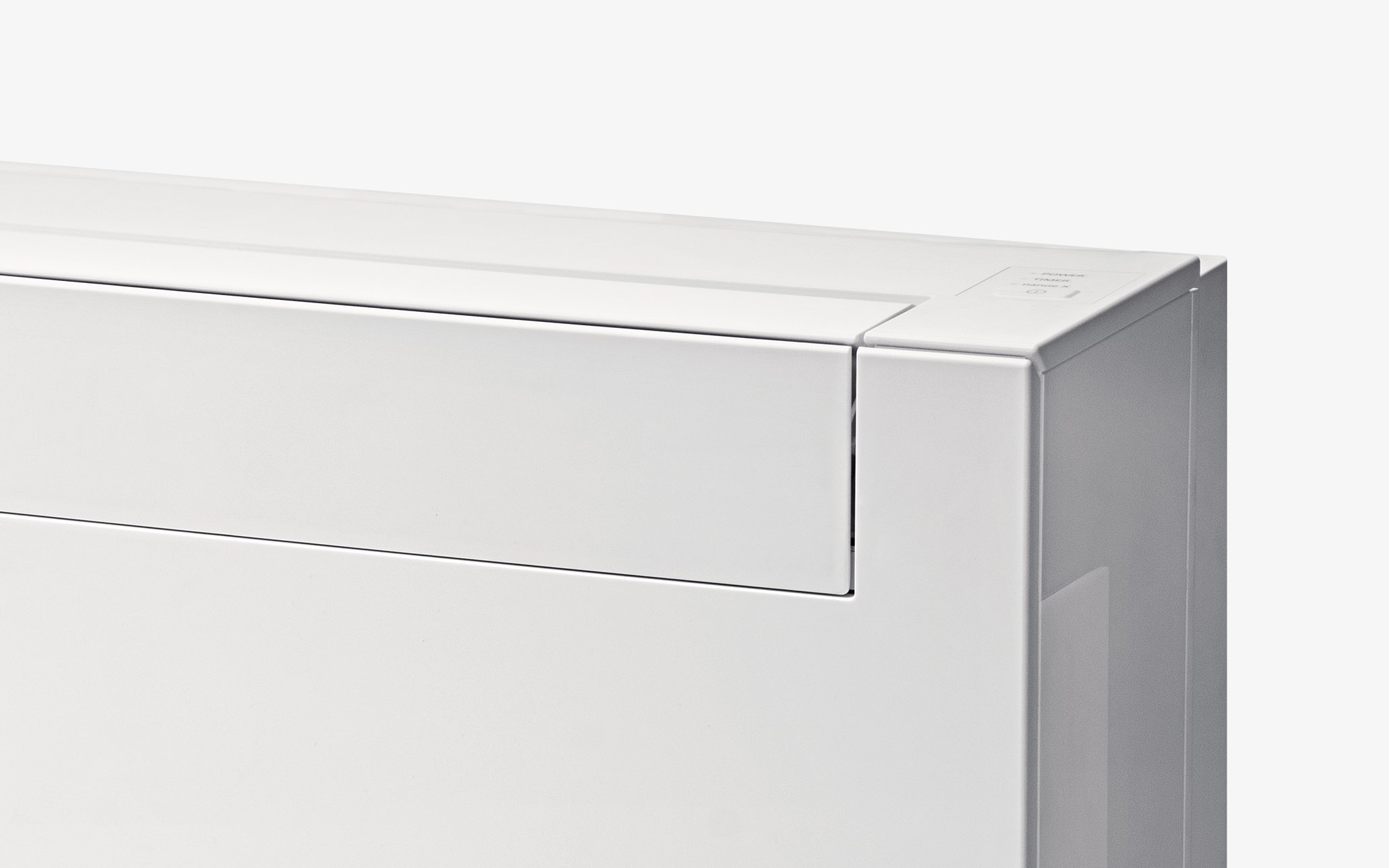 Quietly attractive home furnishing
Compared to conventional floor console products the appearance is refreshingly simple—a multitude of air intake vents is replaced with a smooth, flat front panel. Taking a cue from the detailing of wooden furniture, the dual vanes are designed with attractive 45-degree angle folds. The exterior design features clean vertical and horizontal lines and a subtle matte finish, so the unit blends seamlessly into the wall. The product goes beyond the category of appliances, subtly enhancing the interior.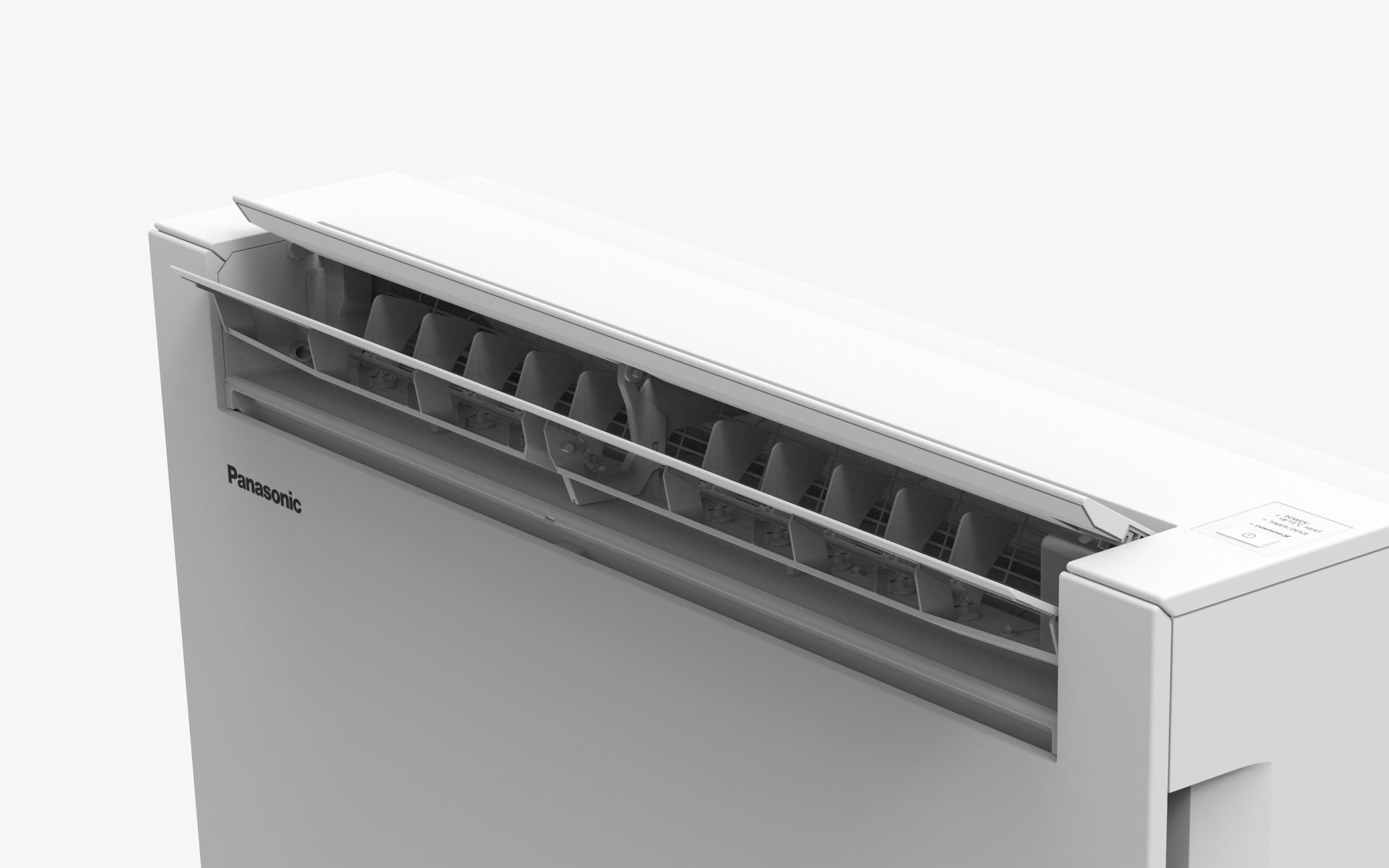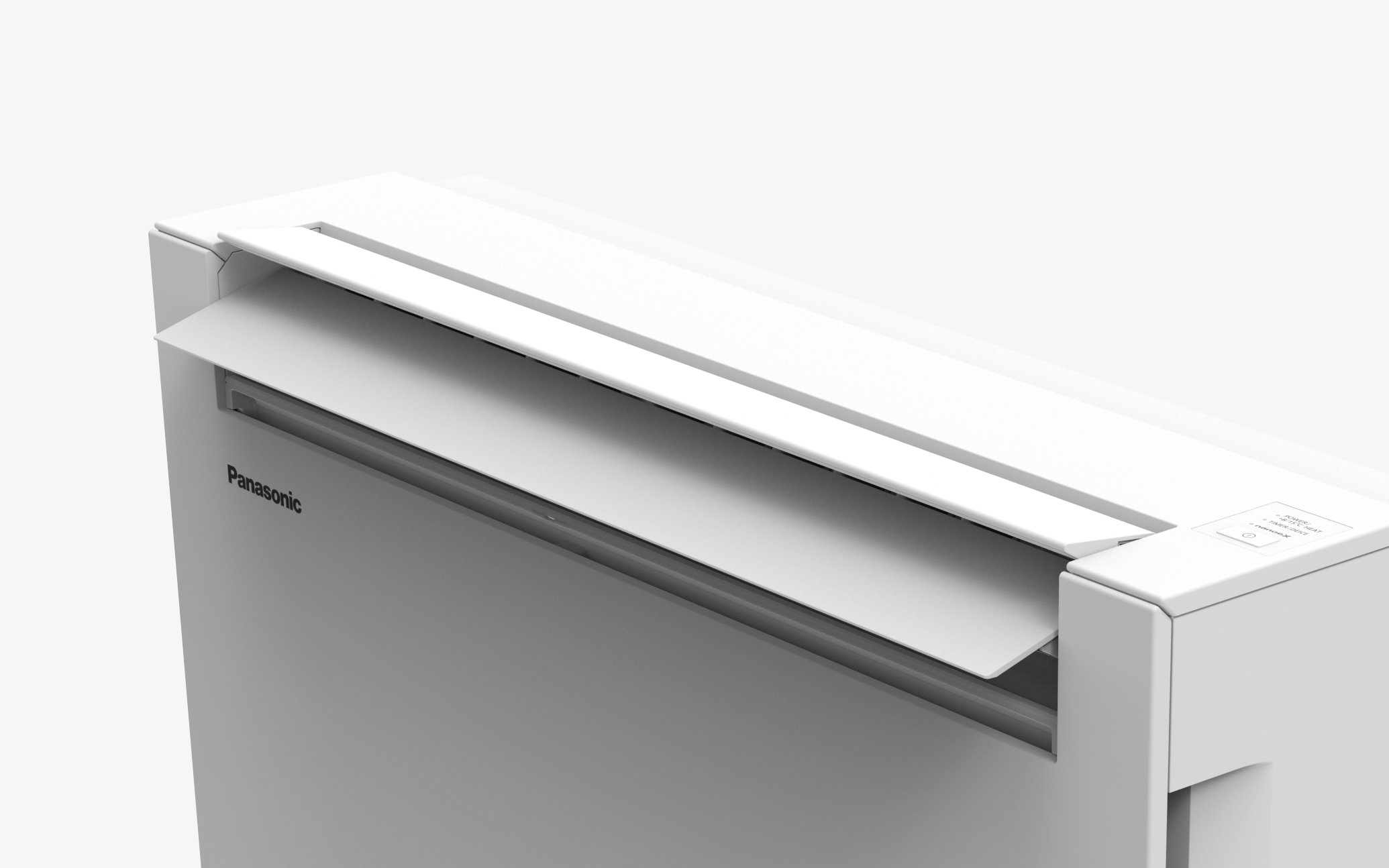 Beautifully simple superior functionality
Located on the top and front of the unit are vanes that control airflow. In heating mode, warm air is discharged downward and rises to fill the room. In cooling mode, cool air is blown upward as far as possible. In both modes, the vanes align to push air efficiently and work in tandem for strong air direction, ensuring ample performance and comfort throughout the space. The vanes are set at right angles so when the unit is turned off they fold neatly into the body to form a neat, square exterior shape.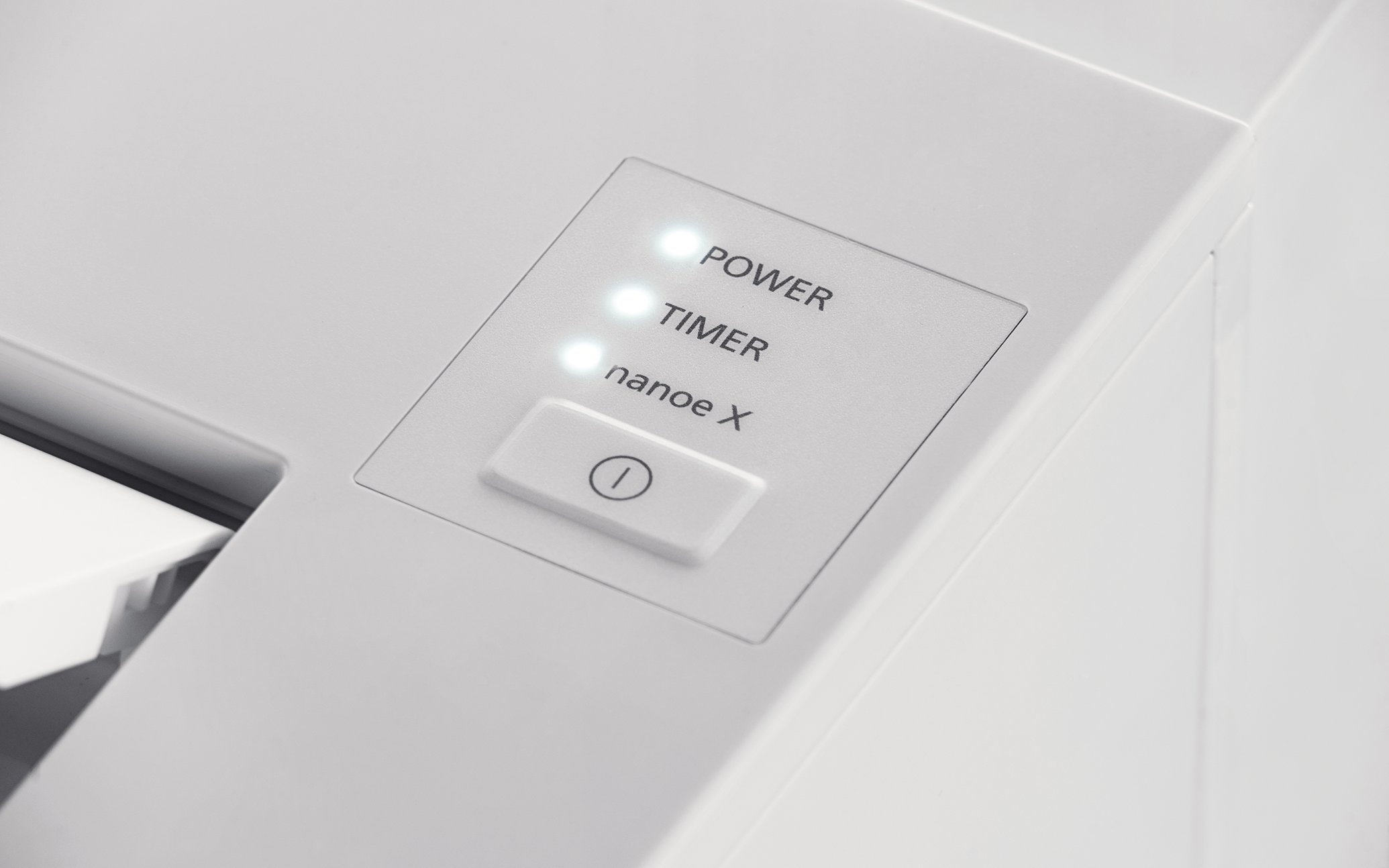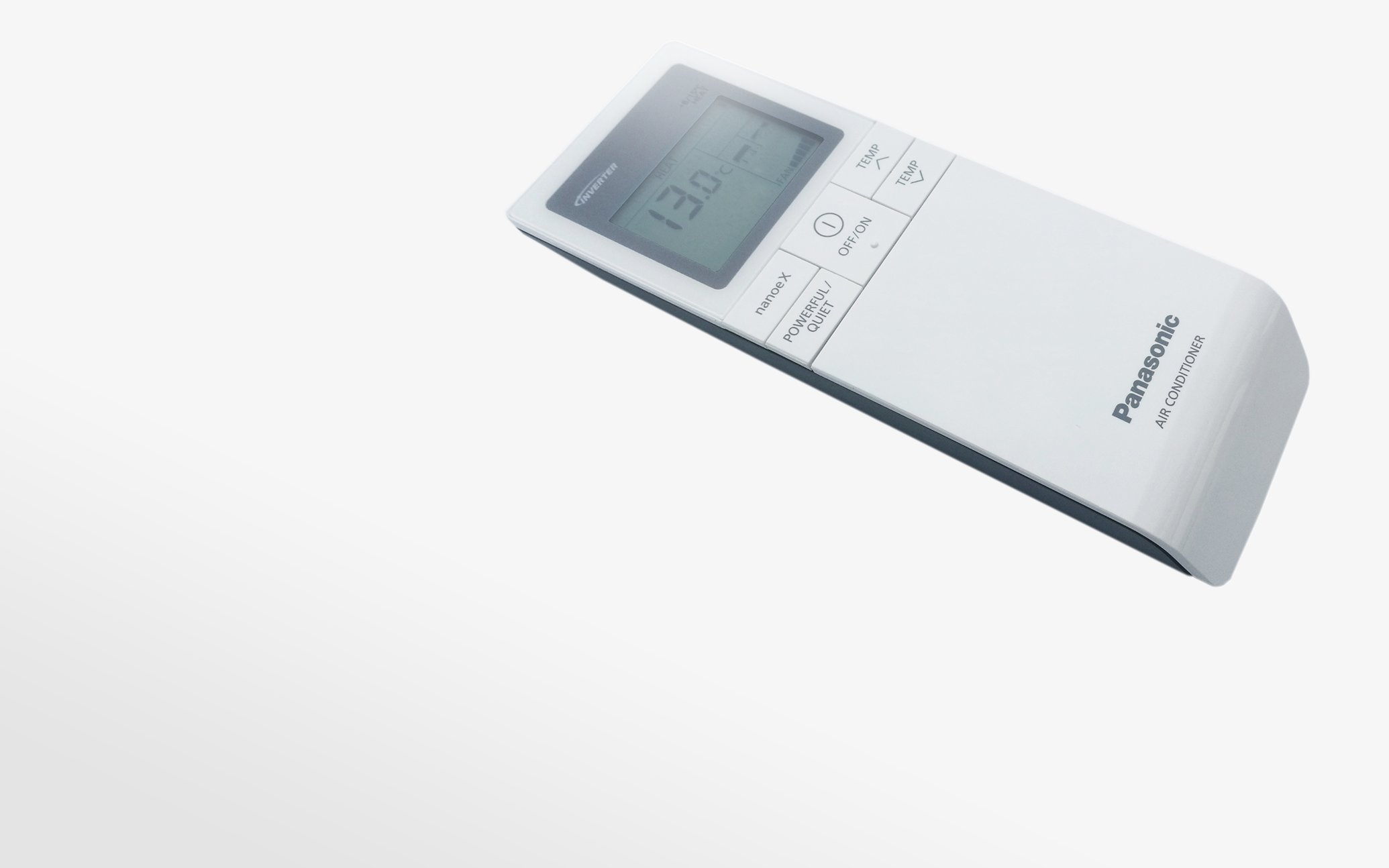 Careful attention to detail
The whole product is designed for a clean, linear appearance. The controls are located on the top so they are easy to access and don't interrupt the flat, simple lines of the front panel. White LEDs unify the user interface, and there are no visually distracting multicolored function indicators. The design aesthetic is the quiet elegance of an appliance that exists to provide comfort without drawing attention. It's a new classic of Panasonic Design that could feel at home anywhere in the world.