Learning about Living Well in the Future:
Kyoto KADEN Lab and GO ON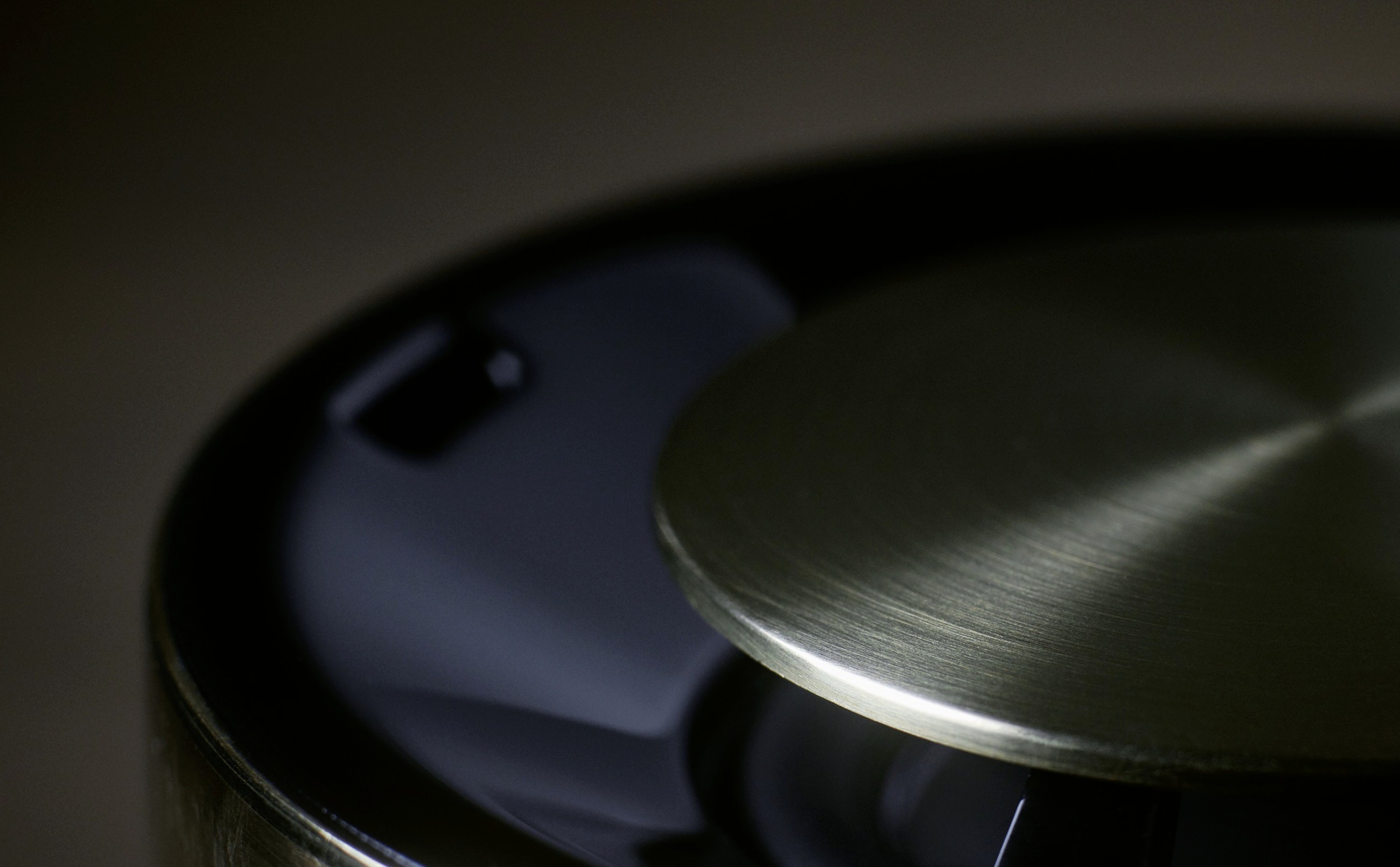 Panasonic Design is collaborating with GO ON, a group of traditional Kyoto craftspeople, on a research and development initiative envisioning the future of home appliances and traditional crafts. This initiative is known as the Kyoto KADEN Lab Project.
In Japan, everyday life has traditionally been enhanced by hand-crafted household items fashioned using skills passed down the generations. On the other hand, manufacturers like Panasonic make everyday life more convenient and comfortable by developing household appliances.
Hand-crafting may seem worlds apart from mass production and independent craftspeople may seem worlds apart from corporate design departments. Yet both are driven by the same desire: to provide household items that help people live well.
The diversification of society seems likely to continue and broaden, in people's daily lives and in their approach to life itself. Bearing this in mind, what will it mean to "live well" in the future? This is the question the Kyoto KADEN Lab Project seeks to answer.
Not content with mere research, the individual craftspeople and industrial designers on the project team are breaking through standard definitions of crafts and home appliances and seeking to create new value.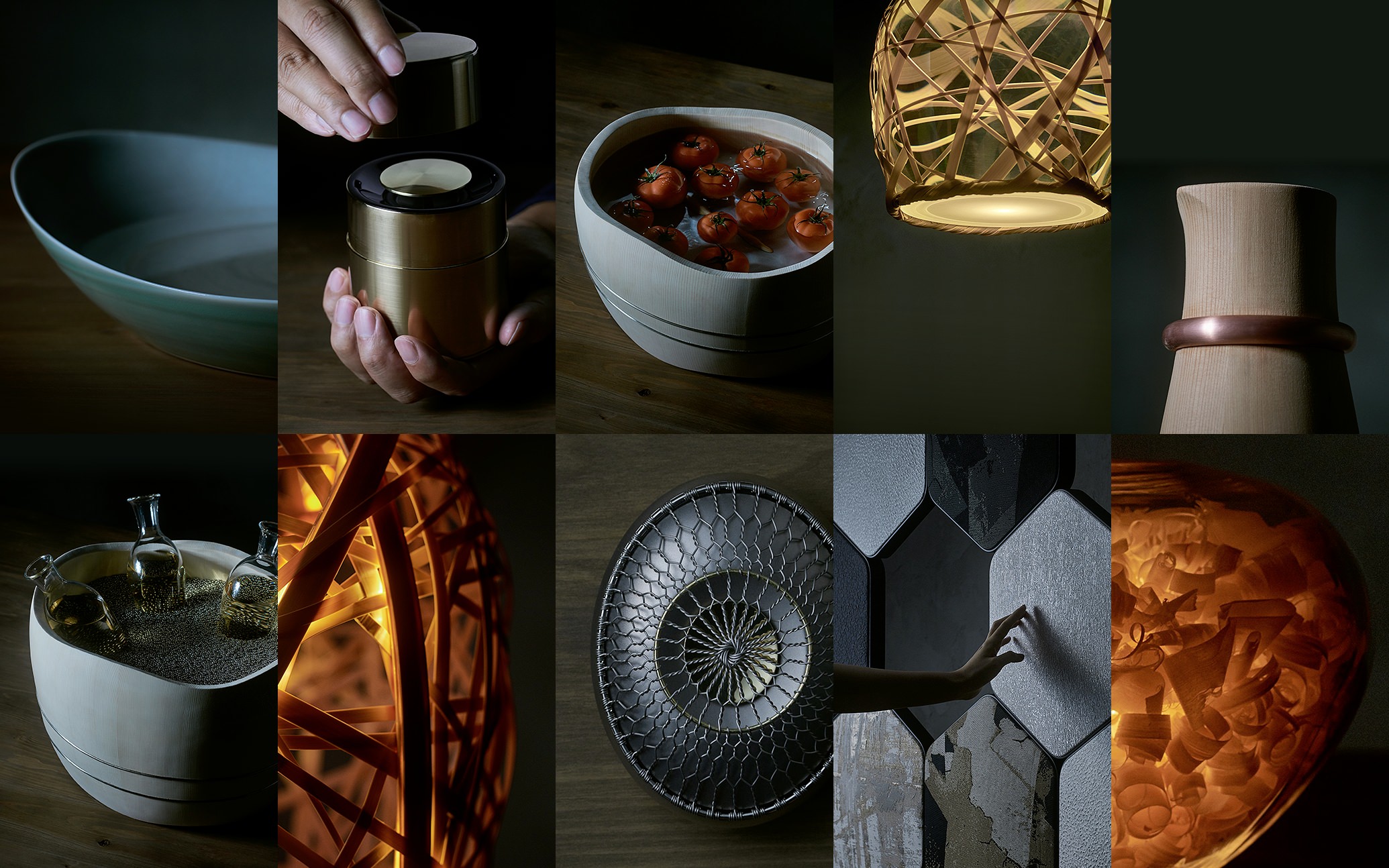 Exploring the aesthetic underlying Japan's traditional crafts, and reaching back towards the origins of craftsmanship, the project members have melded traditional materials and skills with modern technology. Focusing on the theme of "food and music," they have created a set of ten prototypes designed to resonate with people's memories of the past, appealing to all five senses.
Products with soul
In October 2016, the GO ON group and Panasonic Design collaborated on an exhibition called "TEXTURE," held in a traditional Kyoto wooden townhouse. Presented as items to help people live well in the future, the exhibit consisted of a set of ten prototypes combining the spirit of traditional Japanese craftsmanship with state-of-the-art technology. This exhibit encouraged visitors to reconsider what it means to live well.
Raising global awareness of the potential of Japanese design and craftsmanship
In April 2017, Panasonic Design and the GO ON group also took part in Milano Salone (Milan Furniture Fair), showing an installation named "Electronics Meets Crafts." It won the Best Storytelling Award at Milano Design Award 2017, and was acclaimed for its story flow and state-of-the-art technology merged with magnificent traditional crafts.
Re-establishing the emotional connection between home appliances and their users
Panasonic Design wants to make appliances that not only offer convenience and comfort, but also inspire user affinity, the way handcrafted goods did in the old days.
We believe that, for home appliances and traditional crafts, Japanese aesthetics, sensitivity and culture could hold a key to the future. Building on this idea, we want to show how industrial designers can join forces with craftspeople, and how electronics and craft skills can combine to create a better future.
The designs created by Panasonic Design and the GO ON group have much to tell us. They reveal that one way to live well is to live with cherished household objects that resonate with our memories and delight our senses.
Collaborating on various Kyoto-based projects, Panasonic Design and GO ON will continue to explore the meaning of living well and the potential of Japan's unique take on home appliances.