Milan Design Week 2019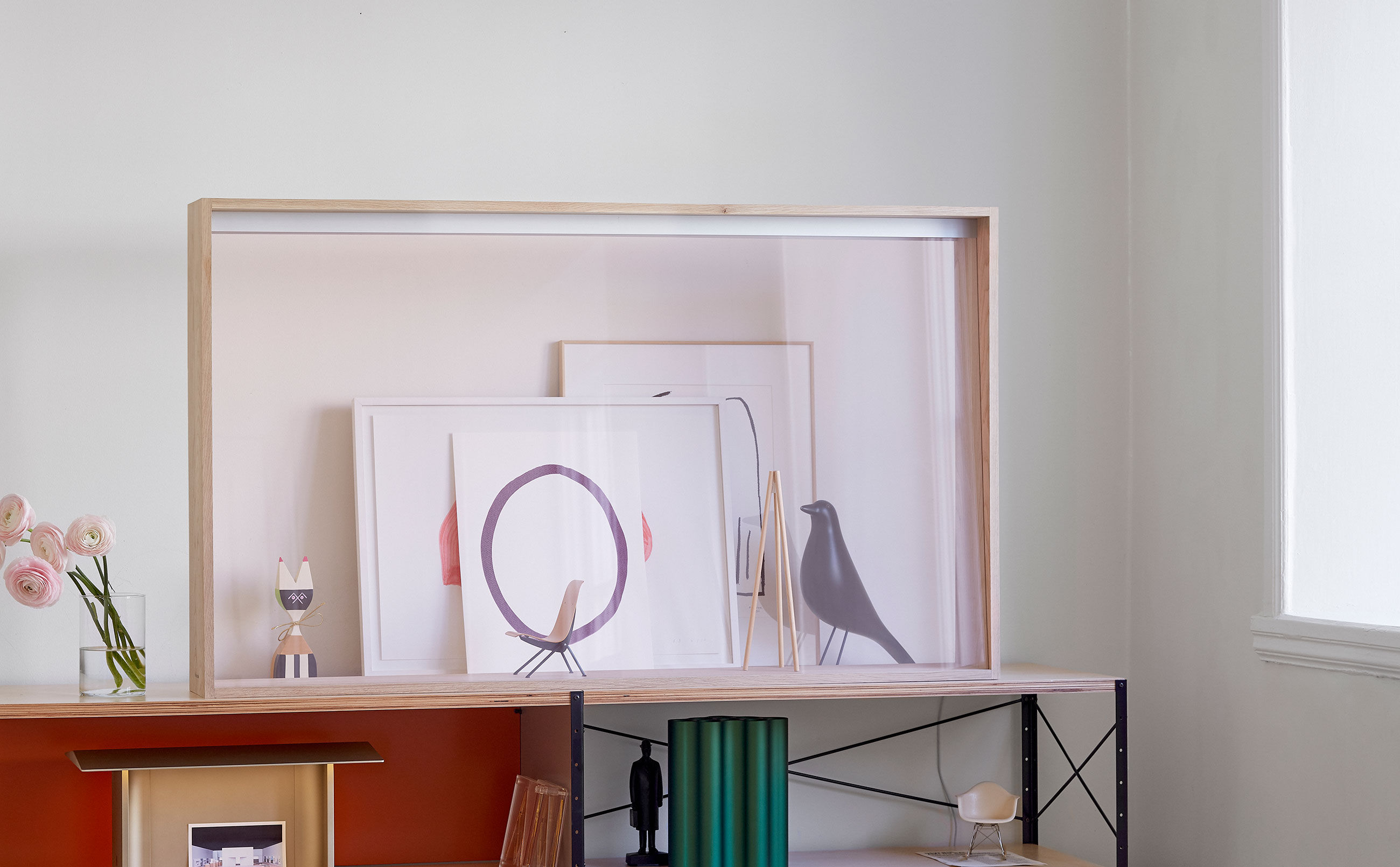 At this years Salone del Mobile we will be presenting a concept by Panasonic, Vitra and Daniel Rybakken based on the exchange of ideas about new technologies that will seamlessly integrate audiovisual devices into our living spaces.
→ Exhibitor Information
VITRINE. TRANSPARENT DISPLAY
'Vitrine' is the result of a conceptual research project by Panasonic Design, Vitra and designer Daniel Rybakken. Panasonic design has been investigating ideas about how new technologies can be seamlessly integrated into our living spaces. The 'Vitrine' transparent display concept is the first of these ideas to come to fruition. 'Vitrine' not only blends into an interior, but also becomes an enhancing element in that space.
Salone del Mobile Milan 2019
With the help of the world reknown furniture maker Vitra, Panasonic Design's transparent OLED has been featured at the worlds biggest furniture and interior show. Vitra's booth provides the perfect setting to showcase the new display concept and the potential of how this design can harmoniously integrate and ehance the most inspiring interiors.
A design fit for the technology and living space
The OLED cabinet consists of materials such as wood, metal and glass. The technological components are cleverly concealed within the wooden frame, which doubles as a stand for the device. A lighting element which enhances the viewing and ambient experience, is also directly and unobtrusively housed thin the frame.
Created from collaboration
Through a series of workshops Vitra provided expertise in furniture and space design resulting in a sharing of ideas about how new technologies can be designed to enhance a space. The Scandinavian based designer Daniel Rybakken worked closely together with Panasonic Design Kyoto to create the transparent OLED display which is the first idea from this collaboration to come to fruition.
Daniel Rybakken, Designer, Studio Daniel Rybakken:
"The model carefully balances between art and design. As a screen it no longer dictates its placement nor its role in the living space. The dominating large black surface is instead transformed into something that can highlight what's behind, what's displayed or nothing at all"
Michael Shadovitz, Designer, Panasonic Design:
"Approaching design from a perspective of space and behavior opened up our eyes to new ideas and a clear direction for our design. In the case of the transparent display we aimed to create something that is a very passive and harmonius object that can suddenly transform into a lively and dynamic element."