Hands-on Innovation.
― Rich Design for Future Age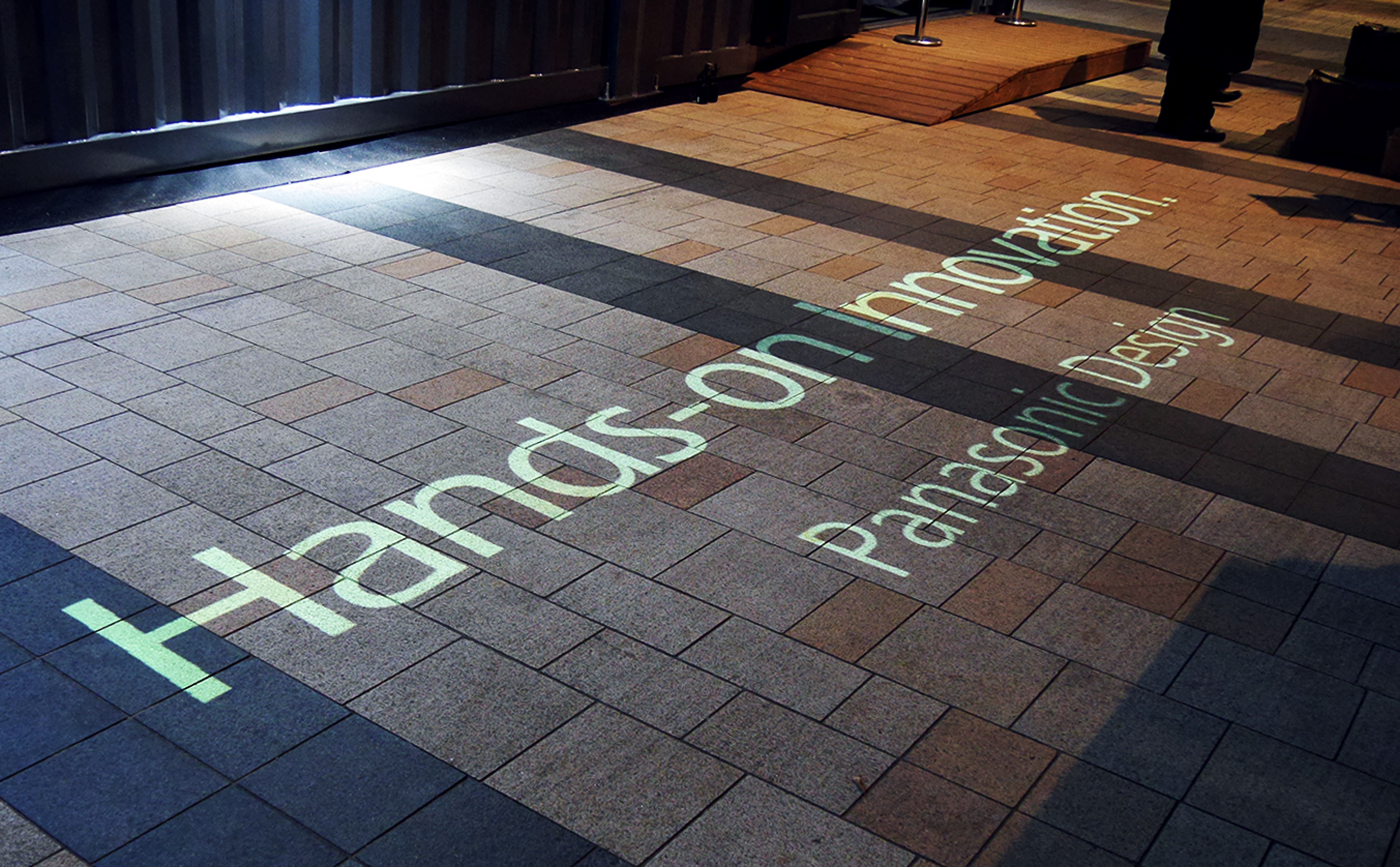 "We have been contributing to people's happiness through the development of household appliances and gained insight into their lives through close observations." We have nurtured our corporate DNA over the past 100 years. Based on these efforts, we are going to improve people's lives and offer our innovations to society." Under this company motto, we have opened the Panasonic Design Exhibition as one of events making up Tokyo Midtown DESIGN TOUCH 2017.
This exhibition, which was held during Tokyo Midtown DESIGN TOUCH 2017, attracted many visitors including people from the design industry, aspiring designers, and other individuals interested in design.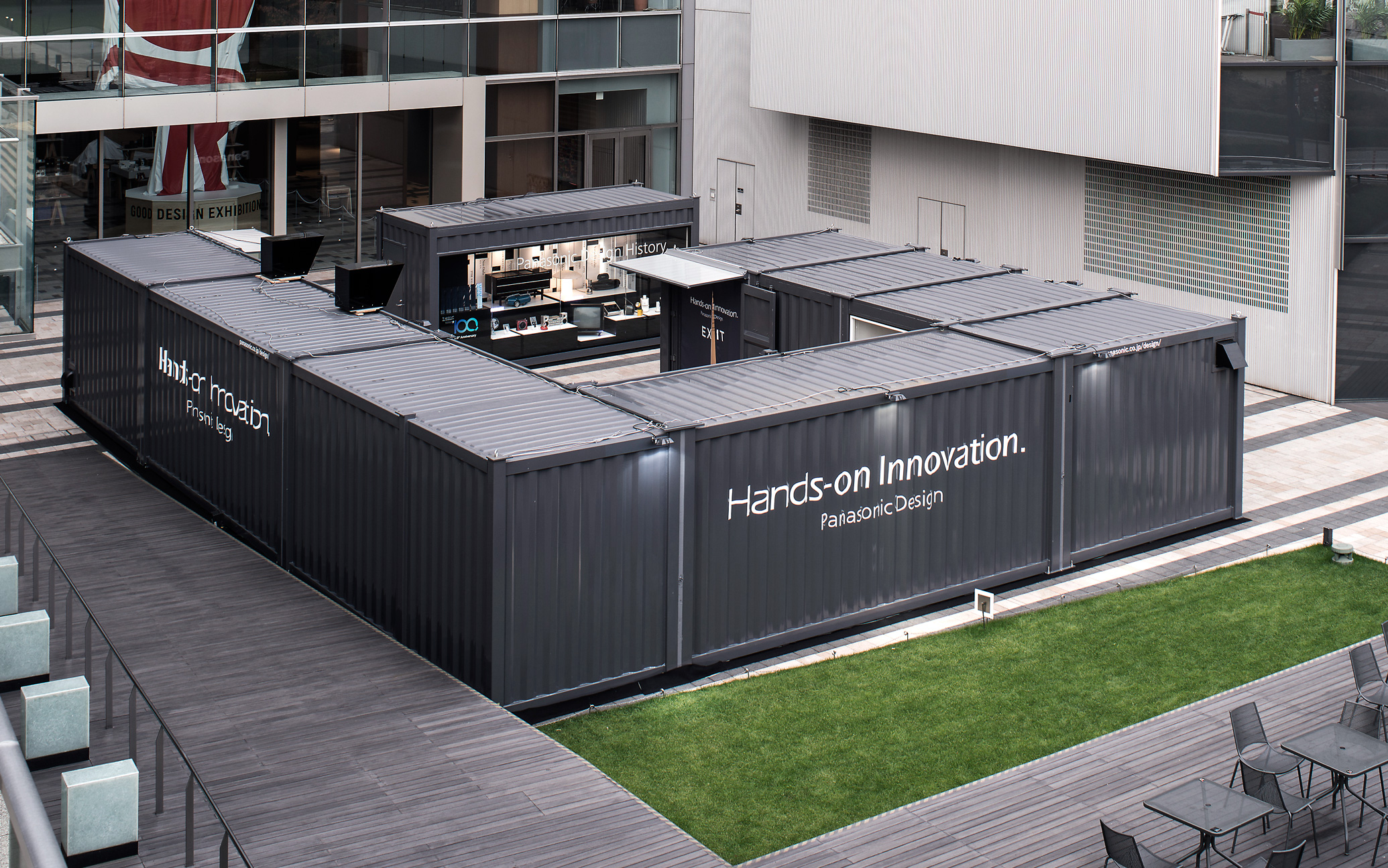 Related Article
http://news.panasonic.com/global/presskits/design2017
"WEAVING THE LIGHT"
― Light and Space Created by Future Light Sources
At the exhibition site, we introduced three future product concepts.
"WEAVING THE LIGHT" is a novel residential space light utilizing the characteristics of a laser, which has received significant attention as a next-generation optical device. "WEAVING THE LIGHT" uses optic fiber, offering features of high brightness, straightness and multicolor control. Nao Tamura, a designer living in New York, collaborated with our company's designers on our new concept. Their joint efforts enriched with weaving-like handwork sensitivity resulted in the creation of an illumination system that adds new value to residential spaces.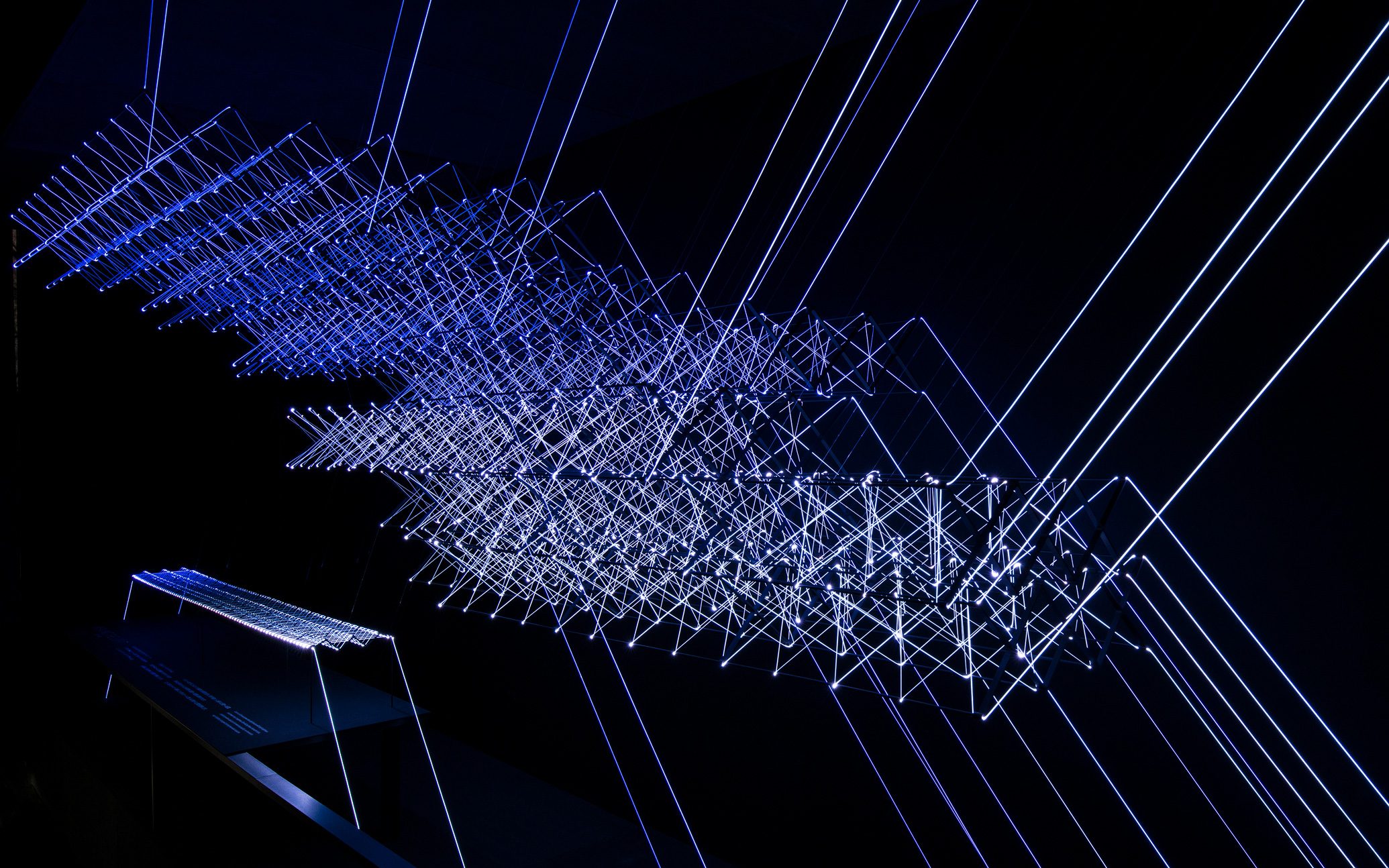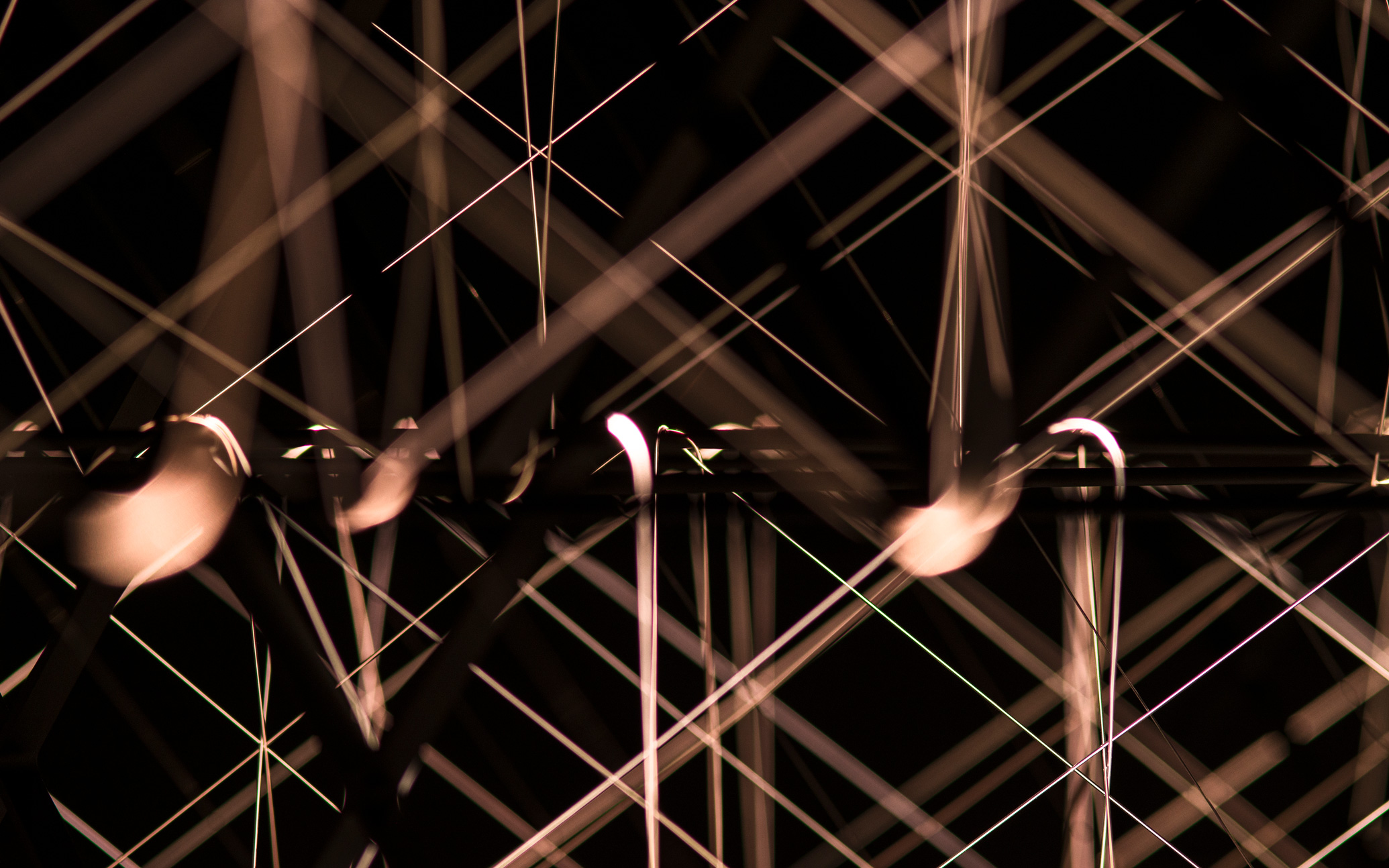 "Next Humanity"
― Humane Life in 2030 
Imagine the future Tokyo in 2030. It will be a place abound with advanced services and technologies. What life are we aiming for in such a new era? It will not be one in which we merely seek rationality or reject all changes except the ones that provide us with greater joy and pleasure, while introducing new services and technologies in our society. That sort of life is what we call "Human Life in 2030," an idea that we have visualized in the form of three concepts.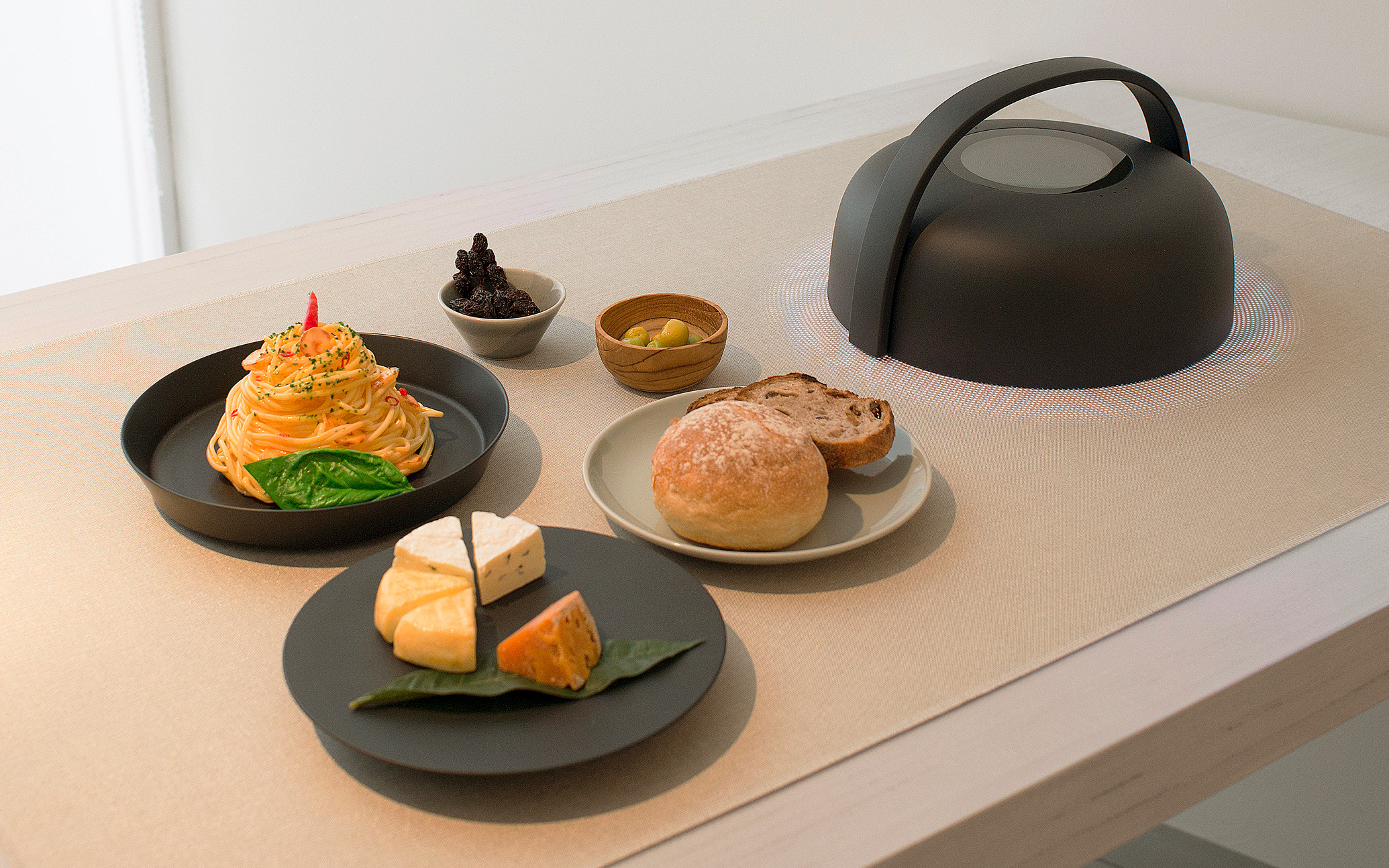 "Feast ― feasting everywhere in our lives"
A light electric tablecloth that allows you to cook and dine anywhere.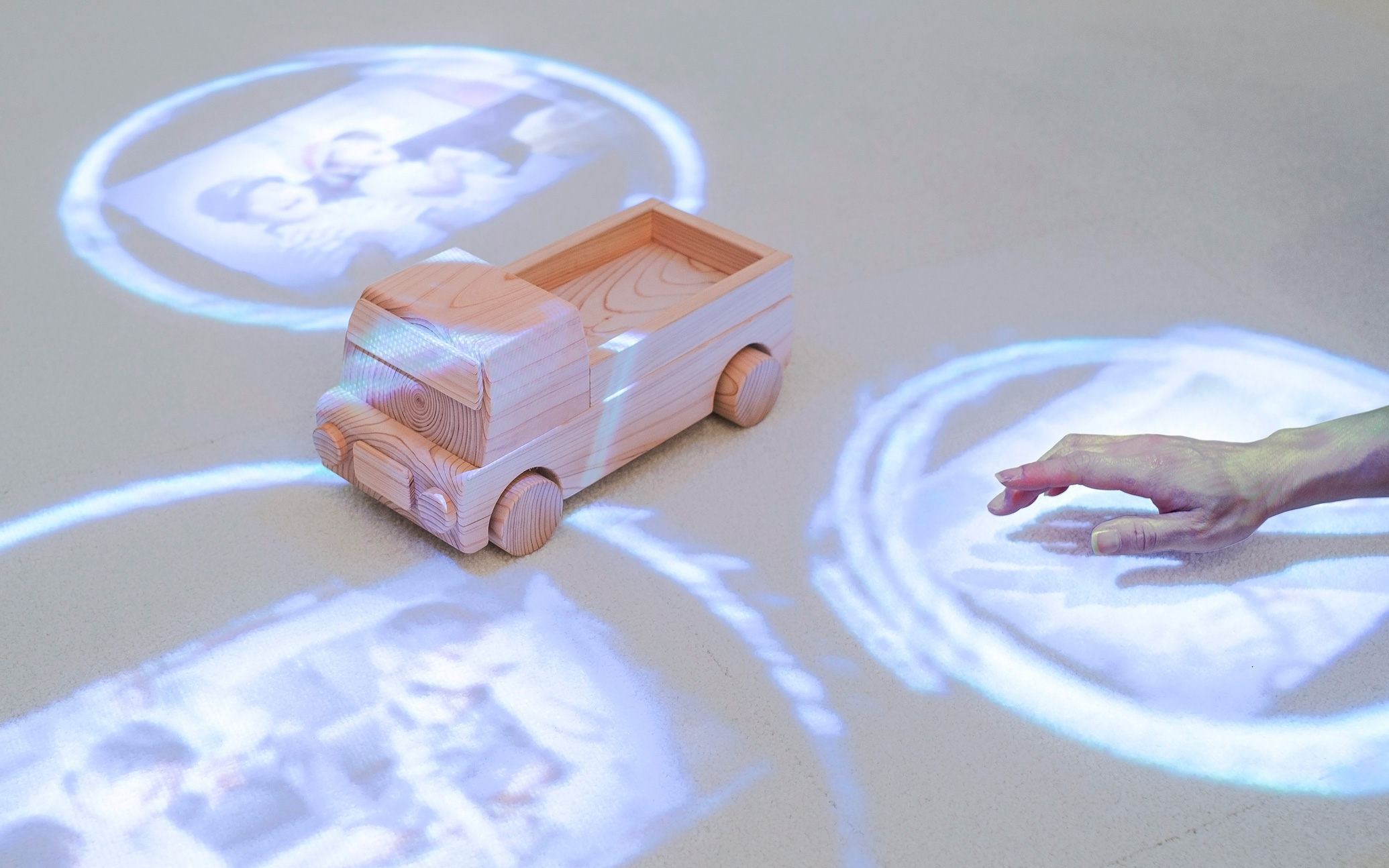 "Drip ― life connected to the world around you"
An ambient projector that collects images of things around you and decorates your living space with drops of softly projected images.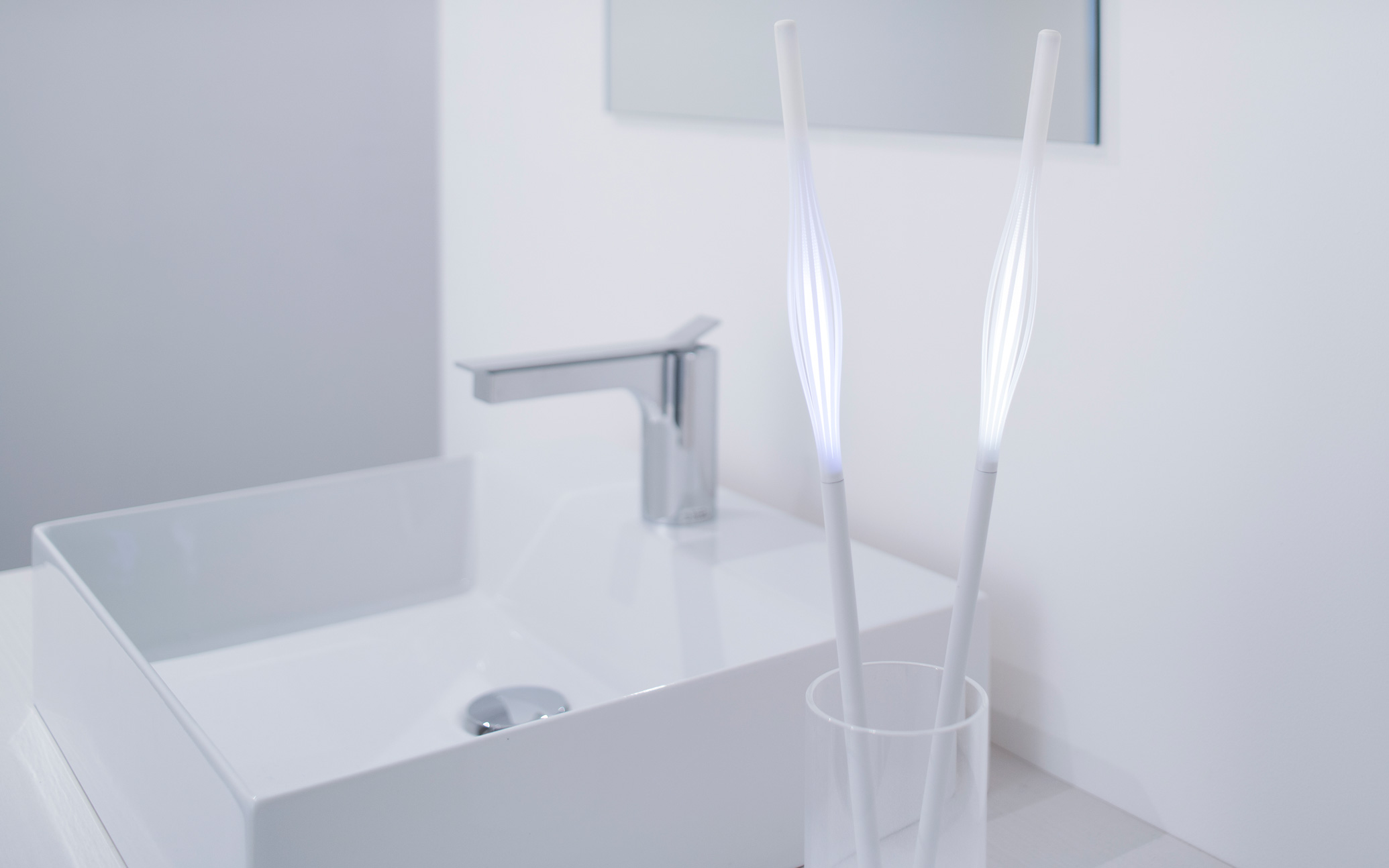 "Bloom ― life that keeps you healthy"
Vital plant that shoots forth buds of light in response to your mental and physical health.
Link
https://channel.panasonic.com/jp/contents/22624/(Japanese)
Panasonic Design History
As we get ready to celebrate our 100th anniversary in 2018, we have decided to look back on our corporate DNA. We selected excellent examples of past products, including those awarded with the Good Design Prize, and displayed them at the Exhibition in chronological order, together with CM video that allowed guests to get a feel for the atmosphere of the period in which those products were sold.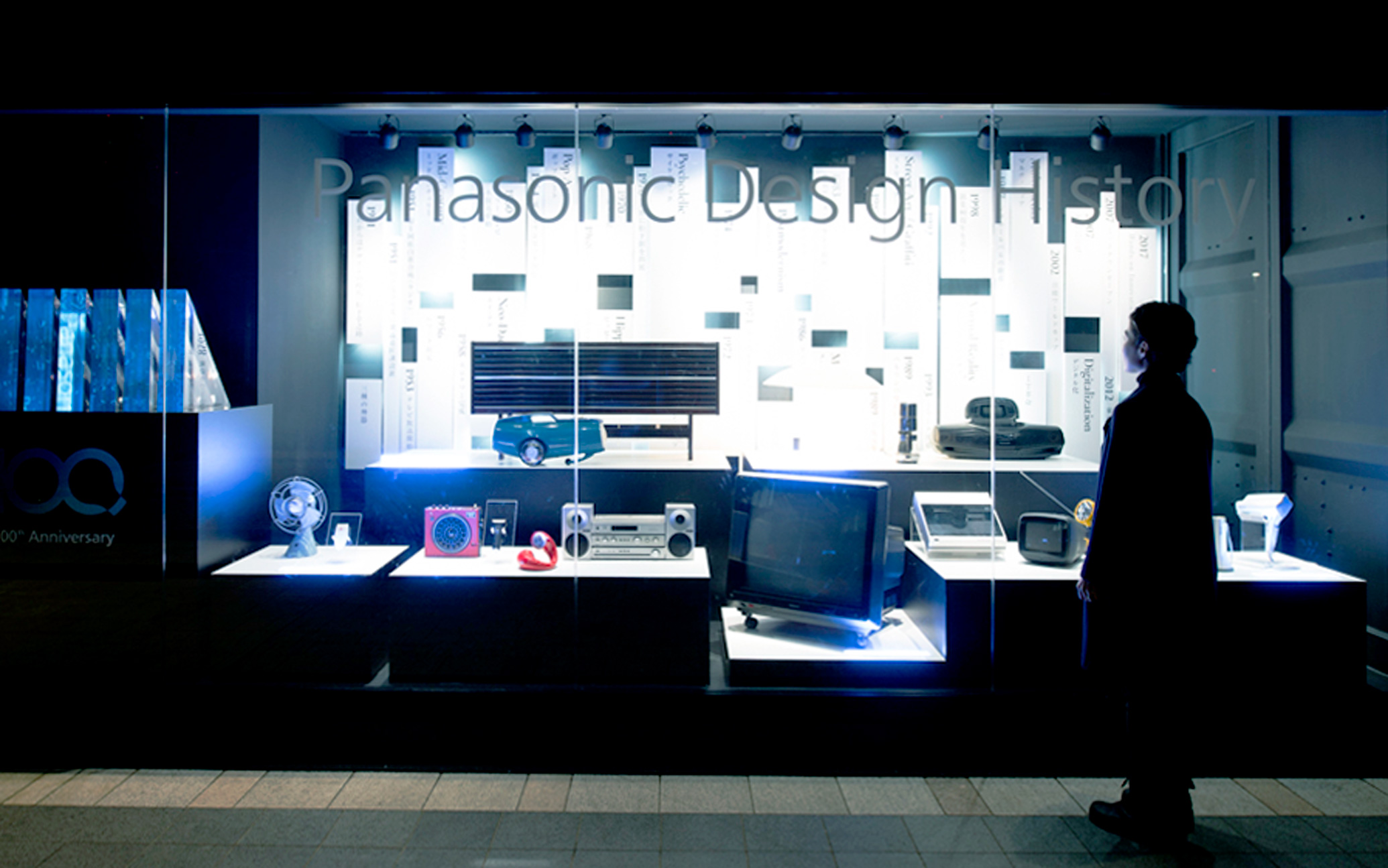 "Electronics Meets Crafts"
― Future Household Appliances that Touch People's Memory and Senses
"Electronics Meets Crafts" is a project that has been implemented as a collaboration by our company and the Kyoto-based creative unit "GO ON," a group of traditional art successors. In this project, state-of-art electronics met the traditional art that supported the life of Japanese people for hundreds of years, and newly designed household appliances expected to create a rich experience over the next 100 years were introduced. Products from the project were also exhibited at the international trade fair at Salone, Milan in 2017.