Toughbook: Behavior-based design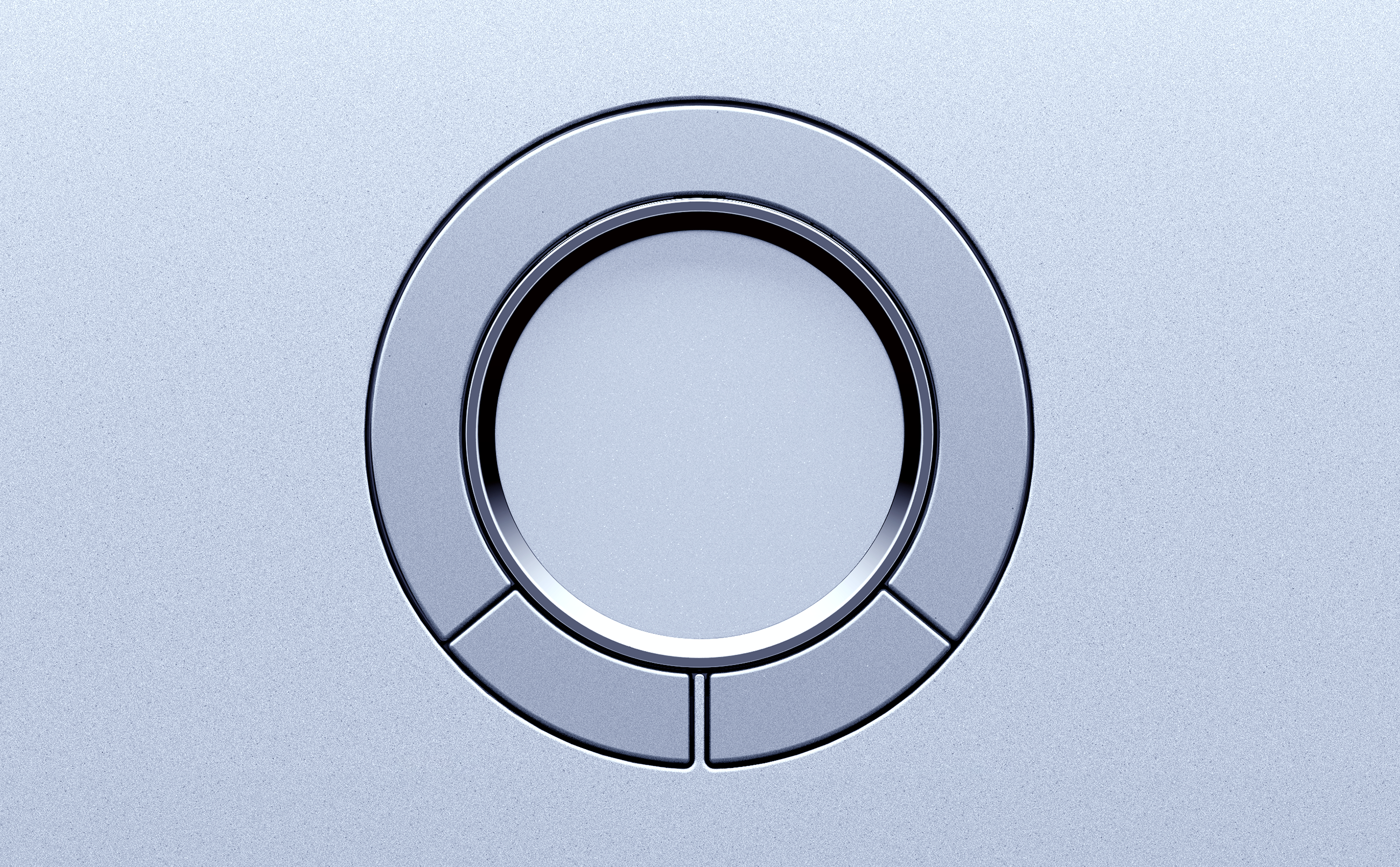 "More simple, more sophisticated"
For the design of the Toughbook CF-XZ, we pursued a functional beauty carefully arranging each visible part, from the overall proportions to the details of screws and printed lettering. And we didn't stop there; we identified work styles needed for mobile work environments and, in cooperation with developers, worked right from the project start to build the basic chassis.
From behavior to concepts
The first aspect we focused on was how the computer is used in mobile work where users are constantly on the go.
Virtually everyone carries a laptop in a landscape orientation, with their hand on the longest edge. This is simply because this grip is more stable, something users intuitively understand and do not need to be taught. To make the most of this, we rounded this long edge, making a more ergonimic grip, particularly when grabbing the device in a hurry or with sweaty hands.
A new look to the characteristic hood design
The hood-shaped design is a key motif of the Toughbook series. The slightly raised design of the series so far has been one of its key features, on the CF-XZ, this has now inverted to become a shallow recess.
For this model the screen can detach to become a tablet, so through trial error we devised a form to give a reassuring grip whether held in landscape or protrait orientations, ensuring comfort in both laptop and tablet forms. The robustness that is characteristic of the Toughbook series is still present, but the look is now a sophisticated, smooth surface virtually free of interruptions, creating a more refined look.
Never letting you down: the true spirit of Toughbook
The first Toughbook appeared in 1996. It was a product positively geared toward end users, with the slogan of "never letting you down." Now this core concept is further enhanced with sophistication, compactness, robustness and long battery life. Over the years we have continually refined these products through close collaboration with our customers, ensuring their needs are more thoroughly catered for with every iteration. As a result of this the series is in 2017 entering its twentieth year.
As work has changed, so has Toughbook. This power to evolve with our customers' work and constantly grow is the true spirit of the design of Toughbook.