Locally-oriented design: the Toughpad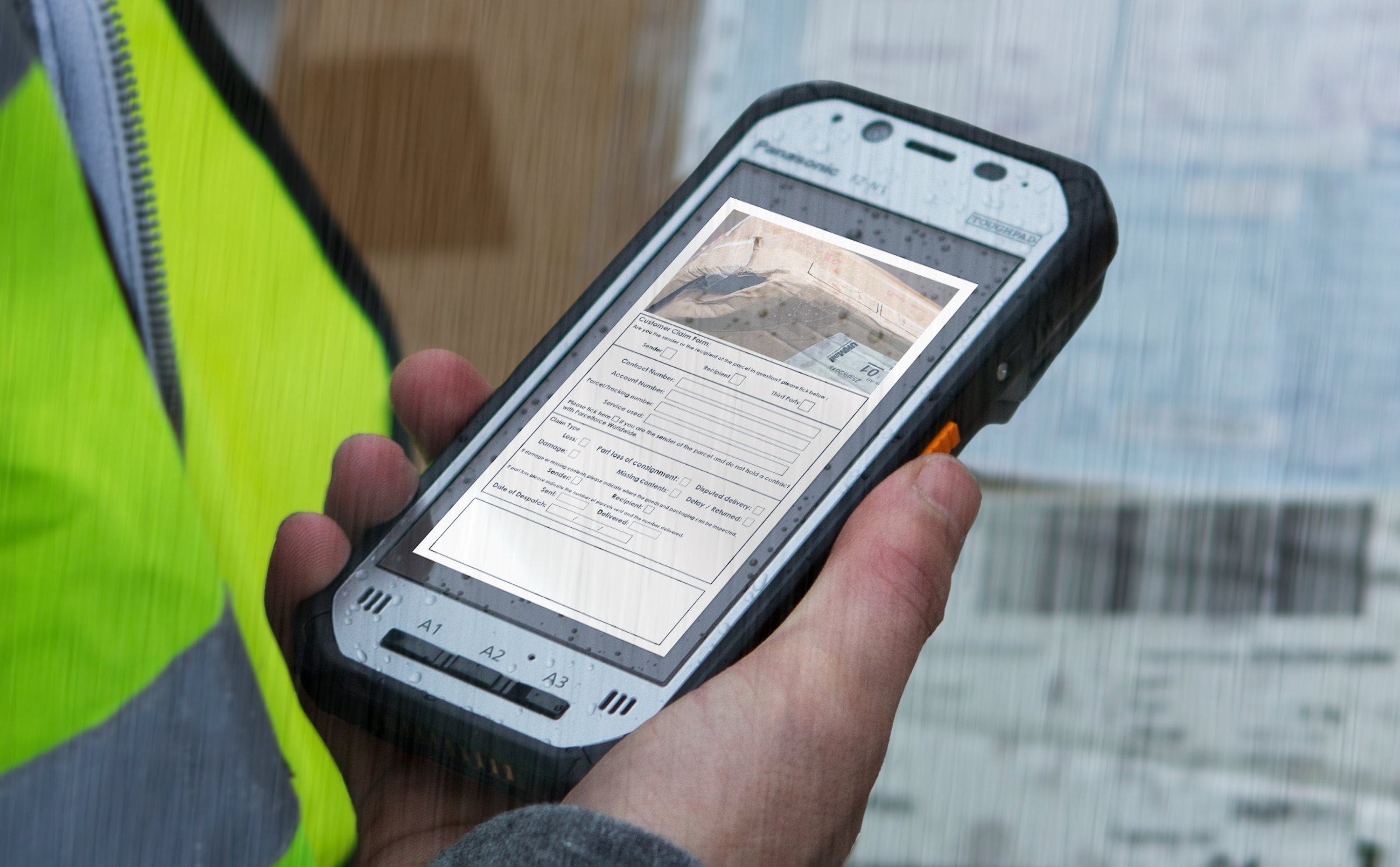 The Toughpad FZ-N1 is used in many business environments including logistics, retail, the public sector, medicine, and construction.
The unique frame design of the Toughpad series is part of its identity, resulting from a functional design emphasising the key aspect of toughness. The aim was a design combining a product and solution to streamline our customers' business, featuring a housing configured for ease of use whether indoors or outside in slippery, rainy conditions, and even with thick gloves on.
A thorough focus on the customer
When developing our designs, our designer spend as much time as possible in the workplaces of our customers, fully investigating and analysing work flows in various industries. Maintaining a close connection to the actual users and environments of our products is what sets Panasonic's solutions designs apart, and gives us improtant insights when searching for new approaches to problems our users face.
One problem we noticed this time was from investigating the reading of bar codes on freight in the logistics industry.
Users make the device face the freight to read the bar code, then move it back again to make it easier to read. This means they have to change their grip on the device and repeatedly change where they are looking, this constant shifting between modes is both inefficient and frustrating. The answer to this was a diagonally positioned bar code reader to combine these two steps into one. Now users can look at the tablet's screen while reading bar codes.
Functional beauty and subtractive design
The black frame surrounding the front face demonstrates the ruggedness of the design, reassuring the user of its shock absorbing abilities. The frame makes use of a twin-colour molded elastomer to absorb and dampen impacts.
The subtractive design does away with decorations and coatings to limit wear to the exterior to the bare minimum. Our intention is to give timeless value to the customers so that they can go on using the product with unchanging quality for year after year.
Solutions design at the core
Just how tough business environments can be is something that can be experienced directly, whether at medical facilities responsible for the lives of patients with various conditions, or logistics warehouses dealing with thousands or tens of thousands of items in the sweat-drenched heat of summer or the freezing cold of winter.
Our designers believe in getting fully involved in each end user environment so that their direct experiences can form the basis of solutions designs.
Through this end user-centred approach, we intend to contribute to streamlining our customers' work and realizing new work styles.