Air cleaner with a smart, clean look ― ziaino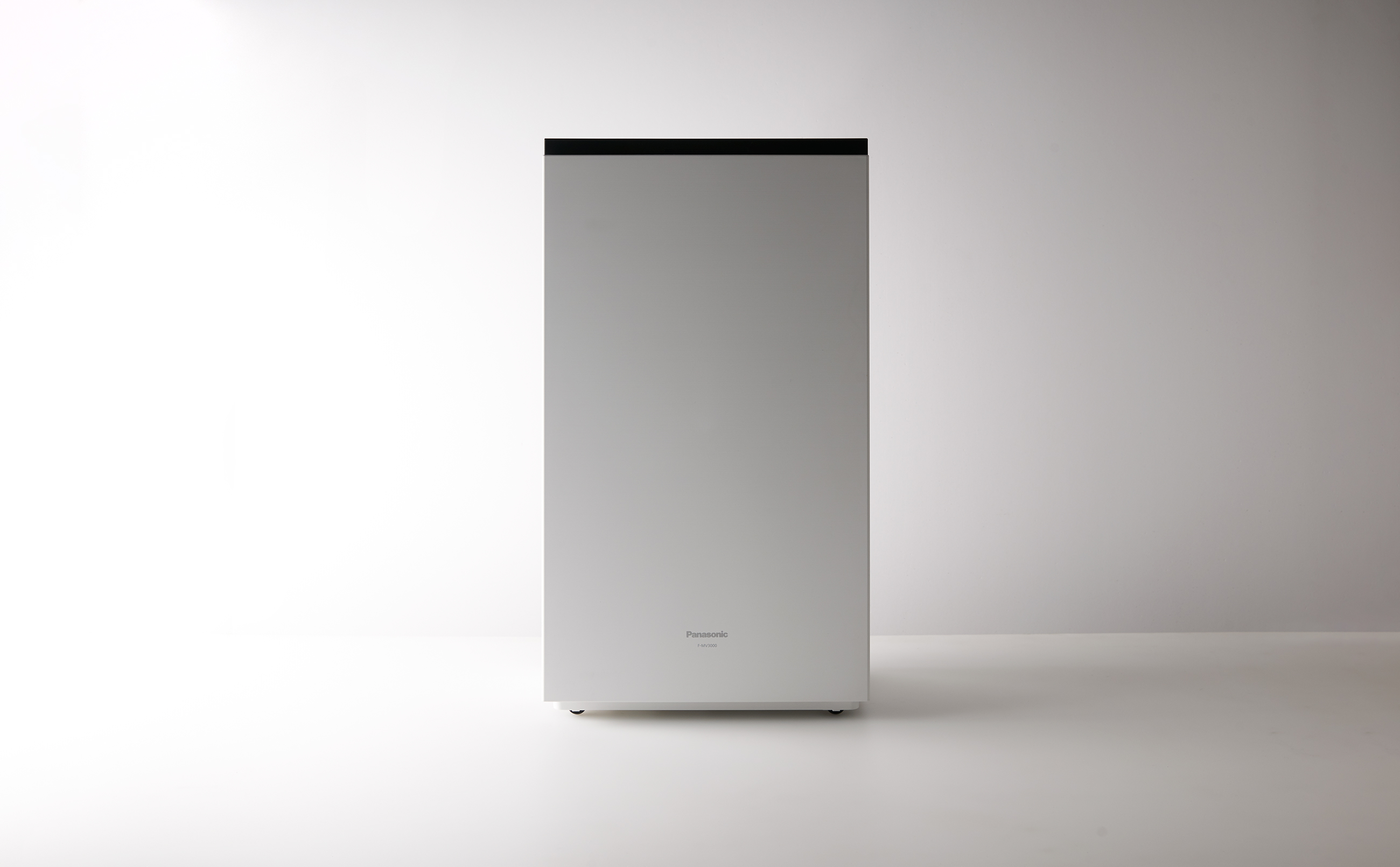 Ziaino employs sodium hypochlorite to clean, disinfect and deodorize the air. While the purpose of an air purifier is mainly to collect dust and debris, Ziaino "cleans the air" of interiors to a high degree using the sterilizing and deodorizing power of sodium hypochlorite. It has mainly been used in the medical and nursing care field and has earned high acclaim. In developing it for home use, we built on our expertise in designing air purifiers while aiming to make it a product in a brand new category. We kept in mind that this product would be placed in interiors and designed it to have a streamlined, minimalist form that highlights its air-cleaning performance.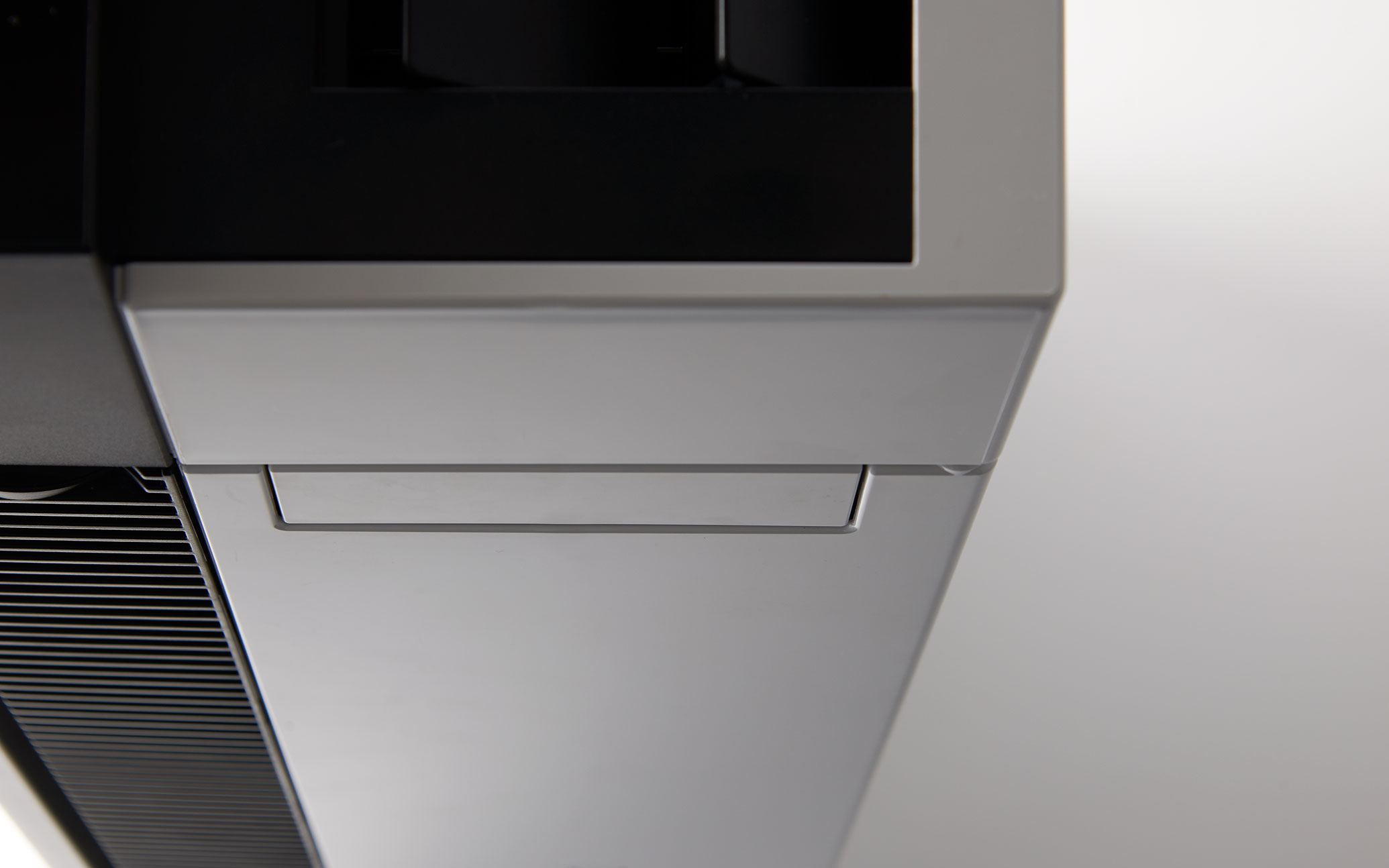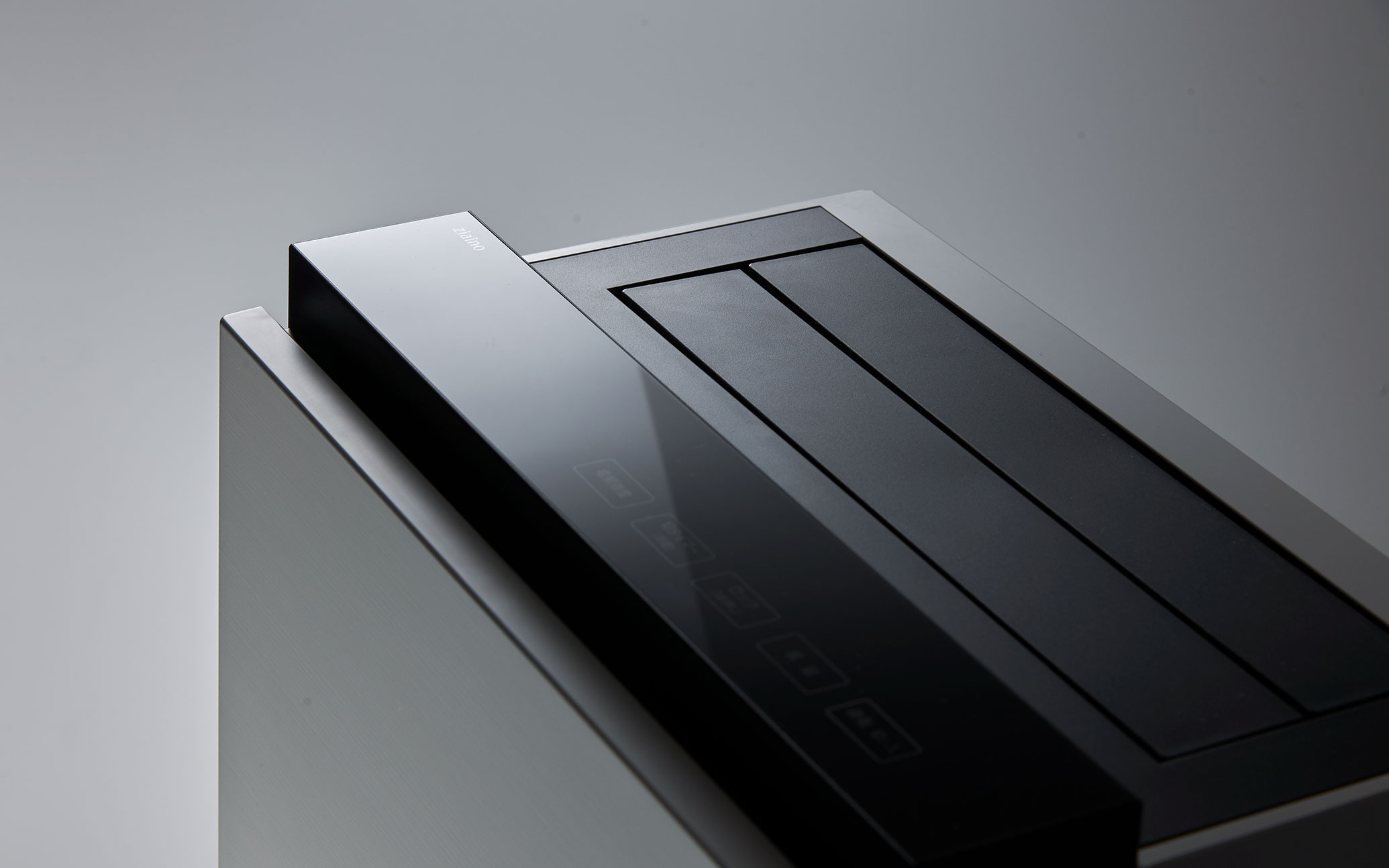 Thoroughly rectangular form showcases textures
Ziaino is a smart and simple square. When not in use the handle fits flat, and when not running the louver at the airflow outlet lies flat and functions as a cover, preserving the cubic form. It is easily cleanable and resistant to dust accumulation, helping keep room surfaces clean as well as the air.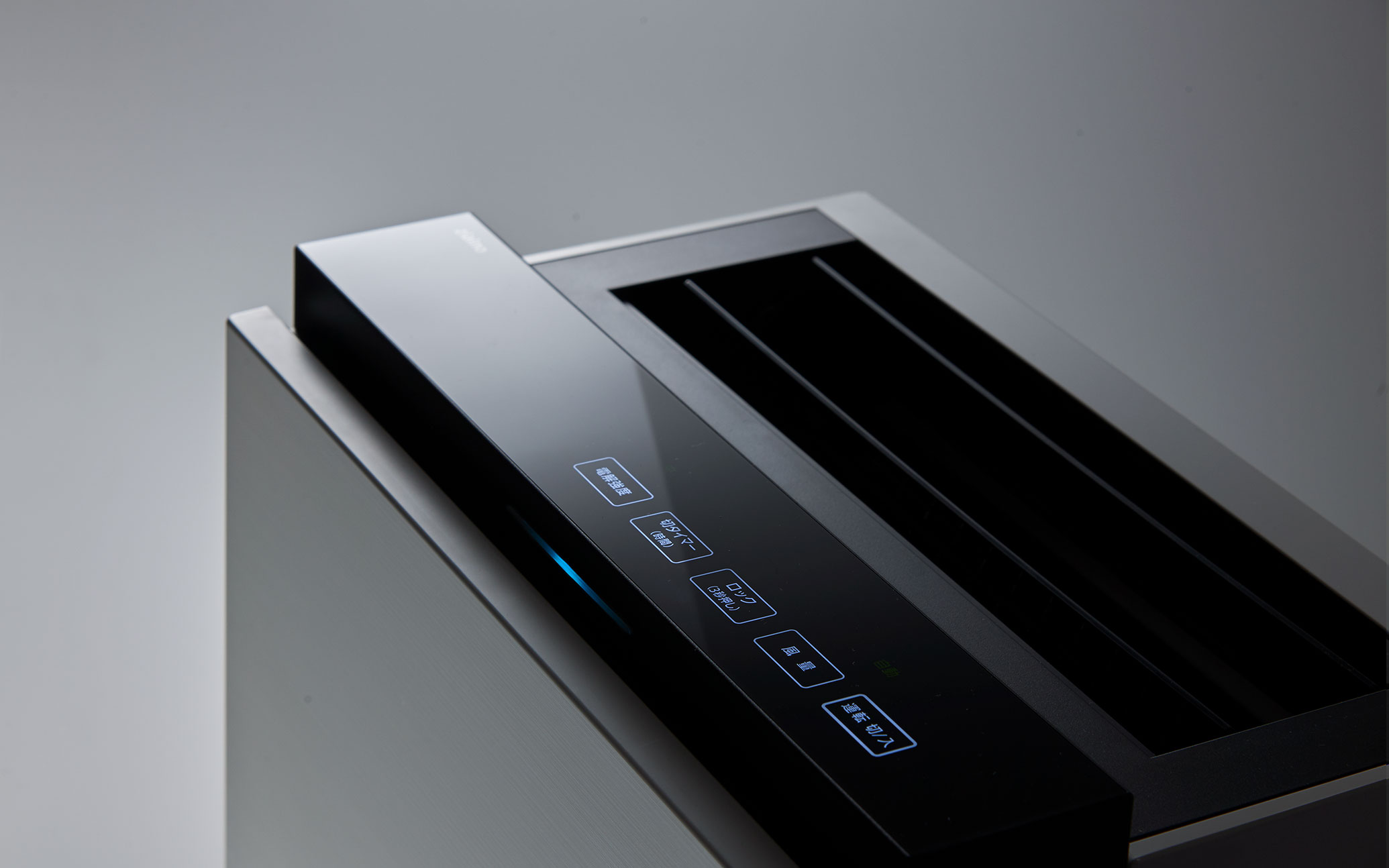 Reasons for surface finishes
The widest and most noticeable area is the front panel, which has a matte, embossed grained finish. Light reflectivity is reduced to harmonize with the interior space, and it feels pleasant to touch while not easily showing fingerprints, etc. In addition to white, "Stainless Silver" is available, so you can select the color that suits your interior style. The electrostatic touch panel is made of transparent acrylic material that glows blue only while operating. The hard glossy feel and the flat surface of the top give the device a clean look while subtly indicating that it is the operating part.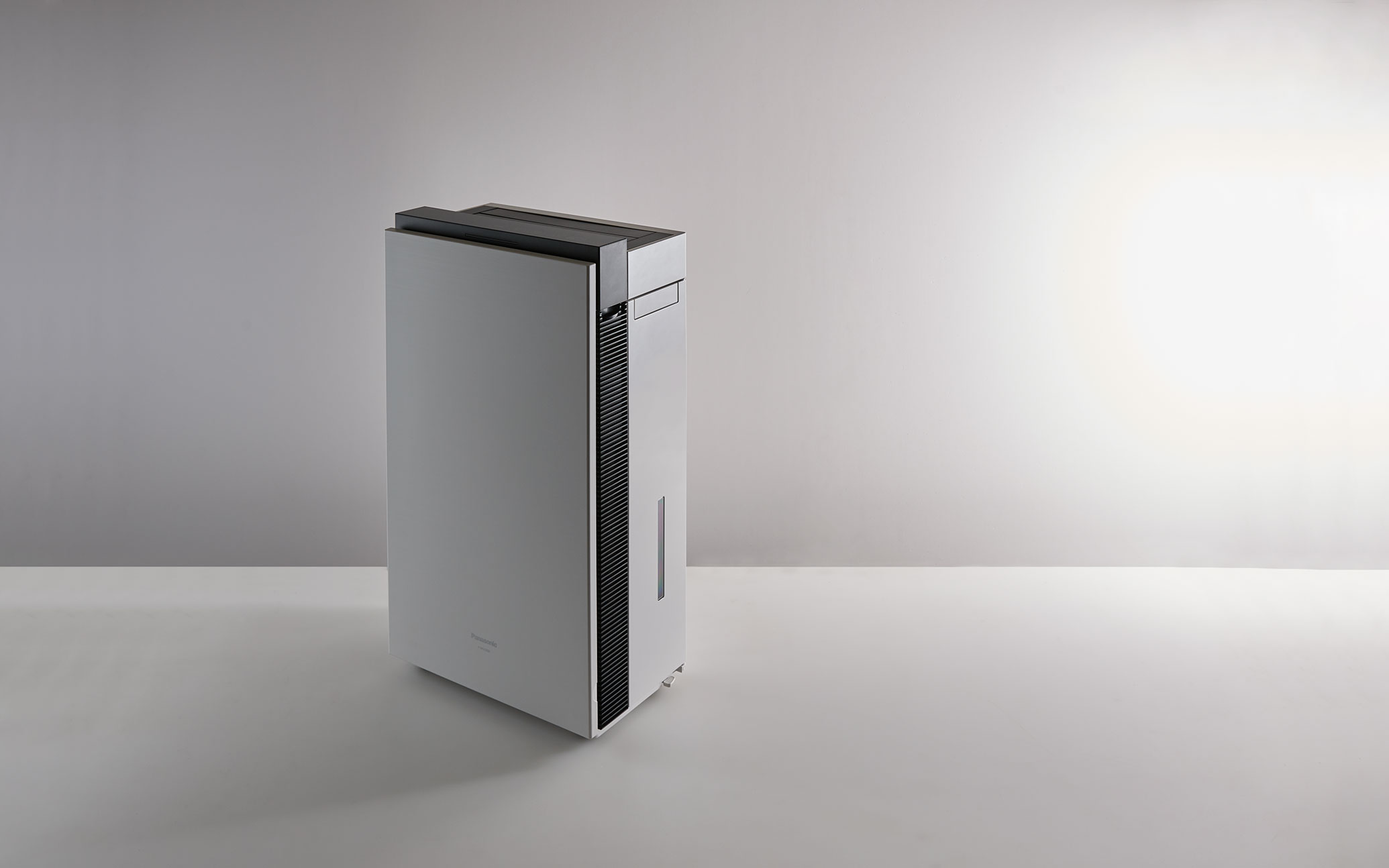 Looks great both close up and from afar
Well-thought-out precision design achieved a beautifully streamlined form. Designers and engineers worked together to coordinate design of the external appearance and internal equipment, deciding on the optimal layout of necessary elements. The result is a solid-looking design consisting of horizontals and verticals. We secured the height necessary for functioning, reduced the footprint, and made it easy to position in various interiors. In visual terms, black parts are sandwiched and streamlined to create an appealing sense of volume.
We hope that Ziaino will blend into the background of your lifestyle and continue to support healthy living for a long time.