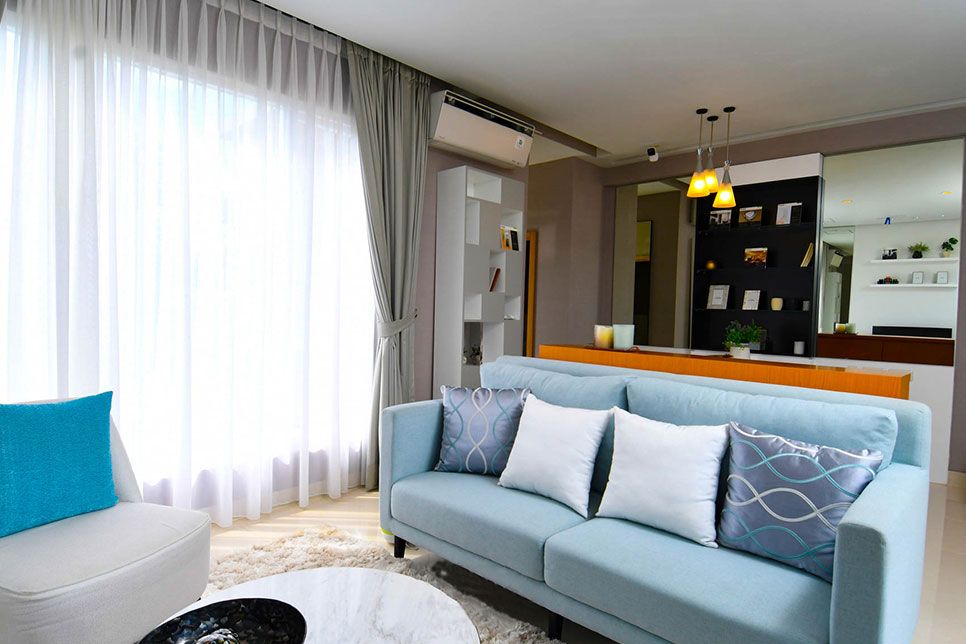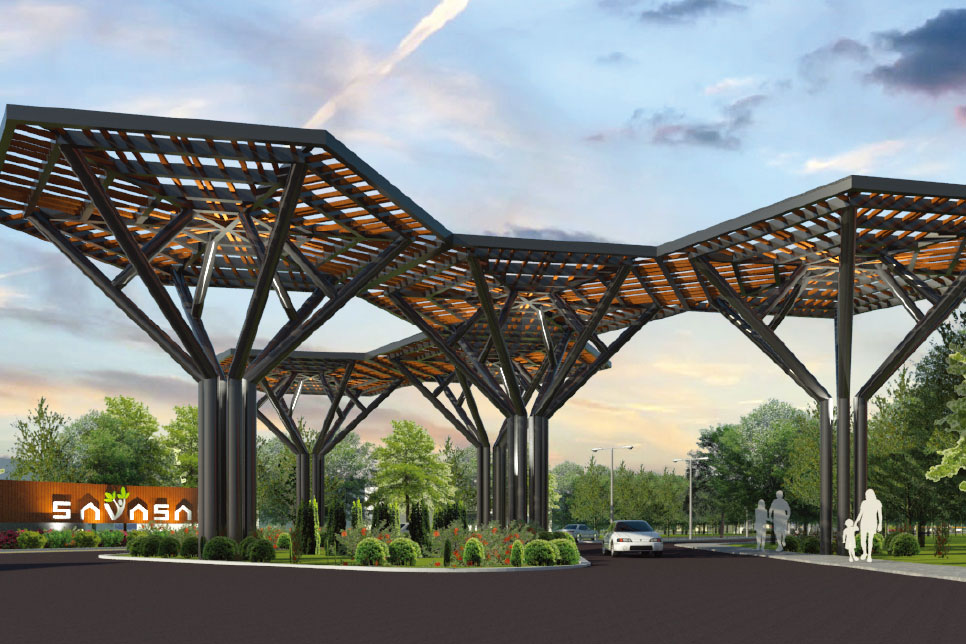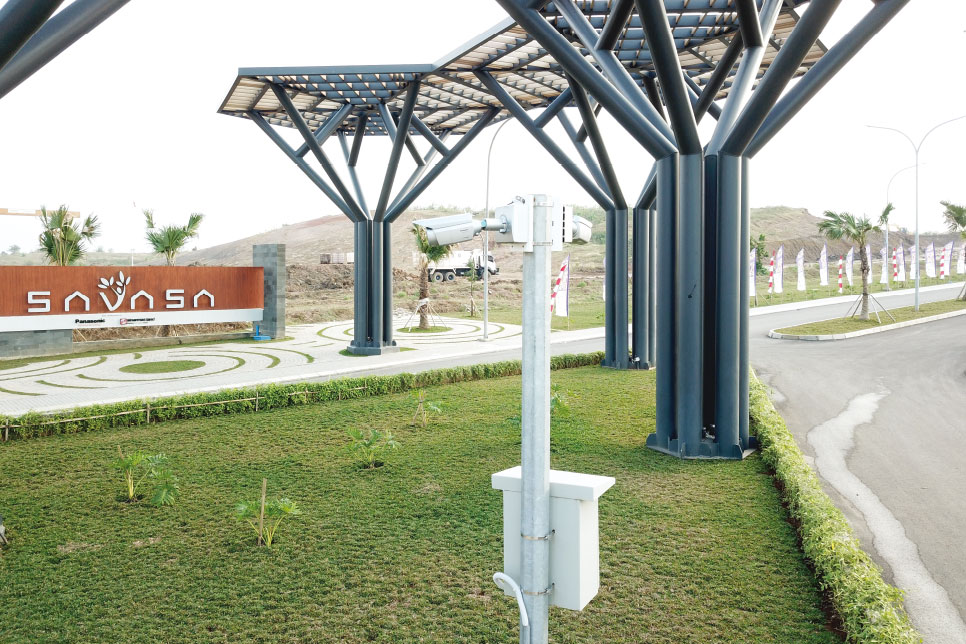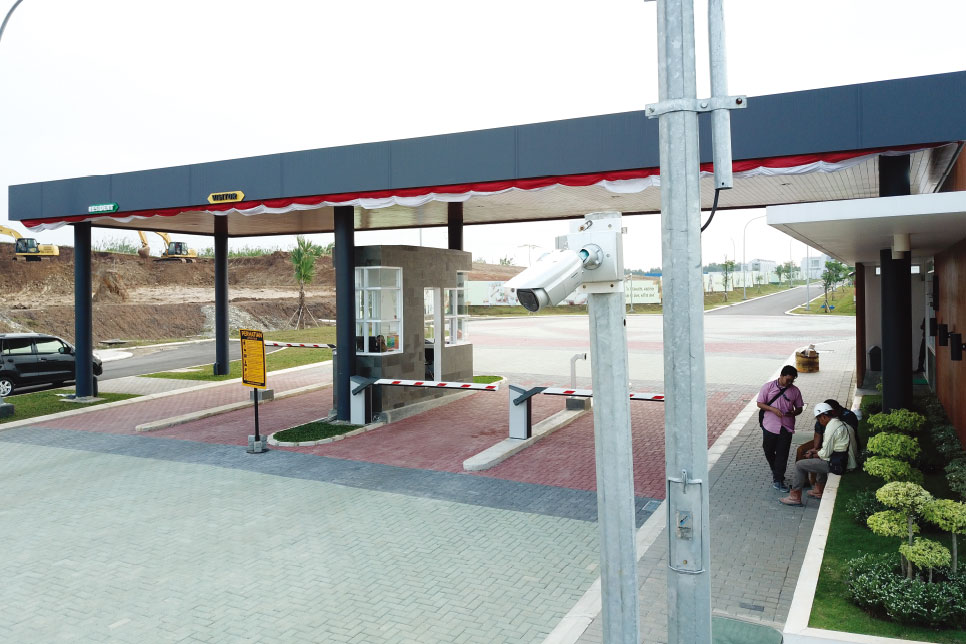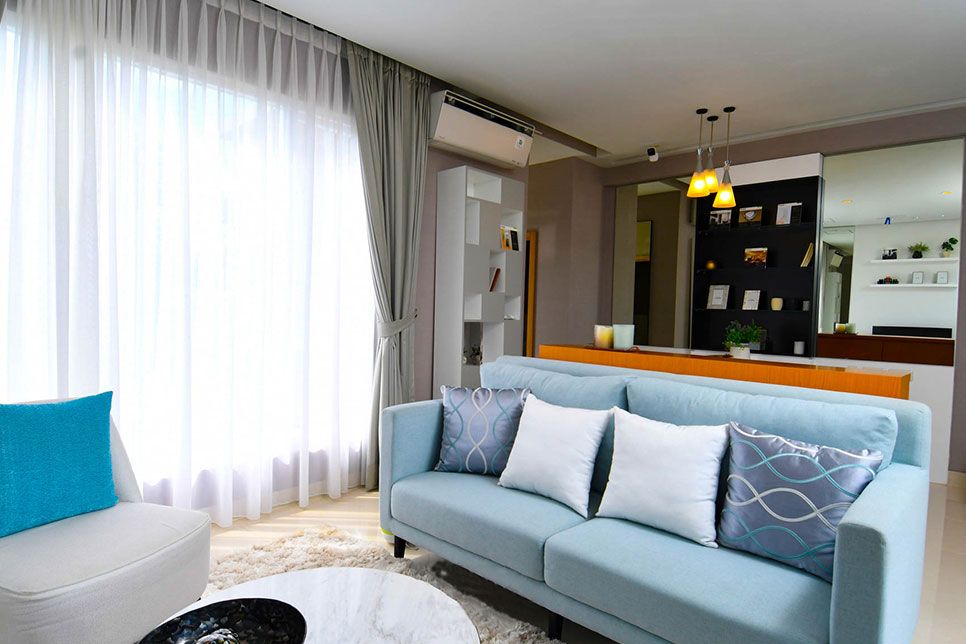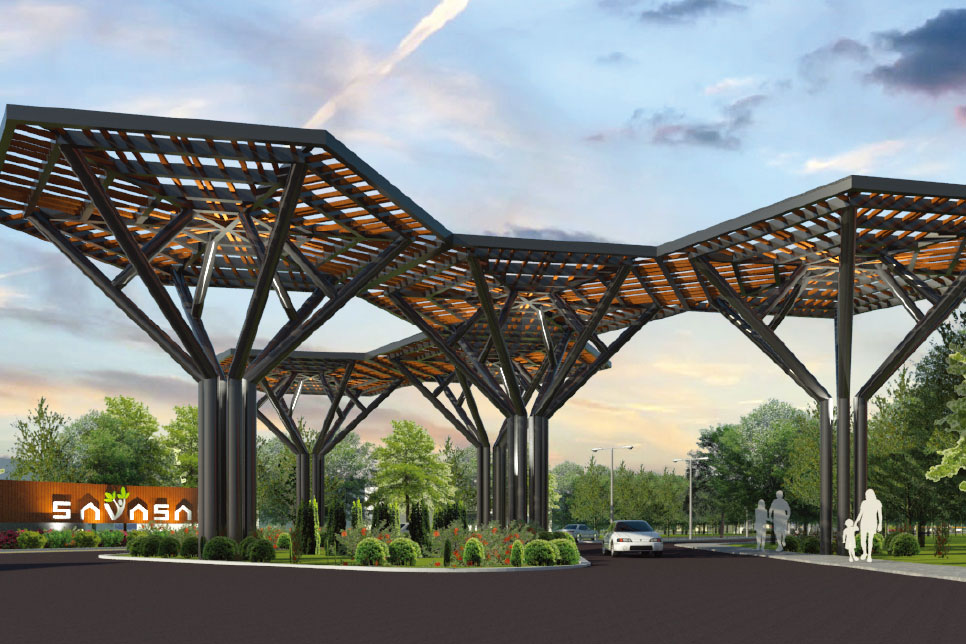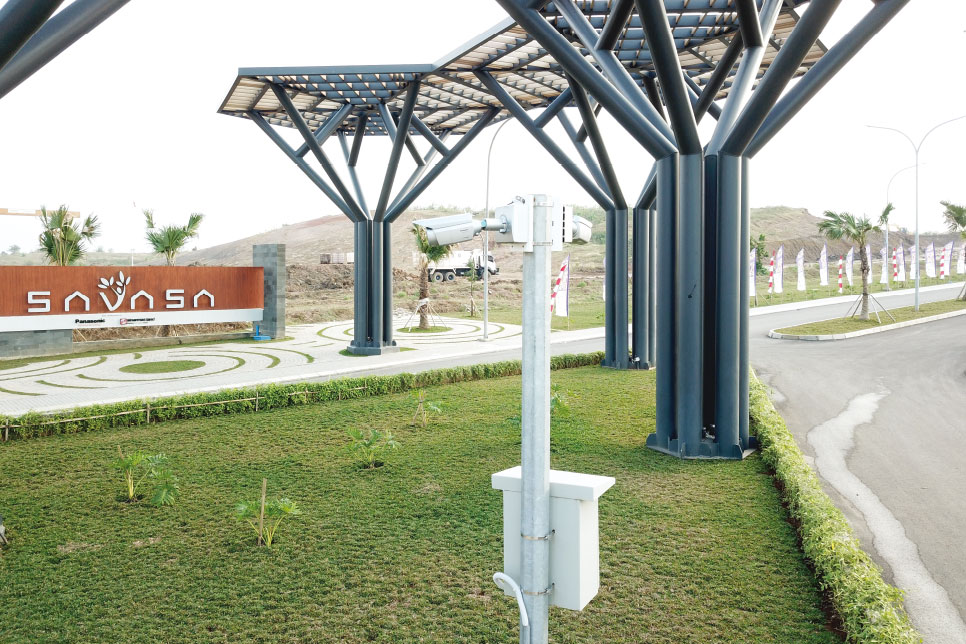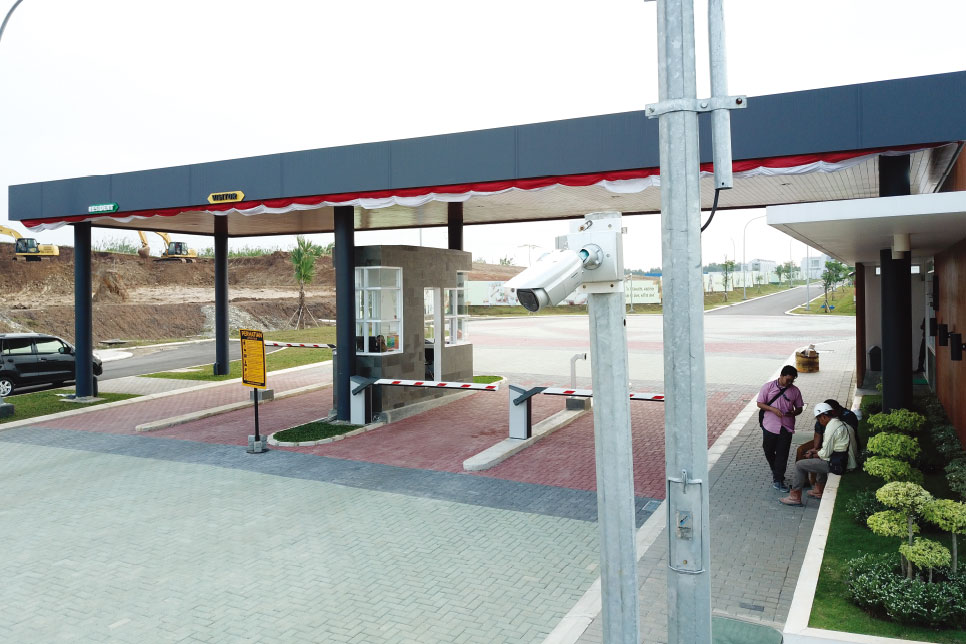 Solutions for smart lifestyle
Bekasi, Indonesia
Smart City
Air Filtration & Ventilation System
Monitor Sensor / Window Door Sensor
Digital Handset or Controller / Smart Plug
Outdoor Camera / Indoor Camera
HUB
[Last updated on: April 1, 2021]
Housing Development Business in Indonesia: SAVASA Smart Town
PT. PanaHome Deltamas Indonesia (hereafter PHDI), a joint venture between Panasonic Homes Co, Ltd. and Sojitz Corporation, has started the handover of completed units in the SAVASA smart town located in proximity to business districts from July 6, 2020. This project has been under development in Deltamas City, Bekasi Regency, Indonesia since 2018.
This was the first*1 handover of completed properties for the Panasonic Group in the overseas housing development business. Approximately 20 units completed as part of the first cluster (183 units) for the first phase of development (750 units) were handed over to respective customers. A total of 65 units are scheduled to be handed over by the end of FY2020.
This business has been developed by PHDI, which was launched in 2017 and has been promoting the project based on four basic concepts: (1) Smart Township, (2) Smart Security, (3) Smart Home, and (4) Smart Community. In 2030, the company plans to complete the town of up to 2,500 units and 10,000 people on a site of approximately 37 hectares.
In each residence, the unique WPC construction method*2 is used to achieve a reinforced structure that meets seismic standards required for mid- and high-rise buildings in Indonesia. In order to maintain a healthy indoor environment, a Panasonic ventilation system is installed to eliminate 90%*3 of PM10 contained in the atmosphere when letting outside air in. Moreover, the path of the wind has been designed within the house to facilitate ventilation and keep indoor air clean. Further, customers to whom we handed over these houses provided positive feedback to the effect that the ventilation system was one of the deciding factors when considering a home purchase.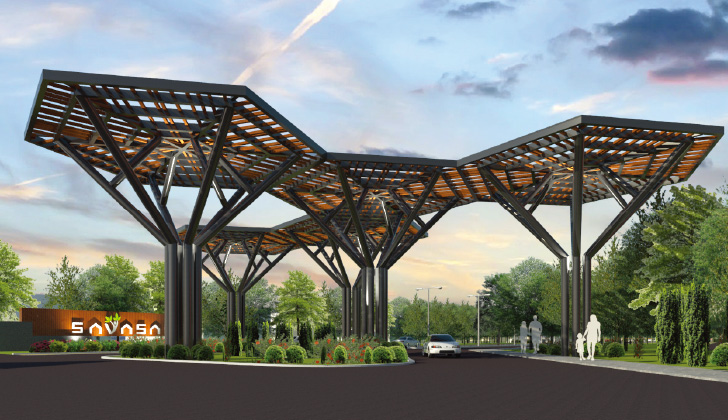 *1: First delivery of units in the overseas business of Panasonic Homes and its group companies in the detached housing sales business.
*2: The WPC (Wall Pre-cast Concrete) construction method is based on the Japanese wall precast concrete structure, which has been modified by Panasonic to suit the ASEAN region.
*3: Filter performance values. It does not indicate the value of the entire ventilation system.
The ventilation system cleans indoor air
PURETECH system will filter and flow fresh air from outside into the house and ventilate out contaminated air inside the house due to cooking activities and cigarette smoking. This system guarantees the indoor air quality of the house, which heavily affect the healthy life of your family, because 57% of air that we breathe is from indoor air.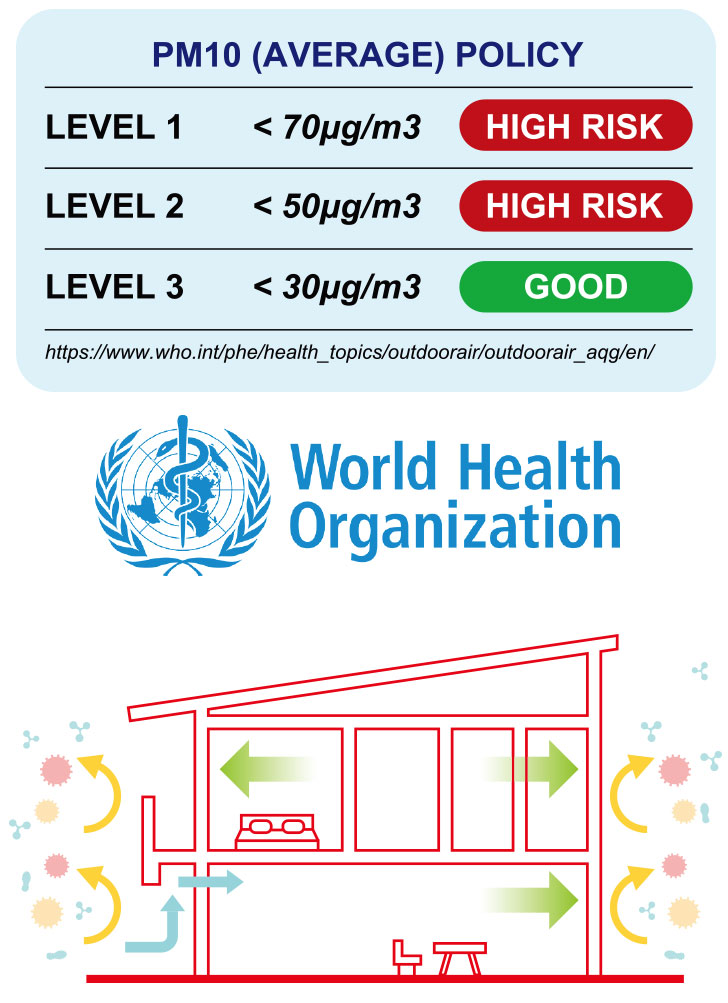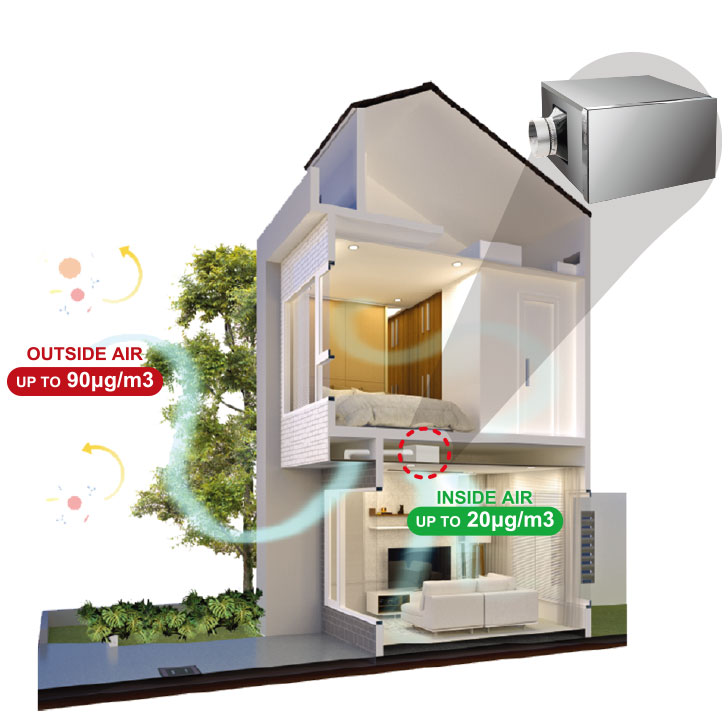 The Home Network System helps achieve a comfortable and convenient lifestyle
Our Home Network System makes your home a Safer Place. All Houses in SAVASA come equipped with Panasonic Home Network System which consists of 2 indoor & outdoor CCTV cameras, 1 hub, 1 motion sensor, 1 window / door sensor, smart plug and 1 digital cordless phone.
SAVASA's Smart Security adopt a One-Gate System that centralizes security check in one location, thus minimizing the security personnel manpower cost. Perimeter wall will be protected from intruders by infrared beam sensor.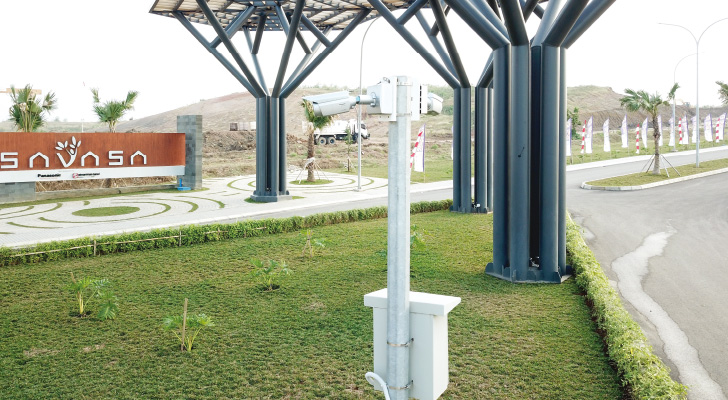 Main Gate CCTV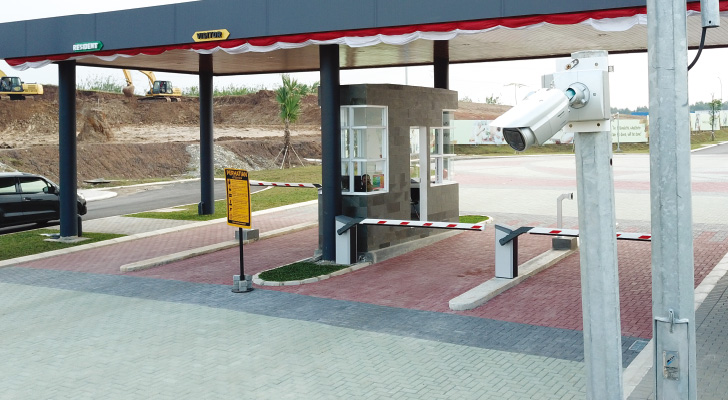 Security Gate CCTV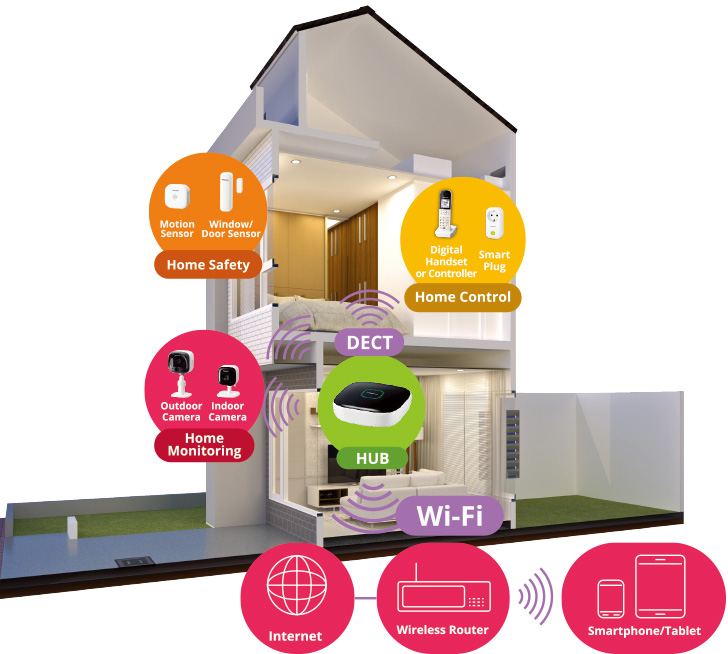 Home Monitoring
Remotely check if your kids have safety returned home using an indoor camera. You can be notified that your kids have safety got home on your smartphone or tablet using a door sensor, motion sensor, or the indoor camera's built-in motion sensor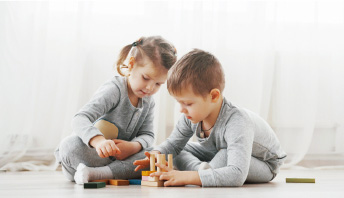 You can see and communicate with your kids using the indoor camera's built-in mic and speaker via your smartphone or tablet, while you are on a business trip.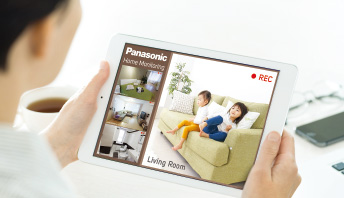 Home Safety
Check who is visiting your home remotely and at home. An outdoor camera is equipped with video motion detectors that, when activated, send an alert to your smartphone or tablet. You can also check who is visiting at your home and start talking.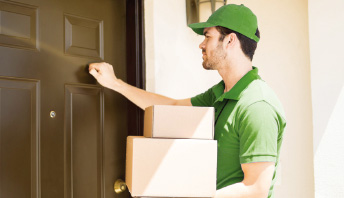 You can turn the power on and off according to a preset schedule. By automatically turning the lights on and off while your are away on a trip, you can make it appears as through someone is in the house to prevent burglars from entering.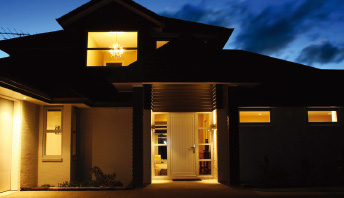 Home Control
Conveniently turn devices in a room on and off anytime and anywhere, via your smartphone or tablet. You can also check and turn off a light in the living room on the first floor while lying in your bed upstairs. This provides an easy way to save on your electricity bolls.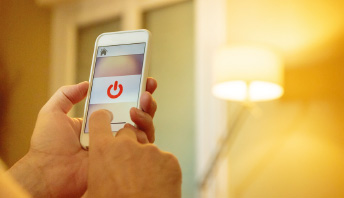 Connecting a smart plug and motion sensor or window/door sensor allows the lights to be automatically turned on by detecting movement when you wake up at night to use the bathroom or go into another room.