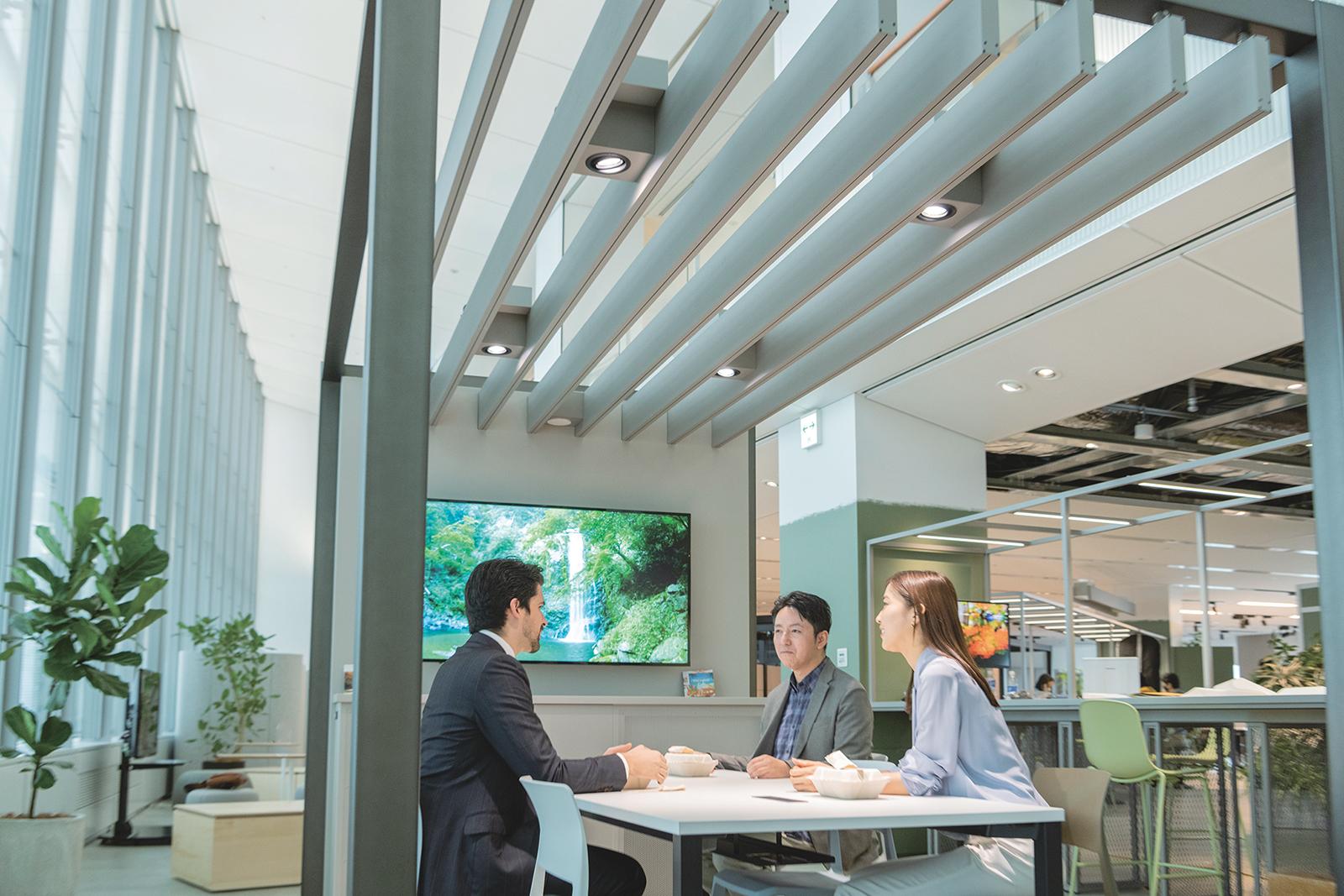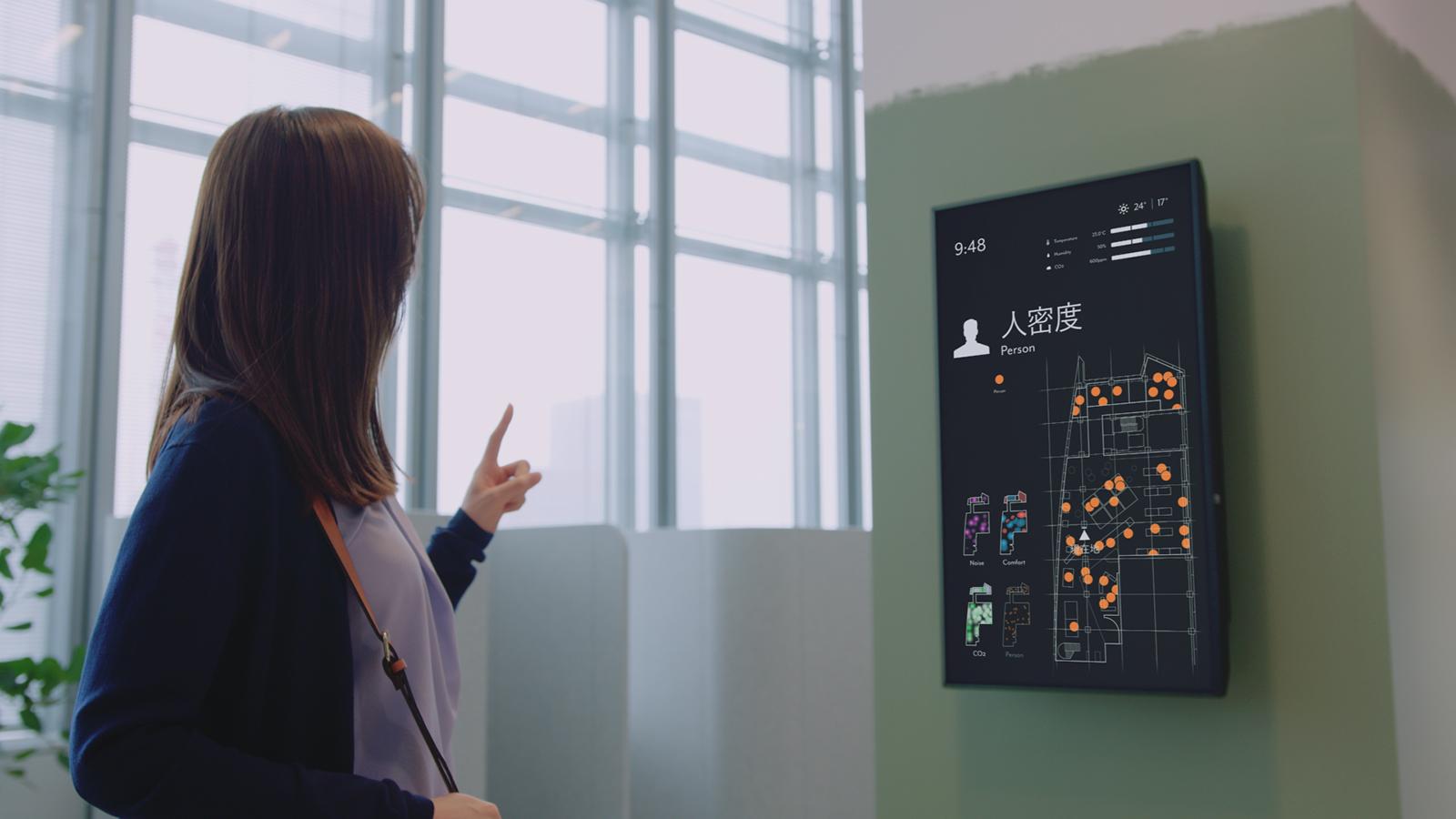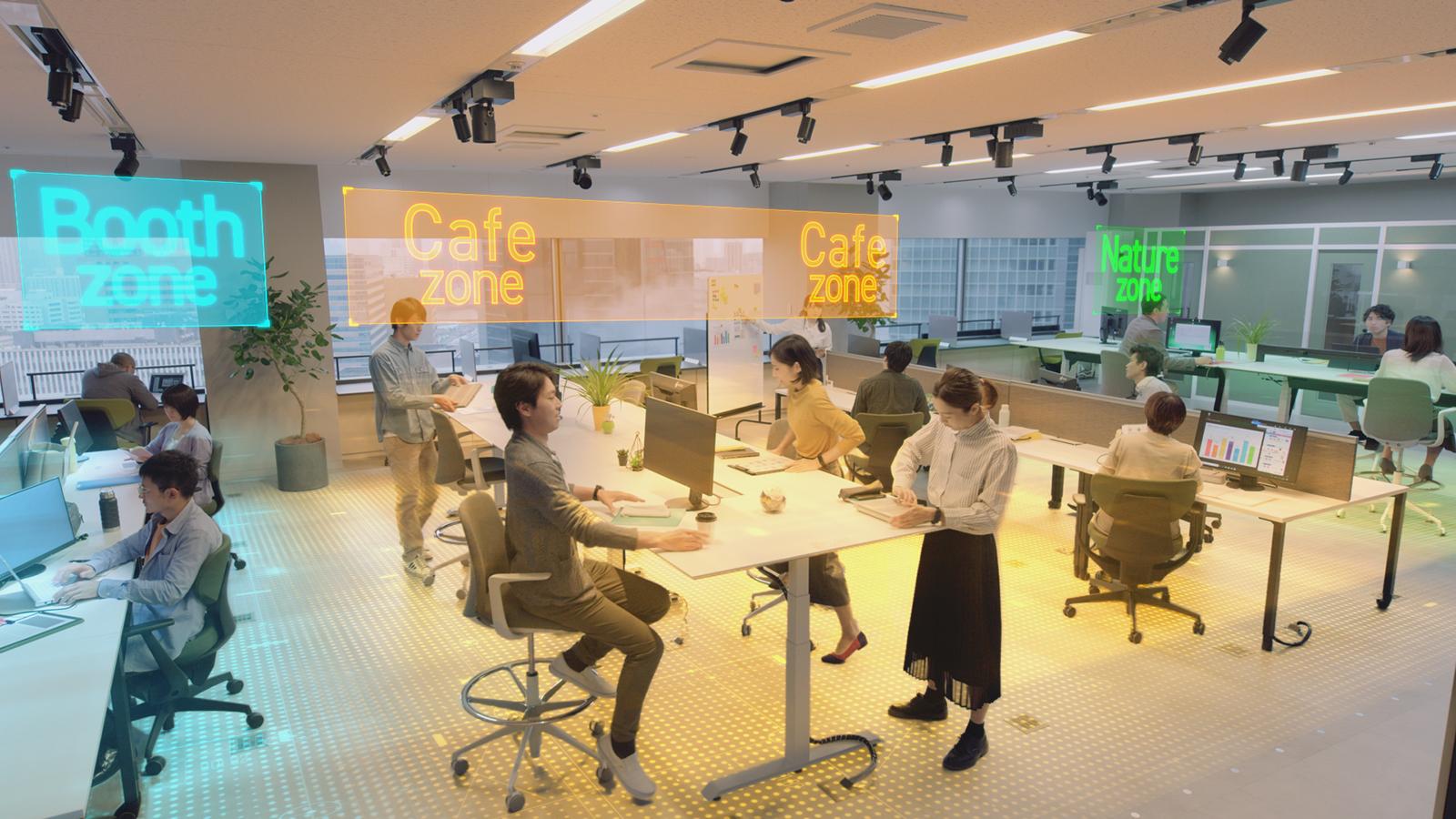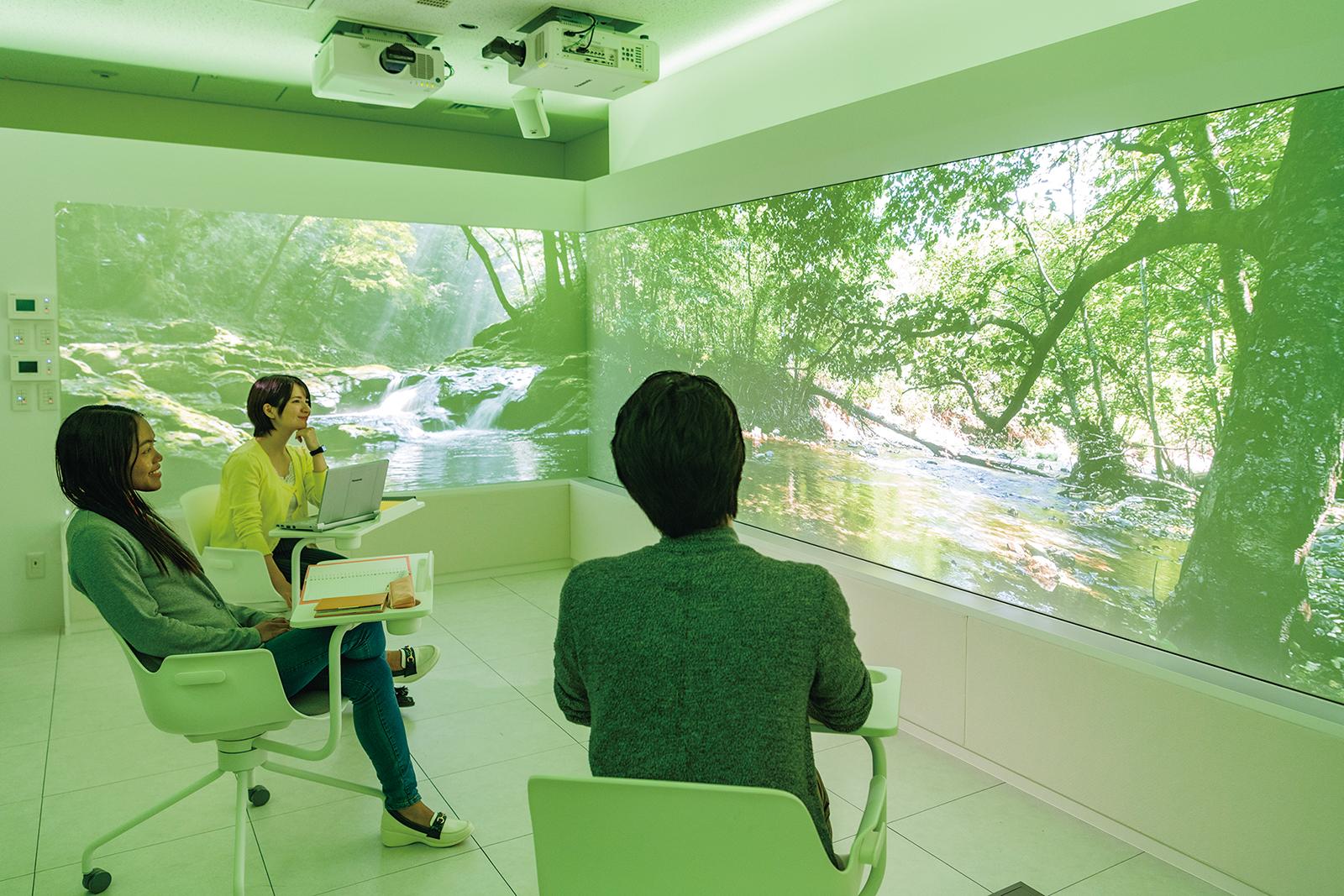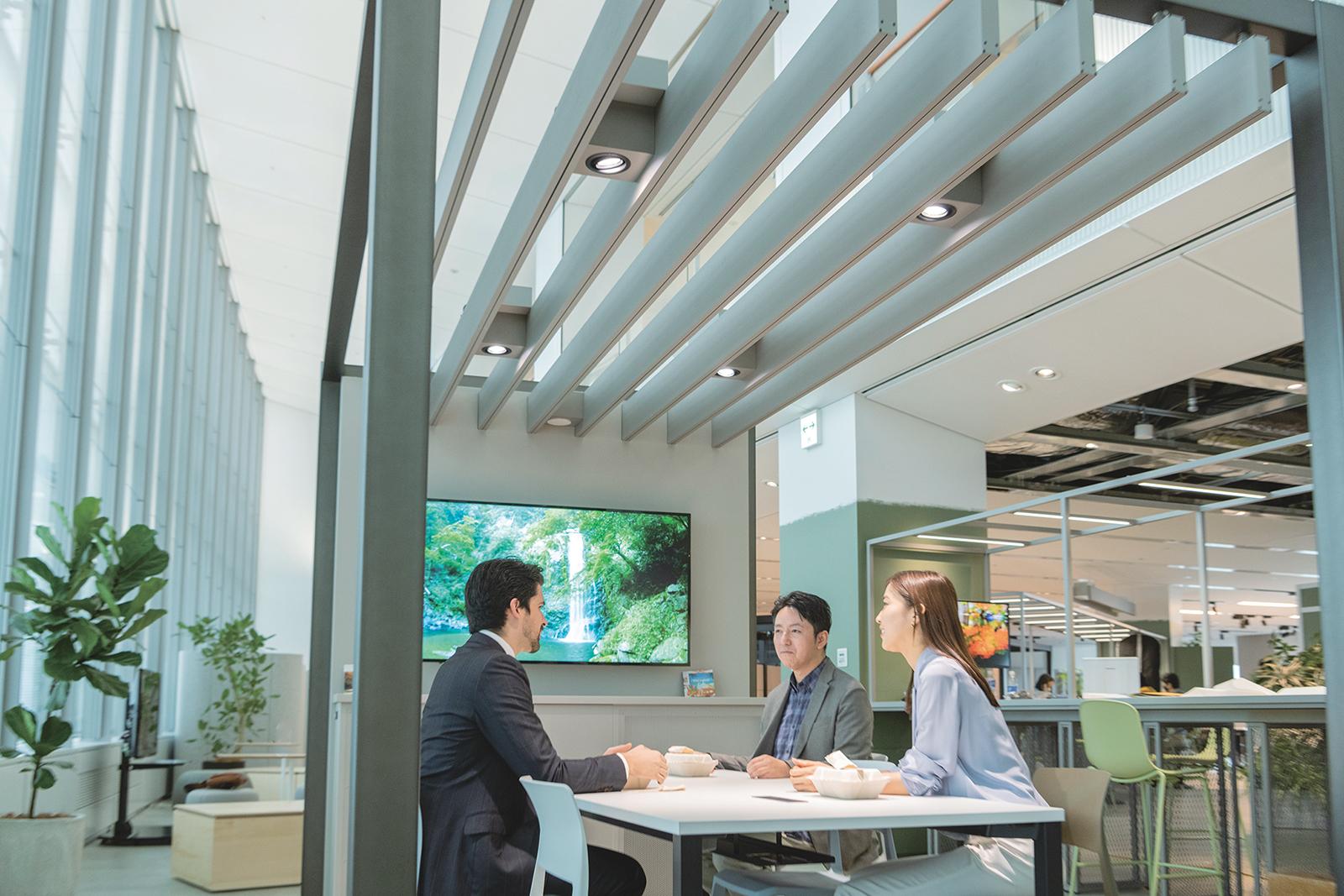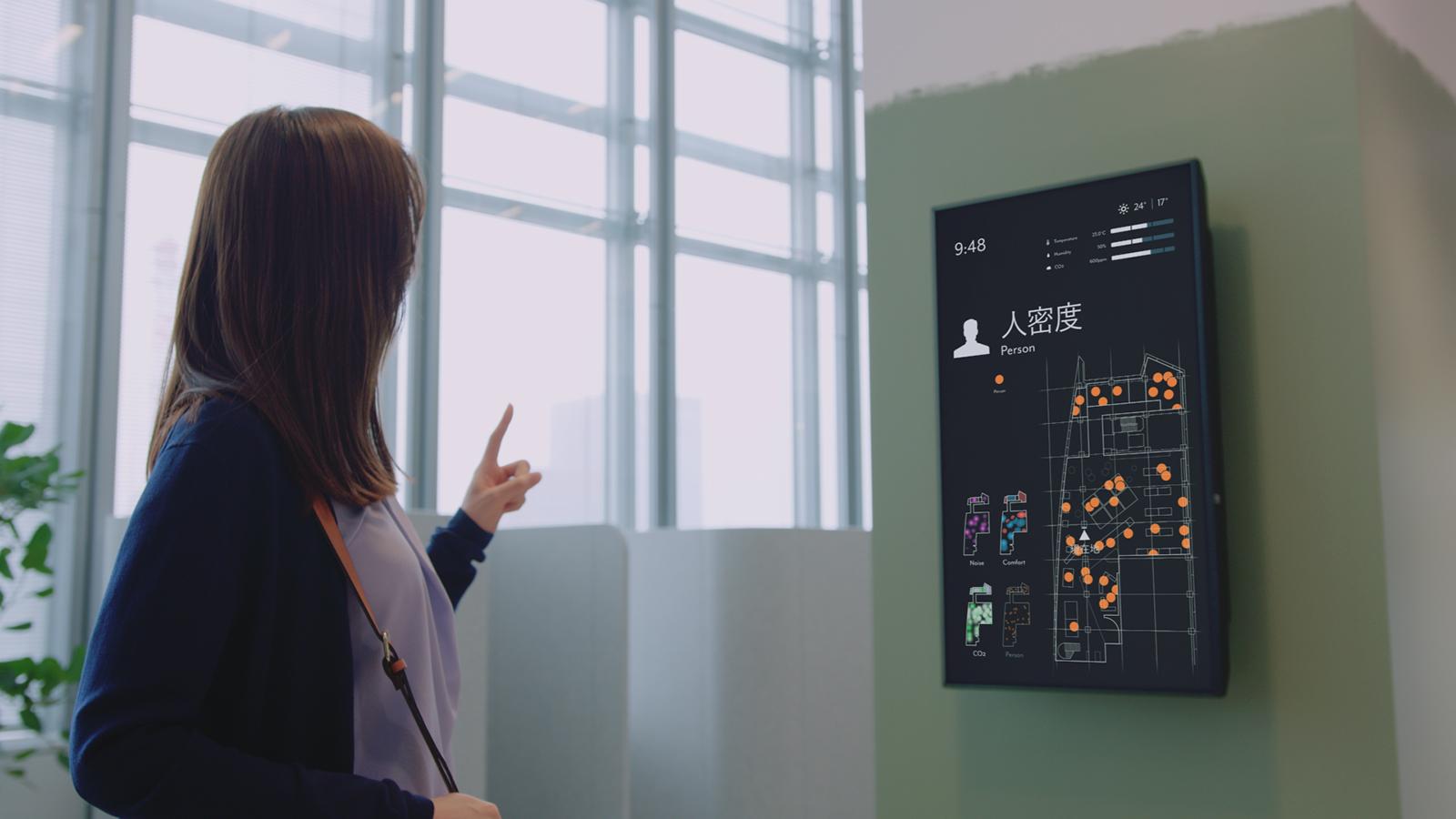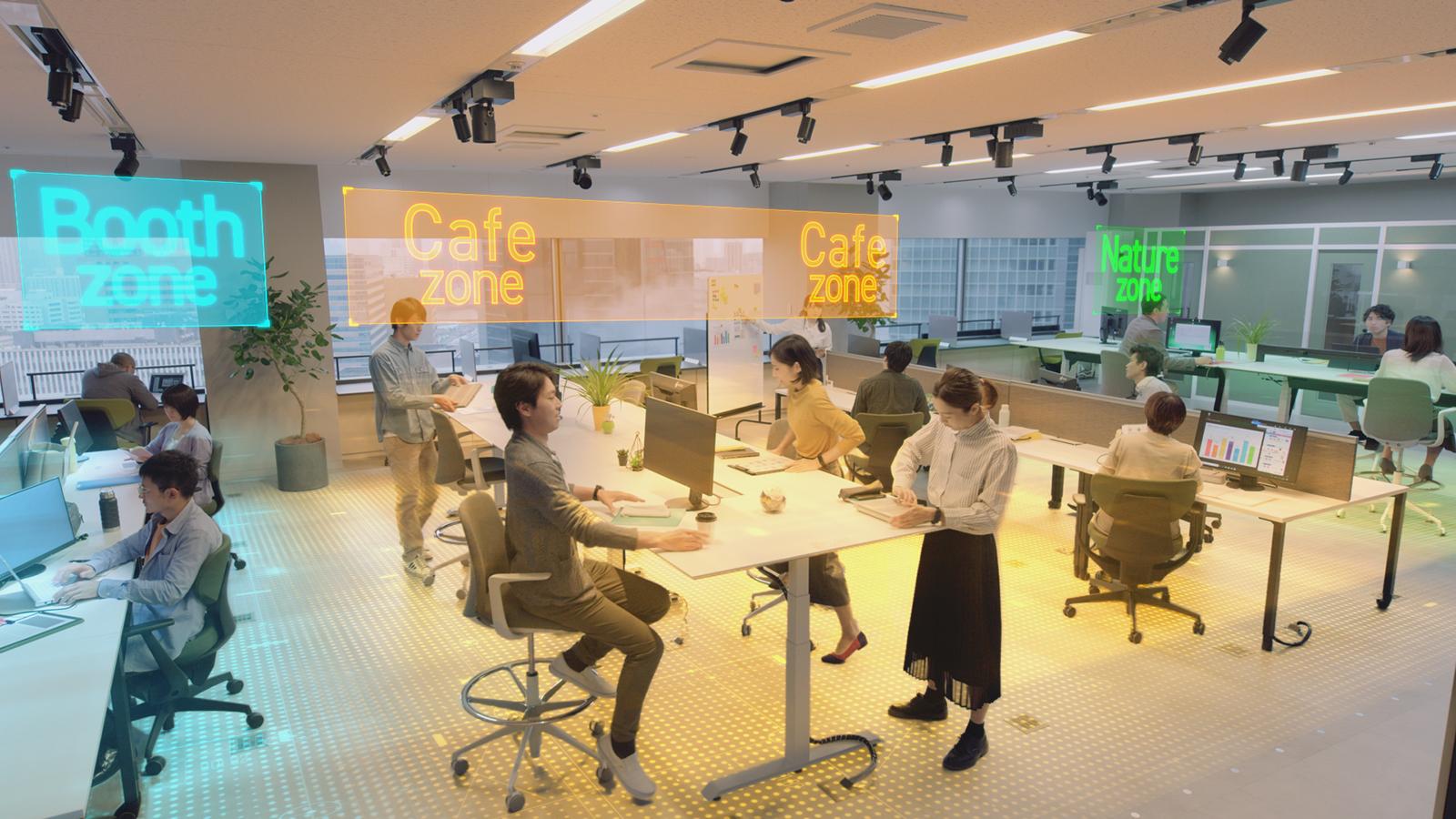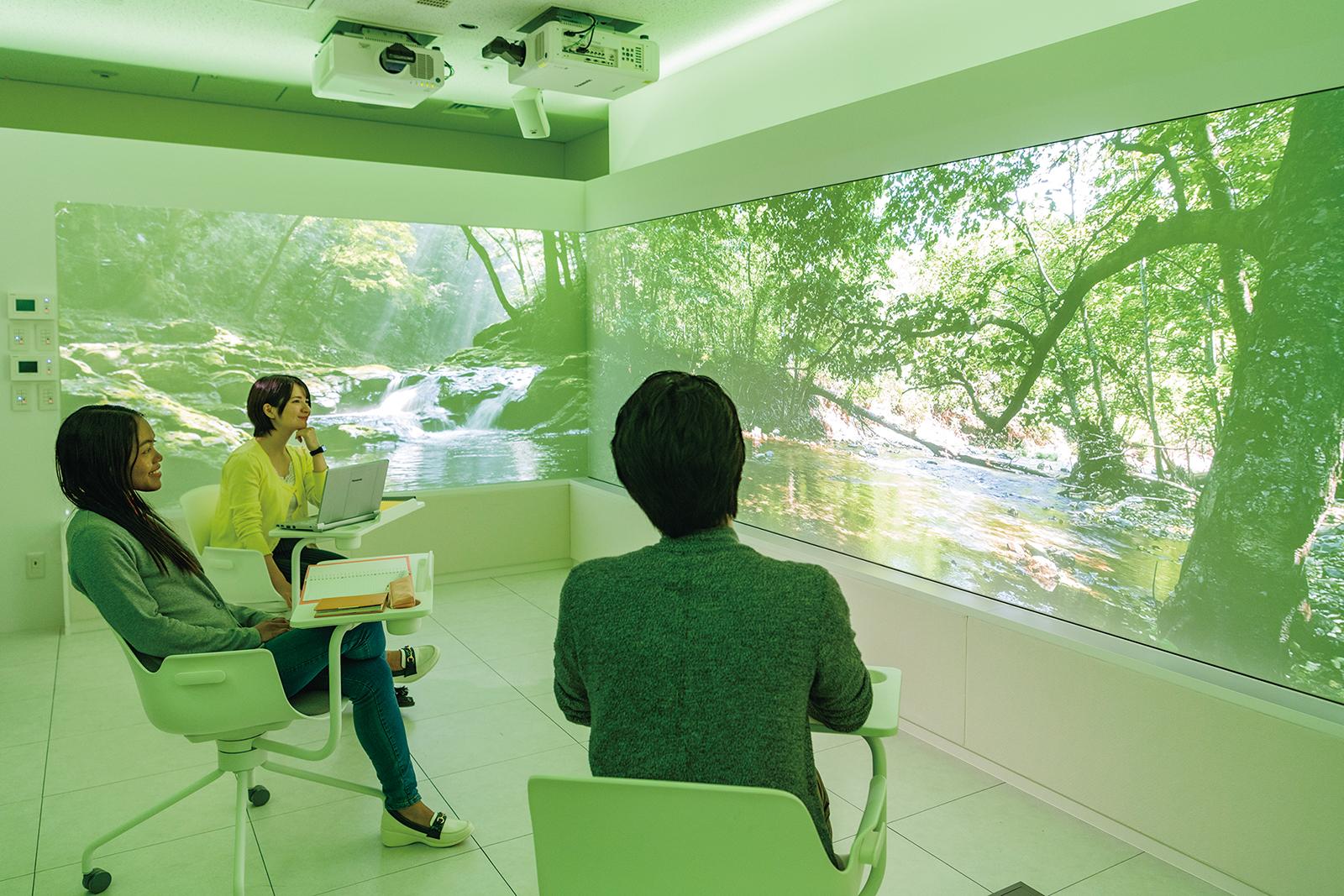 Workplace in the New Normal Era
Tokyo, Japan
Office(Panasonic Tokyo Shiodome Building Live Office "worXlab")
Floor-mounted heat exchanger unit
POSITUS
Heat exchange air unit
Entry / exit management system
[Last updated on: October 30, 2021]
Panasonic Tokyo Shiodome Building Live Office "worXlab" acquired WELL Health-Safety Rating.
Panasonic has acquired the WELL Health-Safety Rating (hereinafter referred to as WELL H-SR) for its live office "worXlab" in the Panasonic Tokyo Shiodome Building in March 2021, following the WELL v2 Gold certification for its Kadoma City office in Osaka Prefecture. This rating indicates that the company has implemented various countermeasures against infectious diseases such as COVID-19 and other emergencies.
The "WELL H-SR" certification was awarded to "worXlab," a live office operated by the Life Solutions Company's Space Solutions Business Division in Minato Ward, Tokyo.
This office was opened in the Panasonic Tokyo Shiodome Building in December 2020 with the aim of creating human-centered space value to contribute to the sustainable development of companies by continuously providing a wellness environment where office workers can work vigorously and healthily. Solutions based on four themes (safety, interaction, concentration, and recovery) that are particularly important in a center office, including dense avoidance solutions, are scattered throughout the office floor to support diversifying work styles. So far, more than 180 groups related to facilities have visited the exhibition to examine the ideal configuration of offices, including countermeasures against infectious diseases.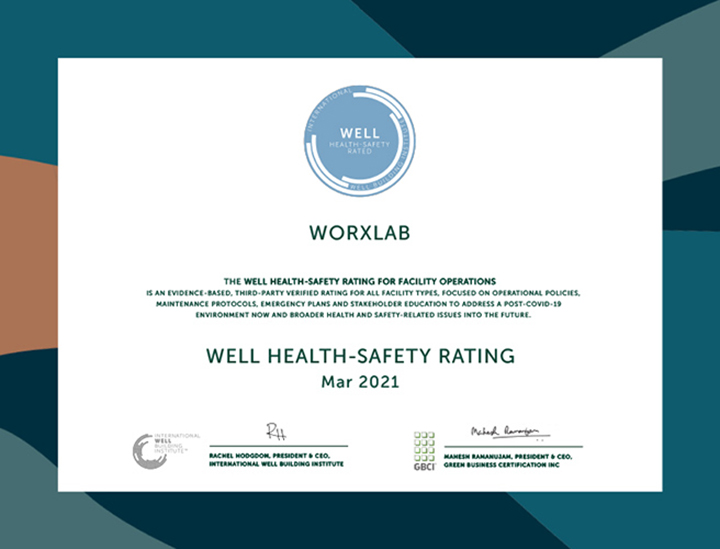 New initiatives for Indoor Air Quality
Looking ahead to the new normal era, worXlab is working on a new air environment by improving "Ventilation," "Airflow," and "Humidity control + Sterilization," which can be implemented simply by repairing existing equipment.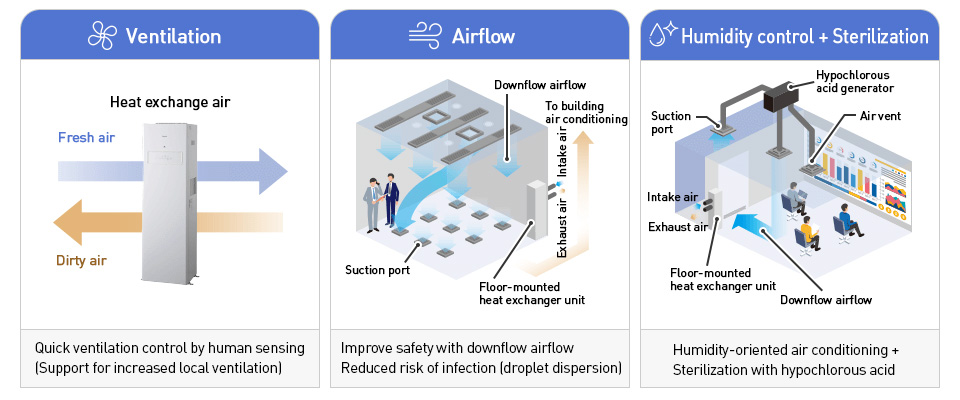 Making full use of technology to support new ways of working
The functions required of the center office are set according to four themes: "safety," "interaction," "concentration," and "recovery."Solutions based on each theme are scattered on the office floor to support diversifying work styles.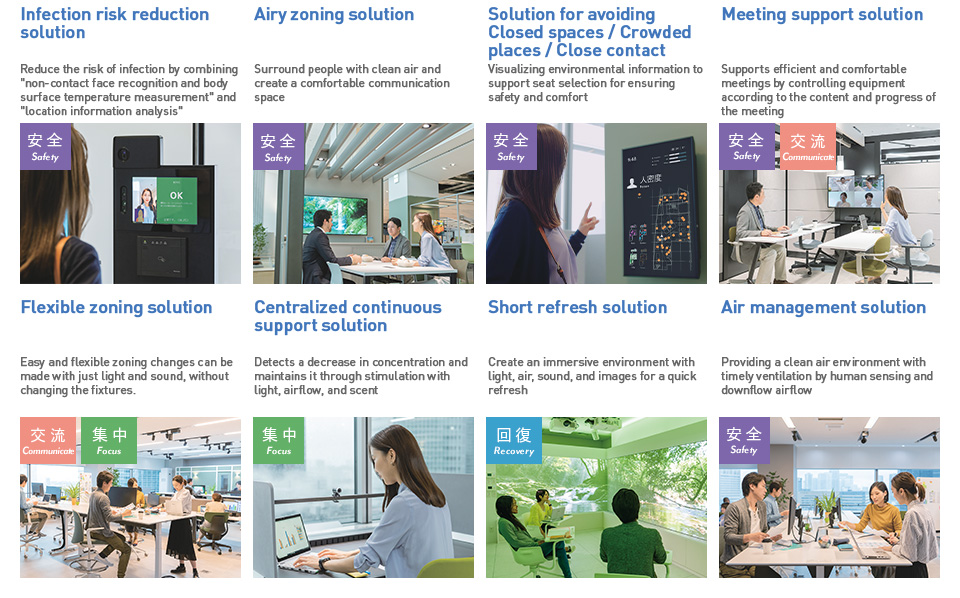 Verifying a human-centered updated work space by utilizing data
We will implement more than 200 sensor devices, including Panasonic's location information solution "POSITUS."As a result, human data such as location, movement, vitals, and facial expression, environmental data such as temperature, humidity, and CO2; and equipment data such as lighting, air conditioning, and electric power are accumulated.By analyzing the acquired data, we can update each solution or control the environment in a more personalized manner according to user preferences.In addition, by accumulating data, we will be able to accurately estimate the condition of people and predict equipment abnormalities, which will lead to new solution proposals.