Contributing to Society through Creative Power: Behance Japan Tokyo Community
2015.01.22 Our Partners
The Cut Out the Darkness project delivers lanterns with shades designed and submitted from around the world. Here we interview Hideji Terada, co-founder of the Behance Japan Tokyo Community, collaborative partner in the project, about creative power and social contribution.

Opportunities for creative professionals to help solve society's problems
Tsugita: Nice to meet you. I'm Hisao Tsugita, in charge of the Cut Out the Darkness project at Panasonic. Last year we received 500 design submissions from around the world for the first round of this project, and 111 of them were delivered together with solar lanterns to areas without electricity on the island of Sumba in Indonesia. For the second round, the theme is "Zoo of Light", and we are still accepting submissions until January 31. Thanks to collaboration from the Behance Japan Tokyo Community, we have been receiving lots of excellent designs.
Terada: Thank you. Behance is an online portfolio for creative professionals around the world to publicize their work. Several million works are posted here, and it is attracting the attention of corporations around the world that need creative work done. And in more than 500 local communities around the world, registered creators actually get together in person. Behance Japan Tokyo Community was established as the local community in Tokyo.

Terada: When we first made the appeal via Behance, we received a lot of encouraging messages, like "Creative power really can serve society," and "I will absolutely send in a design." We are receiving great feedbacks especially from Europe, South America, and the Middle East. Maybe it's because they are especially sensitive to issues like poverty, discrimination, and the environment.
Tsugita: Yes, maybe it is something about a sense of connectedness with social issues. Places that have no electricity face a variety of challenges because of the lack of light at night, like risks during childbirth, or negative health impacts. But these things are hard to notice at first glance. I feel there is a need to convey these issues properly.
Through creative works, fostering interest in people who live without electricity
Terada: It was fun to use the online application for drawing designs. It seems the charm of Cut Out the Darkness is that individuals can easily participate in a company's social contribution activities.
Tsugita: We made a special effort to make it easy to use, so I'm happy to hear that. With the arrival of social networking services on the scene, people are no longer satisfied with a one-way flow of information, and began to expect participatory communication. And as a corporation, we think it's important to open things up and invite people to participate in those processes of awareness-raising and problem-solving. This idea of designing lantern shades came up when we were thinking about how we could have people participate, and have fun doing it.
Terada: The creative professionals who responded through Behance display on their own page the design they submitted. By doing this, other people who see the design might become interested and think about submitting their own design too.
Tsugita: This is exactly what we aimed for, to spread awareness even further through this project. People who initially may have no interest in places that have no electricity might come across a certain design and think, "Wow, this is cute!" then ask what this is all about, and realize that these kinds of issues actually exist ...
Terada: So what you're saying is that the designs in this project create the chance to learn about issues in places that have no electricity, right? And not only that. For the people in the areas that receive the lantern shades, we are hoping that this will be an opportunity for a new world to open up for them.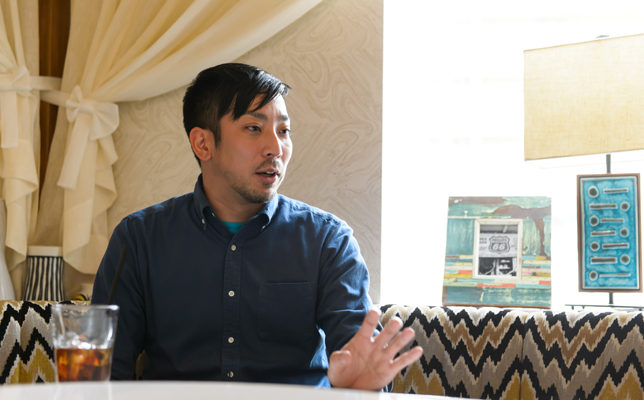 "Zoo of Light" shining out from 100 lanterns
Terada: How will you deliver the lantern donations?
Tsugita: The 100 designs that get the most votes will be printed on paper and turned into lantern shades. Then at the end of February, through an NGO Kopernik, they will be delivered together with solar lanterns to un-electrified areas in Indonesia. A hundred families will gather on the day of the donation ceremony. We plan to have all the lanterns suspended and displayed together, then have a ceremony to turn on the lights all at once.
Terada: Wow, that sounds exciting! In the darkness, all kinds of animal designs will suddenly be floating in the air, lit by the solar lanterns, and a zoo of light will appear before their eyes. I wonder what kind of reaction the villagers would get. It's exciting just to imagine the scene.
Tsugita: We will take videos and photos of the smiling faces of 100 families and make them available for anyone to see.
Terada: That will be quite something, with a hundred families! But for the design creators, I am sure they will be happier than ever to see the smiling faces. That's something to look forward to.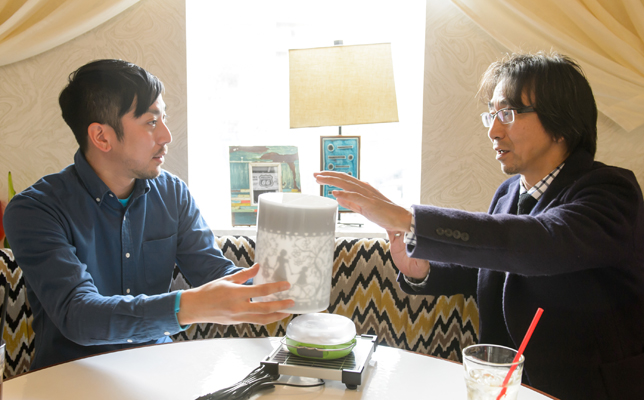 Terada: The power of creative talent can absolutely play a role in making society a better place. If anyone is still thinking about submitting a design, I hope they will unleash their talent and make a submission, while imagining the recipient families in off-grid areas.
Tsugita: The deadline for submissions and voting is the end of January. Let's spread the word!
●Cut Out the Darkness: Submission and voting
●Entry through Behance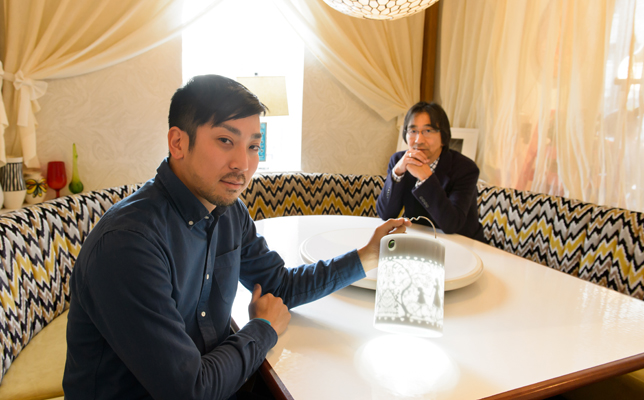 Cut Out the Darkness Round 1: Movie Report
The movie introduces how designs sent in for the first round of Cut Out the Darkness transformed into lantern shades and were sent to villagers living in areas without electricity of Sumba Island.
About Behance Japan Tokyo Community
Born in New York, Behance.net is a social network service that introduces movies, photographs, and illustrations created by creators from around the world. The service is distinctive in that anyone can evaluate the work with the "Appreciate" button. In Japan, Behance Japan Tokyo Community was launched as the local community, offering events like "Portfolio Review" held simultaneously by more than 500 communities worldwide and providing a place for networking and information sharing among Japanese creators wanting to communicate with the world and international creators seeking to break new ground in Japan.