Walking hand in hand with the people in support of their independence: Comment Niger
2015.06.15 Our Partners
In the Western African country of Niger, solar lanterns are playing a valuable role in educational support. May 11, 2015, we met with Comment Niger President Hideko Fukuda to find out more.

Niger, a country of stark and beautiful nature
Tanaka : Until I met you, I was a complete stranger to Niger. Could you tell us once again about this country?
Fukuda : The Republic of Niger is an inland state located in the middle of the Sahara Desert in West Africa. Though 75% of the country is desert land, the beautiful scenery created by the mountains and desert has won Niger its reputation as the "gem of the Sahara." I once lived in the middle of the Sahara Desert and the desert on a moonless night is so beautiful to the point that it's almost frightening. However, the standard of living in Niger is very low, and in the United Nations Development Programme (UNDP) Human Development Index (HDI), Niger is ranked in the lowest category.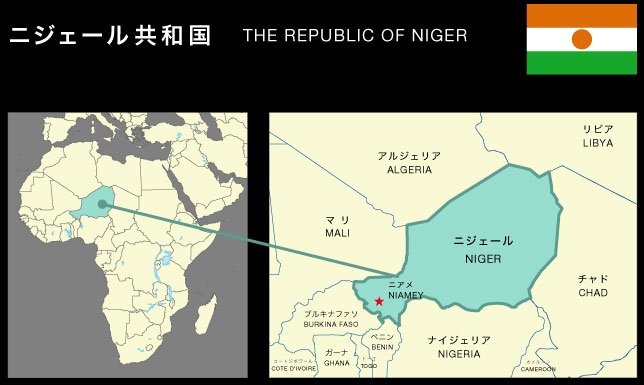 Tanaka : Countries in West Africa have recently been hit by Ebola hemorrhagic fever, and current conditions make it difficult for them to achieve the UN Millennium Development Goals (MDGs).
Fukuda : That's right. To begin with, their transportation network is underdeveloped, so there is little mobility of people and goods, and it is also difficult to deliver aid. There is also little industry, the hard white soil makes it difficult to grow anything more than onions, and even if you dig a well, very little water comes out. However, the land is rich in uranium. Few people realize that for more than 30 years prior to 2011, uranium from Niger generated approximately one of every twenty-four hours of electricity generated in Japan.
Tanaka : I did not know that. So Japan and Niger have built a long history together through electricity. How are electrification conditions in the country?
Fukuda : There are no power plants for consumer use and many people still live without electricity. Having no light has many impacts, of which the most significant is on education. Niger has one of the lowest school enrollment ratios in the world, with many children having to help their parents instead of going to school during the day, but without light, they cannot study in the evening either. Having no access to education inhibits people's self-sufficiency and it is one of the factors that keep them trapped in this negative cycle of poverty.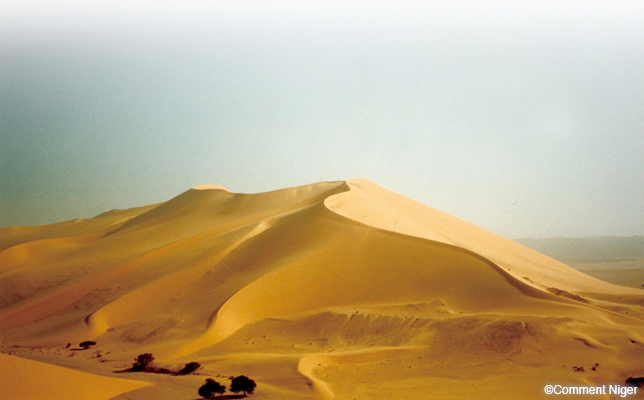 Offering support that boosts the pride of local people
Tanaka : Please tell us about your activities.
Fukuda : In addition to educational support for children through Terakoya (village schools) , we work to raise awareness of Niger through seminars and photo exhibitions in Japan. In these activities, we avoid showing photographs of emaciated children that rouse images of hunger and poverty. Instead, we try to focus not only on the severe conditions in the country but also on Niger's positives, things that the local people can take pride in.
Tanaka : At the meeting of the "Panasonic NPO Support Fund for Africa," which Comment Niger also participates in as a recipient organization, when talking about raising awareness about Africa, the speaker touched upon the importance of communicating good things about the country, like its nature and cultures, rather than just highlighting the negative aspects.
Fukuda : This is very important. Additionally, considering how far Niger is from Japan, we focus on how people can overcome this distance and think about that country. That is why we constantly strive to build a mutual relationship rather than a one-way relationship of the supporter and the supported.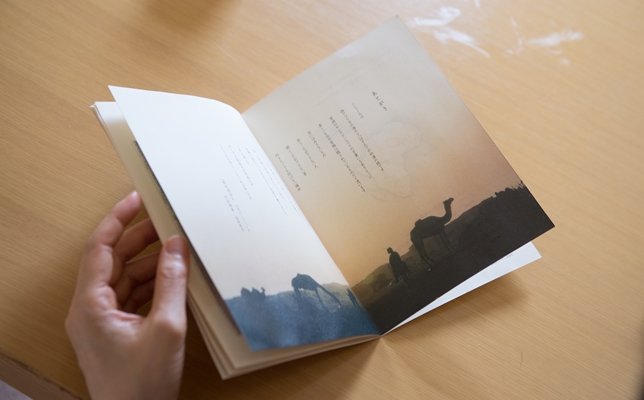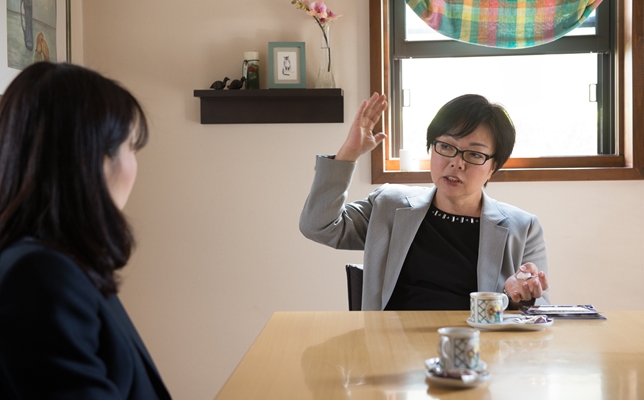 Solar lanterns enable evening classes and studies
Tanaka : The 100 Thousand Solar Lanterns Project donated a total of 200 solar lanterns in March 2014. How have they been used locally?
Fukuda : Half are used at our Terakoya and Koran schools where they teach the Koran, the holy book of Islam, and the other half are used through two local partner organizations in health clinics and schools. When I say schools though, one recipient Koran school is like a hole in a wall where many children gather to study.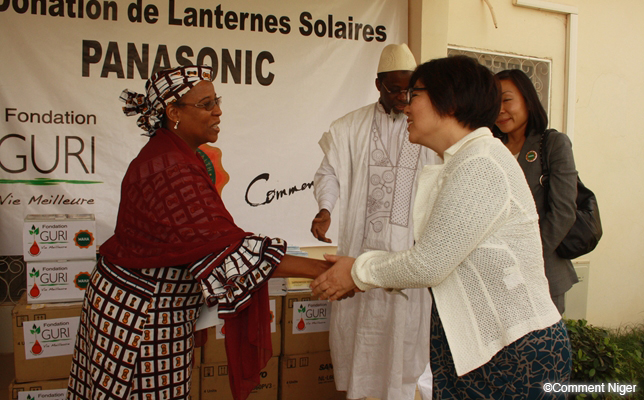 Tanaka : We received a video from Niger and we could really see how happy everyone was, both adults and children.
Fukuda : I traveled to Niger for the lantern donation, and saw that everyone was so happy they couldn't help dancing for joy.
Tanaka : One of the areas that we focus on in terms of solar lantern usage is education. What are your thoughts about what light can contribute in terms of education?
Fukuda : Temple schools in off-grid areas can hold classes in the evening thanks to solar lanterns. Additionally, we lend out lanterns to children who want to study at home in the evening and when doing so, we try to distribute them to households with older children. Then, younger children gather at those homes and the children who know how to read start teaching the younger ones who don't. This is how the circle of learning expands. Today, solar lanterns are an indispensable part of children's learning.
Tanaka : Light is something that connects people, although this is hard to realize in developed countries where light is taken for granted. When I see families and neighbors gathering under a solar lantern to study or simply to talk, I feel like we were able to offer something more than what meets the eye.
Fukuda : Not only that but it also motivates the desire to learn. People see the light of the solar lantern, and the wonder of this light powered by the sun sparks scientific interest. One child elaborated as he showed me his notebook full of notes. "This is not just any letter. I wrote it under a light powered by the sun, so it's special!" For them, it is a true source of inspiration.
Fukuda : That's right. That is exactly the type of support that we seek to provide. Our idea is not to make people stronger because they are receiving support, but instead, to provide support that will help them nurture a sense of empowerment from within, in a way that will allow them to create their own paths.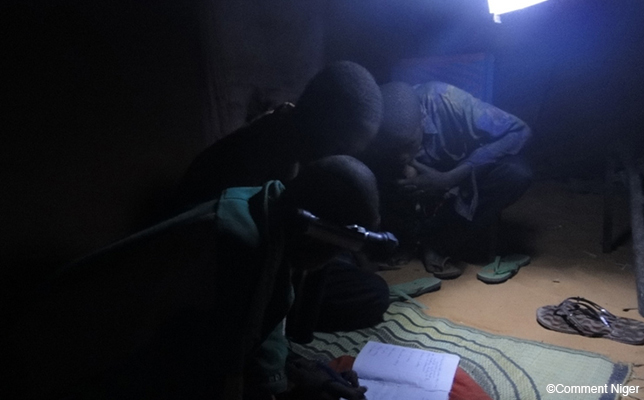 Tanaka : The donations are like a stepping stone, so please tell us more in the future about how solar lanterns are contributing to the self-reliance of the local people.
Fukuda : Of course. We hope to bring more news from Niger and continue providing support in a way that is truly meaningful for the local people.