Fifth Donation in Myanmar, Total Number of Lanterns Top 11 Thousand
2016.12.27 Field Report
This year saw our fifth donation in Myanmar, bumping the number of total solar lanterns donated to over 11,000. Solar lanterns are used in unique ways by each recipient organization and are bringing various changes to the lives of people living in areas without electricity.
This is Akiko Asano for Myanmar.
In November 2016, we visited the former capital of Yangon to donate 2,400 solar lanterns to nine organizations working in Myanmar. The donation ceremony took place at a showroom in the Yangon Branch of Panasonic Asia Pacific. The ceremony was attended by approximately 40 people, including distinguished guests and the media.
Speaking with the recipient NPOs and NGOs on how our solar lanterns are being used in educational, health, and medical fields reminded us once again about the meaningfulness of this project.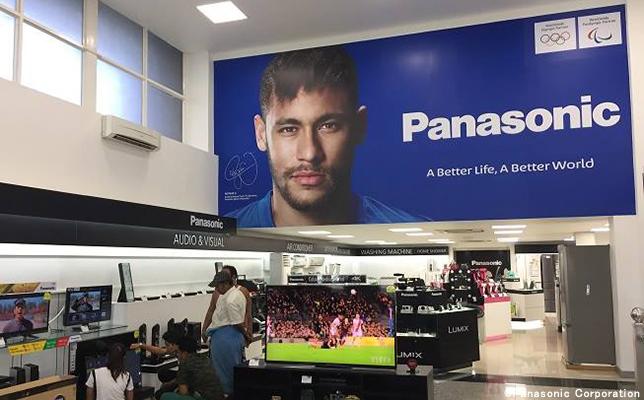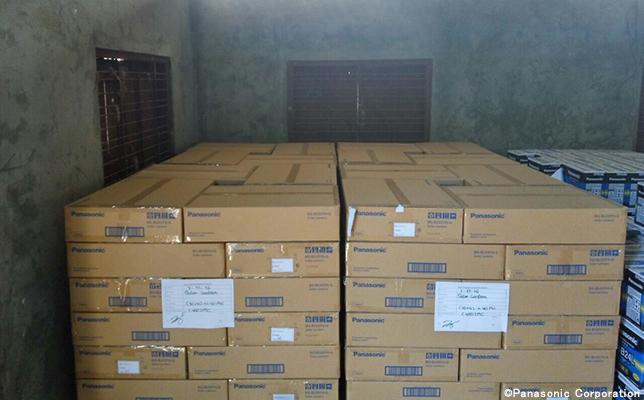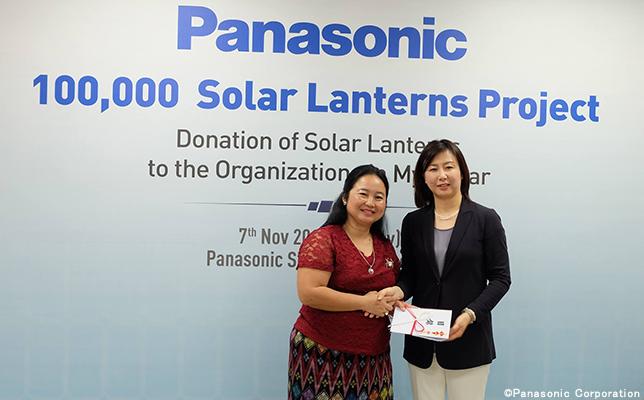 We also received reports from last year's recipient organizations on how solar lanterns are being used. Here, we'd like to introduce to you some of the reports.
Increasing income with extended business hours
NPO Association for Rengein Tanjoji International Cooperation (ARTIC) supports education and welfare in off-grid villages in mountainous areas. The family of Ko Da Tu and Ma Kin Win, residents in the recipient village of Nhanwingayat who make a living from rice cultivation and running a small grocery store, say that business is tough and that they are also in debt. They told us, "Thanks to the solar lanterns, we can now keep the store open until 8 p.m. We hope this change will help increase sales."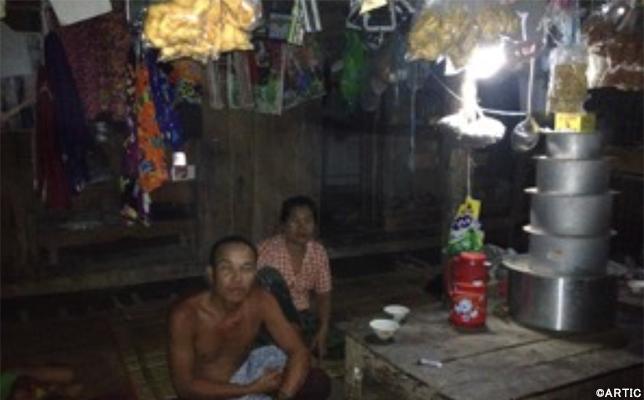 Studying to their hearts' content, even after dark
Meikswe Myanmar is an organization that provides support in the areas of health, education, and development as well as disaster emergency response. The solar lanterns donated by Panasonic were distributed to schools to support the students' studies.
One of the schools using the solar lanterns, Kamarchaung Post Primary School, is a middle school on an off-grid island only accessible by boat. Until now, the students, when studying at home, depended on the light of candles and kerosene lamps but their time was limited in order to save on fuel cost. Now, thanks to solar lanterns borrowed from their homeroom teachers, they can study for as many hours as they wish after dark without worrying about the cost.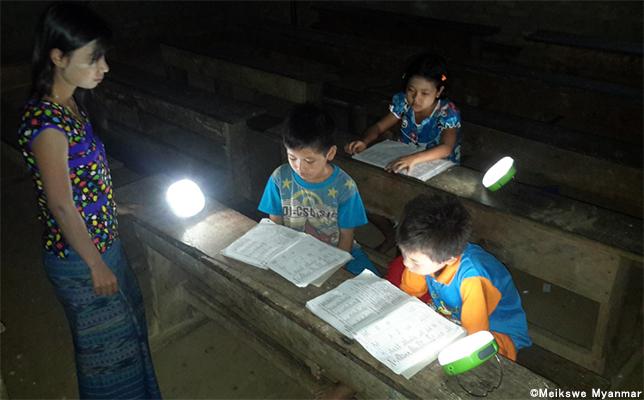 The electrification rate in Myanmar remains at 68%*. These numbers are hard to believe when one sees the rapidly growing city of Yangon with its new buildings and hotels. However, more than half of the country's citizens still live without electricity.
Panasonic will continue to cooperate with NPOs and NGOs working particularly in rural areas so that we can deliver solar lanterns to people in need of light.
* Source: International Energy Agency (IEA) World Energy Outlook 2015