Voices of Solar Lantern Users: Cambodia
2018.01.26 Voices
We visited an off-grid village where the recipient organization Life With Dignity is active. We spoke with users to learn how the donated solar lanterns have brought about change in the local people's lives.
More work time, more income
Sek Chea lost his left lower leg in a war and has since lived with a prosthetic leg. His work is to produce ingredients for Khmer traditional herbal medicine by grinding medicinal herbs.
Until now, he could only work while it was light outside but the solar lantern now allows him to work until 11 pm. He says that this has increased his income, while also saving 15 US dollars a month on kerosene lamp fuel, which means more money to spend on food for the entire family.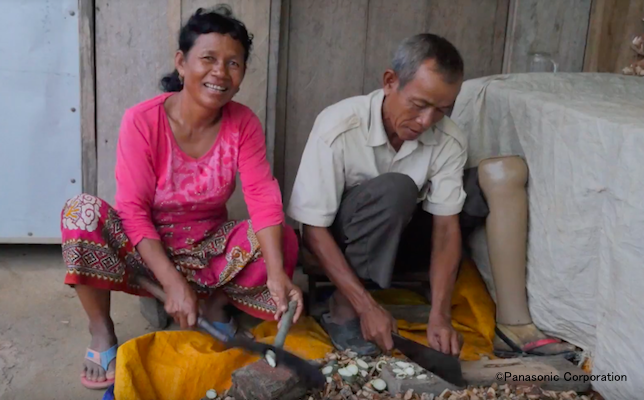 Safety at night allows for work at night
Blue Phean has a family of four and keeps about 40 free-range chickens outside his home. However, one night last year, all of their chickens were stolen. He said that they did not realize a thief had come since it was dark without electricity.
Now, there is light all night long thanks to their solar lantern. Thieves no longer target his house and predators stay away since the lantern works as a security light. Mr. Phean does not have to worry as much about his family or chickens, and now is able to go out to work at night.
This has increased his income by about 5 US dollars a month. Much of this money is spent for the children's education. With the solar lantern, the family can sleep safely at night, the children have a better learning environment, and everyone in the family is happy.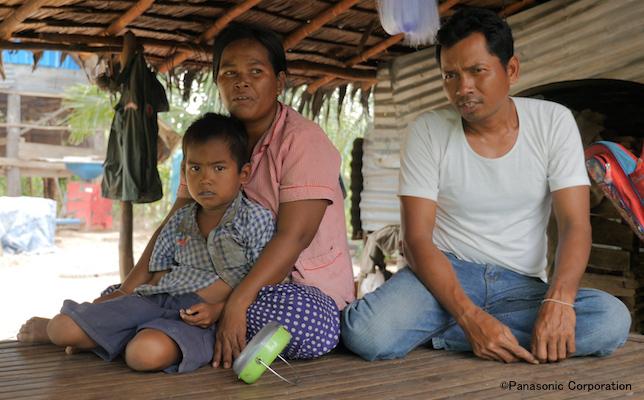 See the video of the story about the impact solar lanterns made on the lives of the five local families.