Lives Saved by Light: Report from the Philippines and Cambodia
2018.09.07 Voices
Solar lanterns are being put to work in the medical field to save the lives of many. The following is an introduction to how they are being used in the Philippines and Cambodia.
Philippines: Preventing infectious diseases
They may be small but they are the most dangerous creatures for humans. We are talking about mosquitos, a transmitter of infectious diseases.

In the world today, more than 420,000 people* lose their lives every year to malaria transmitted by mosquitos. Malaria is seen frequently on the African continent but infection rates are also high in some parts of Asia, including the Philippines' fifth-largest island of Palawan, in the southwest region of the country.

Solar lanterns that Panasonic donated through the Philippines Shell Foundation (PSFI) were delivered to volunteer organizations working in eight municipalities of Palawan Island and are proving useful in local malaria countermeasures.

Main activities of the volunteer organization include visiting villages to provide malaria diagnosis and guidance on prevention. However, most of the locations are in remote areas that take more than two hour to access by foot. This limited activities to daytime only. However, thanks to solar lanterns, the volunteers can now work at night and this has helped them to save many lives.
【Source】*Malaria No More Japan(9/7/2018)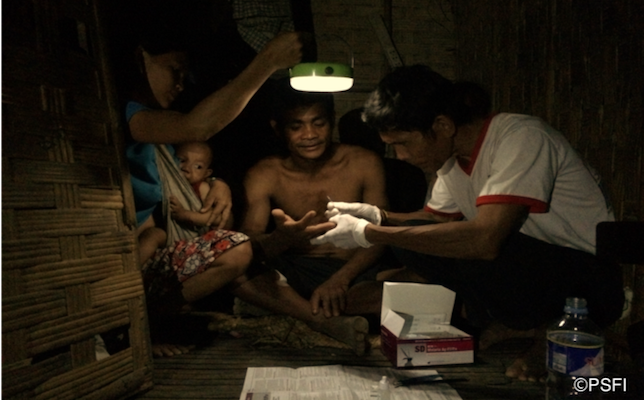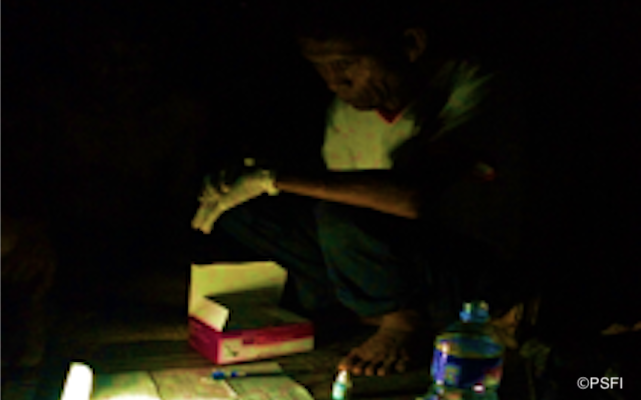 Cambodia: Light welcomes new life
The solar lanterns donated to People's Hope Japan (PHJ), a provider of medical support to mothers and children in Cambodia, were delivered to health volunteers to be used when providing support during, before, and after childbirth.

In the 25 villages where PHJ is active, there is a women's group of maternal and child health volunteers called CCMN (Community Care for Mother and Newborn) with 57 active members. Trained members visit homes to provide health guidance to prenatal and postpartum mothers and their newborns.

However, many of the members work during the day, so their volunteer work is limited to evenings. In that situation, the light of solar lanterns is a huge help for these women.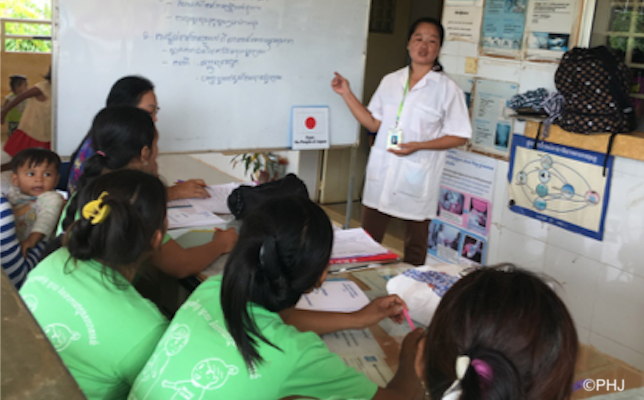 Here is an actual case that happened.

"We received notice around 8 pm that a woman had entered labor and so we headed toward her house. We gave her a ride to the health center by motorcycle and we couldn't be more thankful for the solar lantern. It lit the way on the dark and muddy road and took us safely along the way. The mother gave birth safely at 4 in the morning."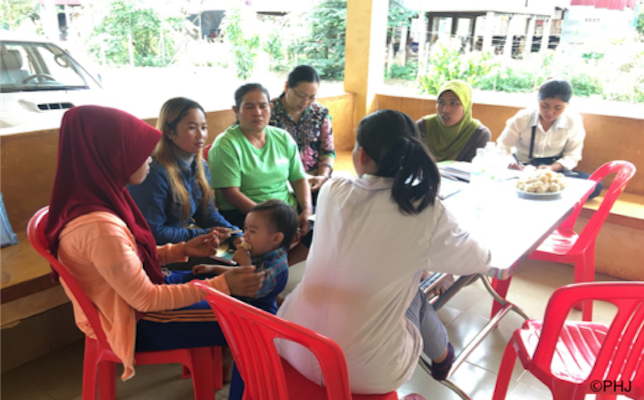 Solar lanterns are a true help for the activities of volunteers supporting the health of mother and child in the village and we hope that they will continue to save as many lives as possible.