[Voice] Philippines: Solar Lanterns, Light of Hope for Local Residents and Teachers
2019.01.07 Voices
We've received reports from two organizations in the Philippines who received solar lanterns between 2015 and 2017. How are solar lanterns impacting the lives of these people? We asked them about the changes they've seen in their lives following the donations.
"Solar lanterns have brought the community closer"
The Davao Medical School Foundation-Institute of Primary Health Care, founded in 1978, continues its activities mainly in the Davao Region of Mindanao Island based on the thinking that resolve medical and health issues in remote regions, first we need to resolve poverty and social issues.
The greatest change seen among the solar lantern recipients is in how there is more conversation between neighbors in the evening and how people have started congregating at the community center to talk. This has helped strengthen local ties and people have started talking more about how they can work to resolve the issues at hand.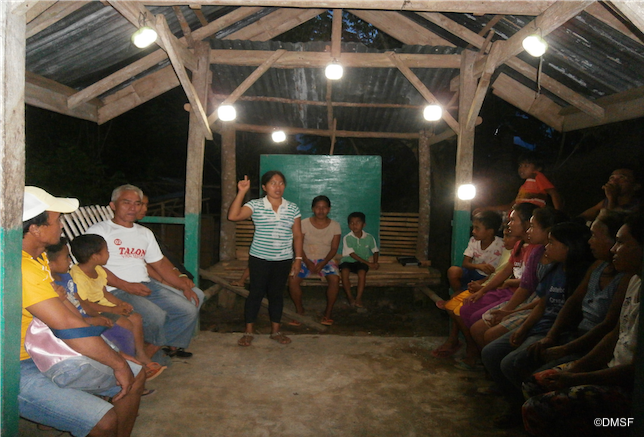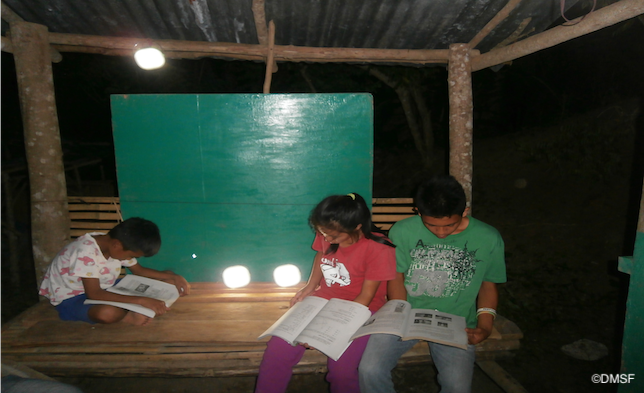 Academic skills improving among children in poor communities
The Conrado and Ladislawa Alcantara Foundation, which supports education in the Philippines, is particularly committed to the Sarangani Province of Mindanao Island, a province with one of the highest rates of poverty in the Philippines. Students and teachers at a recipient school in an off-grid area could not work or study once darkness came after sunset.
The people's lives have changed dramatically since starting to use solar lanterns. Now they have enough light to work at night and the teachers can finish preparing for their next day's class. Additionally, classrooms set up with solar lanterns after school allow the students to review their day's work and have helped them all improve their grades. This has boosted the teachers' motivation to teach and provided students access to high quality education even in an area without electricity.
The teachers agree, "Working in the dark was a struggle until solar lanterns came. Thank you, Panasonic."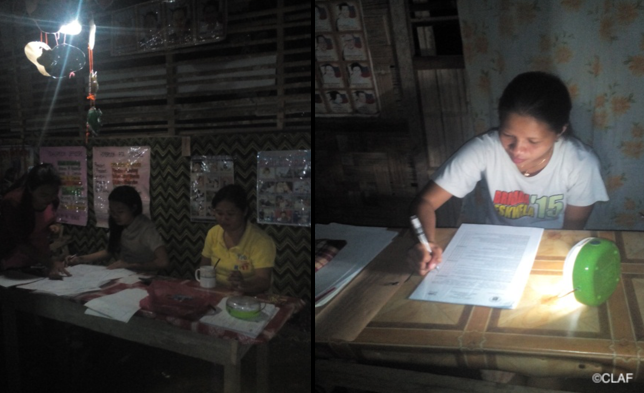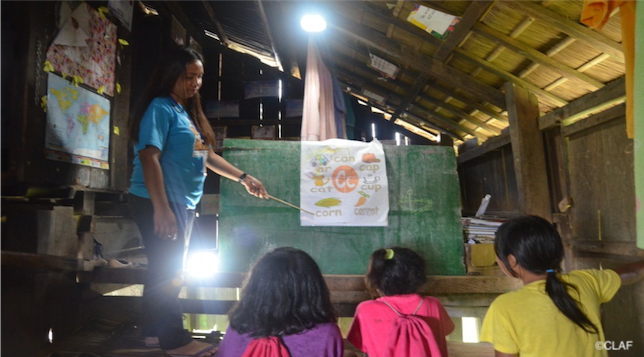 Solving poverty issues in the Philippines, one step at a time
In the Philippines, there is a major gap between the rich and the poor in terms of economic conditions and living standards. Children cannot receive education due to poverty and thus fall into a negative cycle that makes it difficult to escape from poverty. In terms of electricity, the more remote the areas these poor people live in, the less access there is to electricity and to adequate education and health services.
There is no doubt that light brings change to communities.
We truly hope that the light of solar lanterns will bring more positive changes for these people struggling in the face of poverty.