[Voice] Cambodia: Solar lanterns help keep poor children in school
2019.05.29 Voices
We received reports from World Assistance for Cambodia and Japan Relief for Cambodia, an organization that has donated solar lanterns on four occasions between 2014 and 2017.
This is Miho Sakurai from World Assistance for Cambodia and Japan Relief for Cambodia. We are dedicated to supporting children's education in rural areas of Cambodia where support from local governments is sparse. So far we have built 580 elementary schools, middle schools, and high schools in those areas. The donated solar lanterns were distributed to orphanages, as well as to the teachers, students, and families of the schools that we built.
<Previous Article>
[Voice] Solar Lanterns on the Educational Front: WAfC/JRfC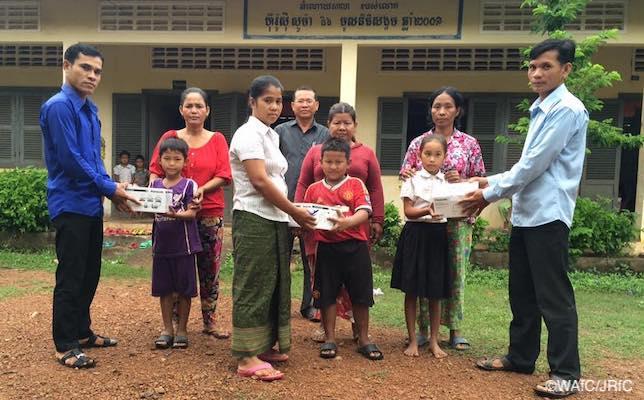 Solar lanterns help orphanages, schools, and families
At orphanages, solar lanterns are used to light up rooms at night. In the morning, the children take the solar panels outside before going to school so that they can be charged during school hours and then used for studying and other activities at night.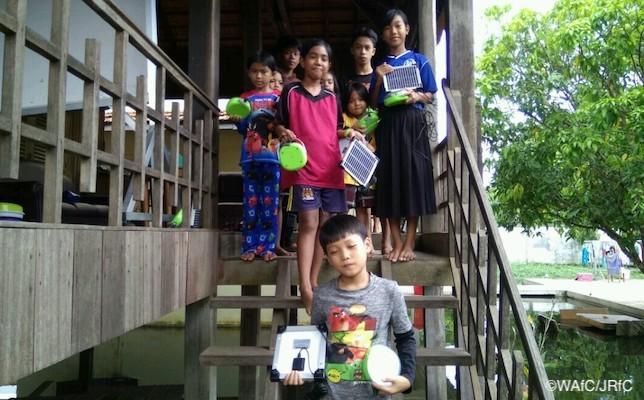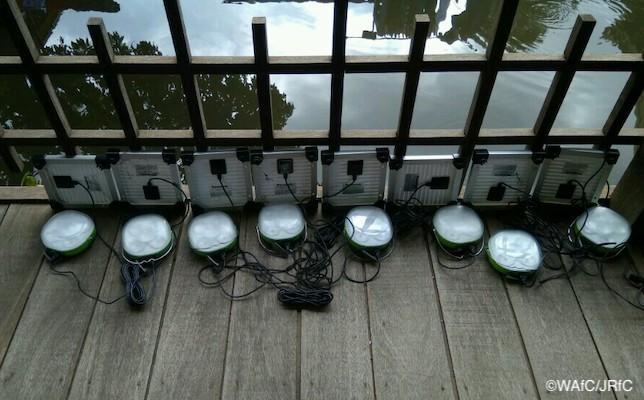 Before donating solar lanterns to schools, we discuss with the school principals how they should be distributed. At one school, the lanterns were distributed to students who come to school every day and whose parents work away from home, do not own a home or land, are sick, or are facing other difficulties in life. Many students from poor households end up unable to come to school as they must help their parents with work, so the solar lanterns play an important role in encouraging these students to come to school every day.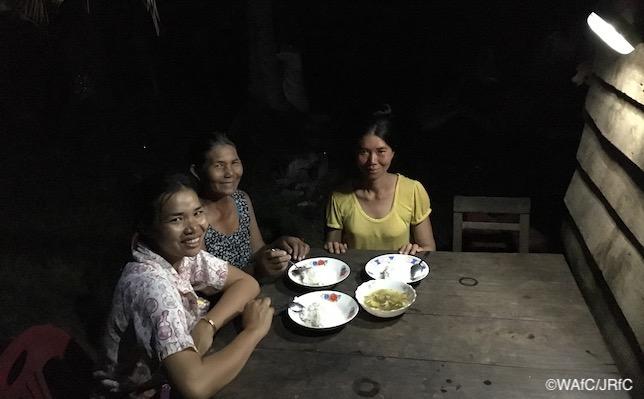 Money from saved electricity costs helps pay for children's tuition
Electricity costs are a considerable burden on households that have limited cash income, so it seems many households were getting by with no lighting at night. We've received comments from recipient households like this: "We can now use a light that is safe," "We've been able to cut down on electricity bills since starting to use the solar lanterns at night," and "Even a single solar lantern gives us enough light during meals." Some families said that they have been able to use the saved electricity costs for other expenses, such as children's school supplies and additional classes.
The solar lanterns are also being used to charge mobile phones. At night, many people seem to use the light on their mobile phones. There have also been cases of villagers who could not previously own a mobile phone due to the expensive charging costs, but can now own one thanks to solar lanterns, and have found new jobs as a result.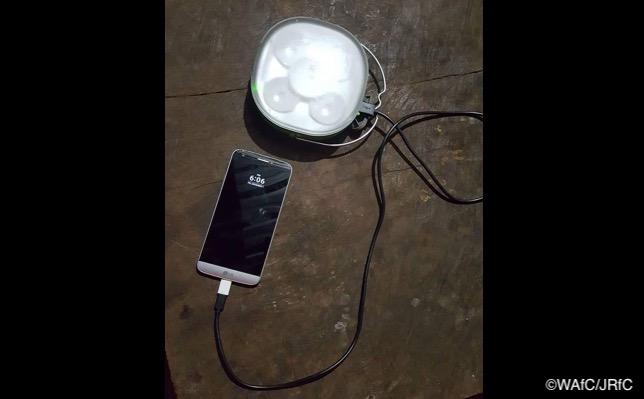 These examples show that solar lanterns are a beacon of hope for the villagers and are leading them steadily toward a better life. We hope to continue witnessing the positive changes in these villagers' lives.