[Voice] Philippines: Lights Providing Support on the Frontlines of Education and Health Care
2019.07.18 Voices
We've received a report from the Philippine Red Cross to whom solar lanterns were donated with the cooperation of the Japanese Red Cross Society in 2017 through the "Cafeteria Point," the Panasonic's employee welfare program.
Hello, this is Norwina D. ECLARINAL of the Philippine Red Cross.
Electrification rates across the nation are on the rise in the Philippines, but in some rural areas, mountain regions, and small islands, access to electricity is unstable or non-existent. In this report, I'd like to introduce you how solar lanterns are being used in Aurora and Nueva Vizcaya Province in Luzon Island located in the northern part, and in Cebu Province, the central part of the Philippines where many such regions exist.
Safety and security at night
Solar lanterns are being used at elementary schools, health clinics in Aurora, Nueva Vizcaya and Cebu Province and they make it easier to walk through roads at night.
In Cebu Province, police officers and local officials take the solar lanterns with them when patrolling the villages at night. During a typhoon, the solar lanterns are set up in evacuation shelters and used for cooking, patrolling at night, and charging mobile phones.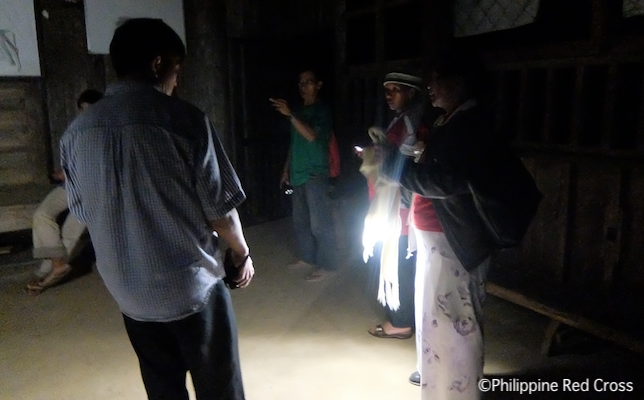 Used not only as a light but also as a charger
At an elementary school in Aurora Province, a principal uses a laptop computer to create class plans and reports for the teachers, but the work was used to be interrupted whenever there was a blackout. Now, with the light of solar lanterns, the work can be continued even in a blackout, not to mention that laptops can also be charged using the solar lanterns.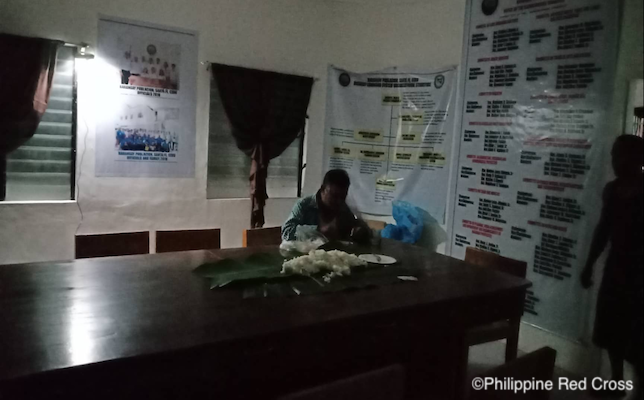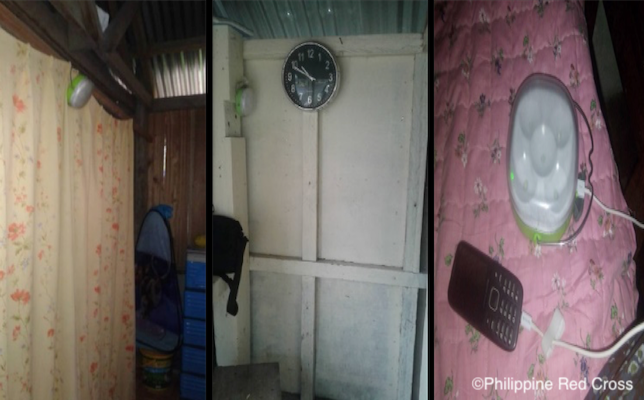 A must-have during childbirth and emergency care
Solar lanterns also help out immensely in medical uses. A midwife in Aurora Province told us, "The electricity is still unstable with many blackouts, so having the light of solar lanterns when assisting births and caring for emergency patients is truly a life saver."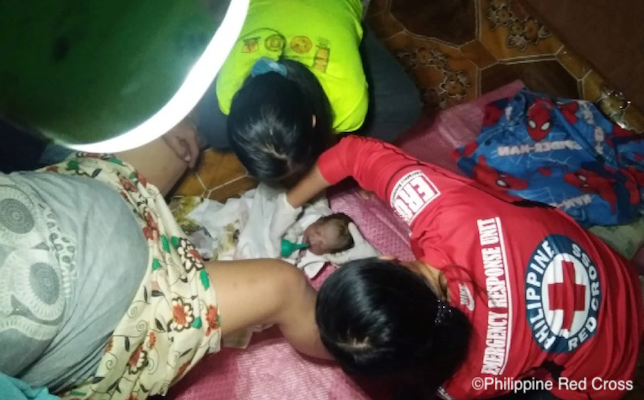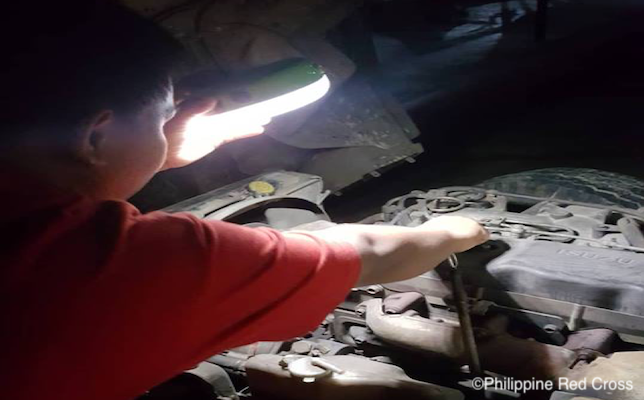 The villagers in the regions were genuinely grateful for the solar lanterns donation. We can't wait to see how solar lanterns will change people's lives going forward. Thank you so much!