The power of energy opens the way to the future.POWER!
Today, 1.1 billion people are living in off-grid areas.
They are facing serious problems in terms of education, healthcare, economy,
and safety simply because they have no reliable supply of electricity.

Toward the creation of an inclusive society,
which enables everyone be active and share the joys of life.
Based on the Management Philosophy to contribute to the
development of society through its business operations,
Panasonic makes efforts to eliminate poverty in three areas,
human resources development, opportunity creation,
and mutual understanding through its corporate citizenship activities.

In line with the Sustainable Development Goals (SDGs) adopted by the United Nations,
Panasonic supports the creation of a sustainable society where each and
every individual can lead an independent life.
Donations of solar
lanterns contribute to SDGs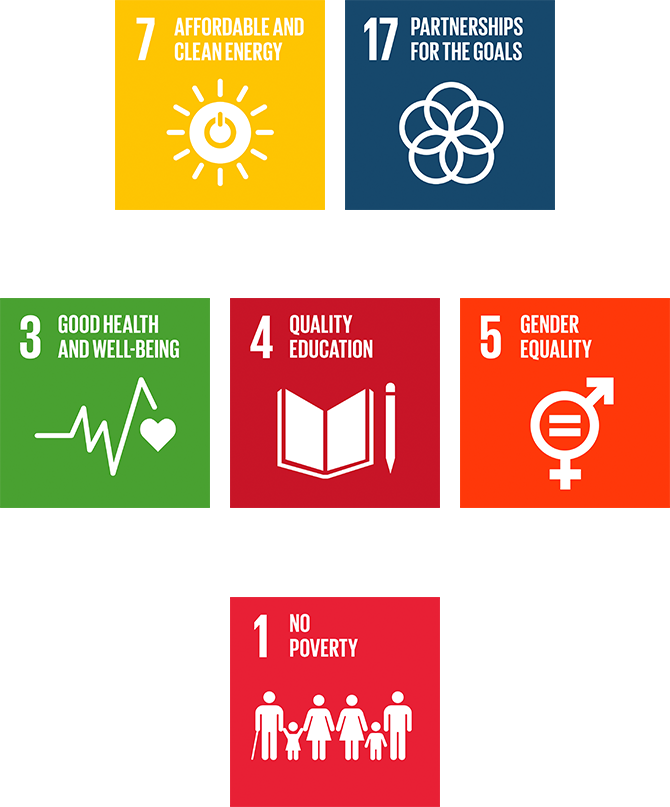 Official SNS