Compact Solar Lights Become a Part of Daily Life in Northeast Indian Village
2013.10.01 Field Report
We went to see beneficiary community in West Bengal, India. When we visited a family in the evening, a compact solar light was being used as lighting by the father as he produced lucky charms to sell to make a living.

Hello, this is Hal, project coordinator for India.
I was just assigned to the CSR & Citizenship Group in October 2012. The 100 Thousand Solar Lanterns Project is the first project for me to coordinate.
With the wish that the lanterns genuinely help to improve the lives of the local people, I visited over 20 households in India this July based on my principle, "See and think for yourself."
Power conditions in the rural areas of West Bengal
In India, we donated 5,000 compact solar lights to families living below the poverty line*1 in cooperation with four partner organizations in March 2013.
Almost 30% of the population lives below the poverty line in India. In rural areas, most families live on their own crops while working for a landlord to earn a small wage, or by working away from home in large cities.
The first place I visited was Bansberia village, located a few hours by car southwest from Kolkata, the capital of West Bengal.
In most rural areas, power lines run along main roads, but electricity is not constantly available throughout the day: Only for around two or three hours, if at all.
Inner areas of villages are often not connected to the power grid, and so the villagers sometimes hook up their own cables to the main lines along the road without permission from the utility. Prohibited by law, such theft of electricity is becoming a significant social problem and invites the risk of electric shock in the rainy season.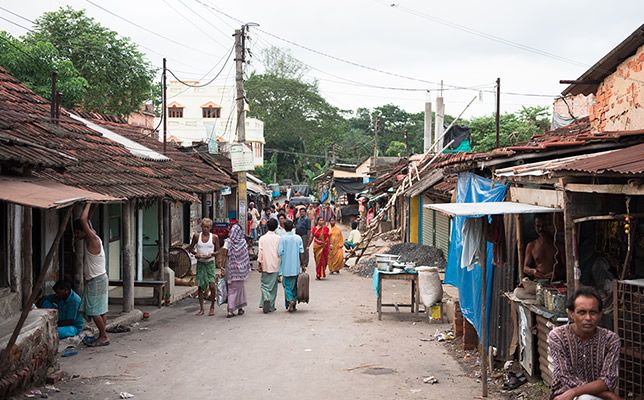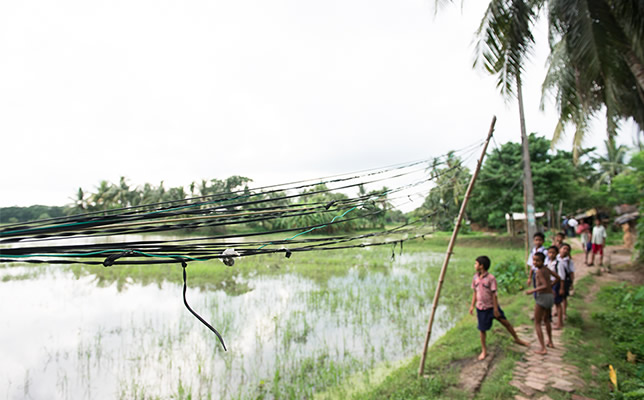 Coordinating with the social enterprise Sahaj
Our partner in this region is a social enterprise*2 called Sahaj.
Sahaj operates community centers where villagers can use computers, fax machines and printers at a reasonable price. These are similar to a net café, but rather than for amusement, the villagers visit the centers to search for farming-related information and jobs, and to prepare the necessary documents for job hunting.
One of the reasons we selected Sahaj as our partner was their large network of communication centers: Their project area encompasses 28,000 locations in West Bengal and five other states, meaning it has established one communication center for every village.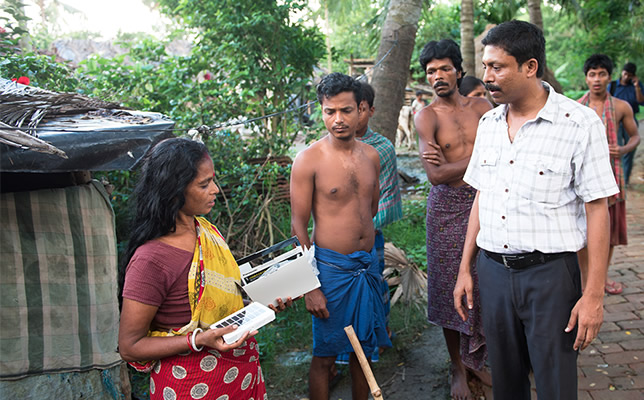 Visiting a family who make lucky charms
"Is this a bridge? Are we really going to cross it?!"
The narrow bridge led to an island inhabited by two households. Although being a large family of eight, it is only the father who has a cash income. He makes a living by producing up to 100 lucky charms a month and selling them at 10 rupees each (about 0.17 US dollars) at the neighborhood market.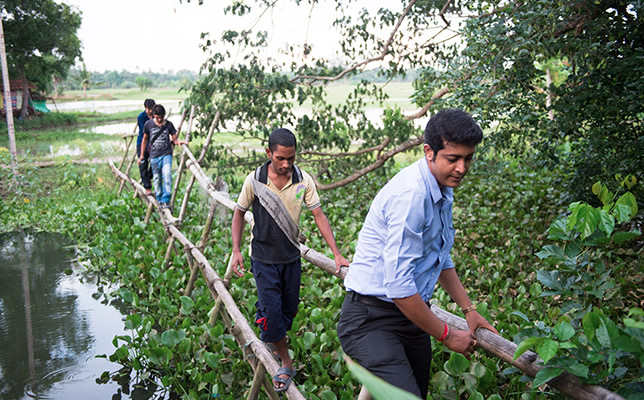 The father starts work in the cool of the evening, and used to work by the light of a small electric torch placed nearby.
"The compact solar light is brighter than my torch and illuminates my hands well, so I can work fast," he said. He went on to explain that he can work later because he doesn't have to worry about the batteries.
Since the toilet is outside, the compact solar light is also helpful in lighting the way at night.
A light is necessary because there are poisonous snakes in the area and there are no streetlights, which means it becomes pitch black at night.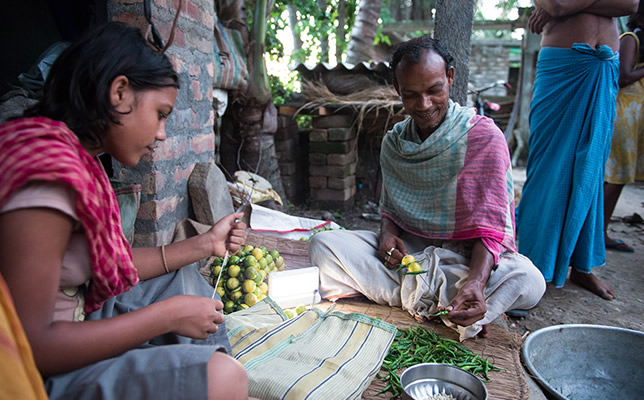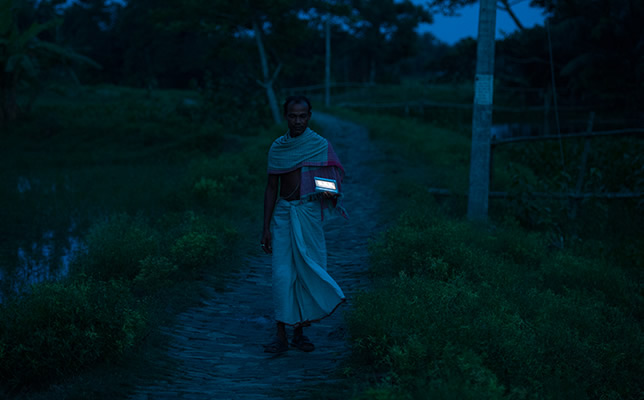 It has been about one month since the distribution of the compact solar lights began in West Bengal, and it will be some time until they are fully put to use. I hope to continue to watch how each family uses the solar lanterns from now on.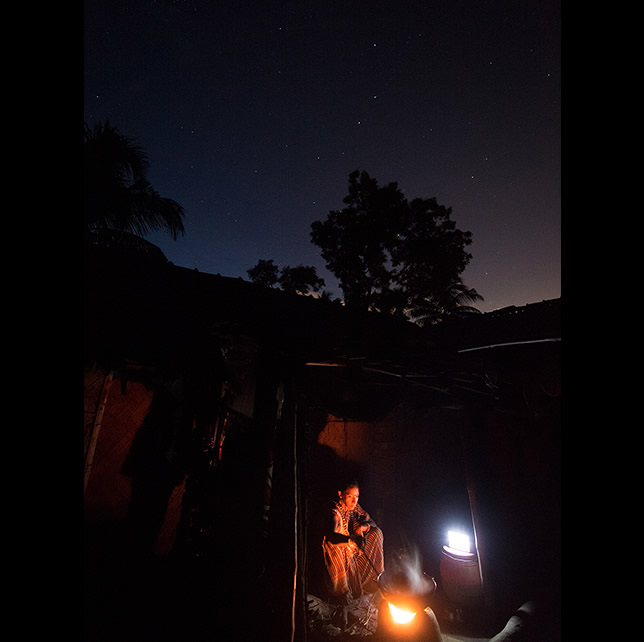 Although each state's standard differs, people living on less than 28.65 rupees in the urban areas and less than 22 rupees in rural areas are defined as such. 29.8% of Indians live below the poverty line.
Refer to:
http://www.theindianeconomy.com/216004/29-8-of-total-population-below-poverty-line
An entity that engages in profit-making business with the primary aim of resolving social issues