[Voice] NGO SHARE: Working for Healthcare in Cambodia
2014.09.30 Voices
Here is news from one of our lantern recipients in Cambodia, Services for the Health in Asian & African Regions (SHARE), regarding the use of solar lanterns in the field.
Dear Friends at Panasonic,
Hello, this is Rie Ozaki, SHARE Cambodia's project manager. The donated solar lanterns have been distributed to 17 health centers in the Svay Antor Operational District in Prey Veng province and are being used to provide health and medical services to local residents.
Solar lanterns give light during night-time examinations at health centers
One of the recipients, Mebon Health Center, is located about 45 minutes by car from central Svay Antor. With this area only recently being electrified, voltage is still unstable and power outages are frequent. Vaccines for inoculations and other medical supplies must still be stored in a propane refrigerator.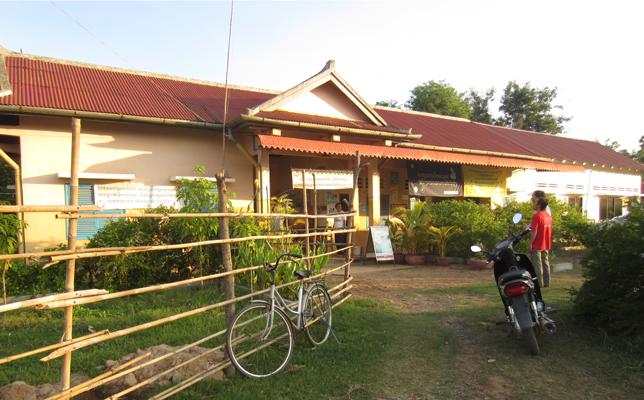 Thanks to the solar lanterns, we are now able to handle childbirth procedures and medical examinations at night without worry. We were also happy to hear from the health center chief that now, staff can also use their evening hours more efficiently by taking care of other tasks, like writing reports.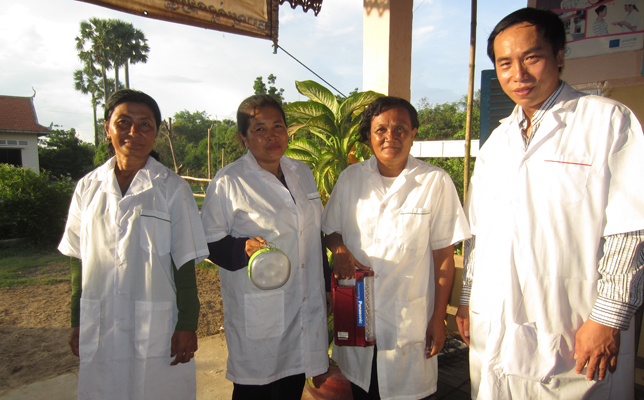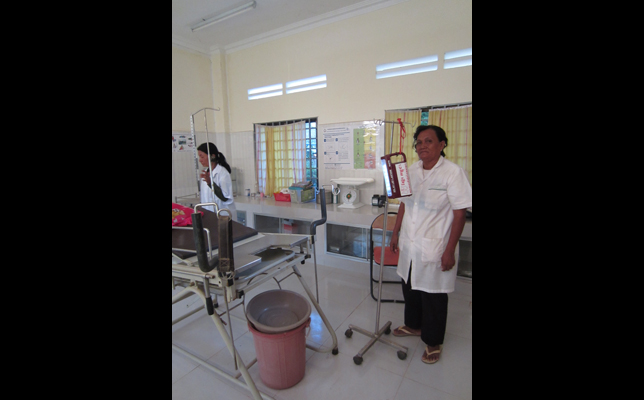 Providing reliable medical services by making roads safe at night and charging cell phones
Solar lanterns are also playing a part in securing the safety of health volunteers. The health volunteer's role is to act as a bridge between the patient and health centers. Two health volunteers are designated to each village, where they attend to patients and provide support in other medical services.
Here is a comment from a health volunteer who works in a rural village about one hour by foot from the Mebon Health Center: "When taking patients to the health center at night, I was always afraid of being bitten by a snake or dog or getting stuck in mud, since there were no outdoor lights and roads were dark. However, the solar lanterns are very bright and I can escort patients without worry. It is really great."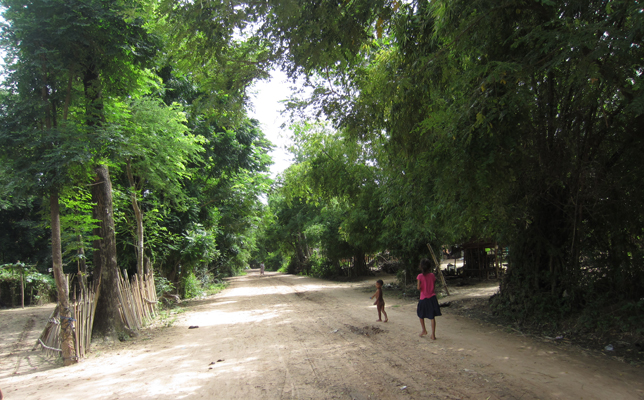 Solar lanterns are also used to charge cell phones, since there is no electrical grid in the villages where health volunteers live.
Cell phones are one of the most vital means of communication between villages and health centers, when a woman goes into labor or there's an emergency patient. It was a hassle connecting a cell phone to a battery for charging, but this has dramatically improved with the introduction of the solar lanterns. Communication was also cut off frequently when batteries died, but now, residents and staff can stay in better contact any time of day or night, and this helps strengthen collaboration.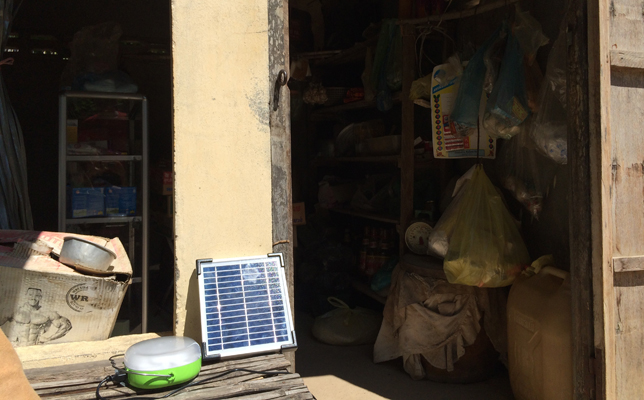 These examples show how solar lanterns are playing a major role by day and by night in supporting teamwork between the community and health centers. We will continue using the solar lanterns effectively to provide reliable medical services to the people.