[Voice] World Vision India & World Health Partners
2014.12.01 Voices
In March 2014, we donated a total of 4,000 solar lanterns to six recipient organizations in India. World Vision India and World Health Partners sent us reports on how they have been used since then.
World Vision India: Studying by light raises grades to second in class!
This is Lilly Rose, manager of solar lantern donations at World Vision India. World Vision is an international Christian NGO active in about 100 countries worldwide supporting development, emergency humanitarian relief, and (citizen and government) advocacy. Here in India, we focus particularly on women and children, and are serving 24 million children India-wide.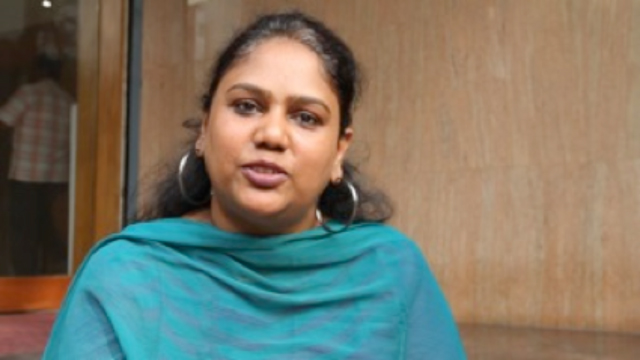 The solar lanterns are being donated to 39 villages, with a priority given to low-income households that have children but no access to electricity. Prior to the donation, we had various concerns. How would we transport the solar lanterns to each village? Would we be able to deliver them to the people who truly needed them? But in the end, everything worked out smoothly, without problems.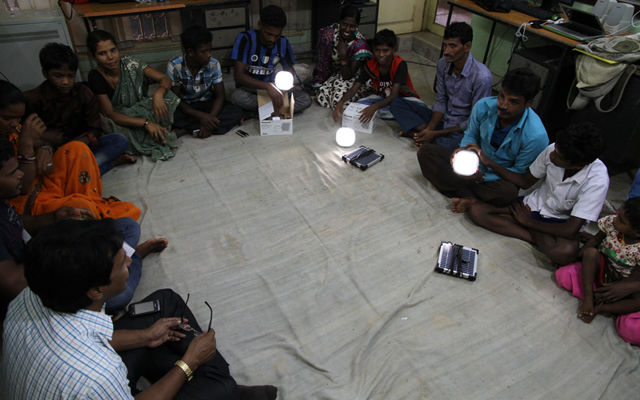 From donated households, we often receive uplifting reports like, "Our house used to be dark at night, but now I can study even at night." One boy told us happily, "I can study at night by the light of the solar lantern now. I have risen to second in my class and was able to go on to the seventh grade."
We've also received comments like this about what it was like before: "Cooking in the dark was difficult since I couldn't see what I was putting into the pot. Now, I can see what I am doing thanks to the solar lantern, and this has made housework so much easier." Some families have increased their cash income now that they can work at home at night. Replacing kerosene lamps with solar lanterns has also benefitted people both in terms of health and saving money.
In our cause, cooperation from individuals is important; but cooperation from corporations is just as critical, and we are truly thankful to Panasonic.
WHP: Hope of light delivered to people in poor villages
This is Prachi Shukla, Country Director of India for NPO World Health Partners (WHP), an organization that provides remote medical services in rural areas.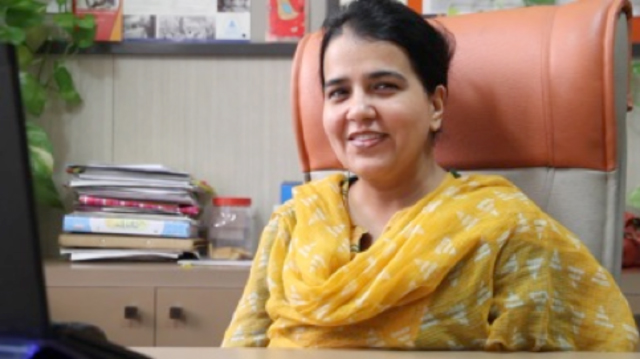 WHP sets up health centers in villages for people who cannot travel far to hospitals or those unable to pay examination fees. The health centers provide medical interviews at low rates by connecting patients with doctors in urban regions via the Internet. When donating solar lanterns, we first identify villagers who are in particular need and ask them to provide their names and contact information at the village health center, before presenting them with the solar lantern.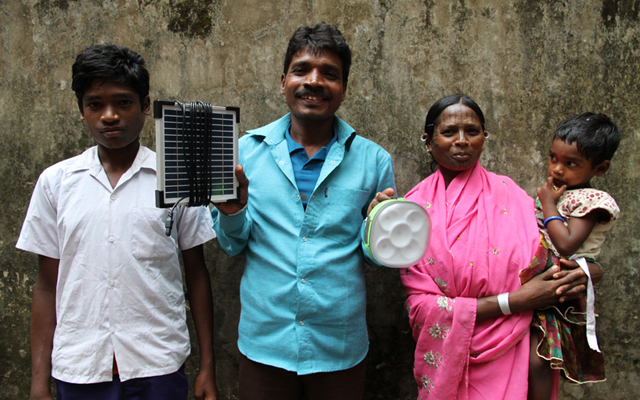 It is rare for large global corporations like Panasonic to focus on supporting poor people in rural villages. I think it is wonderful how the project is promoted through close communication between partners working for the same cause, instead of simply ending contact after donating the solar lanterns. I hope this relationship continues into the future and we can bring even more light and hope to poor villages.