[Voice] Solar Lanterns Help Reduce School Dropout Rates: UNDP Kenya
2015.12.28 Voices
Solar lanterns are being distributed to hospitals, clinics, and schools through the United Nations Development Programme (UNDP) in Kenya. It is hoped that the lantern donations will help prevent children from dropping out of primary schools.
Greetings to our friends at Panasonic. The donated solar lanterns have been distributed to nine schools and five clinics in Samburu County and ten schools and one clinic in Isiolo County of northern Kenya. We have launched a joint project with Kenya's Ministry of Energy and Petroleum and distributed the lanterns together with the local Ewaso Ng'iro North Development Authority (ENNDA).
Many children unable to stay in school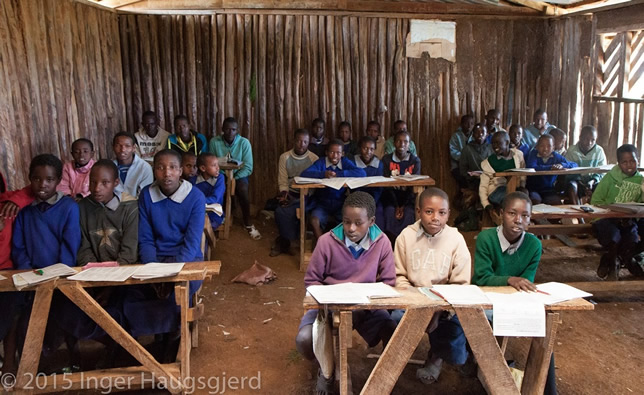 Free primary school education was introduced to Kenya in 2003. Despite this, many children drop out of school. According to research by a policy think tank, 1.3 million children joined school in 2003, but only 875,300 made it to the eighth grade, meaning that only one in three had been able to stay until the final grade of primary school.
The high dropout rate is due to various reasons, such as having to help out at home or care for ill family members, parents being unaware of the importance of education and forbidding the children from going to school, or inability to pay for facility fees and school supplies. Many of the dropouts are from poor families in rural areas, so attending school and continuing to learn are critical for them to escape from poverty. Given the difficulties for children to resume education after dropping out, schools are taking various measures to curb the number of dropouts. To that end, we recently launched a new initiative using solar lanterns.
Solar lanterns to use at home and charge at school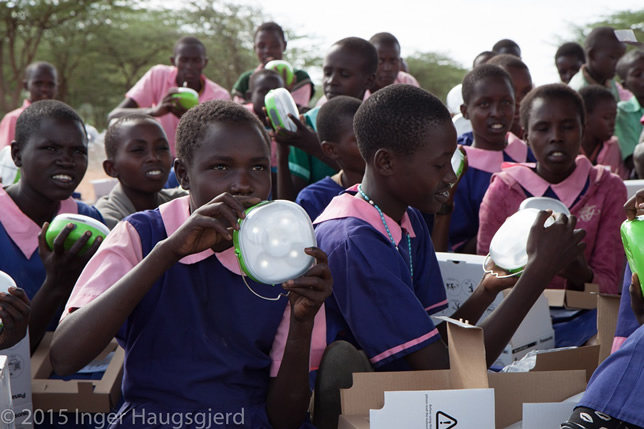 After considering the most effective ways of using solar lanterns, the best idea was to set up a charging panel at school. Every day, the children take home only the light and use it for studying at night. They then bring the lantern back for charging the next time they come to school. The aim is to decrease the number of students dropping out by creating a situation in which they must come to school to charge their lanterns.
This is a cyclical system in which solar lanterns are lent to students from the fourth grade up, returned after graduation from primary school, and then lent out to other students. Since most of the schools attended by students after primary school graduation are boarding schools with electricity, they can continue studying even if they return the lanterns upon graduation.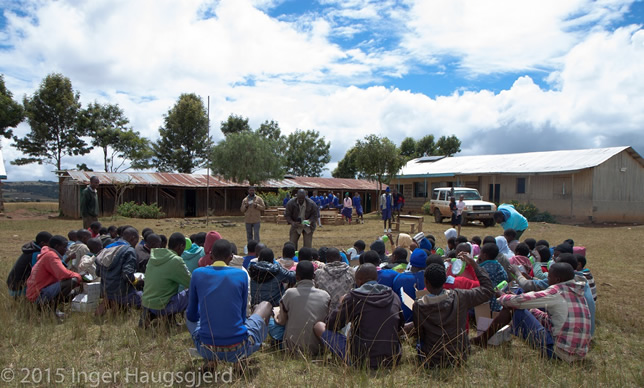 From the schools' perspective, the solar lanterns were an ideal form of support. School principals say this type of support is most appreciated for students struggling in poverty and living in a harsh environment. Many of the students live in traditionally built homes and used kerosene lamps, which posed risk of fire. Now, students and their families are happy to say the solar lanterns are safe and this is such a great relief.
We are truly grateful to everyone at Panasonic who, through solar lanterns, are helping improve medical care and supporting children's learning in Kenya. We'd like to keep monitoring the progress of recipients and to think of even better ways of using the solar lanterns.