[Voice] Solar Lanterns Bringing Bright Changes to Philippine Village
2016.12.08 Voices
We've received a report from the Health and Dev't for All Foundation, which is working to tackle health, poverty, and education issues in indigenous communities in Capas, in the Province of Tarlac on Luzon Island in the Philippines. The solar lanterns are making big changes in the off-grid community.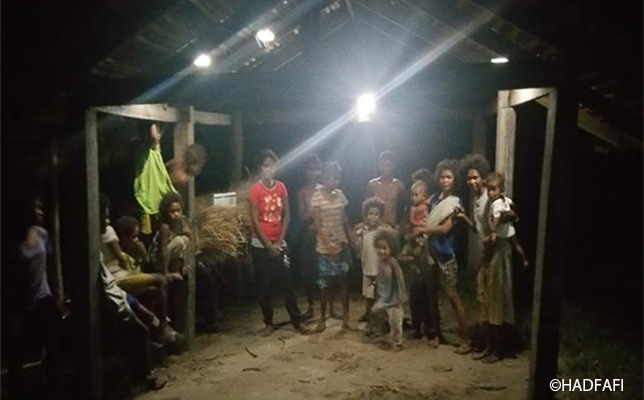 Small community of 136 was in complete darkness at night
Hello, this is Brenda B. Furagganan of the Health and Dev't for All Foundation. When distributing the solar lanterns, we chose Sitio Bulacan, a small village that is home to 136 people in 45 households, situated in Capas of the Province of Tarlac. This village does not have electricity or a hospital. The villagers earn an income by collecting nuts and caring for livestock, but some of them go to work in neighboring urban areas if that is not enough.
Having no schools in the village means that the children must walk to a barangay (village) four kilometers away to learn. Without street lamps, it turns pitch-black outside once the sun sets, making it difficult for children to return home from school after sundown, and difficult for villagers to go to the communal toilets and water source after dark.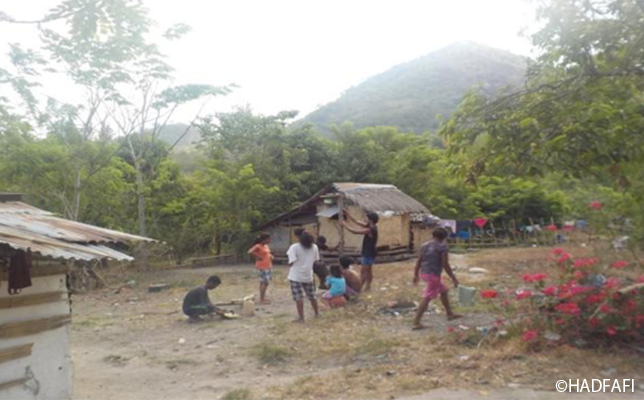 Better health, better finances
The solar lanterns were distributed to households that were struggling with such health issues. They are also being used at the water source, communal toilets, and goats' grazing areas and are bringing about wonderful changes not only in the area of health but also the local economy, education, and safety.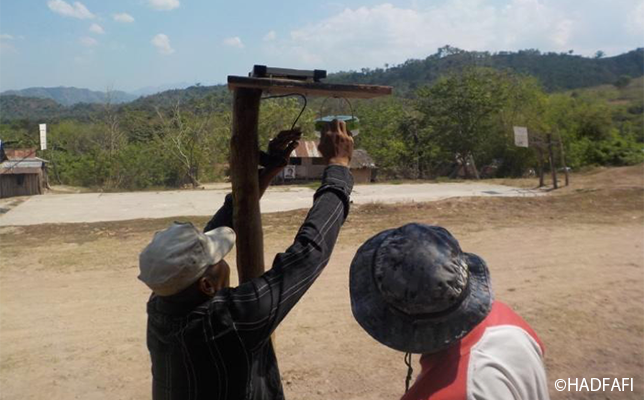 "Families have stopped coughing now that they don't have to inhale the smoke of kerosene lamps," says Erlinda Espinosa, a health volunteer working in the village. Approximately half of the households who started using solar lanterns reported that they saw a reduction in coughing, allergies caused by smoke, lung issues, eye inflammations, and breathing difficulties.
Money that was being spent for kerosene lamp fuel and candles can now be saved. Additionally, thanks to the solar lanterns' charging function, charging costs for mobile phones can now be spent to improve the quality of life, such as on food and education.
Interviews with four families with school-aged children revealed that they are giving their children first priority in use of the solar lanterns. As solar lanterns are bright and have no fire or health risk, the children now study one hour longer than before. Schoolteachers also reported that children have improved academically since they started using solar lanterns.
When children's academic performance is enhanced, they can move onto higher education like college, improving their chances of finding better employment and a brighter future. This will lead to a better quality of life and community development, which is beneficial not only for the individual but also for the family and community.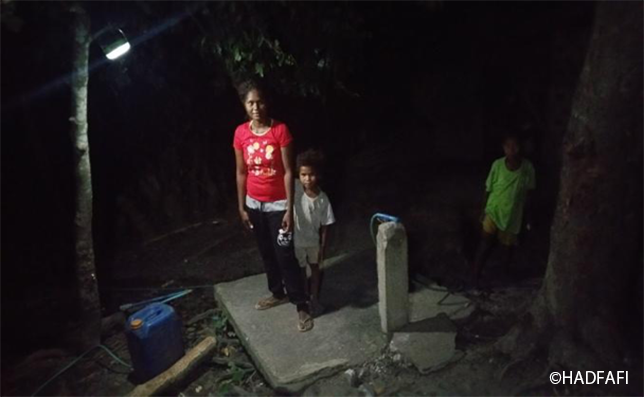 The solar lanterns have brought significant changes to the lives of people in Sitio Bulacan. We have no doubt that they will continue to support the economic independence of the local people and the children's studies, and contribute tremendously to the development of the community. Thank you so much!