[Voice] Vietnam: Supporting the Lives and Studies of Women and Children
2017.02.22 Voices
We've received a report from World Vision Vietnam, which supports community-based development for children and adults who have limited access to education and occupational training. According to the International Energy Agency, Vietnam enjoys an electrification rate of 96%, which is higher than its neighboring countries, but 3.5 million people still live without electricity in mountainous regions. It is here in these off-grid villages that solar lanterns are playing a major role.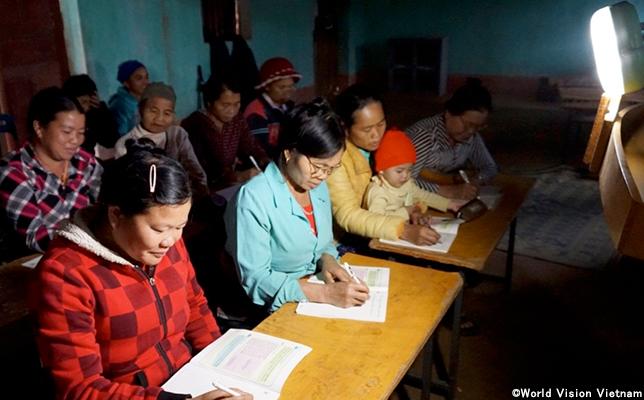 Solar lanterns also help out on rainy days
Hello, this is Than Thi Ha, Operations Director of World Vision Vietnam.
The people of Nhu Thanh District are amazed by the performance of the solar lanterns donated by Panasonic. Many products sold on the market can only be used for two to three hours even after a full charge and break in a matter of months. In comparison, Panasonic solar lanterns can be used for months without breaking and can last eight to ten hours straight, proving to be a truly remarkable product for its users.
The people of Phuong Nghi commune hold regular meetings to discuss child rearing and the safety of their children. The availability of light by solar lanterns has helped invigorate discussions. Children who use solar lanterns at home can now do their homework and study even on gloomy and rainy days. Fifth-grader Bui Hien Trang was pleased to report:
"Thanks to the solar lantern, lots of friends come to my house to study and play together. I've never been happier."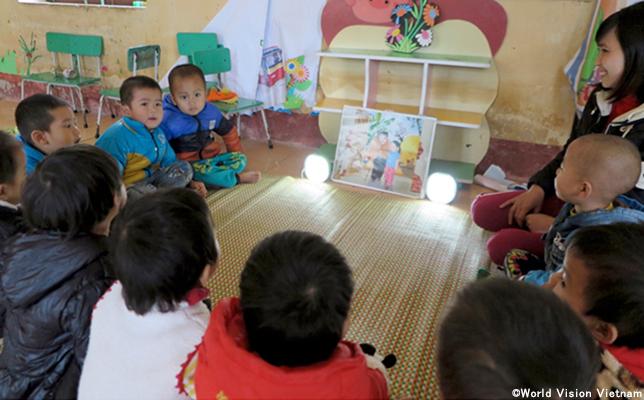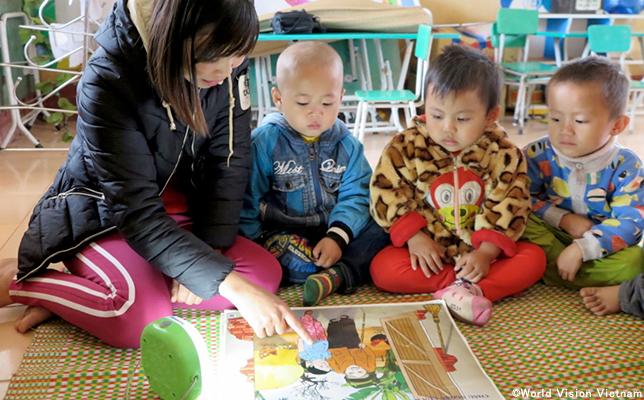 Solar lanterns being used at women's evening meetings and study sessions
In Quan Son District, solar lanterns are being used particularly for those activities that support women and children. Dep, a leader of a women's group told us that, "During the day, entire families are out working, which means that some meetings must be held at night. At times like these, we are so grateful for the convenience of solar lanterns."
A system that lends out solar lanterns to private homes has enabled many children to study under the light. Going forward, we will establish a system that will enable their use during natural disasters and emergency situations.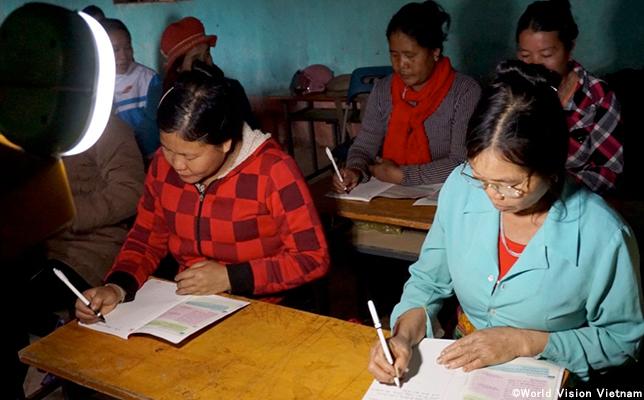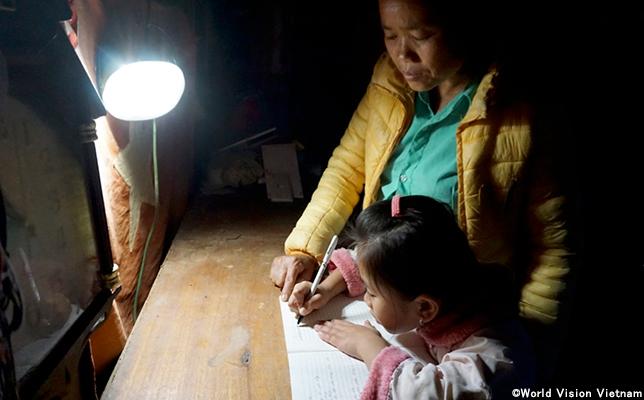 Panasonic's solar lanterns provide stable support for the lives of recipient villagers in the evening hours. We look forward to continuing to work with Panasonic in enlivening the lives of people in areas without electricity. Thank you so much.