[Voice] The Philippines: Lights turn grade schoolers into better readers
2017.03.31 Voices
A report has arrived from Synergeia Foundation, an organization that supports children's education in the Philippines. Today, the solar lanterns are being used to improve children's reading skills at elementary schools in areas without electricity.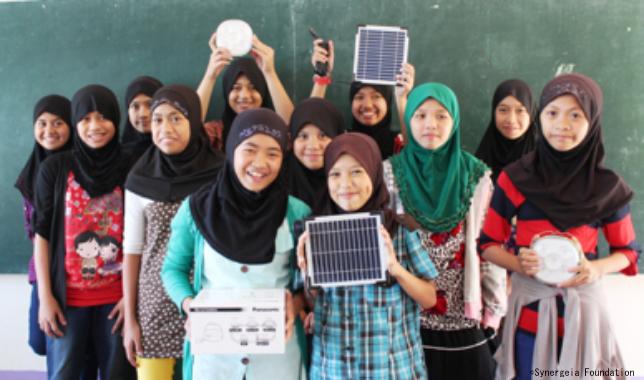 After-school classes foster children's reading skills
Hello, friends at Panasonic. I am Florendo L. Guevara from Synergeia Foundation. Our foundation works together with the local government and the whole community to support children's education. We are particularly devoted to children living in the Autonomous Region in Muslim Mindanao (ARMM.) Elementary school children in this area lag far behind in education and their weak reading skills are an issue that needs to be addressed.
The solar lanterns received from Panasonic in 2015 were delivered to the municipalities of Balindong and Piagapo in the province of Lanao del Sur in this autonomous region. Distributed mainly to community learning centers and elementary schools, the lanterns are now used during after-school remedial reading programs for students who have difficulty reading.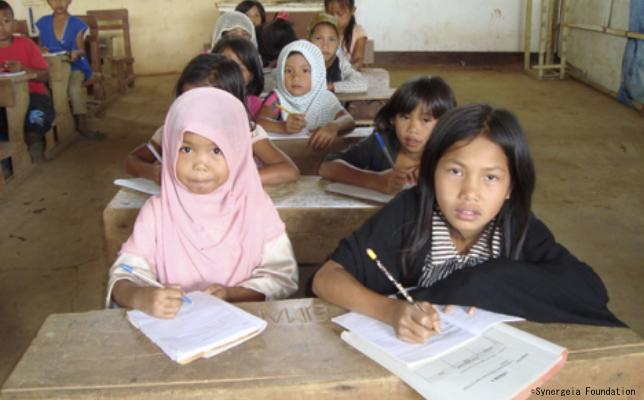 Solar lanterns maximized during summer courses
According to a survey conducted in July 2016 by the Philippine Informal Reading Inventory (PIRI), of the 2,188 elementary school students in the two recipient municipalities, only 20% were able to read on their own while 36% could read with help from others, 40% had difficulty reading, and 4% could not read at all. One of the reasons for this inability to improve reading skills was the poor classroom environment, including the unavailability of adequate light in schools.
In that context, recipient schools were selected from the 39 public elementary schools and 28 in Balindong and Piagapo, respectively, through a screening process conducted with the local school boards of the two municipalities, based on the PIRI research results and whether or not they had access to electricity.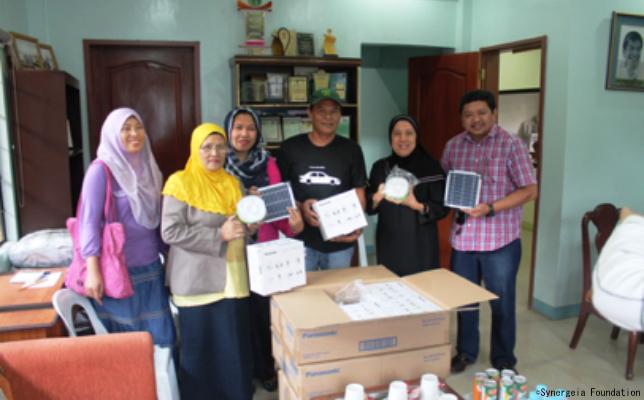 Each school uses the solar lanterns during summer courses geared toward improving reading skills for students from grade one thru six. Approximately 1,000 students attended the summer course, with good results.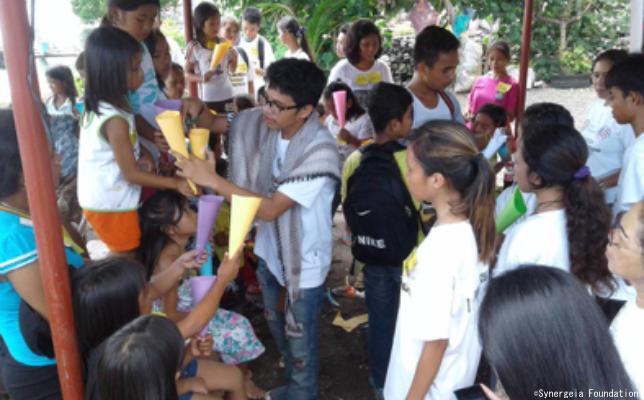 To get more kids reading on their own
Results have been outstanding since solar lanterns were introduced to classrooms and learning centers. The number of illiterate children started dropping in a matter of months and we have seen a rise in independent readers. Going forward, using the PIRI survey results as our starting point, we plan to work together with the local school boards to conduct periodic surveys on how reading skills have improved in schools using solar lanterns.
Better reading skills among kids translate to better academic skills in the region. Solar lanterns have quickly become an essential item in the children's learning environment.
Sukran, Panasonic!
(Thank you, Panasonic!)