Our First Donations in South Africa, Swaziland, and Lesotho
2017.04.14 Field Report
We have realized more steps toward our goals for 2018, the final year of this project, with our first solar lantern donations in the Republic of South Africa, the Kingdom of Swaziland, and the Kingdom of Lesotho.
Hello, this is Noriko Tanaka of the CSR & Citizenship Department.
On March 22, 2017, Panasonic donated solar lanterns to organizations working in the countries of South Africa, Swaziland, and Lesotho. We visited Johannesburg in South Africa to attend the donation ceremony.
Urban areas are growing as global cities, while development leaves rural areas behind
What comes to mind when you hear of South Africa? The city of Johannesburg that we recently visited boasts the largest economy in the country and is one of the fastest-developing regions in Africa today. Meanwhile, there is a major gap when it comes to rural areas, where infrastructure development is still very much behind, with more than eight million people living without electricity even today.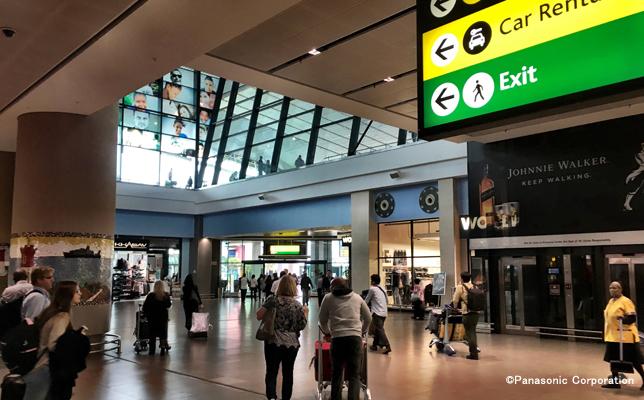 South Africa, with its history of abolishing apartheid and establishing a democratic government, is often regarded as a symbol of resolving and reconciling racial conflict through dialogue. The venue of the recent donation ceremony, the Nelson Mandela Centre of Memory, was established to promote the work of Nelson Mandela, the legendary leader of the Anti-Apartheid Movement.
The two other recipient countries, Swaziland and Lesotho, are kingdoms located inside South Africa. According to the World Energy Outlook 2016, published by the International Energy Association, the electrification rate is 65% in Swaziland and 17% in Lesotho, indicating that the living conditions are still difficult in both countries.
Lantern donation marks three centennial anniversaries
Although Mandela passed away in 2013, the year 2018 marks one hundred years since his birth. Likewise, Japan's oldest foreign diplomatic mission in Africa, the Japanese Consulate in Cape Town, will welcome its hundredth anniversary the same year. Panasonic will also welcome its centennial that year. A recognition of these important and approaching milestones resulted in the recent donations. The solar lanterns are now being used in various ways, including children's education and women's community activities.
The donation ceremony was attended by South African government officials as well as Mr. Shigeyuki Hiroki, Ambassador of Japan to the Republic of South Africa.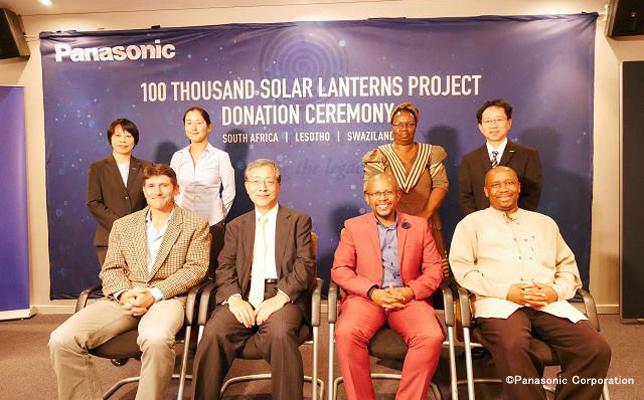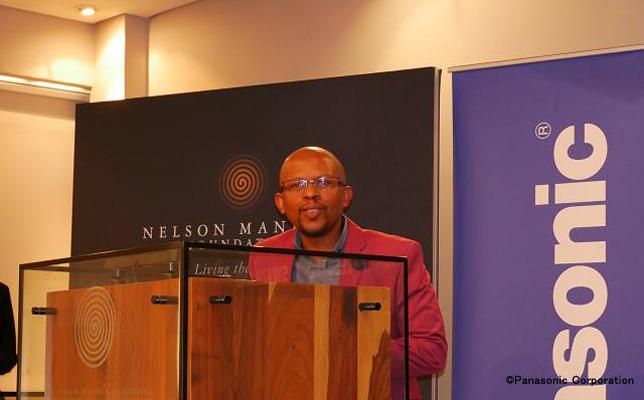 "The light of solar lanterns can protect children from smoke."
We visited a village located one hour by plane from Johannesburg and another two hours by car to see first-hand how people were living. The main roads had electricity, but the power lines did not reach houses just a short distance beyond that. Women tried to finish their housework while it is still light outside. When it got darker inside their homes, they used kerosene lamps and firewood as sources of light.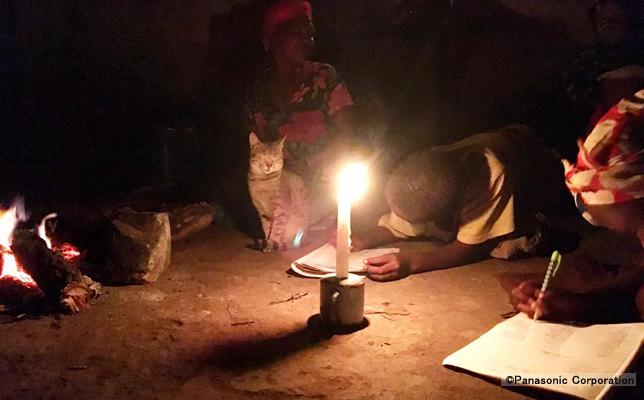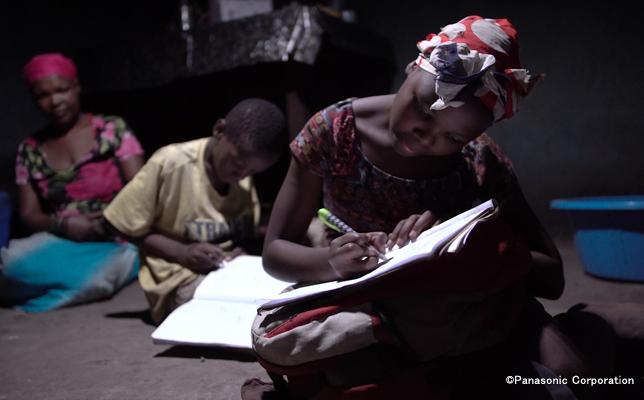 Panasonic has implemented initiatives including solar lantern donations to address social issues in areas without electricity in Africa. Going forward, we will continue making our contributions for the sustainable development of African countries.