[Voice] India: Lighting Up Education for Children to Escape Poverty
2017.04.28 Voices
In September 2015, we donated solar lanterns to World Vision India, an NGO that continues to provide educational support in northeastern India. The lanterns are now being used by children in a village recovering from floods and aiming to escape from poverty.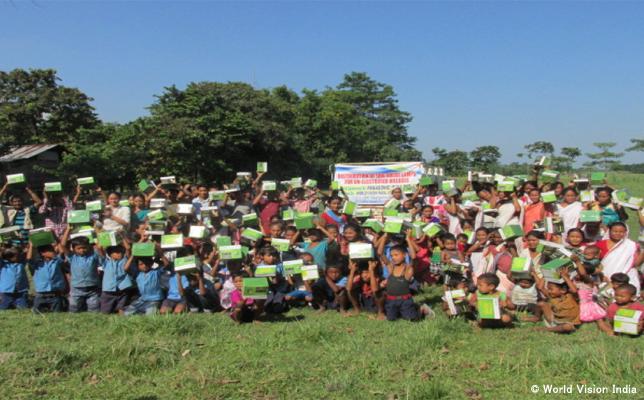 Chain of poverty triggered by disasters
Assam Province in northeastern India is known for its tea production. But did you know that it is also one of the rainiest regions in the world?
In the Dhemaji Area of Assam Province, rivers overflow every year due to snowmelt from the northern mountains, leading to damage including homes being washed away and infectious diseases running rampant. The people make their living mainly through the cultivation of rice and cash crops, animal rearing and fishing, but damage caused by the repeated floods makes life harder to live year to year.
World Vision India launched a program in 1996 to support development and education in this region. Today, the organization addresses various issues such as poverty, education, and health in an effort to improve the people's quality of life.
More children are studying at night thanks to solar lanterns
In this region so seriously damaged by floods, many households do not allow their children to go to school during the day, but instead have them help out around the house since life is so difficult. Also, having no electricity makes it impossible for them to study after dark. As a result, the literacy rate in this region is only 30%, significantly lower than the state average of 66%.
To help deal with these issues, solar lanterns were distributed to children in 41 villages in 220 regions of Assam Province so that they can study at night.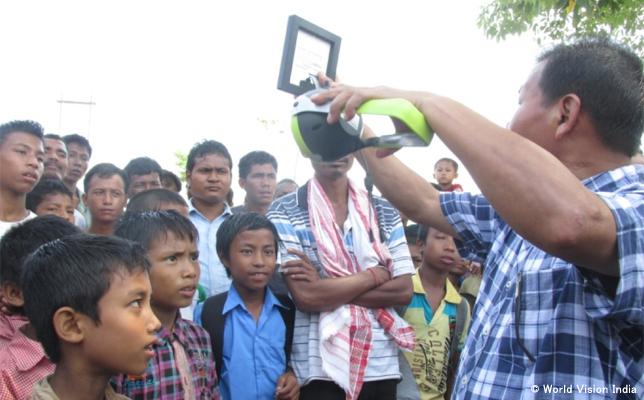 Gitanjali Pai says that she is very happy to see her daughter Momi Pait studying hard at home in the evening. Lily Taye, who uses the lantern with her siblings says, "Now I study for exams at night."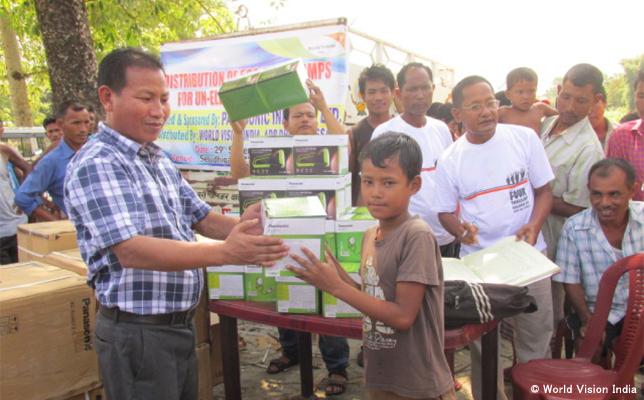 The donated solar lanterns have lit up the children's will to learn, and are also changing their parents' outlook on education.
Thank you for lighting up the hearts and minds of our people.