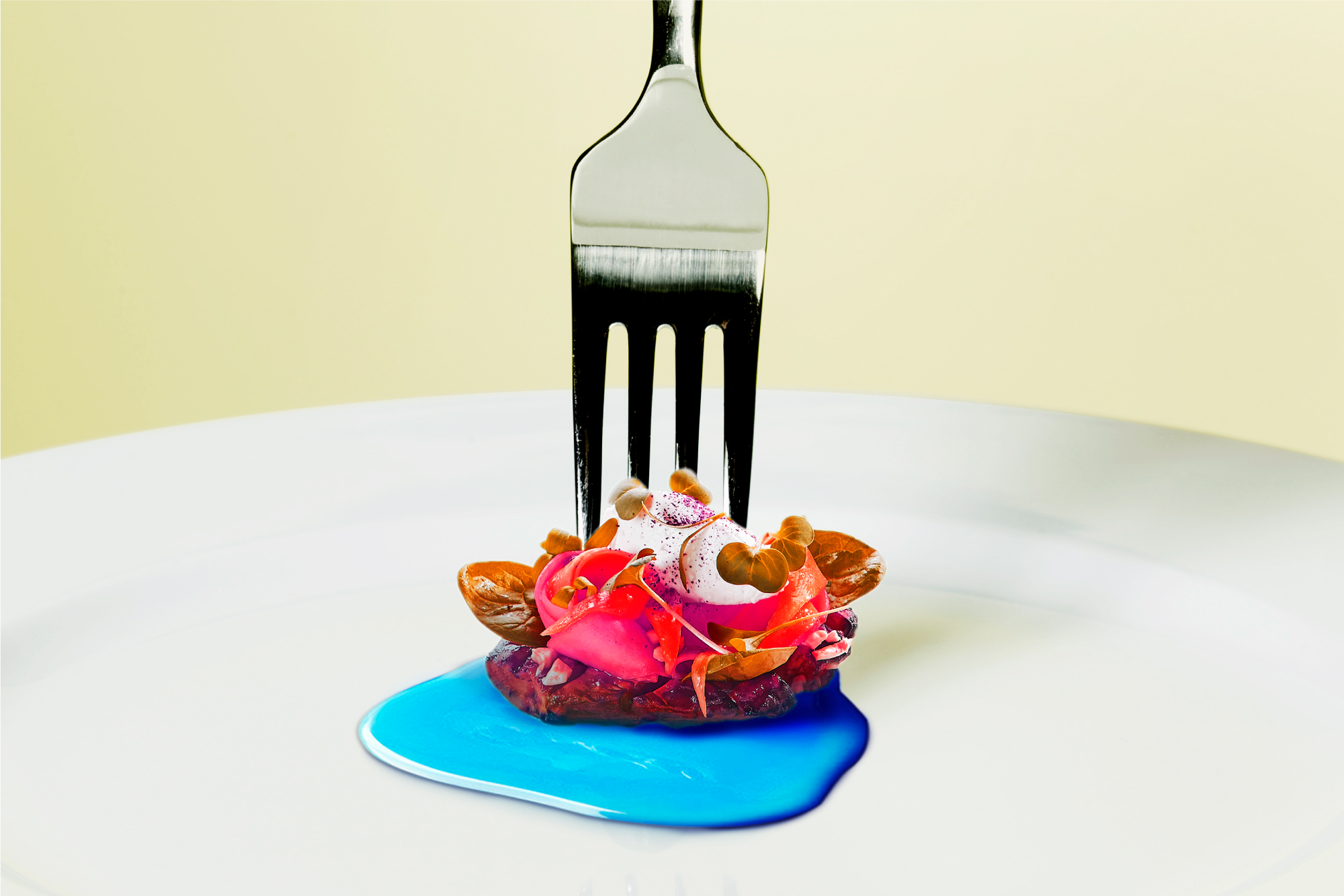 "New Delicious" Exhibition
Future Stories and Full-course Dinner that will Change Your Idea of "Deliciousness"
@UB1 Table
The 10000 Project (Yorozu Project) aims to visualize and share people's values that exist as many as the number of people, prompting them to become aware of their unknown selves.
Check 10000 PROJECT information here
With the theme of "becoming aware of the unknown self through 'deliciousness'," the Food-Tarians Assessment browser application has been released to provide an opportunity to explore the diverse ways for future "deliciousness" and the happiness beyond it. As a place to have a firsthand experience of the future of diversifying food, and to discover your future idea of "deliciousness," we held the :New Delicious" Exhibition: Future Stories and Full-course Dinner that will Change Your "Deliciousness." The event consisted of three sections: "New Delicious Stories," which displayed possible future stories, "New Delicious Food," where the participants had a possible future course meal, and "Your New Delicious," where the participants thought about and shared their own ideas of "deliciousness." The food was produced by two up-and-coming young chefs, Mr. Kan Morieda and Mr. Riku Yakushijin. Through these experiences, we prompted the participants to think about their own happiness that lies beyond the simple question, "What is deliciousness?"
New Delicious Stories
Exploring Narratives of a Possible Future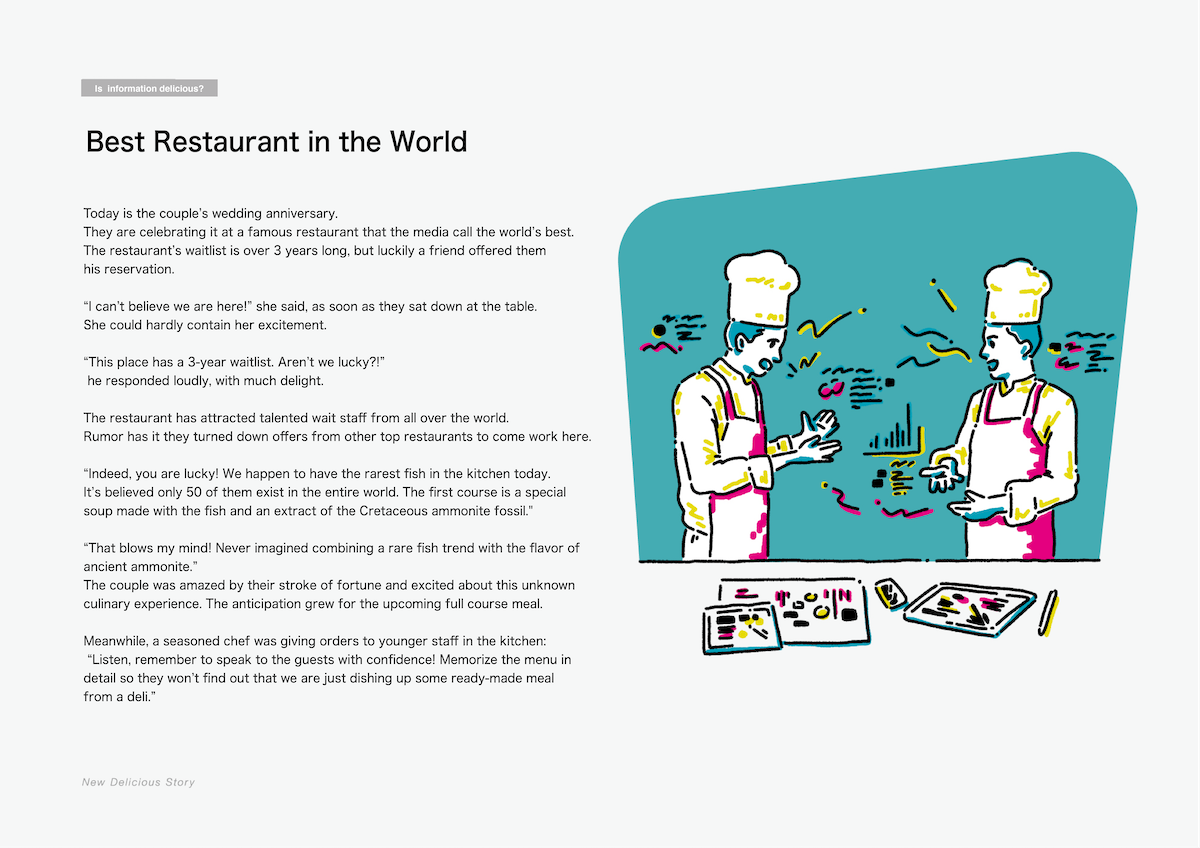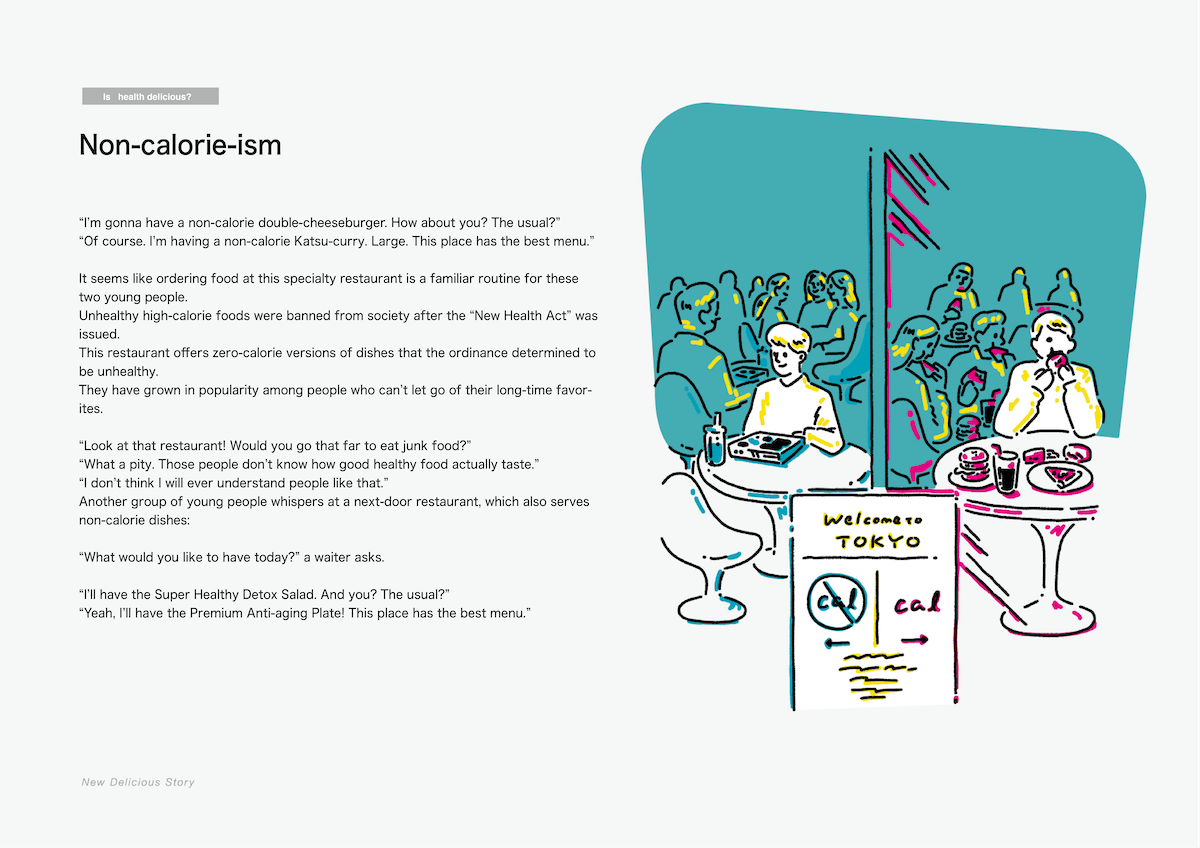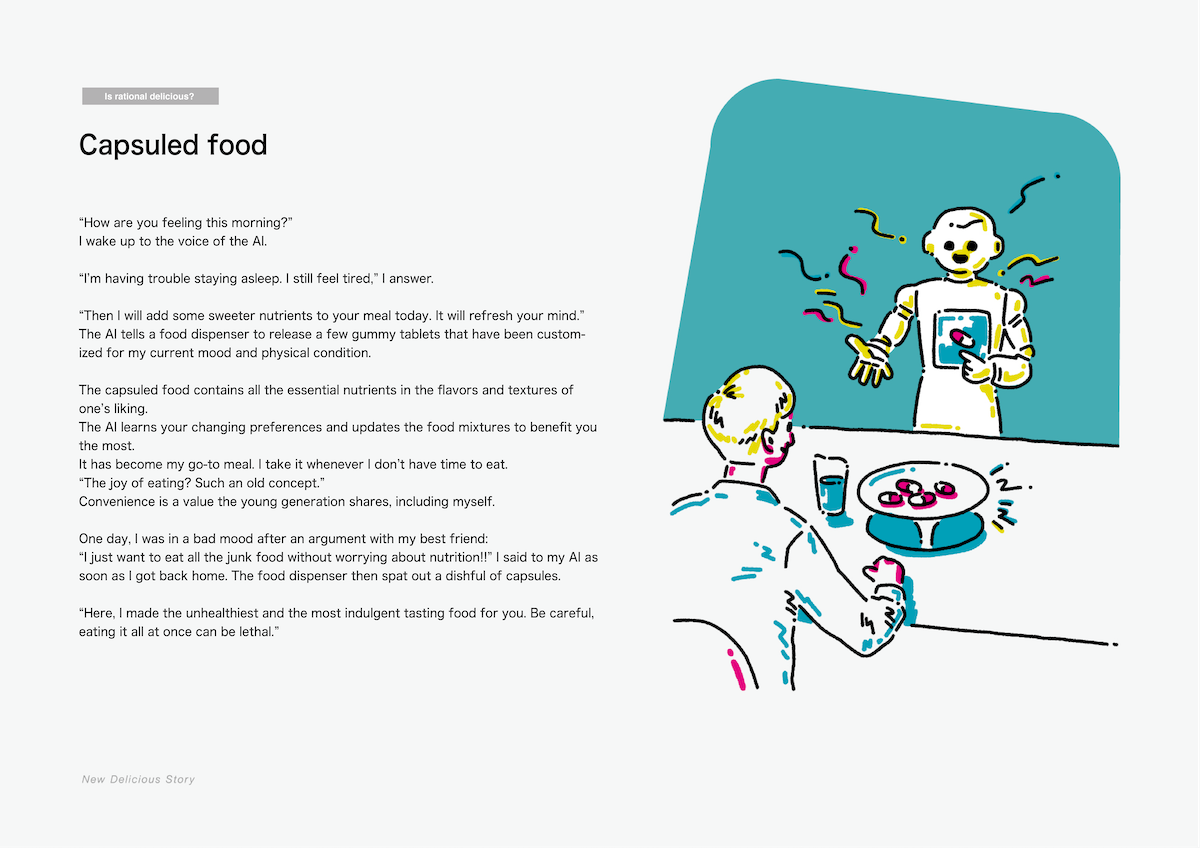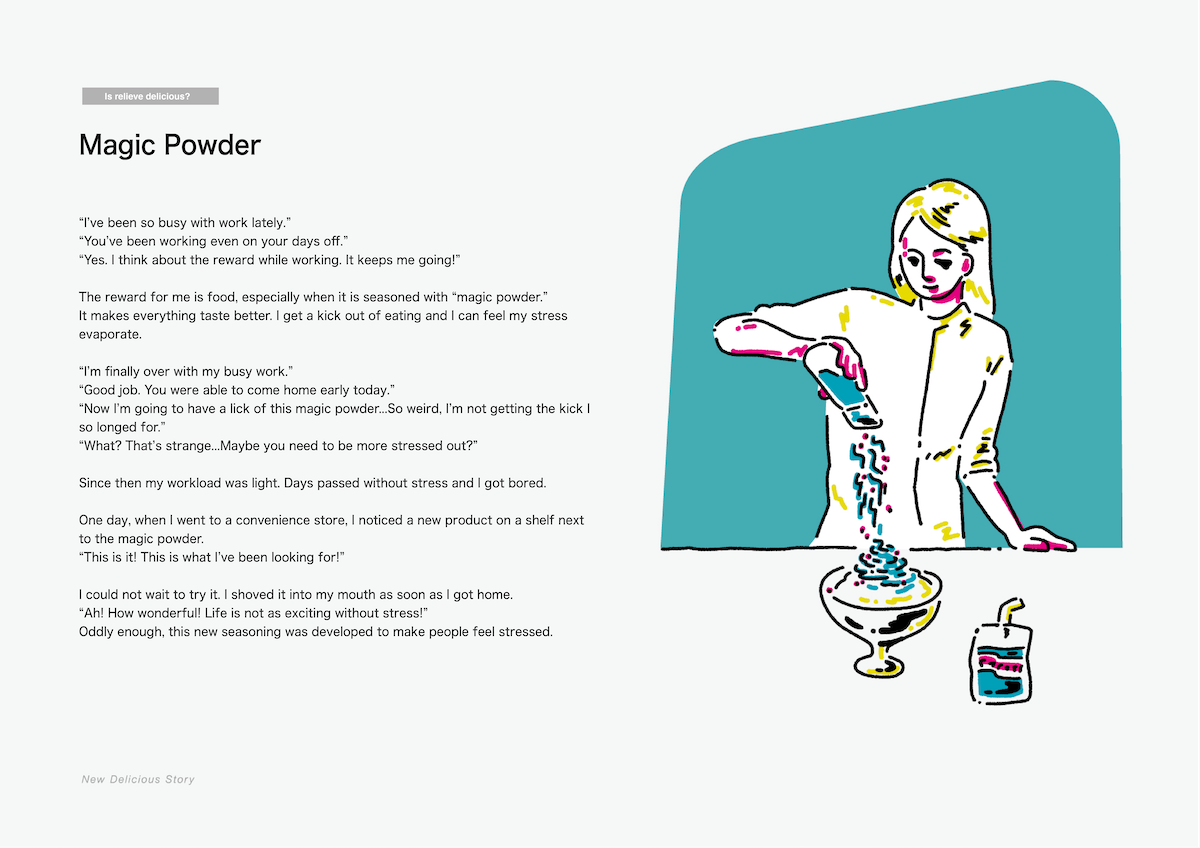 New Delicious Food
Relishing the Course Meal of a Possible Future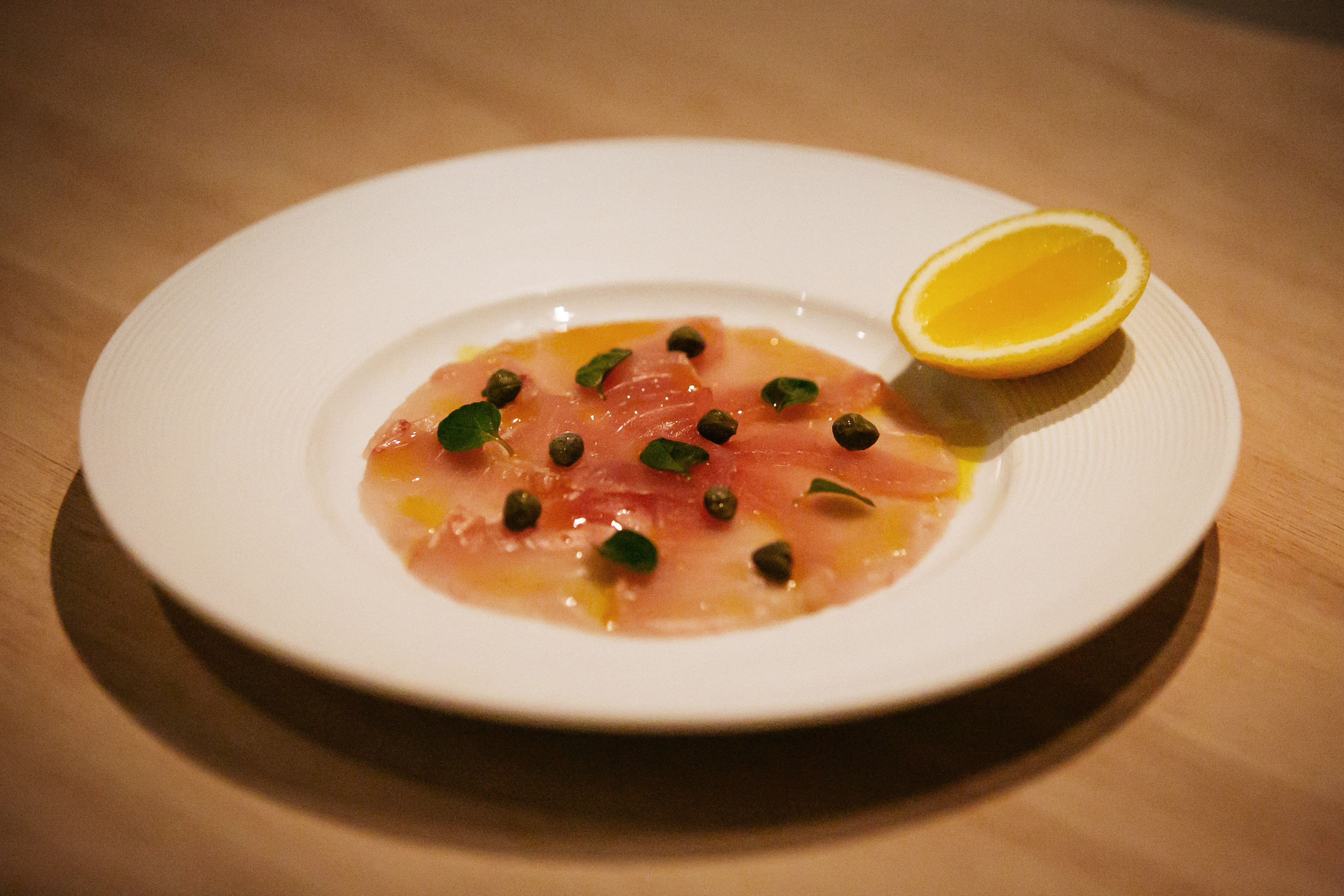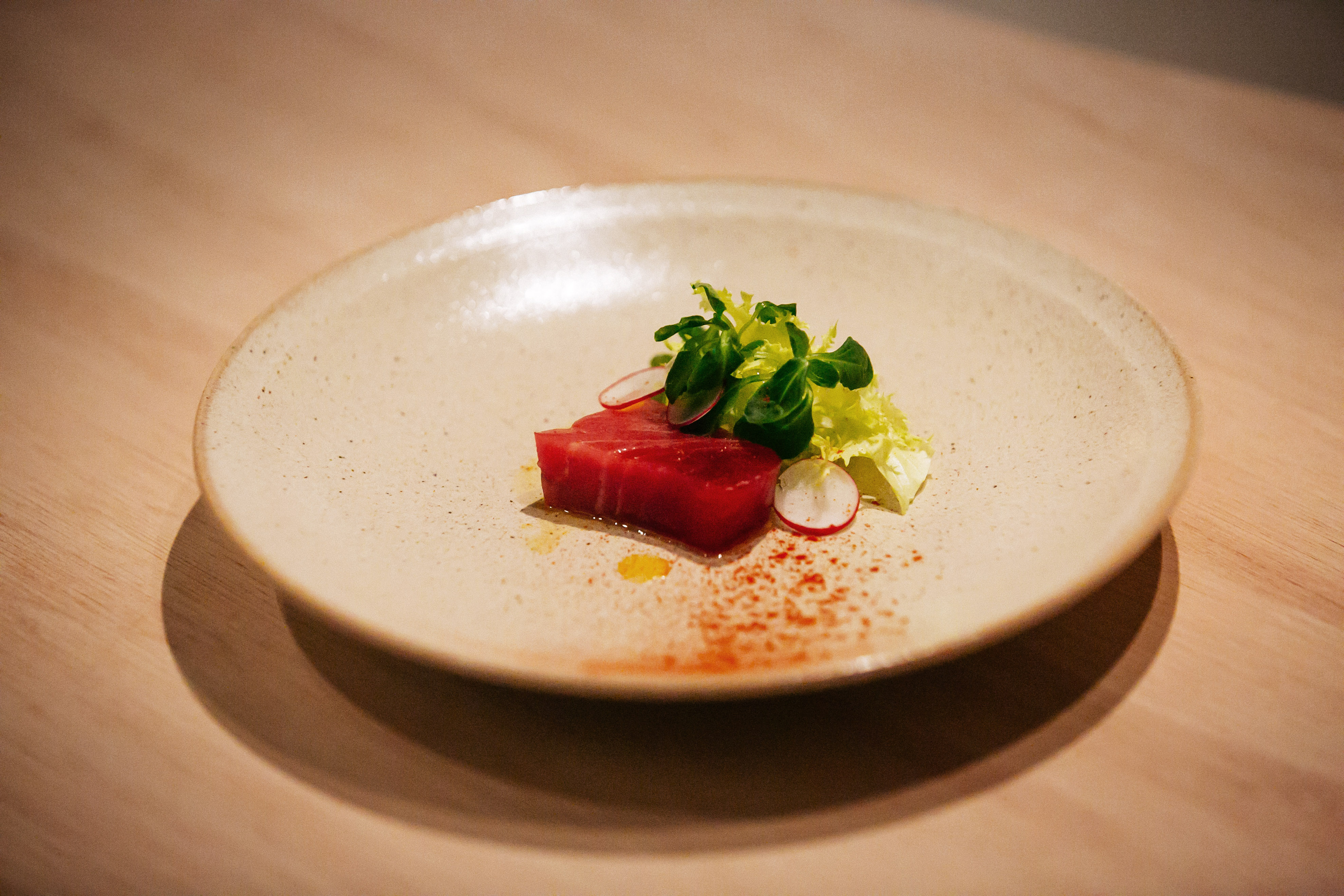 "Going-Behind-the-Scenes Carpaccio"
Please select one that you would like to eat. Which one would you like? Why did you choose that one? The carpaccio was made with high-quality bluefin tuna and albacore tuna. In fact, the albacore tuna was MSC certified tuna, caught by sustainable fishing methods. We asked if there was a change in their perception of deliciousness, before (when they made the choice) and after listening to the explanation. In the future, not only the preciousness of the ingredients, but also eco-friendliness might influence consumer satisfaction with food.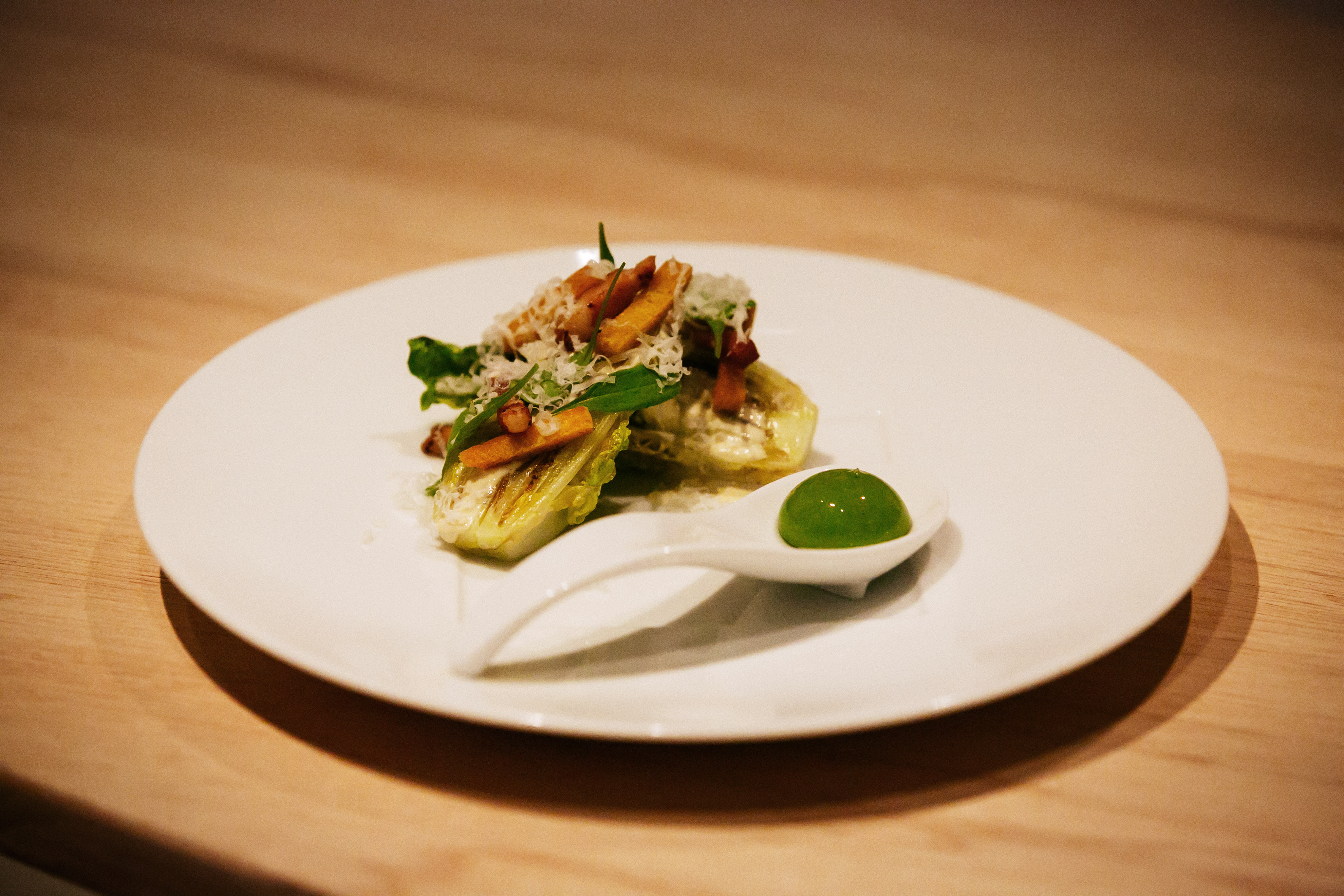 Smart Salad
The gelée and salad were actually made with exactly the same type and amount of ingredients. A future is not far away where cooking by AI and robots will be common. Do you think "rationalized" food tastes good to you?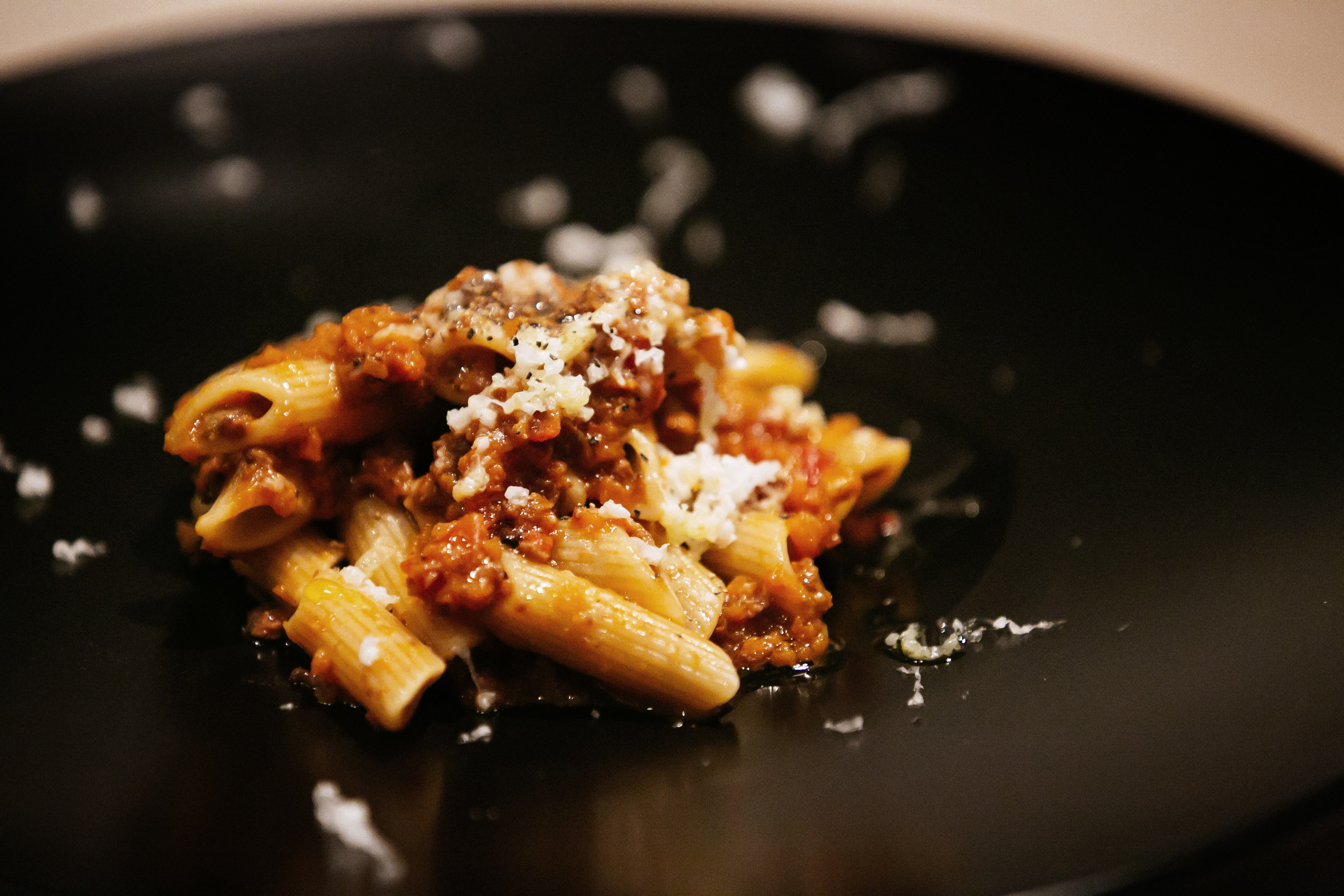 "Fake Bolognese"
Meaty Bolognese is actually made of plant-based fake meat, topped with soy cheese. What is healthy and "delicious," in a time when more diverse protein sources are available and balancing appetite with health becomes nothing special?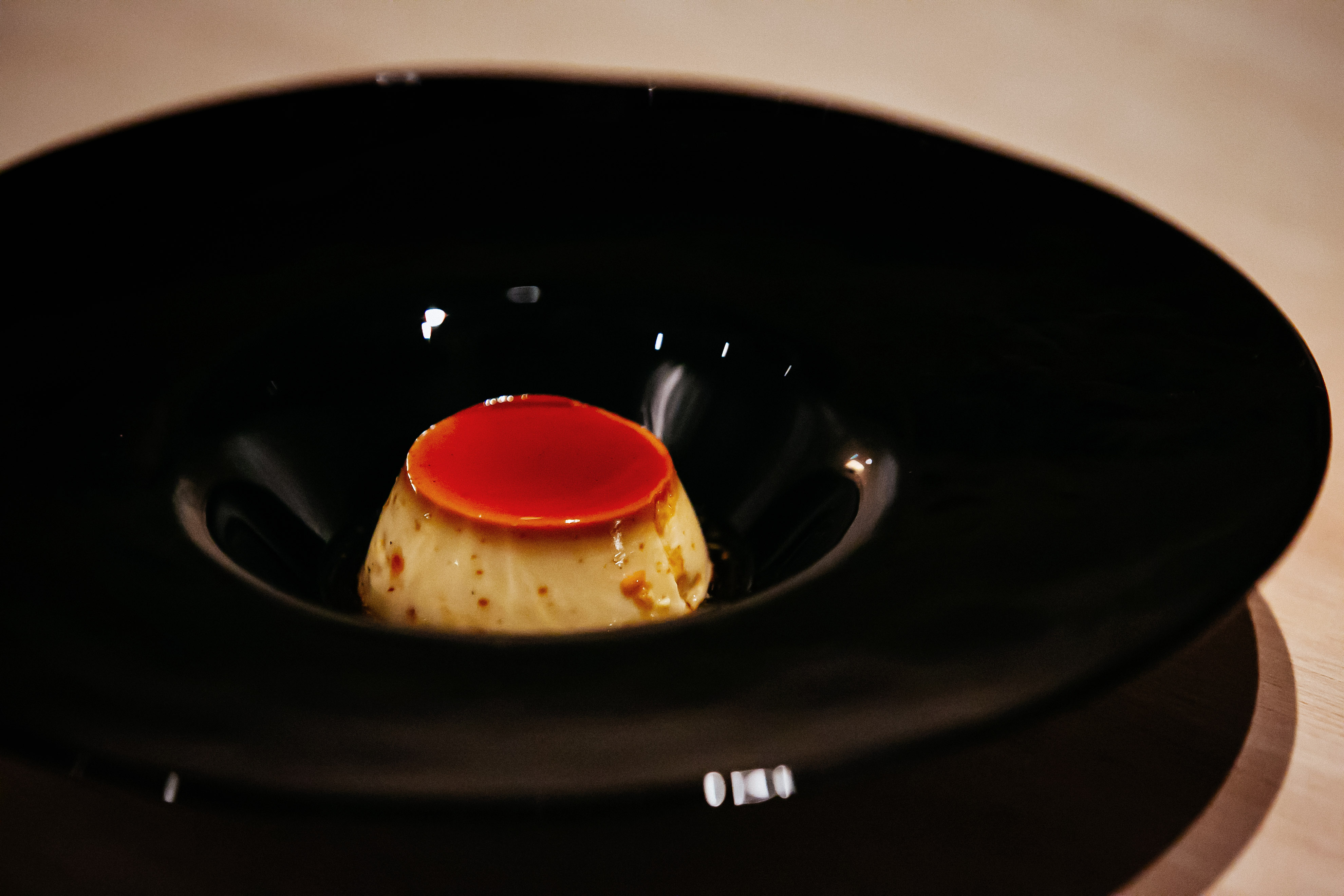 "Future Pudding"
A sweet and delicious ordinary pudding. When you are freed from the pressures of thinking about eating the course meal, what kind of changes occur for you? A sense of freedom may be a standard for deliciousness.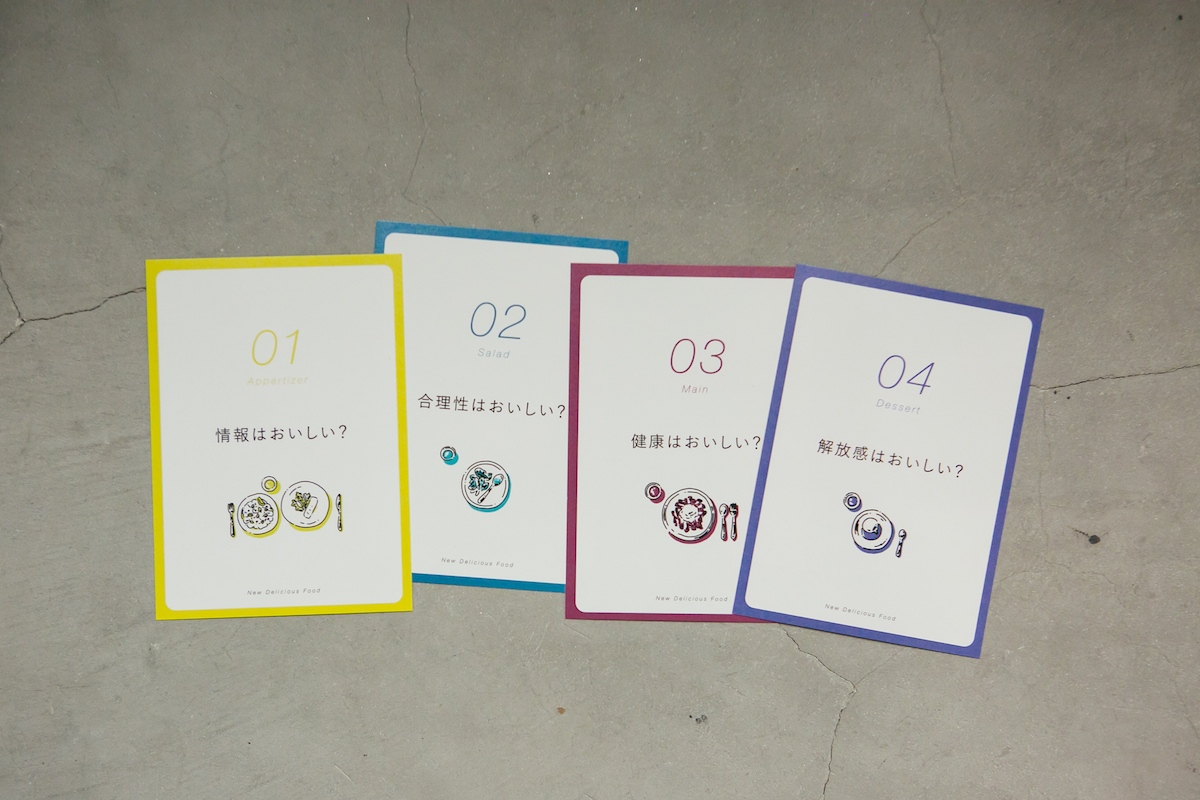 A card with the theme written for each dish is distributed.
Your "New Delicious"
Thinking about and Sharing Your Own Ideas of "Deliciousness"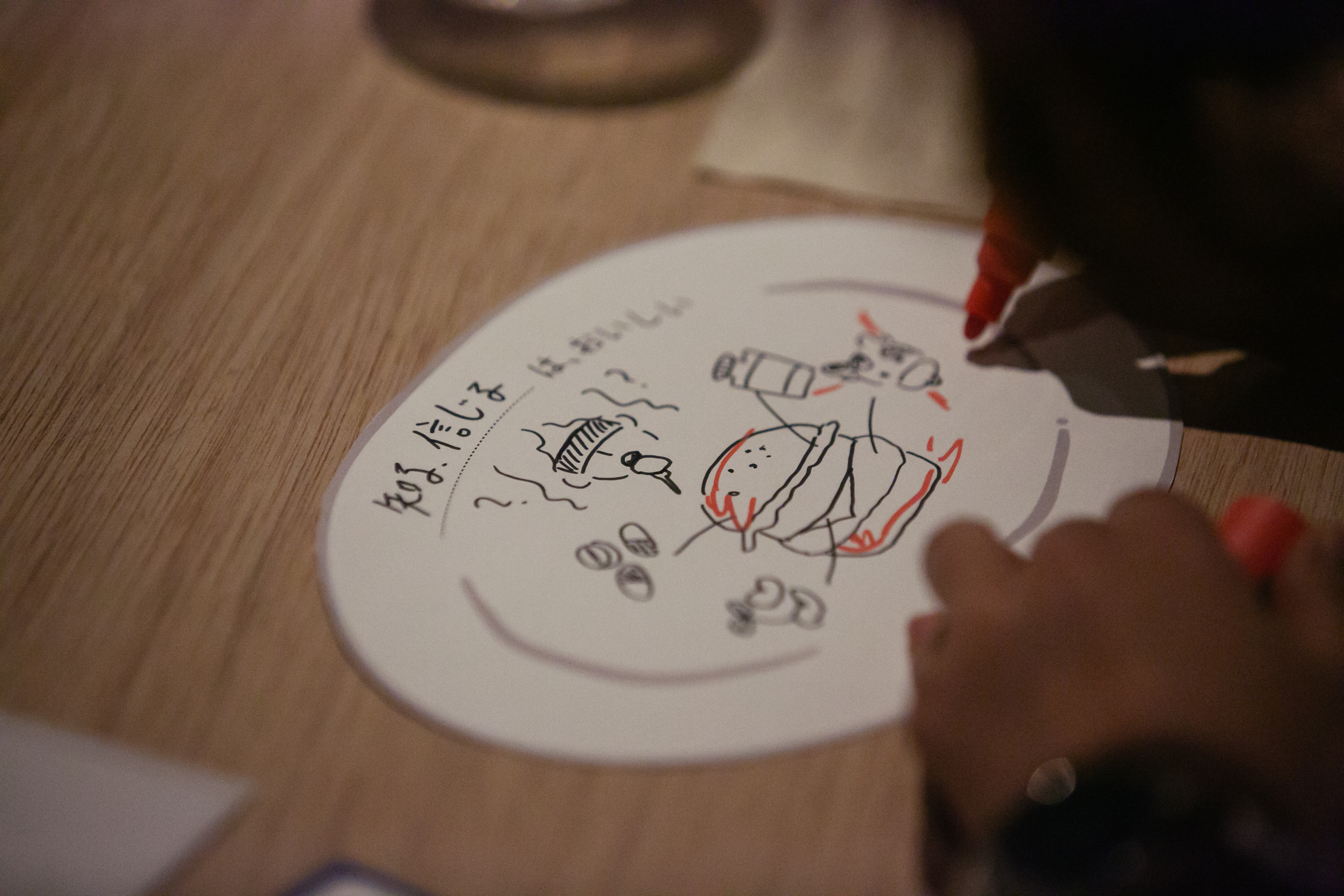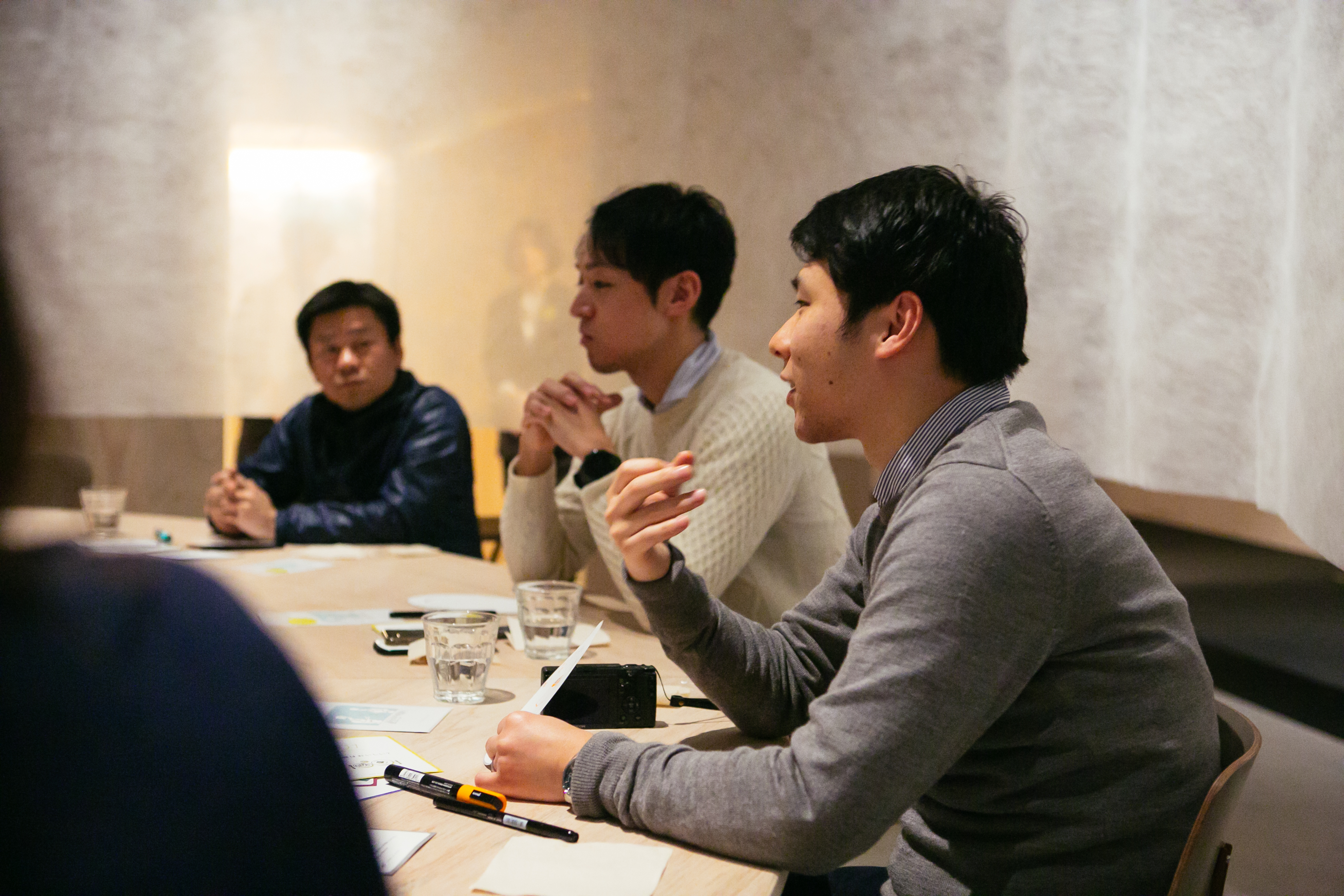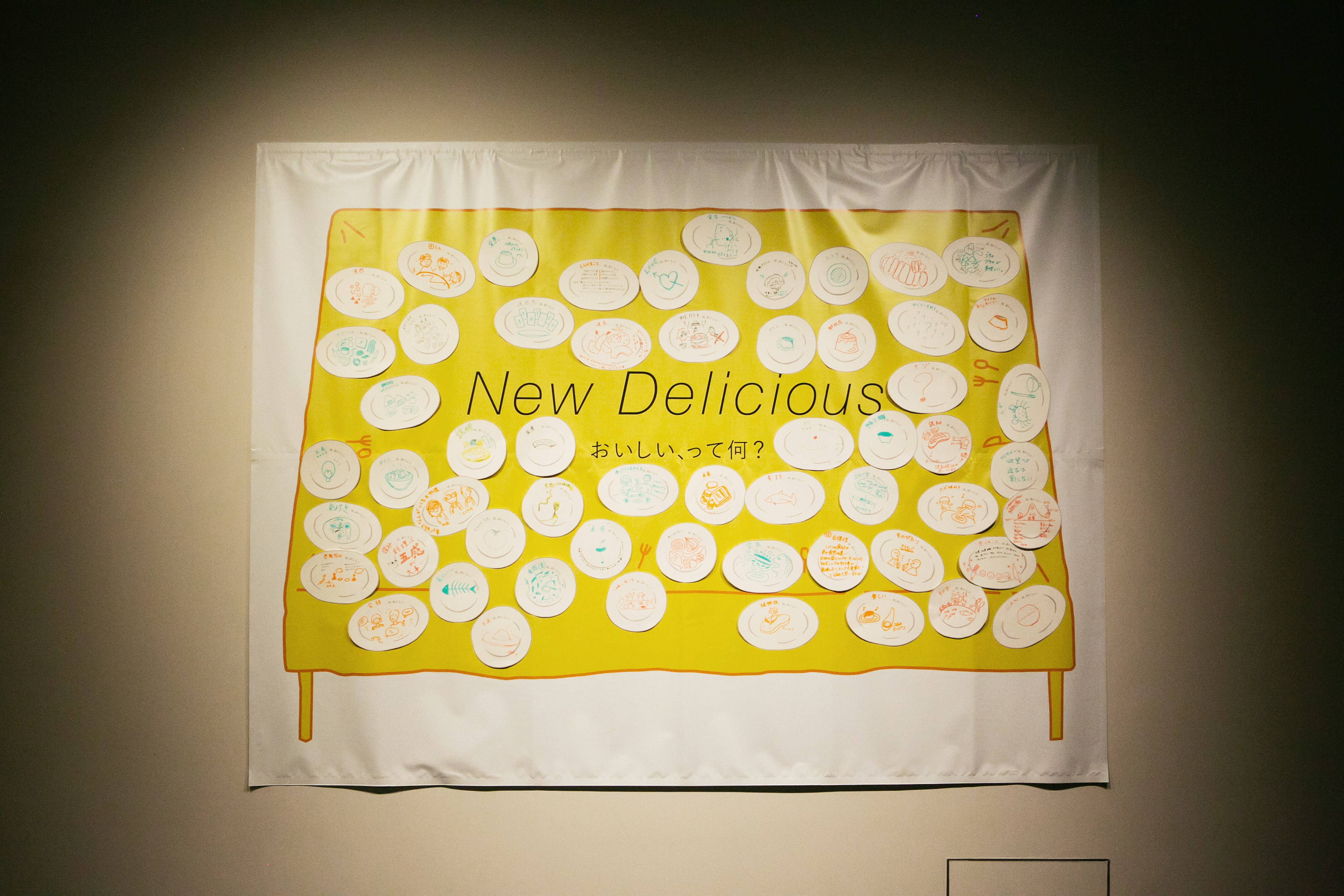 Participants were asked to write down their own values regarding "deliciousness" that they became aware of through the event, and to share them with other participants. The expanse of values was visualized, which was broadened through knowledge of other people's ideas of "deliciousness," in addition to understanding your own values.