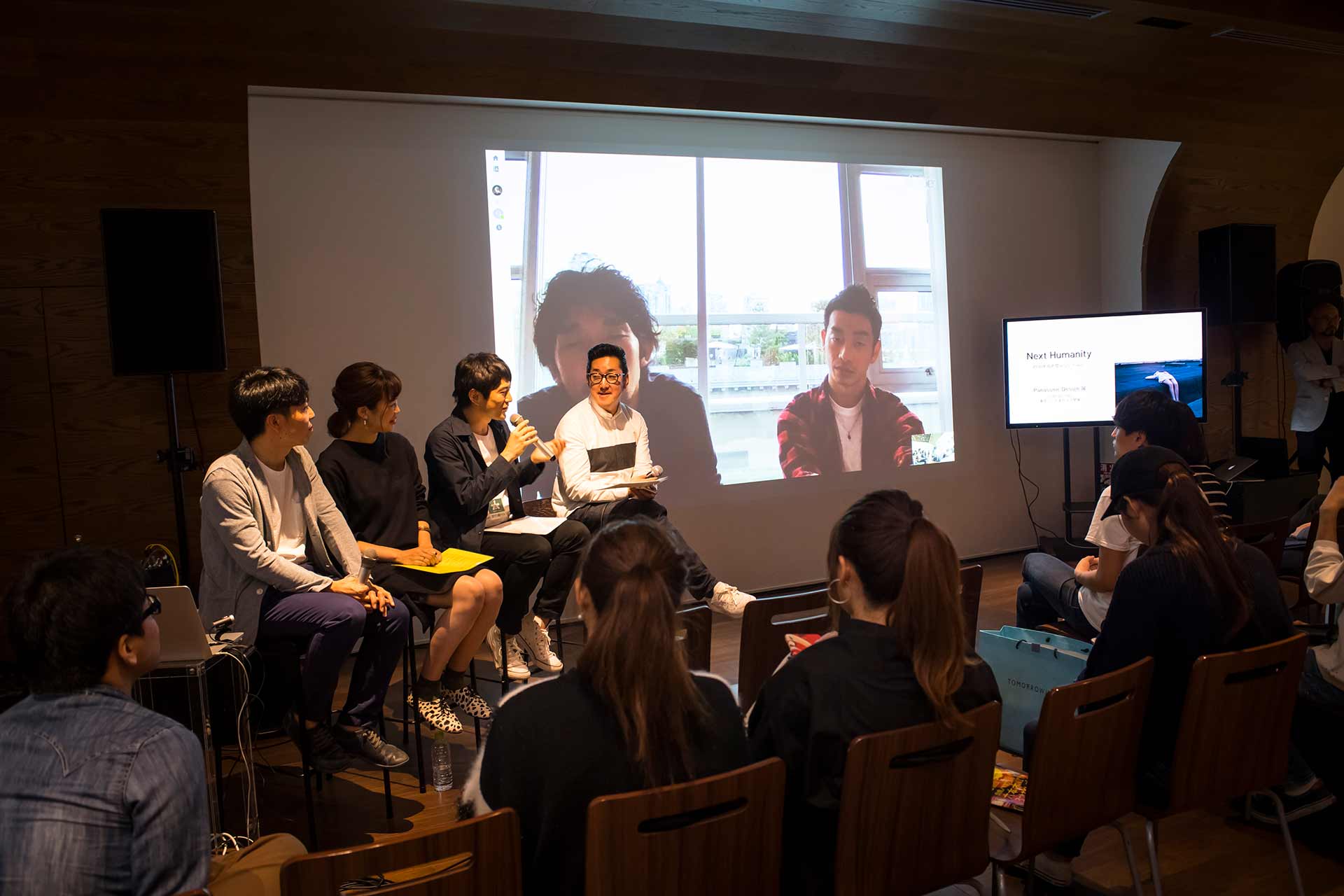 Roppongi Art Night
What can art and design achieve in the ages to come?
Talk-a-Lot: Roppongi Art Night
Event: Roppongi Art Night (9/30/2017 - 10/1/2017)
Location: Roppongi Hills Hills Café/Space
Talk-a-Lot: an event where FUTURE LIFE FACTORY members hold discussions with experts from Panasonic and beyond. In the first event, we appeared at an event where we spoke with contemporary design studio we+ in two programs covering three hours on the theme of Design and the Ages to Come.
Program 1: About Art and Design
Art is what gives rise to the questions, and design offers the answers. We spoke about new possibilities of design, based on the activities of we+ that combine these two themes and exhibit new viewpoints on society.
Program 2: The future of design, as conceived by designers in their 30s
Designers in their 30s discussed what they need to think, now that design now takes on a wider context. The second half of the event featured a talk where speakers engaged in a candid dialogue, exchanging stories of hardship and joy taken from their everyday experiences.