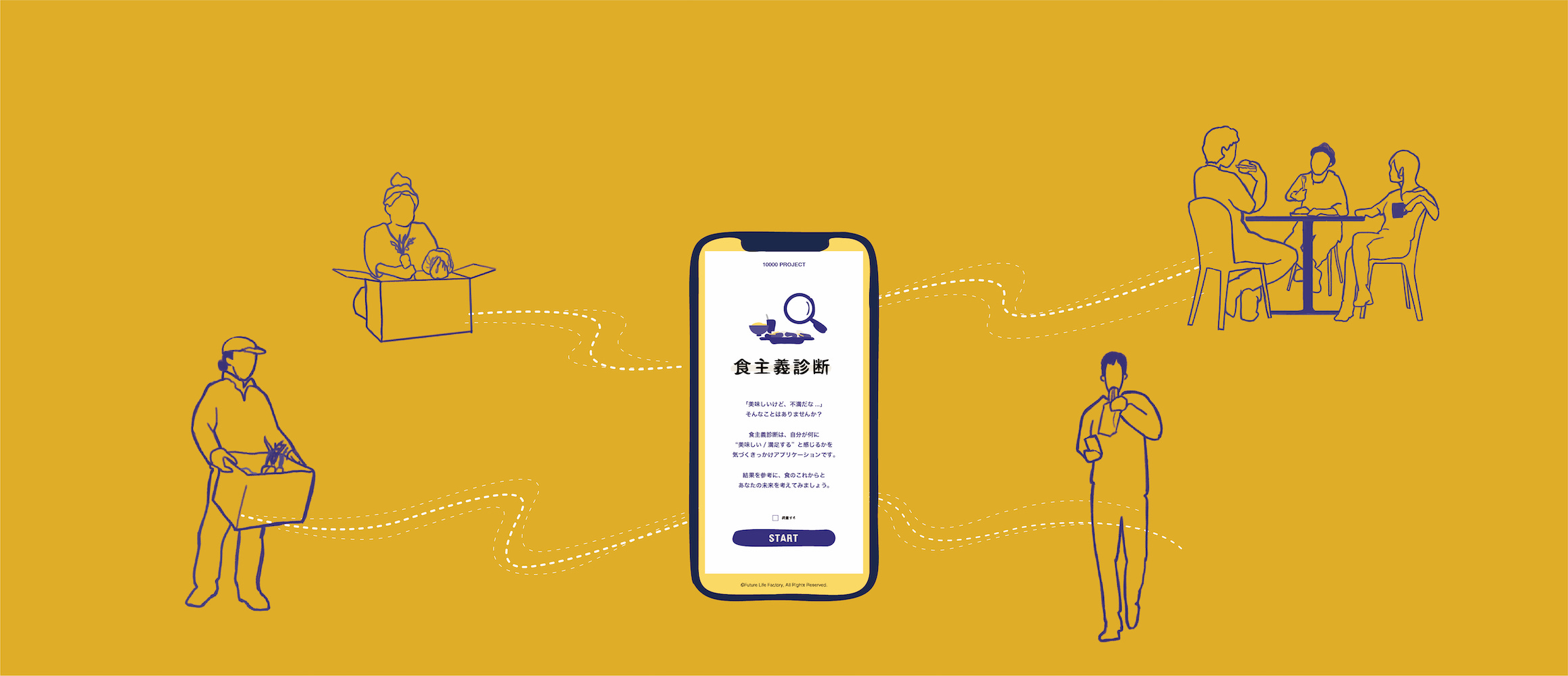 10000 PROJECT
Food-Tarians Assessment for Gaining Awareness of Values through "Deliciousness"
The 10000 Project (Yorozu Project) aims to visualize and share values that exist as many as the number of people, prompting the users to become aware of their unknown selves.
With the theme of "becoming aware of the unknown self through 'deliciousness'," the Food-Tarians Assessment browser application has been released to provide an opportunity to explore the diverse ways for future "deliciousness" and the happiness beyond it.
The vague image of happiness—such as a whole family eating a meal together—has changed radically, and people have begun to picture a more diverse happiness. In order for the entire society to accept various forms of happiness outside the box, it is important to have a better understanding of ourselves, and to accept ourselves and others. Some have begun questioning the value and meaning of food beyond just cooking and eating something delicious, such as vegan and complete foods.
In the future, we may eat and drink with a completely different idea than before, due to the emergence of all sorts of food-related challenges involving the environment, economy, population, religion, and health, as well as their technological solutions.
In order to realize happy meals in the future, why don't you join the Food-Tarians Assessment to compare your values and other values, and think about what we should do now and what kind of options we can add for the future?