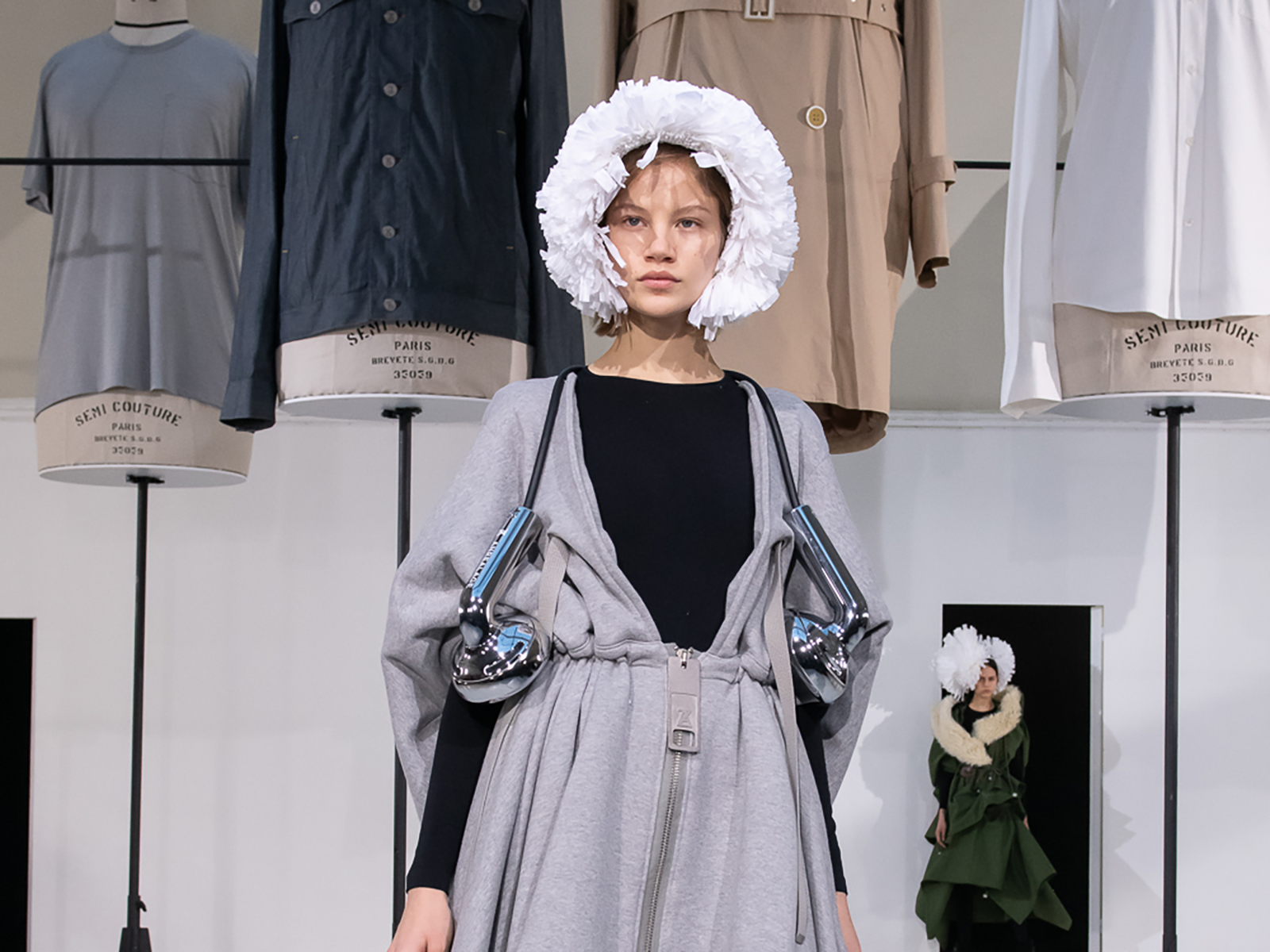 EARPHONE SPEAKER
A sound device that expands invisible phenomena into sound.
"EARPHONE SPEAKER" is a product designed in collaboration between ANREALAGE and FUTURE LIFE FACTORY. It was showcased as a prototype at the 2019 Paris and Tokyo Fashion Weeks as part of the ANREALAGE 2019-2020 Fall/Winter collection.
"Detail" is ANREALAGE's theme this season. By enlarging aspects that are often overlooked when designing clothes, this collection focuses on the little things. Designed around this concept, the EARPHONE SPEAKER is not only larger than average, but it also functions as a sensor to capture sounds that aren't normally heard. In this sense, it is an experimental product that allows the wearer to experience an enhanced perception of sound. The prototype sensor captured and converted the flurry of WiFi signals of the city into sounds such as running water and the percussive beats from traditional instruments. This was a new kind of audio experience that made the wearer feel as though the changes in WiFi signals were natural phenomena.
As they wear this piece, users can feel motivated to explore areas where they would not normally walk. The EARPHONE SPEAKER can also be placed within interior designs as a piece that expresses the surrounding space as sound. Creating a truly serendipitous audio experience is the essence of the EARPHONE SPEAKER.