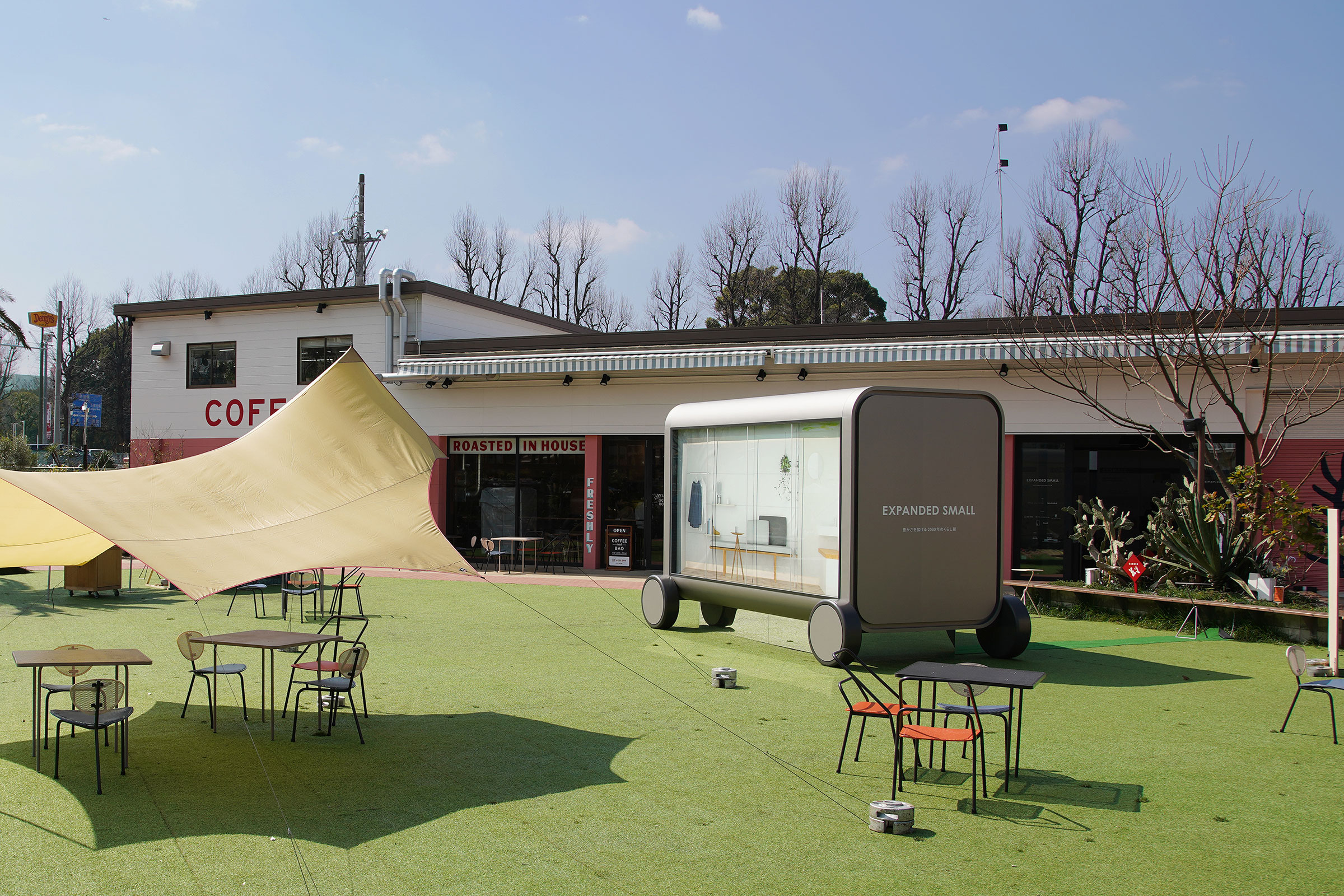 EXPANDED SMALL
Exhibition 2030 - A Life of Unbridled Richness
2019 GOOD DESIGN AWARD
This project aims to create a vision of human lifestyle circa 2030 by showcasing the concepts of various Panasonic designers from different areas of specialty, including consumer electronics, housing, B2B solutions, and the automotive field.
For four days between March 2nd and 5th, 2019, we exhibited the results of our one-and-a-half yearlong project alongside our internal and external partners at SHARE GREEN MINAMI AOYAMA. EXPANDED SMALL is a new lifestyle concept that improves richness and joy of living by connecting to various services while keeping our living space compact and minimal. By linking EXSMALL, a small mobile housing at only 7 m2 in size, to VILLAGE, a shared space that creates new communities, inhabitants can share consumer electronics and infrastructure complementing their new way of life. During the exhibition, each day had its own theme and panels relating to the showcased concepts were held, featuring various guests including representatives from our partner companies. Many attendees commented on how the "all Panasonic" concept sparks unique ideas on how we could create a new lifestyle.
Outsource closet that selects the perfect outfits to fit your style, while also taking care of all the maintenance.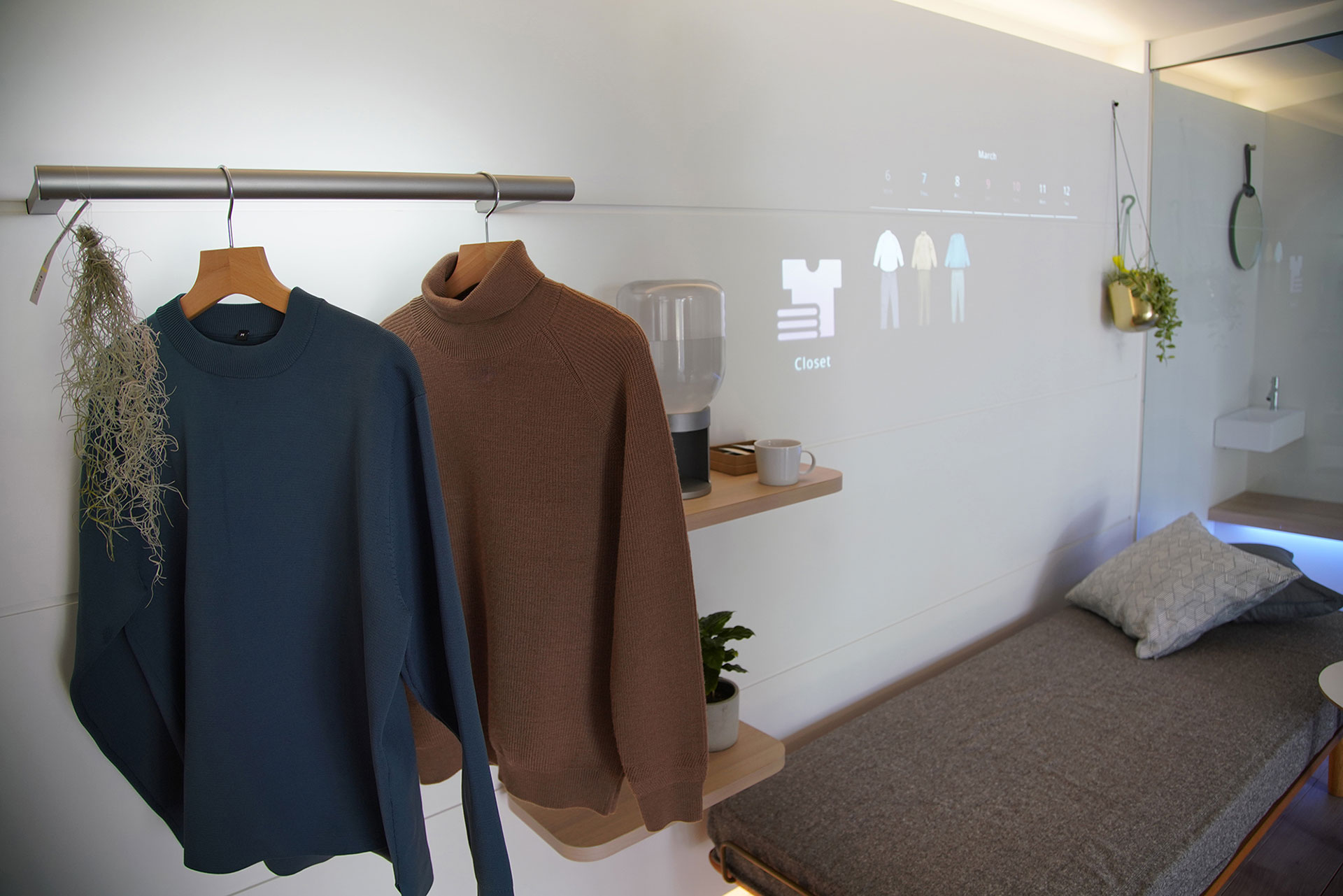 Drink server that supplies warmth along with convenience.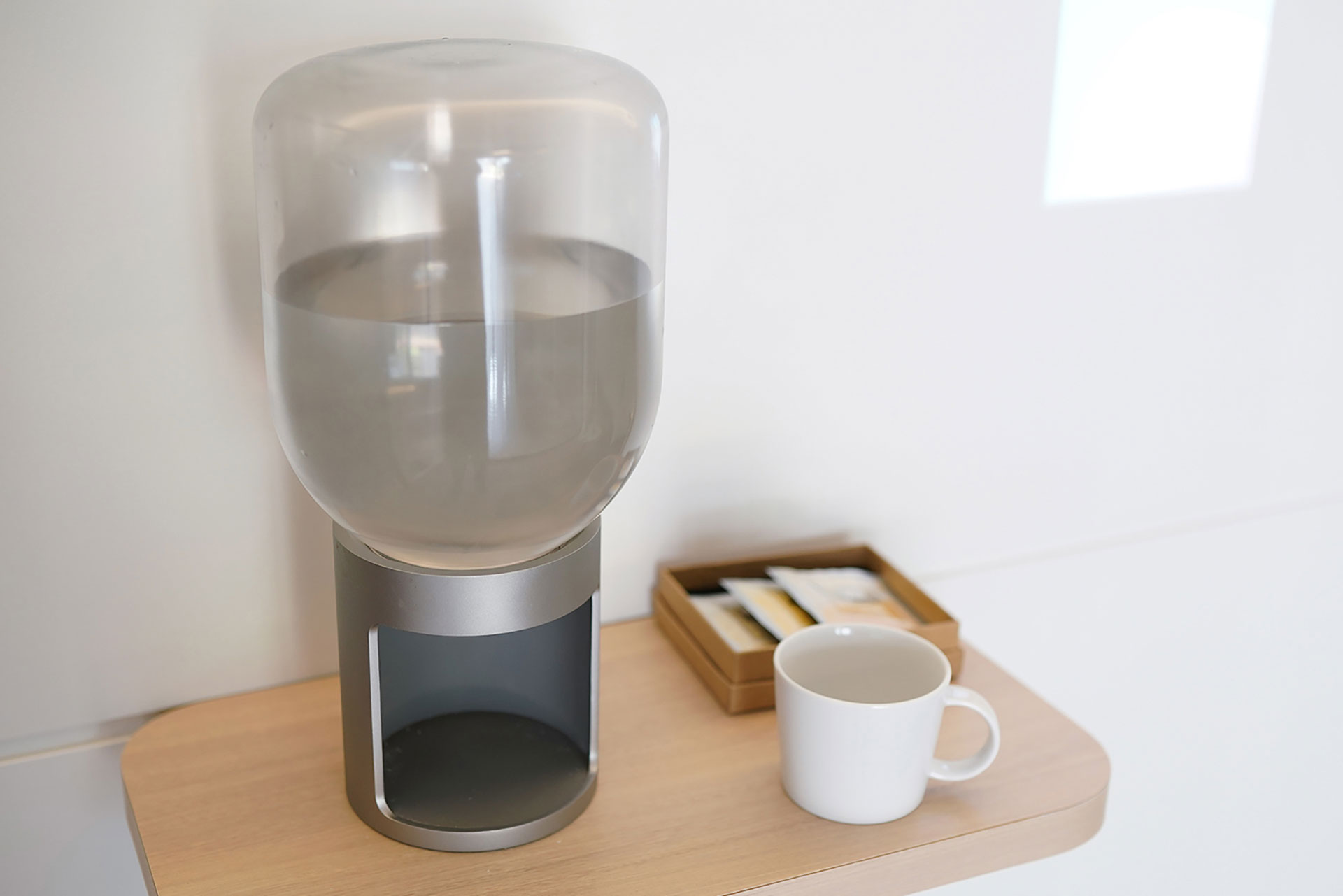 Private room that easily transforms into whatever you want to use it for.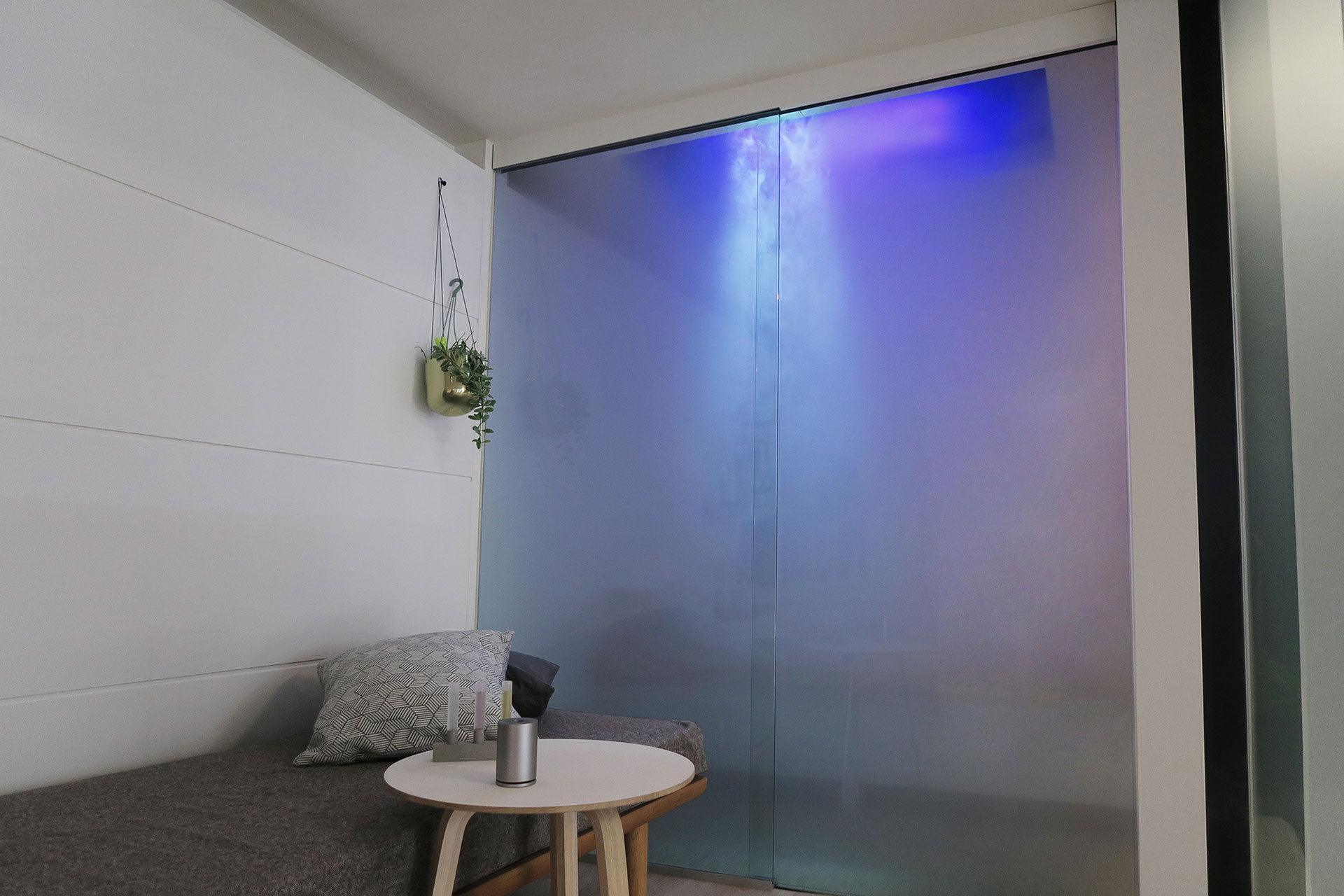 ELECTRIC WINDOW THAT DISPLAYS THE SCENERY OUTSIDE.