Institute Of Future Design

Design Division

Naoki Saito

Institute Of Future Design

Design Division

Naoto Agu

Business Solution Division

Project Owner

Tsukasa Kaneko

Technology Division

Yukihiro Morita

Manufacturing Innovation Division

Daisuke Tabata

Mist Business Promotion Office

Business Development Center

Appliances Company

Takeshi Ogata
(MU)ROOM is a meditation space provided in guest rooms at select hotels. In the stressful societies that we live in, what sort of time do we really want to spend in hotel guest rooms? While exploring the many possible solutions to this, Panasonic has pinpointed the potential of meditation spaces as a new business area. Why did Panasonic choose meditation, and what sort of approach did it adopt for technology for the spiritual plane? Let's look inside the full story behind the (MU)ROOM development project that has been several years in the making.
An absence of everything brings you face to face with yourself.
This is the concept of the (MU)ROOM.
Panasonic is getting involved in meditation? Why does it focus on things of the mind? This is probably what most people will ask themselves when they hear about the (MU)ROOM project for the first time. In these times where people desire fulfillment and health, perhaps there is a demand to experience meditation. But how can technology add value to meditation, a place where it has never gone before? The (MU)ROOM project members crystallized the concept of a meditation space through constant dialog before starting the actual development.
Kaneko:

The Business Solution Division (BSD) is a head office organization that creates new businesses in collaboration with other companies by combining the many technologies that Panasonic has. In this project we took a look at what we personally wanted in accommodation experiences, and started in 2019 to work for the first time on innovating from a business model to lead to solutions to social challenges. What sort of special accommodation would provide a unique experience with value that would not change in the future? In order to answer this question, we asked the Institute of Future Design (IFD), part of Panasonic's design division, to join the project.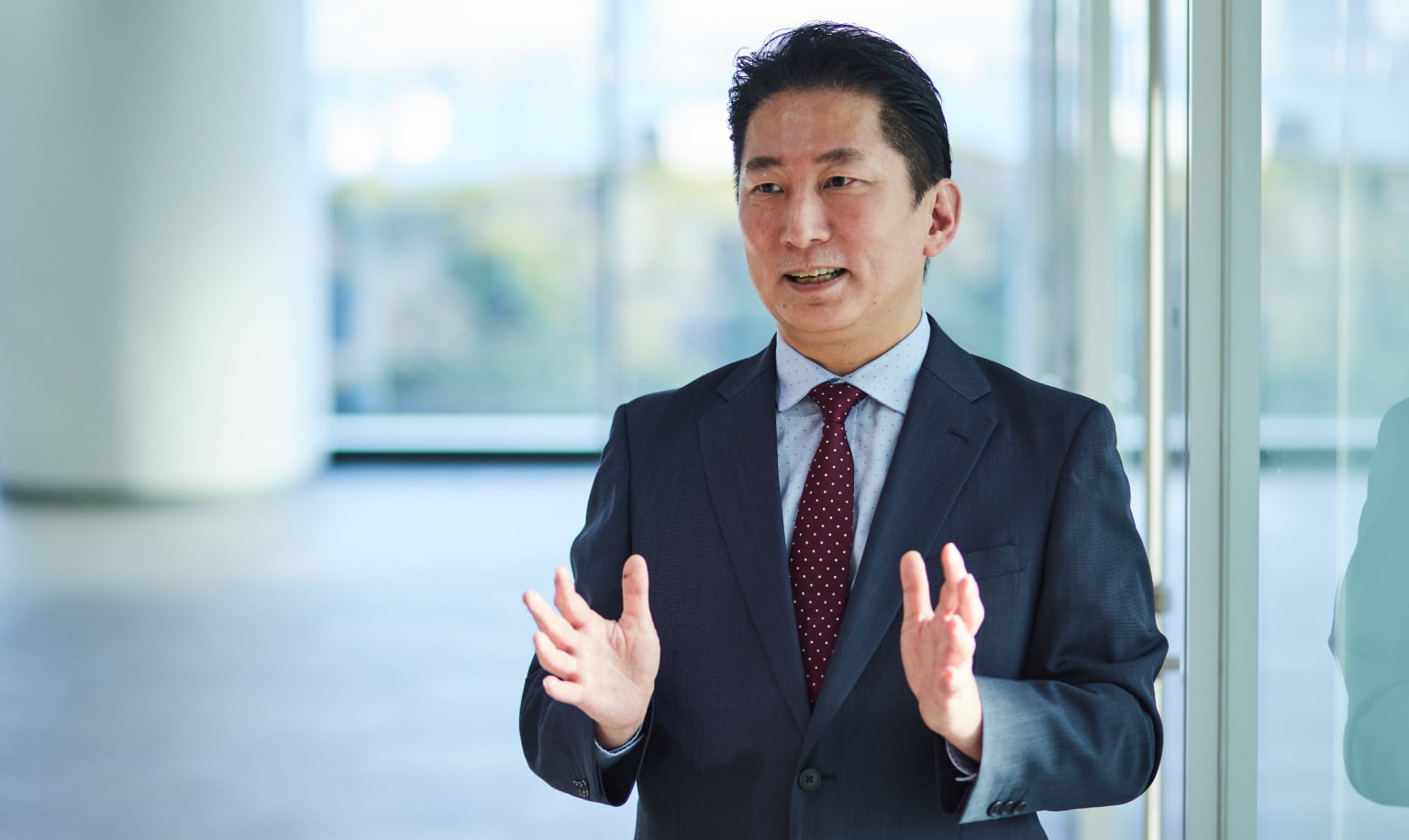 Saito:

Saito: Once we heard what the BSD wanted, we held workshops inside the IFD to come up with several ideas that we took time to work through with the BSD. At first, meditation was just one of those ideas. There were proposals for virtual experience accommodation utilizing the IoT and visual or other technologies, but they lacked novelty and would involve a lot of cost for the equipment, we could see the difficulty in commercializing them. As we pondered the difficulties, we came up with an idea that went completely in the opposite direction: to do away with everything and create an empty space. Most people, after they check into a hotel, don't know what to do with their time, and end up aimlessly flicking through information from the TV, videos, or Internet. There's a lot of stress and anxiety these days, so if we could create a space with nothing inside the hotel, then people could get into contact with their own selves. Discovering this concept was the project breakthrough.
Kaneko:

Being suddenly guided to a room with nothing in it and told to find yourself might be hard for a lot of people. So we focused on meditation as a way to connect with your inner self, as its benefits are attested in many studies. We wondered if we could incorporate Panasonic technology to create a space making it easier even for beginners to meditate, and to give them a score for how well they did it. The next step was to fix the concept firmly with IFD members centering on Mr. Saito, then to take the approach of gathering technologies and knowledge from inside and outside the company to achieve what was wanted.
Gathering evidence for the concept and
visualizing physiological data for meditation
In order to create a meditation space, a way was needed to evaluate whether meditation was actually happening, based on scientific evidence. But can we describe what sort of state people are in when they meditate? What exactly does it mean to be meditating? Mr. Saito of the IFD thought long and hard about how to visualize the meditative state. He gathered evidence on meditation. This involved gathering physiological data from as many well-experienced practitioners as possible. Without evidence, technology cannot achieve anything. Mr. Saito exerted himself to find people willing to help the project.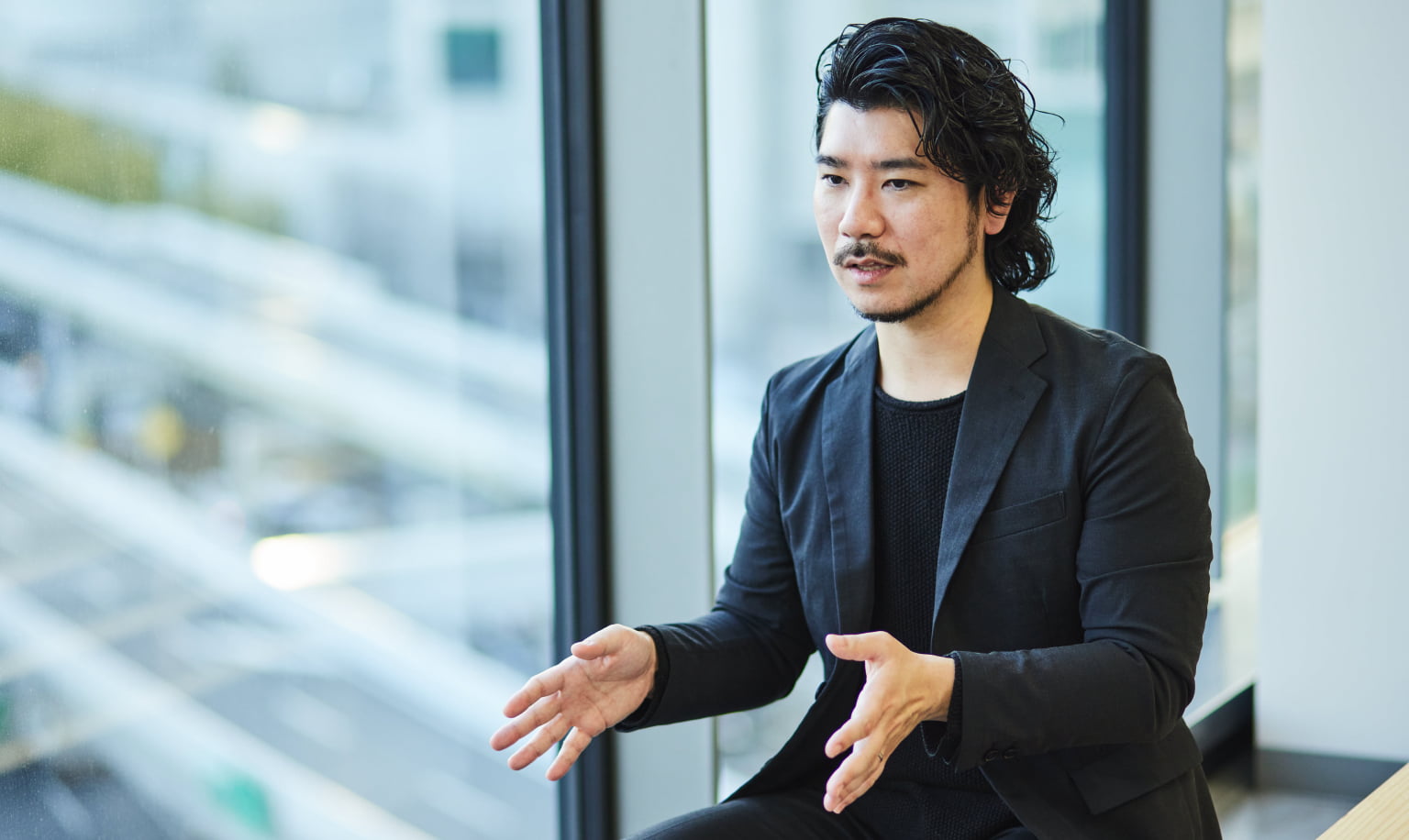 Saito:

Part of the training for Buddhism involves meditation, so I realized we could fully grasp the meditative state with experienced practitioners. So I asked for help from Masahiro Fujino, an associate professor at Kyoto University who has been studying meditation for many years, and asked him to call for highly experienced people nationwide through Facebook to join our experiments. At the same time, I contacted Mr. Morita of the Technology Division, who has been collaborating with Osaka University on research into measuring stress.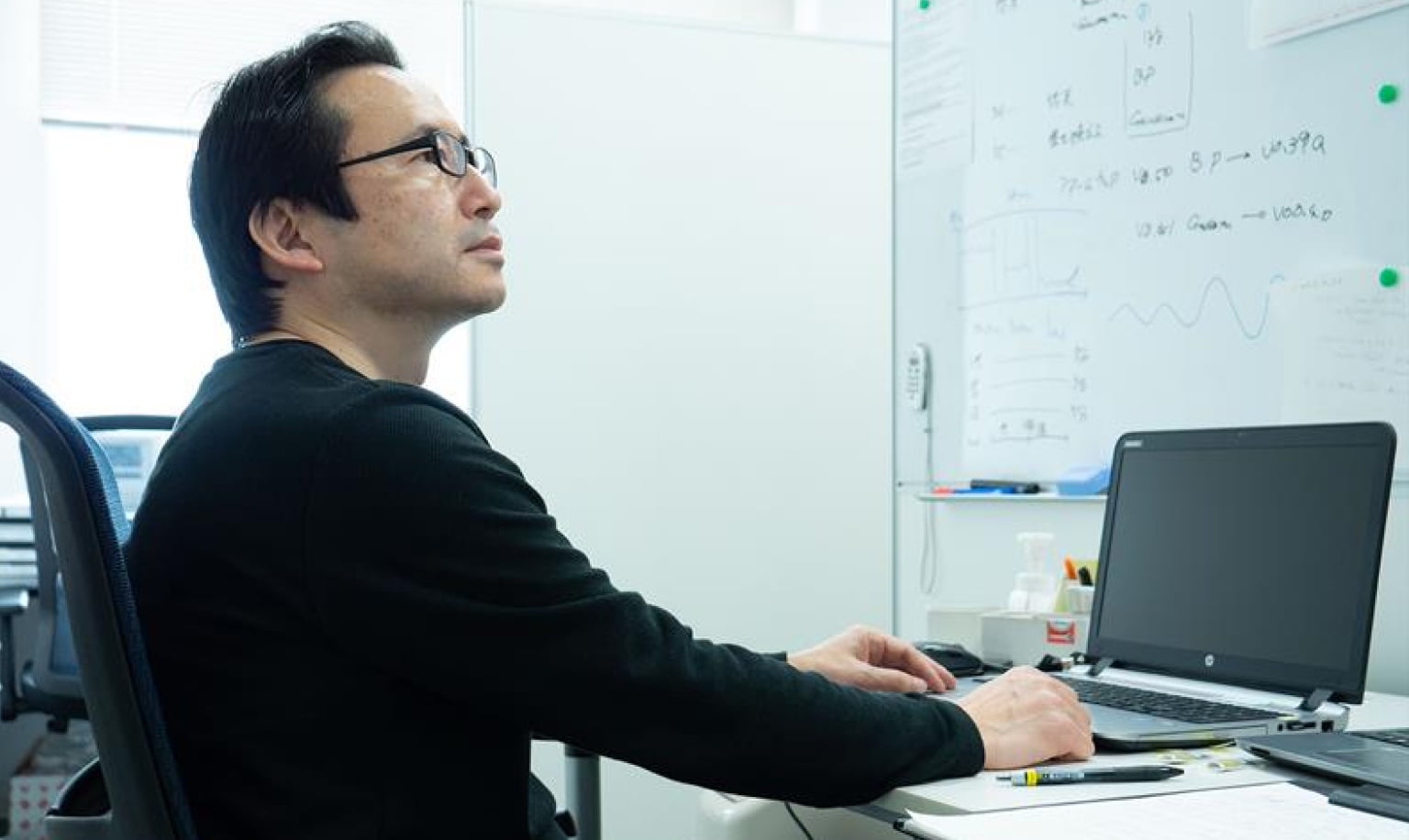 Morita:

I've worked for eight years in research to measure psychological and physical states as part of a national project (the Center of Innovation Program at Osaka University). So I was excited that the day had finally come when we could actually implement in society the knowhow we'd accumulated so far. With help from Associate Professor Fujino of Kyoto University we gathered ten or so people who had on average over 5000 hours experience of meditation. Measuring their physiological data was a precious experience for me as a researcher. To heighten the accuracy of the data, we got help from the AffordSENS Corporation, which develops devices to measure pulse and breathing rates, to improve the algorithms we were using. It was wonderful to see the experienced meditators empathize strongly with Panasonic's research into this field and their active participation in the experiments. Employees with no experience of it also took part in our experiments, so that we could compare their results and develop meditation scores.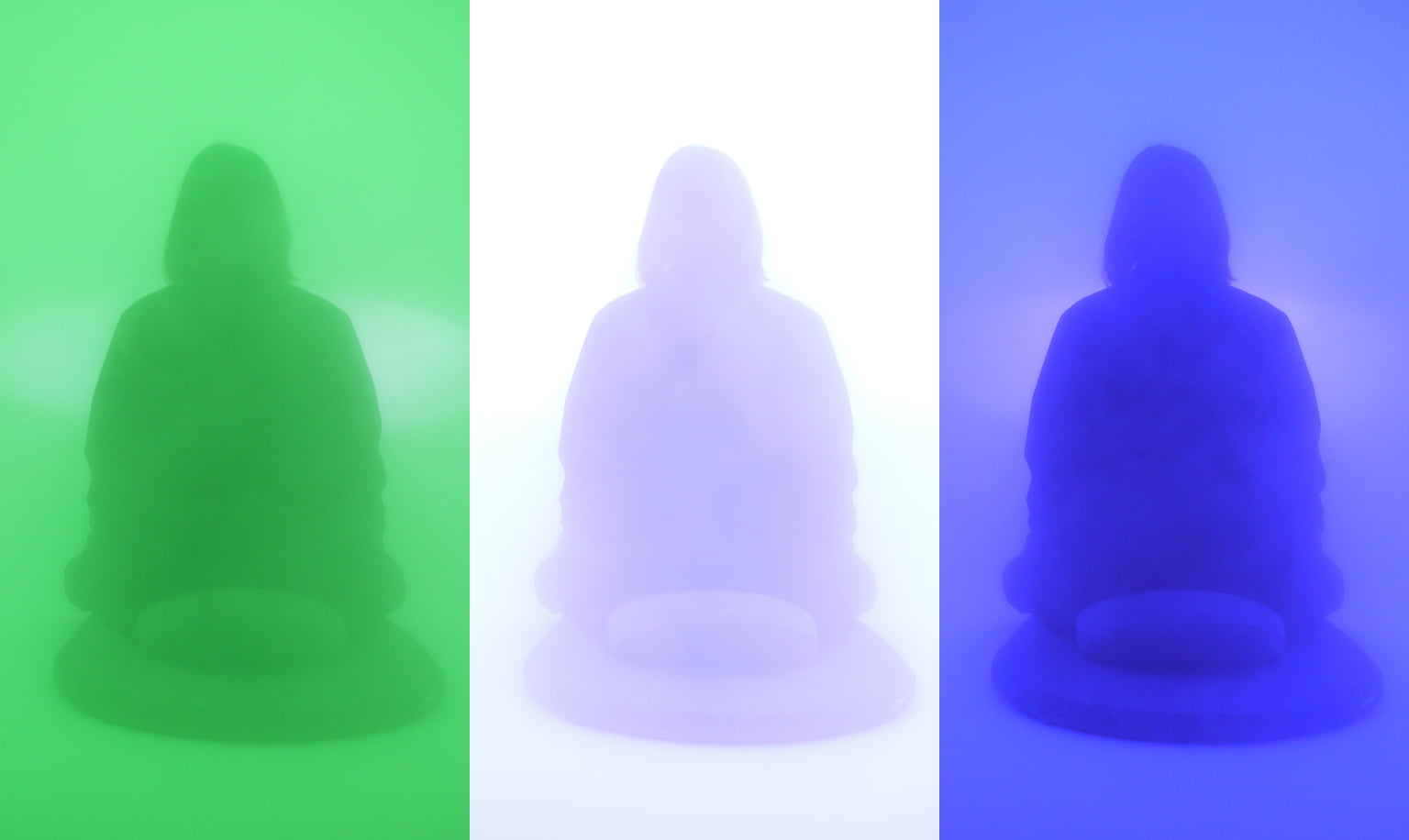 Visualizing meditation would also be important from a business viewpoint. It's hard for ordinary people to know whether they've properly meditated or not. Providing them with a score for their experience would be able to show them what level their meditation was. Mr. Morita has developed a unique algorithm to determine the depth of meditation with a high degree of accuracy, based on the physiological evidence. A patent application has been made for this algorithm.
Mist, lighting, sound, aroma;
a space that helps induce meditation through technology
No one knew what technologies to bring together to create an environment that would facilitate meditation. All the members for business, design, and technology had to share the same sensibility. The first step was to build a small cubic experimental space as a development site in part of the Panasonic Hamamatsucho Building. Original Panasonic technologies, including silky-fine mist, lighting controls, and high resolution audio sources, were brought together in this space to slowly shape the (MU)ROOM.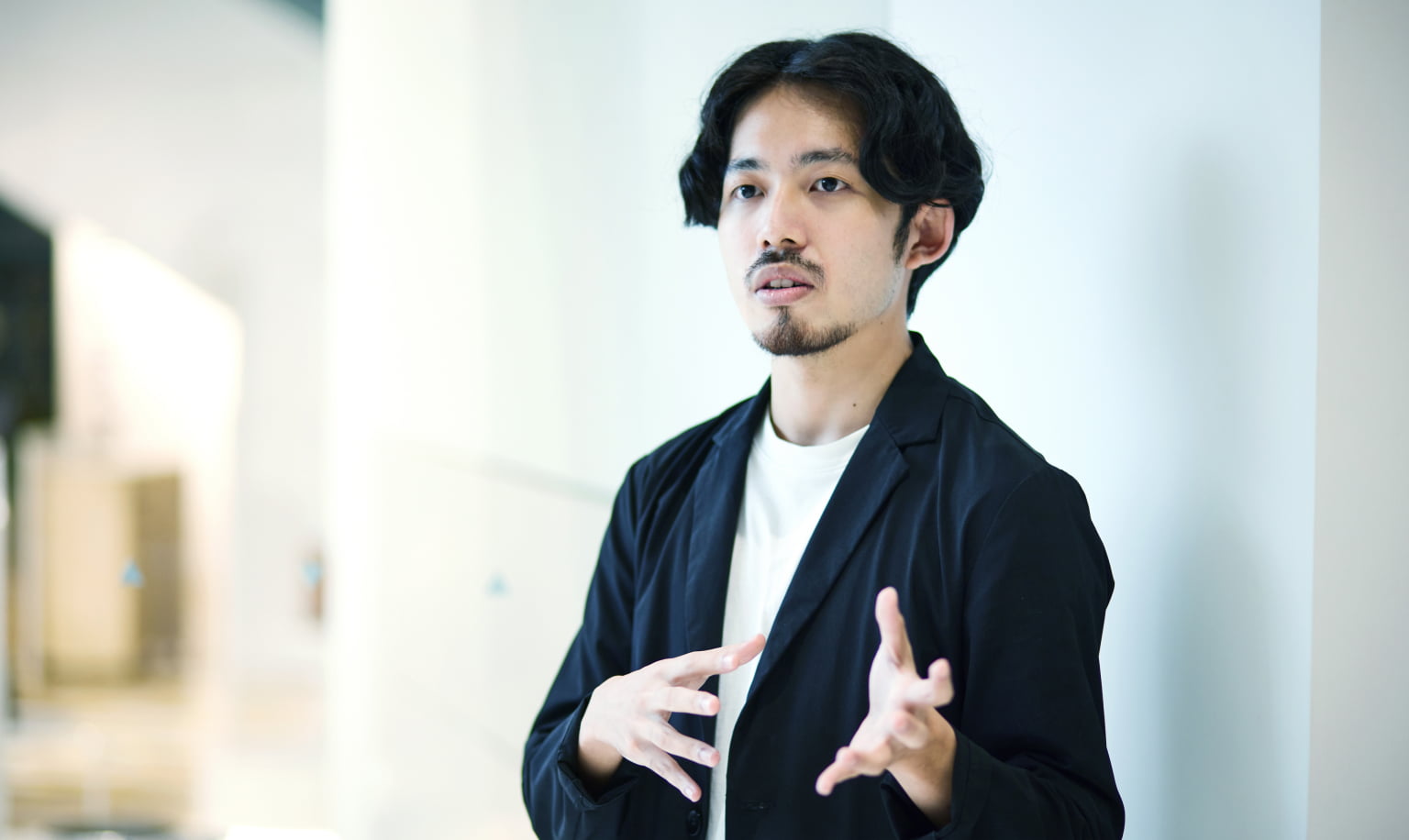 Agu:

Meditation starts by assuming a posture and observing your breathing. With the help of Professor Hiroaki Kumano of Waseda University, we created guidance to make it easy for beginners to start meditating. By using controls to change the environment, the user is slowly lulled away from the everyday world into another place. Specifically, the experimental space demonstrated the effects of technologies like lighting devices to create minute changes and spatial design geared for meditation, and high resolution spatial audio to enhance a sense of being in a natural space through auditory perception. Panasonic's silky-fine mist technology was an especially major find.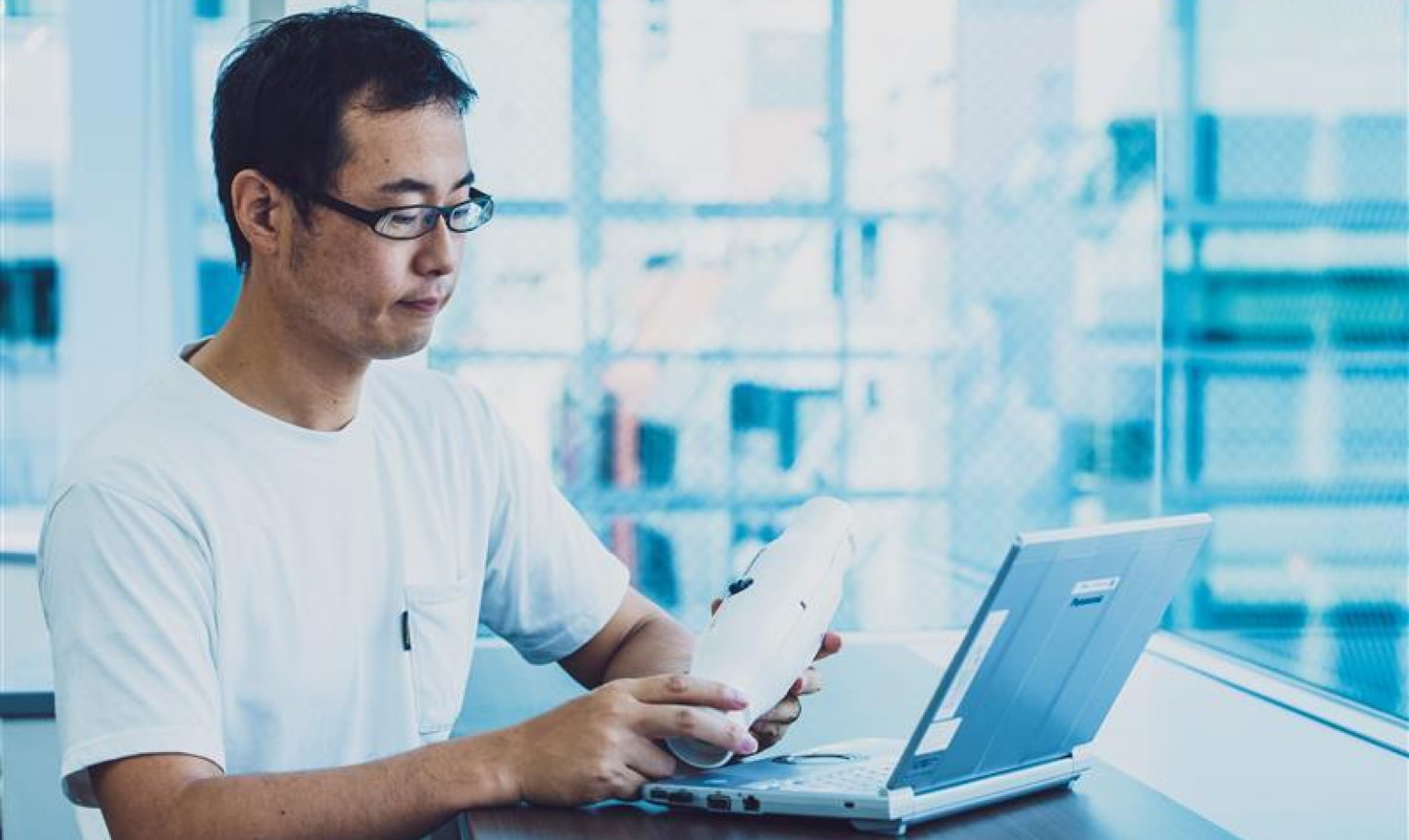 Ogata:

I was in charge of launching the new business with the business division, and had worked on commercializing solutions for mist to countermeasure the heat of the Olympic and Paralympic Games Tokyo 2020. We were searching out the potential to use the smoke-like effect of super-fine mist as it floats inside a room, when we heard about (MU)ROOM. As the mist fills the room, it gradually covers your field of vision, making it perfect to induce meditation.
With the presence of business division in collaboration with the technology division, I hope we can make the project a commercial success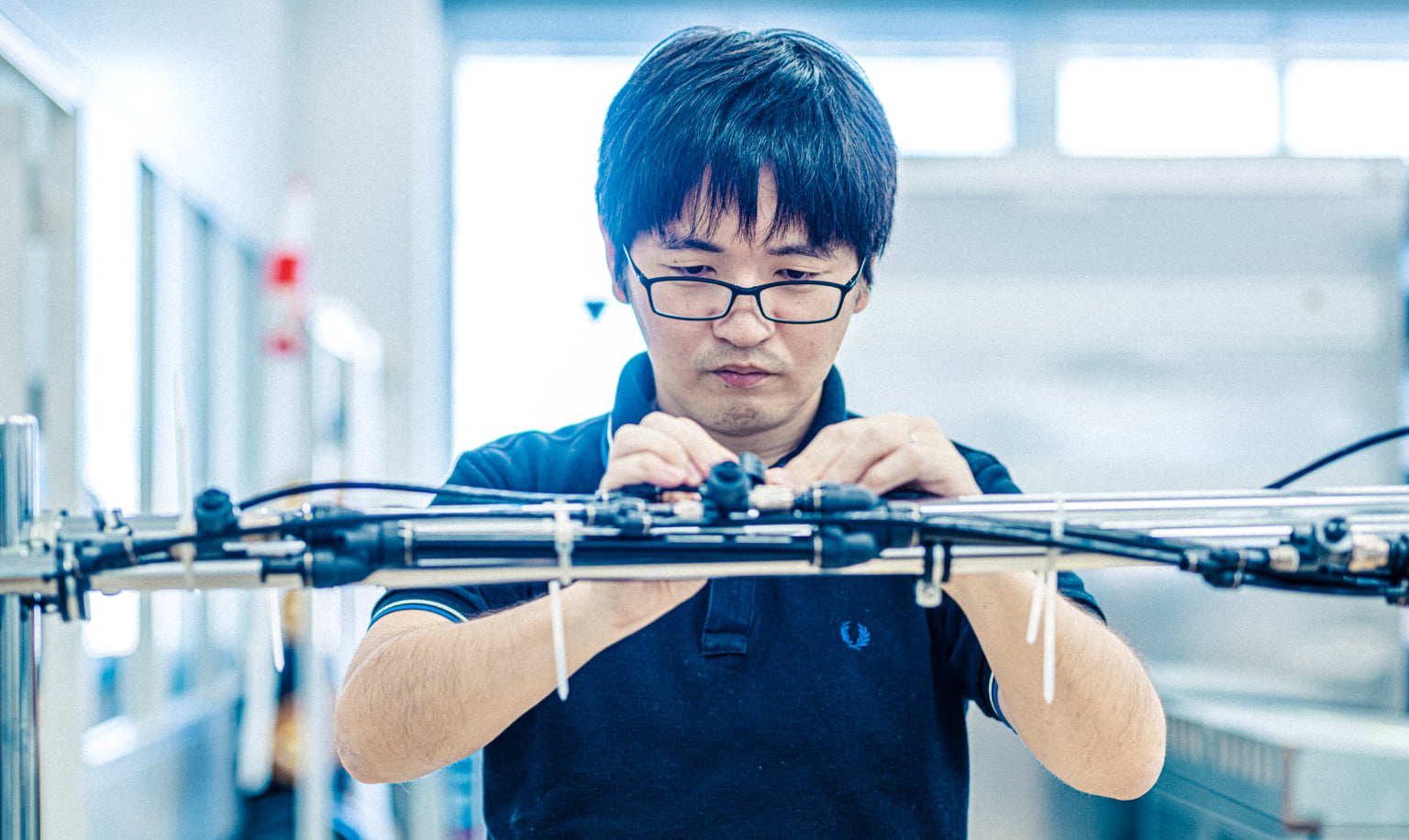 Tabata:

I joined the project because of the enthusiasm of Mr. Saito. The more I heard about it, the more excited I grew at the idea of using mist to encourage mindfulness, and also I'd considered the field of spaces and environmental controls in the past as well. For this project I worked closely with Mr. Saito to adjust the mist and aroma controls to fine-tune them for meditation, while referring to a prototype for a previous development.
It was a new experience to work with a clear concept and together with the technology division with whom I usually don't come into contact with.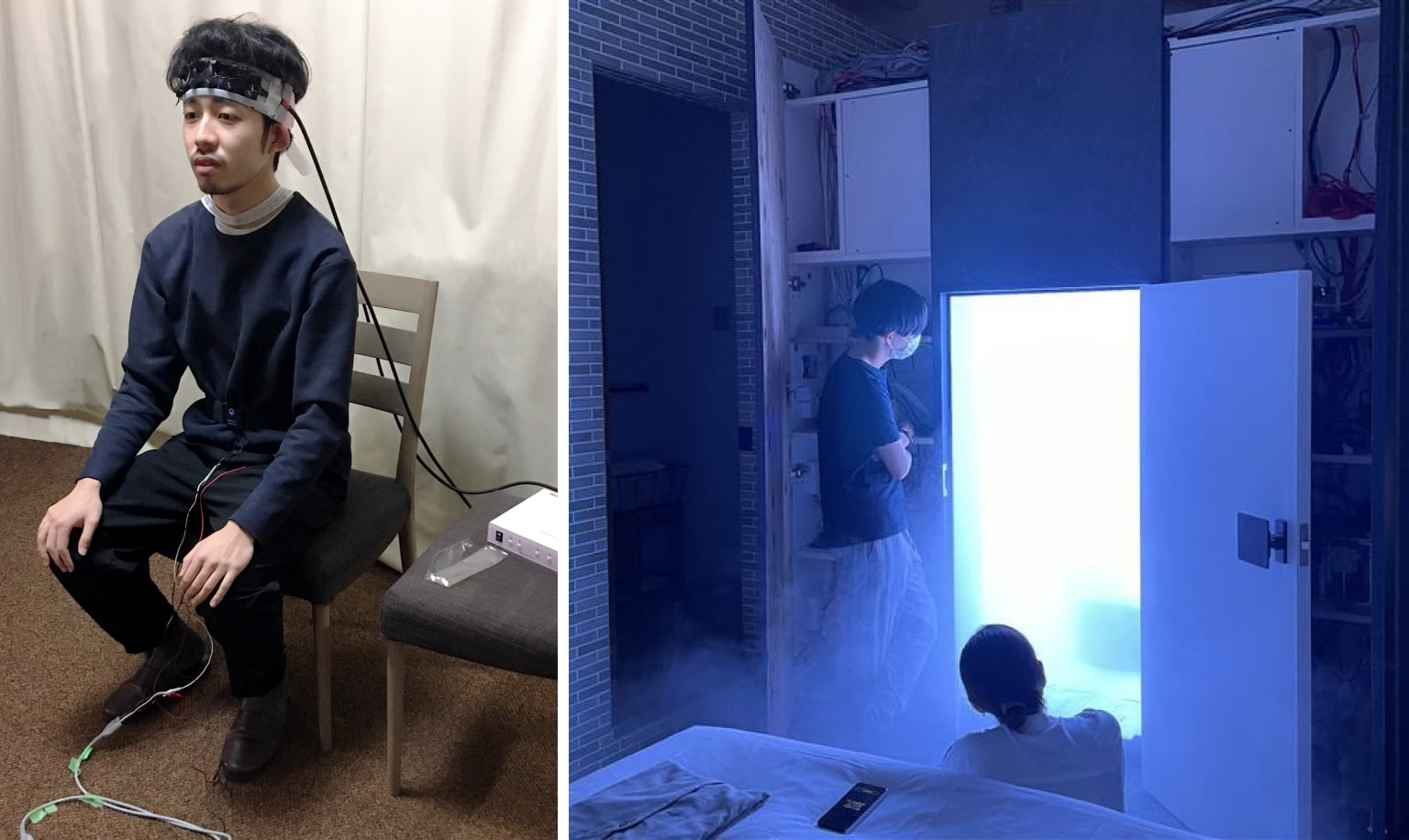 After contacting several departments inside the company, Mr. Saito was introduced to Hotel Ante Room Kyoto (UDS Ltd.). After pitching the idea of (MU)ROOM to them, they agreed to jointly renovate one guest room for a limited time. A large part of this was down to the concordance between (MU)ROOM and the hotel's own concept of actively fusing culture and art, such as featuring guest rooms produced by artists. The acceptance of the service by guests and the merits for the administration of the hotel will be evaluated from March 2021 to January 2022. A lot of feedback from guests describes it as a refreshing experience that gives a sense of being revitalized in a different way to relaxation. We have received inquiries from the various relevant industries.
Saito:

The more you practice meditation, the more powerful benefits it brings. In the future we'd like to provide branding with a total experience using the (MU)ROOM app as a contact point between hotels and homes. I'm also thinking of building spaces to create a sense of lifestyle fulfillment as a new idea.
The special thing about the (MU)ROOM project is the way the design division in the form of the IFD spent time in working up the concept with the new business development division in order to commercialize it. What do you want to achieve, whose and what help do you need to do that? The clear message leads to finding people to collaborate with inside and outside the company and building powerful momentum. As with meditation, design consulting can play a major role in opening up completely new fields.