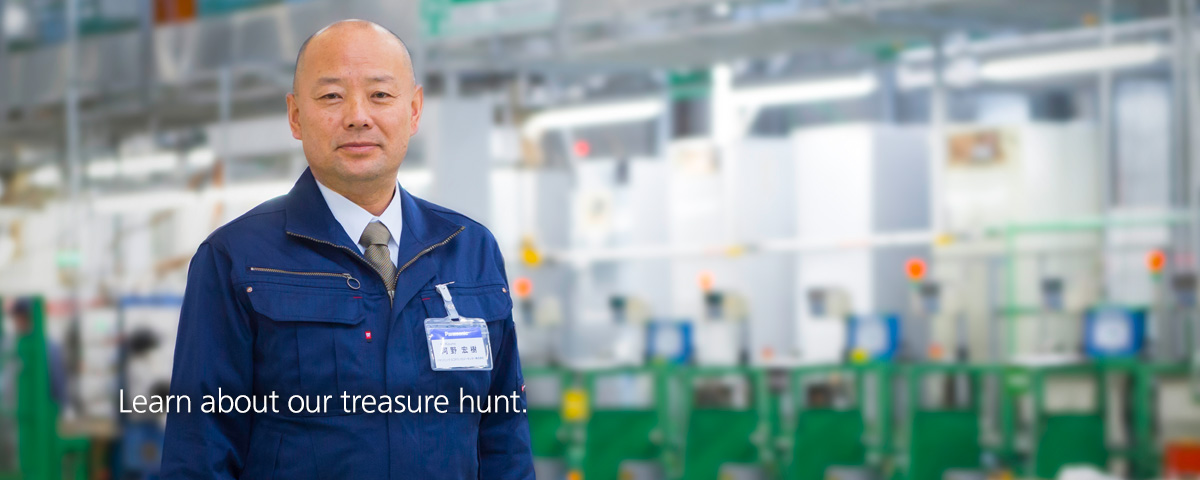 The Panasonic Eco Technology Center (PETEC) began operations in 2001 as an advanced base for recycling appliances to promote recycling-oriented manufacturing that goes under the slogan of "product to product."
Resources are recovered from used appliances and supplied as materials for new products. While conducting highly efficient, high-purity resource recovery, we are also developing a variety of technologies for raising the level of our recycling activities.
Our factory coexists with the local community and society, offering tours that enable us to become an environmental teaching venue to show as many people as possible how important it is to recycle resources. Although appliances may appear to have reached the end of their service life, they actually contain resources (treasures) that can be used far into the future. Based on the keywords "Treasure Hunting," we are engaged in finding and extracting those treasures by means of advanced technologies. People who take our tours are often surprised at how gently and intricately we recover these resources.
Please look forward to learning about more of our activities in the future.
Hiroki Kono, President