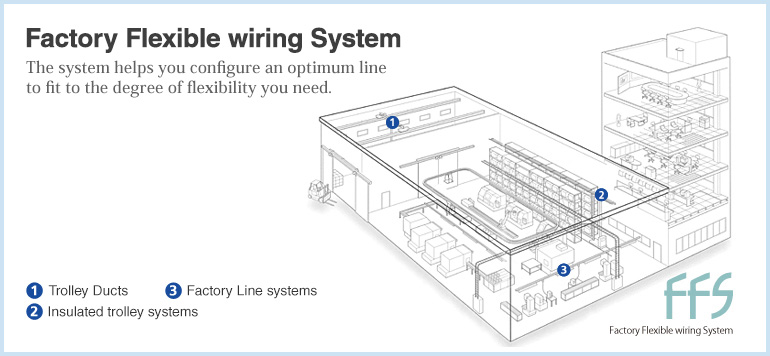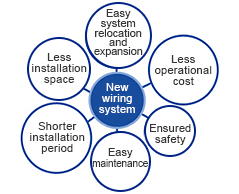 As product varieties increase, more parts are used, more small-lot production is required, and more need for greater flexibility in production processes is on rise. Flexible wiring systems can be a perfect answer to satisfy this need.
The Factory Flexible Wiring Systems (FFS) from Panasonic is an ideal factory wiring system that is versatile enough to fit any scale of factory and any degree of flexibility. You can maximize the flexibility of your production lines by combining three different systems - a power system for moving loads,a power system for stationary loads, and a data transmission system.
Product Lineup
These products can be used to easily construct various electrical circuits, which provide improved safety, power consumption, and efficiency.

This product not only supplies power to high-speed conveyors but also meets a variety of conditions for supplying power to other moving equipment.
The line can be branched and power can be accessed wherever necessary.