Smart LED Lighting
Jakarta, Indonesia
Public light
Smart LED System
LED Street Light
LED Pedestrian Light
LED High Mast Light
LED Underpass Light
[Last updated on: June 25, 2019]
The City of Jakarta converted streetlights to Panasonic "Smart LED" for energy savings.
Panasonic delivered a total of about 30,000 LED lighting fixtures which consisted of; street lights, pedestrian lights and other products for public streets and sidewalks in Indonesia.
LED lighting fixtures consume about half of what HBS fixtures do, but this time a smart LED lighting system was adopted which further reduced energy consumption at an amazing 68.7% (estimated) compared to HBS fixtures of the same capacity.
Panasonic strives to continue providing better lighting solutions to make cities more comfortable and sustainable.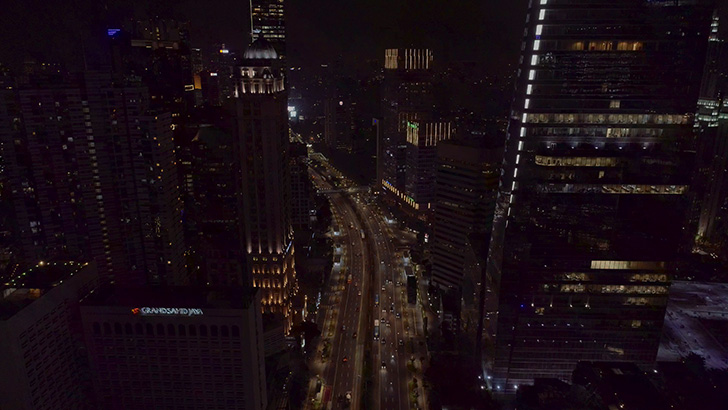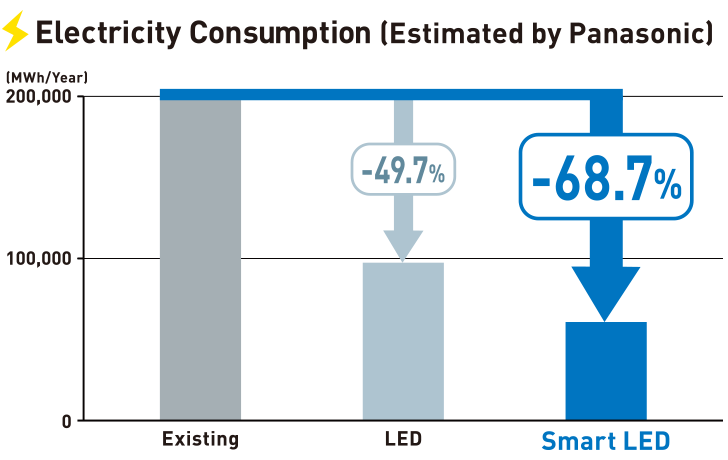 Image of the "Smart LED" system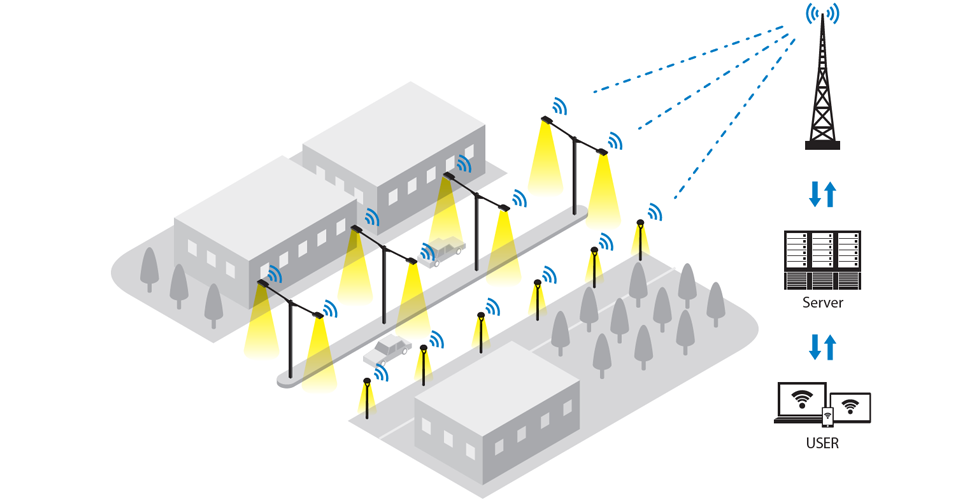 The operation system is easily controlled by smartphones.
Panasonic received an order and built the program in this case. Lighting fixtures on the network are operated and checked at once.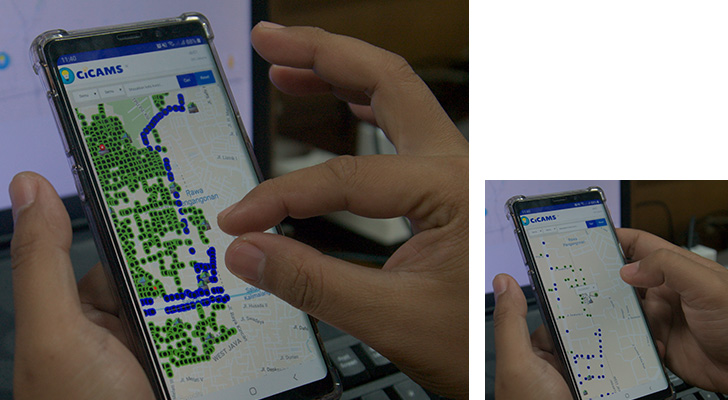 Network communication can be selected from three systems below.
GSM
Network communication via GSM card (GPRS)

Slim card per a fixture
Low investment
New system

RF
Network communication via wireless concentrator

1 Slim card for a group of fixtures / LAN
Low investment
Supporting ANSI controller (external) / internal controller
Mesh

PLC
Communication system via power wiring

Reliable system
(installed in Slovakia, Colombia and China, Indonesia)
1 Slim card for a group of fixtures / LAN
"We can better manage street lighting as social assets."
Mr. Syamsul Bakhri, S.Pd (Head of City Lighting Division Dinas Perindustrian dan Energi Provinsi DKI)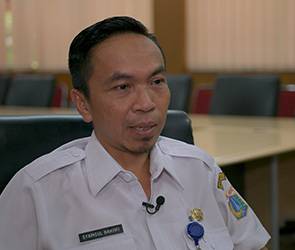 "We chose Panasonic's street lights because we know that Panasonic is a worldwide brand and has technology which has been updated according to our needs, and that after-sale service they have provided is very good."
"We found many benefits from them. First, there is a reduction in energy consumption, which is proven by the reduced payments for street lighting. The lighting fixtures can be controlled more easily via PC or smartphone. Also, we can better manage them as social assets. In addition, service to the community can be done much more promptly and properly."