Over 50,000 Solar Lanterns Donated! Project Reaches Halfway Point
2016.03.25 News
The goal of the 100 Thousand Solar Lanterns Project is to donate 100,000 solar lanterns to address social issues in areas without electricity by Panasonic's centennial in 2018. Now past our midway point, we are more excited than ever to pick up the pace, with our eyes set on the goal.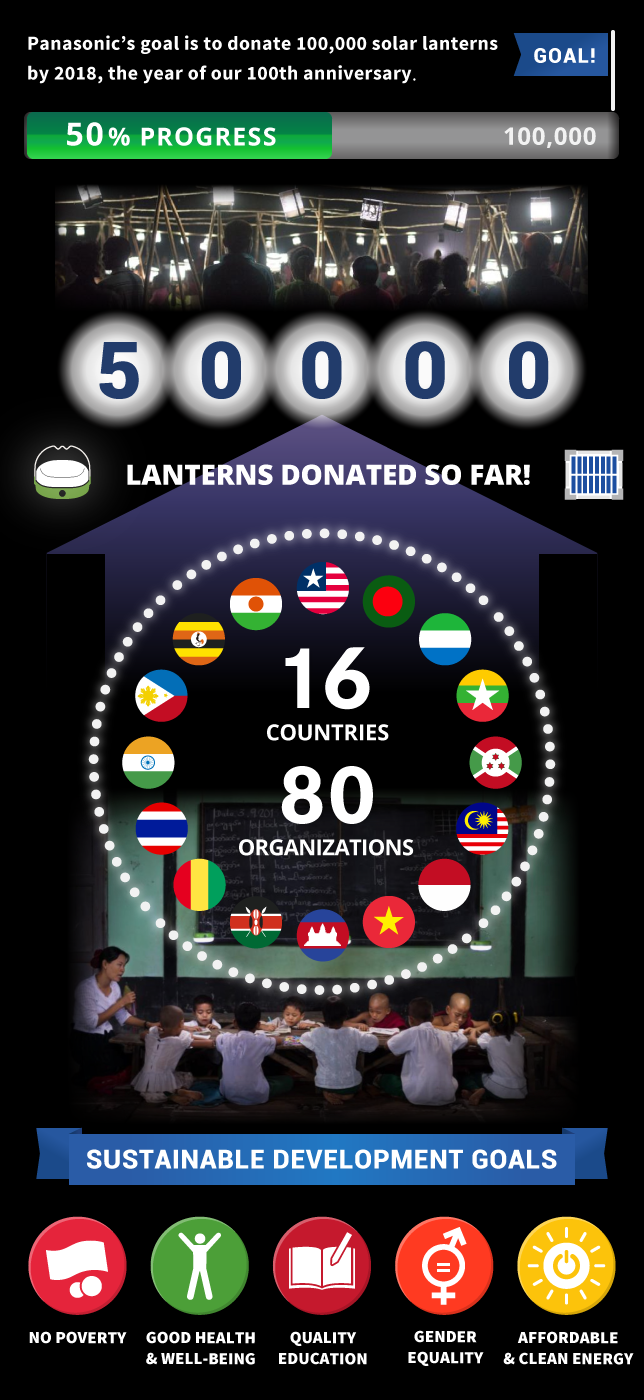 The 100 Thousand Solar Lanterns Project donates solar lanterns to NPO/NGO and international organizations active in Southeast Asia, Southern Asia, and Sub-Saharan Africa where many areas are without electricity. Through these donations, the project aims to resolve social issues in education and healthcare, and to support self-reliance among women.
In February 2013, the first fiscal year of the project, Panasonic donated 10,000 lanterns to three countries. The numbers increased steadily, with 14,115 and 20,364 the next two years. The total number of donated solar lanterns topped the 50,000 mark with donations to Myanmar, the Philippines, Bangladesh, and Vietnam between January and March 2016. The number of recipient organizations is now 80 groups in 16 countries.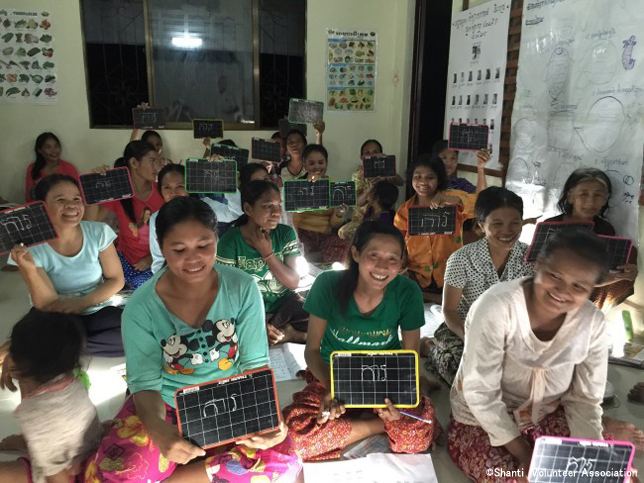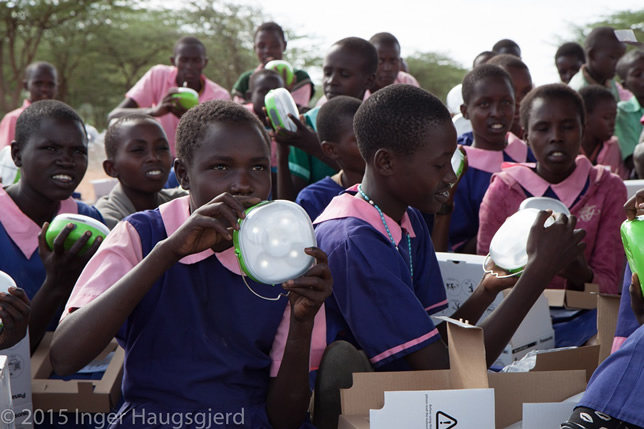 Panasonic will launch two new initiatives connected with our lantern project, to contribute to achievement of the Sustainable Development Goals (SDGs), which were adopted in 2015.
First, we will boost donations to African countries that have large off-grid populations, besides also participating in the 6th Tokyo International Conference on African Development (TICAD VI) in the summer of 2016. Second, we will expand opportunities for everyone to get involved, by creating a system for the general public and companies to participate in donations of lanterns to meet the needs of the world's off-grid population, reportedly about 1.2 billion people worldwide.
Please help us deliver solar lanterns to those in need of light. We invite readers to find out how they can join these efforts from the Take Action page.