[News ] Nepal: 996 lanterns from employees through the Japanese Red Cross Society
2017.10.20 News
This year again, Panasonic employees donated lanterns through the company's Cafeteria Point employee benefit program. In total, 996 solar lanterns were delivered through the Japanese Red Cross Society to the Sindhupalchowk District of Nepal, which was devastated by a major earthquake in April 2015.
The 100 Thousand Solar Lanterns Project, in addition to making regular donations, also donates solar lanterns sponsored through Panasonic's Cafeteria Point employee benefit program.
Panasonic's Rika Fukuda, General Manager of the CSR & Citizenship Department, presented a certificate of donation to Mr. Otohiko Hori, Director of the International Department, at the Japanese Red Cross Society on September 29, 2017. This was Panasonic's third donation to the Society.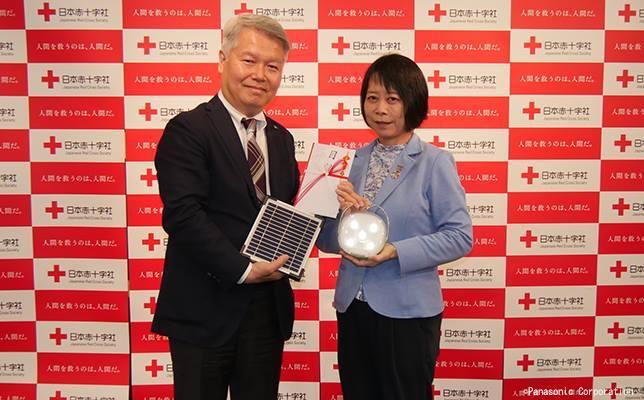 The Sindhupalchowk District in Nepal where the solar lanterns will be delivered is a region that was struck hard by the earthquake on April 25, 2015. The Japanese Red Cross Society has worked with the Nepal Red Cross Society to provide emergency relief in the wake of the earthquake and has continued to provide support for the region's recovery since then.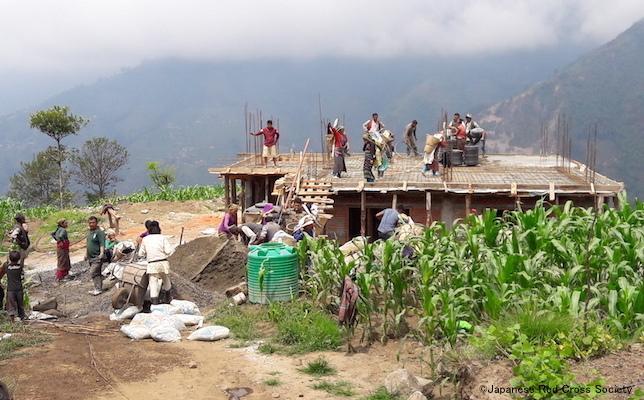 At the donation ceremony, Director Hori of the International Department expressed his gratitude by saying, "The region where the solar lanterns will be donated is an area with limited electrical supply. We expect the solar lanterns to be used to attend to emergency patients at night in the rebuilt clinic as well as by local health volunteers caring for expecting mothers and people who fall ill at night."
We hope to continue involving our employees in efforts to address the world's social issues in areas without electricity and contribute to achieving the Sustainable Development Goals (SDGs) through this project. We are only a few steps away from reaching our goal of donating one hundred thousand lanterns and we look forward to your continued support.