Vietnam: 1,200 solar lanterns donated this year, bringing two-year total recipients to 6,600
2017.11.28 News
On September 13, 2017, we donated 1,200 solar lanterns to World Vision International in Vietnam. This third round of donations has now brought the total to 2,832 for this organization.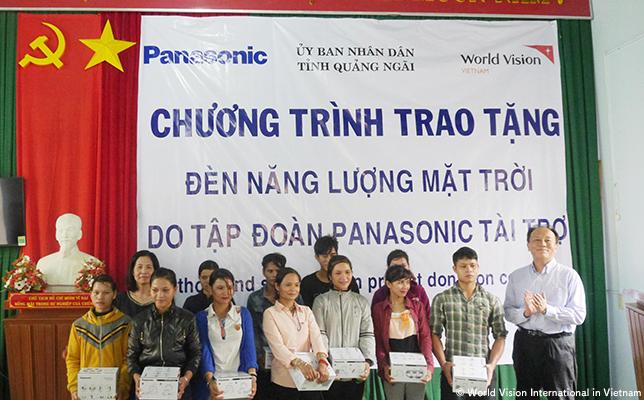 The donated solar lanterns were distributed to four off-grid areas in Quang Nam Province and Quang Ngai Province in central Vietnam affected by landslides and flooding due to hurricanes and tropical cyclones.
The donation ceremony held in the village of Long Son in the Minh Long District of Quang Ngai Province was attended by Mr. Masaaki Kobayashi, General Director of Panasonic Vietnam, who stated, "We will continue to promote donations of solar lanterns in Vietnam and encourage the use of eco-friendly products utilizing green energy."
Children's learning environment transformed by solar lanterns
The 1,002 solar lanterns that were donated to the Van Trang District of Yen Bai Province in March 2016 are now being used in schools, literacy classes, and by poor families.
The solar lanterns donated to Doan Ket Village were distributed to households with children and are mainly used when they study in the evening. Despite having electricity, unstable supply and frequent power blackouts leave children no other choice but to interrupt their studies when the lights go out. But now, thanks to the solar lanterns, even a blackout cannot stop the children from concentrating on their studies. Additionally, children brought their solar lanterns to reading sessions during their summer break to help keep the sessions going even during blackouts.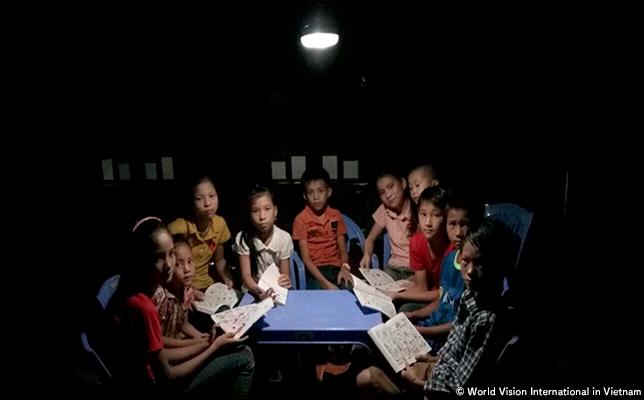 In a village in the Luc Yen District, the solar lanterns were distributed to a reading club and are now used when the children study indoors. The reading club was created for the purpose of boosting children's reading skills, but it is also like a shared home where they can learn life skills. However, these children are busy helping out in the fields or taking care of younger siblings after school, so the reading club can only gather in the evening after dark.
"Until now, we only had one candle for the 36 students in this class, which made reading very difficult. The solar lanterns have made the entire classroom so much brighter and studying much easier." (Ms. Hanh/Reading club)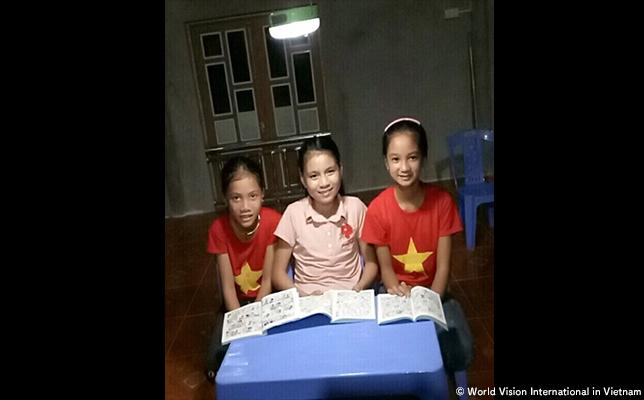 Today, approximately 290 million people in Asia still live in areas without electricity and activities like studying are nearly impossible once night falls. We will continue to donate to needy regions in Asia and the world with our eyes set on our 100 thousand goal.