Voices of Solar Lantern Users: Myanmar
2018.01.26 Voices
We visited an off-grid village that is the base of activities of one of our recipients in Myanmar, the Association for Rengein Tanjoji International Cooperation. There, we met users of donated solar lanterns and learned how the lanterns have been helping local people's lives.
I can now study as long as I want!
Previously, to study after dark, the only choice was to study by candle light. But candles are not bright enough for reading school books. They also produce smoke and strain your eyes.
Until now, Mg San Nyein Aung, a grade 7 student could only study for about an hour a day but now, the solar lanterns allow him to study two to three hours. He has improved his grades so much that he is now in the top 20 of his school and he is certainly happy about that.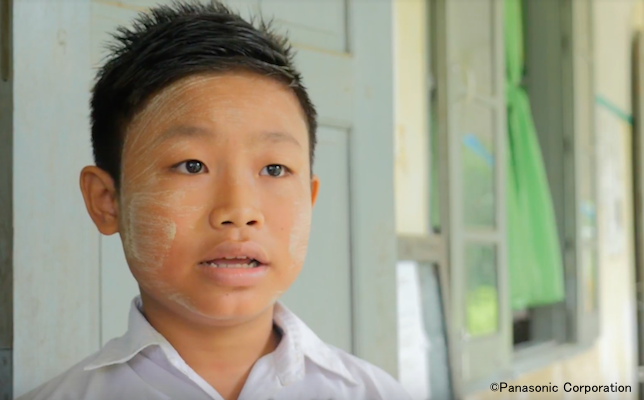 Better work efficiency leads to increased income
Solar lanterns are also helping to make life easier for farmers. In this village, many farmers grow betel, a plant in the pepper family. Mr. U Soe Thein is also one of them.
At night, he sorts the betel leaves harvested during the day and prepares for shipment. Thanks to the solar lantern, he can work more quickly and efficiently, and this has increased his income and improved his life.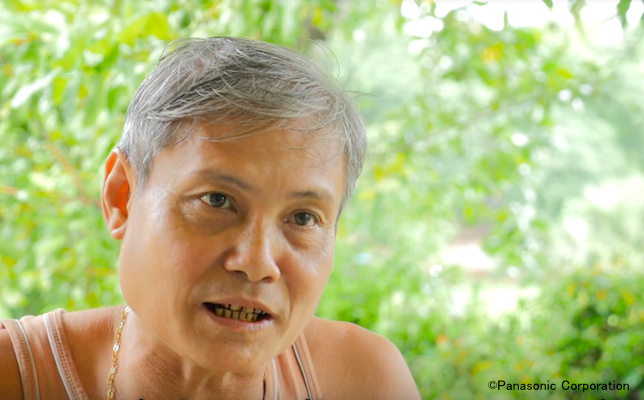 The first paved road in the village has made it easier to get to school and medical clinics
In addition to these direct conveniences, solar lanterns have also brought secondary benefits. For the first time, the village has a paved road.
The area gets muddy during the rainy season, and until now people had to take off their shoes and walk on muddy paths to get around. Of course, they could not travel by bicycle or motorcycle in these conditions.
The villagers rented out the donated solar lanterns for a fee and saved this money while also making personal donations when they could. These efforts led to them saving 5.5 million Kyat (approximately 460,000 yen at December 11, 2017 rates). With this money, the villagers built a concrete road with their own hands.
Related article : [Voice] Association for Rengein Tanjoji International Cooperation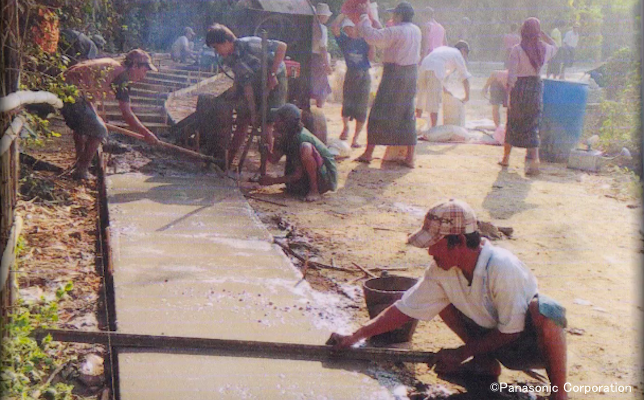 This road has been a true blessing for all the villagers. High school students can now go to school by bicycle and have more time left to study, while the elderly can rest assured that in the event of sudden illness they can be rushed to the clinic by motorcycle.
Solar lanterns are more than just lights to be used at night. They are bringing hope to many aspects of villagers' lives.
We've created a video to tell the story of the impacts of solar lanterns on the lives of five people we met. We hope you will enjoy watching.