"Cut Out the Darkness" Project Sends Solar Lanterns of Love
2014.02.24 News
The "Cut Out the Darkness" project invites people to participate in a lantern donation program through personally-designed lantern shades. For this article, we asked a Panasonic representative for a few words regarding their thoughts behind this project.

The aim of the "Cut Out the Darkness" Project
Hello, my name is Hisao Tsugita from the "Cut out the Darkness" project.
This project kicked off on December 20, 2013 with the mission of raising the world's awareness of issues in areas of the world that have no electricity and informing people about Panasonic's solar lantern donation project.
We invite lantern shade designs from all over the world and conduct a popularity vote on the website. The 100 selected designs are then turned into a shade and sent together with solar lanterns to homes and schools in areas without electricity.
In our desire to encourage as many people as possible, including those who are new to the social challenges in areas that have no electricity and CSR activities, to participate in this project, we created an original online application that offers the joys of easy cutout designs to users of all ages.
We also hope that as people think of the design and work their hands in the creative process, they will think about what life is like in areas without electricity, and how the lantern shades they design will be used.
The first round of the project received 500 ideas from around the globe and more than 8,000 votes. Professional artists joined in, and others called out to friends to join or vote. Thanks to everyone's cooperation, people in more than 130 countries have participated so far. We couldn't be happier with these results and that we were able to inform people about the issues of life in areas without electricity.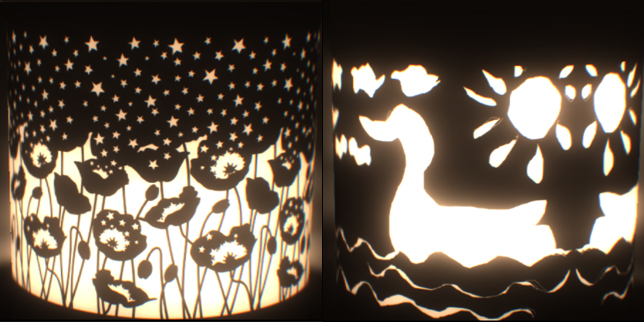 Shaping thoughts through trial and error
Shades featuring the 100 designs chosen through the voting process along with 11 designs created by collaborating paper artists are being created right now. To reproduce the personalized designs as accurately as possible, we are using state-of-the-art laser cutters on heavy black paper, which will be affixed to the shade.
But the work is not complete once the design data is input to the laser cutter. For intricate designs, pieces are sometimes cut where they should not be. That is why our staff carefully check every single design and to make sure that each line is connected and that the design is cut as intended. It is a process that requires much patience.
Also, when producing the shades that will display the cutout designs, we considered the lifestyle and sentiments of the local people and employed a stain-resistant translucent acrylic shade with superior durability. The shade also comes with holes and cuts so that the lanterns can stand alone or hang when they are in use while charging.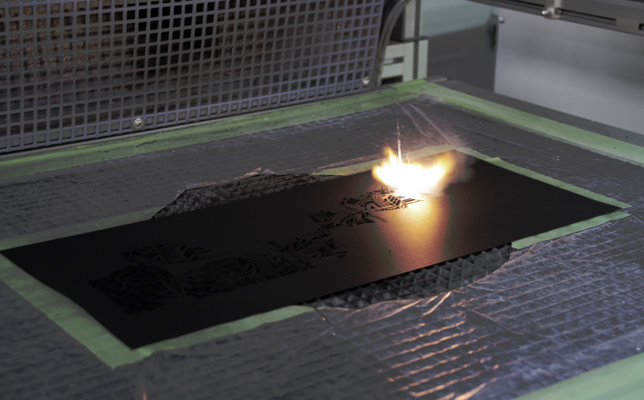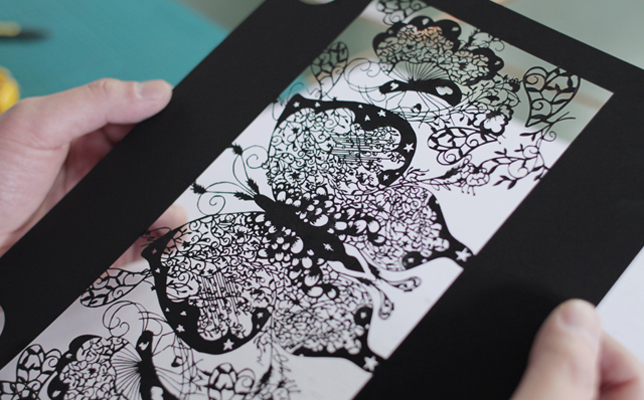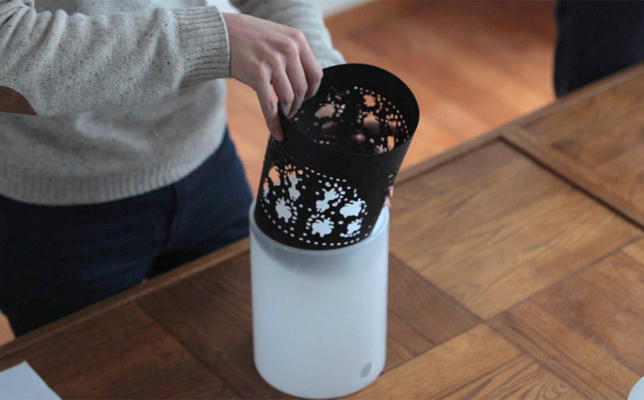 Connecting to the future with lantern shades that connect hearts
At the beginning of March, we will send 111 lanterns from the first round to Sumba Island, Indonesia.
These lantern shades connect people living in areas without electricity with those wishing to make a difference in these people's lives. We are already looking forward to what kind of response we will get from those who receive the lanterns on Sumba Island. This will be introduced through photos and video via Facebook.
This project fuses the power of the digital age with the warmth of handmade work. We hope to continue with rounds two and three to promote awareness of issues in areas without electricity while spreading the circle of social contribution.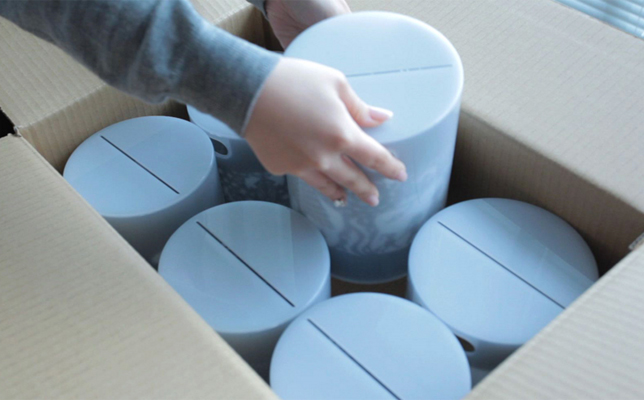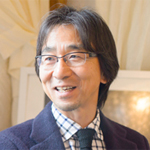 Hisao Tsugita
Groupwide Brand Communications Division,
Panasonic Corporation