Malaysia: Solar lanterns donated to villagers on an off-grid island
2015.01.30 News
Panasonic Malaysia has become the first overseas group company to join the 100 Thousand Solar Lanterns Project. Solar lanterns were donated to indigenous people living on islands on Lake Temenggor. The circle of giving is expanding.

Indigenous people in villages on islands in a lake
Though Malaysia's electrification rate is reportedly close to 100%, some parts of the country still have no access to electricity. One example is the isolated islands on Lake Temenggor, located five hours north by car and another hour by boat from the capital of Kuala Lumpur. The islands are home to indigenous people (known in Malaysia as Orang Asli) who are maintaining their unique culture while leading a fishing-based lifestyle that is mostly self-sufficient.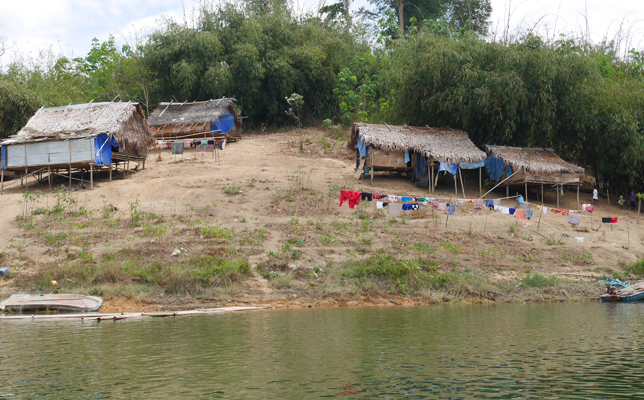 The recent donation was made possible when an employee from Panasonic Malaysia participated in an aid program for indigenous people, organized by a local volunteer organization, International Christian Commission Malaysia (ICCM).
Villagers barely getting by on food
Multiple indigenous groups live on the island, each speaking its own language. The people live by fishing and hunting, and they survive mostly without any cash income, but most of their energy is used just to get enough food to eat.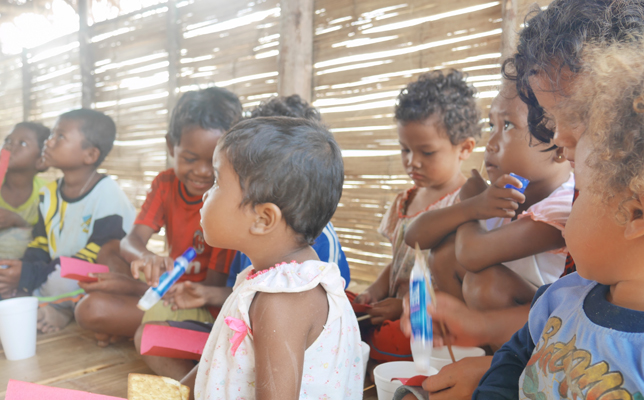 Though some of the big villages have received a power generator from the government, many other small villages are still without electricity. As a result, most of the people of those villages were forced to depend on the light of kerosene lamps at night which was completely dark without such lights.
After the installation of the solar lanterns, they have become able to carry on their activities at night such as cooking, studying or to cope with certain emergency situations at night.
Total of 23 solar lanterns sent in two donations
In mid-March 2014, a team of several members, including the top management of Panasonic Malaysia, visited two villages and donated a total of 15 solar lanterns.
When they arrived in each village, many villagers gathered. After an explanation on how to use the solar lanterns, they were set up in the village gathering space. The Panasonic Malaysia team had the opportunity to interact with villagers through an art workshop for children, conducted by ICCM staff.
Later, in July, a total of eight solar lanterns were donated to four other villages.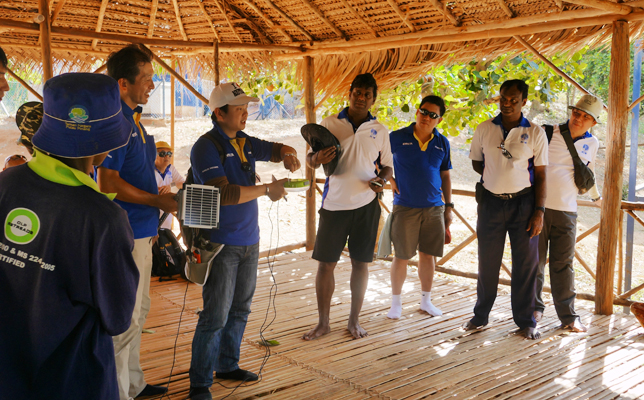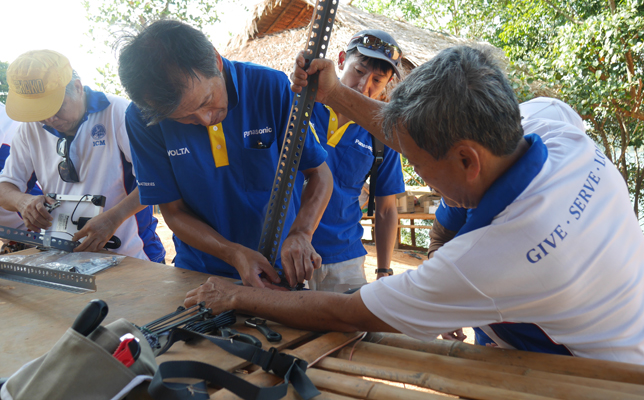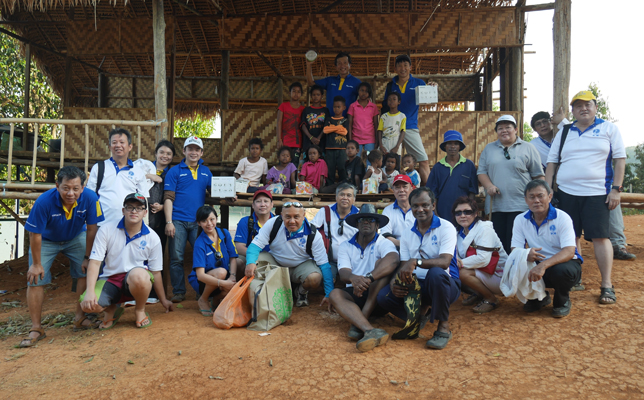 Lantern project expanding to more Panasonic group companies overseas
This first donation led by a group company overseas was completed successfully, to the joy of many and thanks to the active participation of the company's top management. This donation brought the number of recipient countries to ten. We hope to continue expanding this circle of giving, together with other Panasonic group companies around the world.