Panasonic Donates 5,006 New "Solar LED Lights" to India
2015.04.27 News
Panasonic donated 5,006 solar LED lights to seven NGOs in India in March 2015.
India as a country faces chronic power shortages and has about 340 million people who still lack access to electricity. The government's current energy policies are putting a focus on solar energy and aim to have every household lit by at least one light bulb by 2019.
As part of its "100 Thousand Solar Lanterns Project," Panasonic has donated a total of 9,000 solar lanterns to India since 2012. In Fiscal 2014, we donated 5,006 new solar LED lights developed to meet the needs of local rural areas. Our solar LED lights were provided to seven NGOs working in the areas of child poverty, education and healthcare.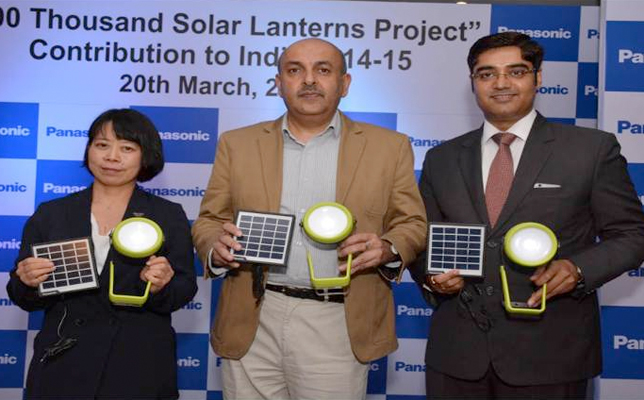 The Panasonic development team in India spent six months in product development, incorporating opinions and input from villagers and the development team in Japan. The product comes with a cell phone charger function, and has the capacity to stay lit throughout the night.
Panasonic has also been selling the products since November 2014. We were able to set an affordable price through a partnership with an Indian company with experience producing solar lanterns. We will continue to work on developing and expanding sales channels, to provide light to more people.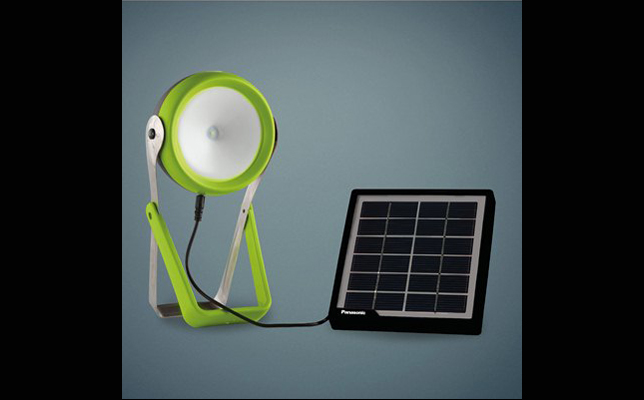 Panasonic donated more than 24,000 solar lanterns to nine countries in the first two years of the "100 Thousand Solar Lanterns" project, which was launched in fiscal 2012. In the third year, fiscal 2014 (which ended in March 2015), Panasonic also donated 2,514 to Cambodia, 2,376 to the Philippines, 2,004 each to Kenya and Myanmar, 1,020 to Indonesia, including 5,006 units to India, bringing the project total to 40,000 solar lanterns donated.
Panasonic will continue to contribute to sustainable development and to the achievement of the United Nations Millennium Development Goals (MDGs) by devoting efforts to the development of other products that can be used in tandem with the solar LED lights, and also aiming to launch sales in Africa, a continent that faces similar issues with lack of access to electricity.