First Donation by Panasonic Employees: 500 Lanterns to Indonesia
2016.06.27 News
In March 2016, 1,500 solar lanterns were donated to four NGOs in Indonesia. Of that number, Panasonic employees gave 500 through donations. As we pass the midway point to reaching our goal of 100 thousand solar lanterns by our hundredth anniversary in 2018, the circle of donations continues to expand.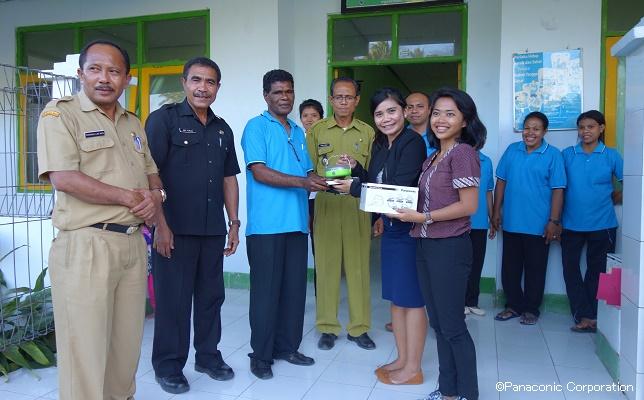 This is Project Leader Akira Hoshi.
This year, 2016, the 100 Thousand Solar Lanterns Project welcomed its fourth anniversary. In addition to donations by our domestic and international business offices like the Kota Plant of Panasonic Eco Solution Housing Equipment Co., Ltd. and Panasonic Malaysia, in the first half of 2015, Panasonic added a new approach of inviting personal donations by employees, which resulted in 500 solar lanterns being donated.
Solar lanterns sent to Indonesian clinics
The solar lanterns donated by employees were delivered to East Nusa Tenggara Province in Indonesia, through Kopernik, a non-profit organization that acts under the motto, "Delivering innovative technology."
In villages without electricity, it is difficult to run a clinic during the night and many lives have been put in danger due to the inability to care for emergency patients. The solar lanterns were distributed to village clinics and are now helping out on many levels, from examinations to operations during the night.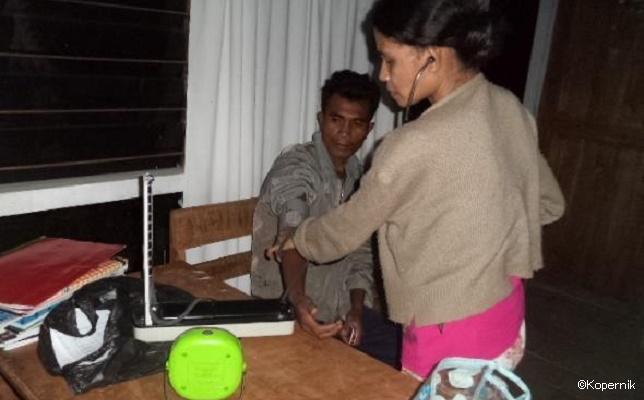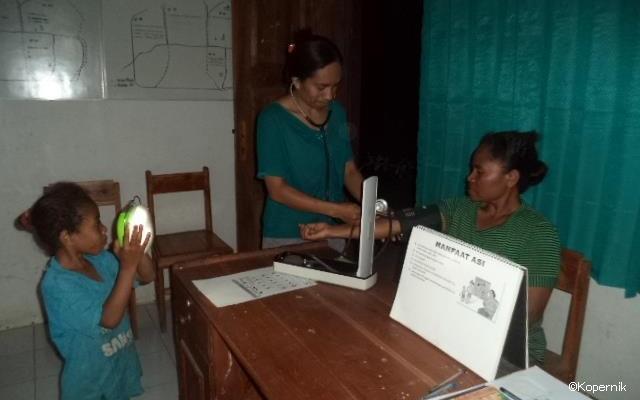 Expanding the circle of donation
2016 marks the second year of this employee donation program and we hope to send even more solar lanterns to areas without electricity. Discussions are also under way to have more people outside Panasonic become aware of issues in areas without electricity and have them join this circle of donations. We hope that many will take part in this movement to deliver solar lanterns to those in need of light.