Power Supply Station Set Up in Off-Grid Areas in Myanmar (Mitsui and Co.)
2016.10.04 News
This June, the Mae Fah Luang Foundation under Royal Patronage (MFL Foundation) of the Kingdom of Thailand installed the "Power Supply Station," a stand-alone photovoltaic power package by Panasonic, to help improve the lives of villagers of Yin Ma Chaung in the Magway Region of Myanmar. The project was realized through donations made as a part of CSR activities of Mitsui and Co., to support the mission of MFL Foundation activities.
Hello, this is Akiko Asano of the CSR & Citizenship Department.
Yin Ma Chaung is an off-grid village of about 140 households, nine hours by car from Yangon, the former capital of Myanmar. The MFL Foundation provides support in 29 villages in the surrounding region, including this one.
The Russell's viper (also known as the "chain viper") lives in this area. It is a poisonous snake with lethal venom, and every year many people fall victim to its poison. A person can be saved if antivenom is administered immediately after a snake bite. However, this area has no access to the electricity that is needed to keep antivenom refrigerated. Health workers from the MFL Foundation stationed in eight villages in the region built simple coolers powered by solar power. But the devices are prone to frequent malfunction, so the workers could never be fully confident in them.
Electricity ensures stable supply of antivenom
The Power Supply Station is a stand-alone power generation system that consists of solar modules and storage batteries. Electricity can be generated as long as the sun shines, providing a reliable supply of power to the village. The first benefit this system brings is that it lights up the paths and roads at night and allows people to walk without worrying about snakes.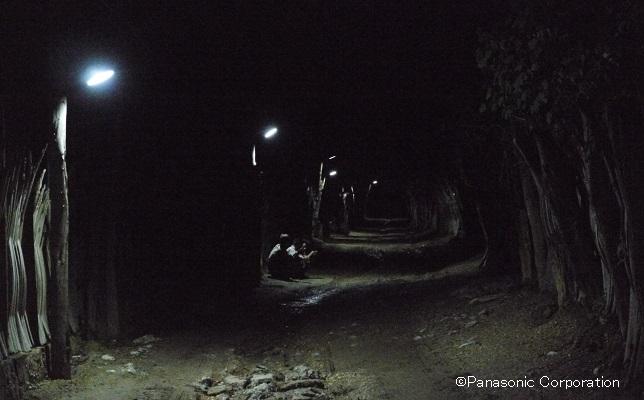 The village community center now has a refrigerator to store antivenom, and the MFL Foundation and village share the responsibility for its storage and quality control. Now, antivenom can be supplied quickly if people in neighboring villages need it or when the simple coolers have broken down.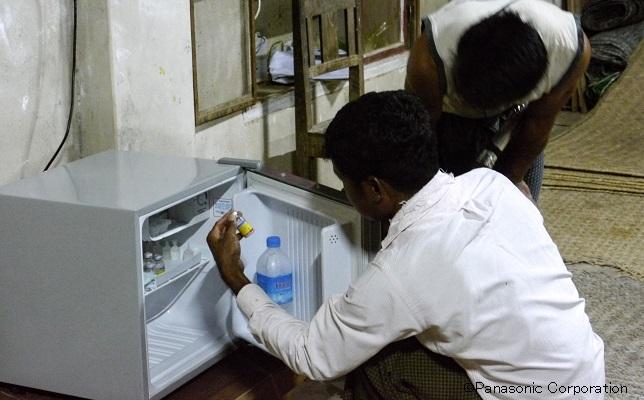 Electricity is contributing to an improved quality of life in the village community in other ways too. A television and a fan have been set up in the community center used by villagers, and study sessions and sutra sessions are now offered for children.
The installation was realized as part of CSR activities by Mitsui and Co., Ltd., who remarked, "Electricity available at the community center in the off-grid village makes the first step towards self-reliance. We hope that Panasonic, as Japan's leading electronics manufacturer, will continue to introduce wonderful products like this into the world."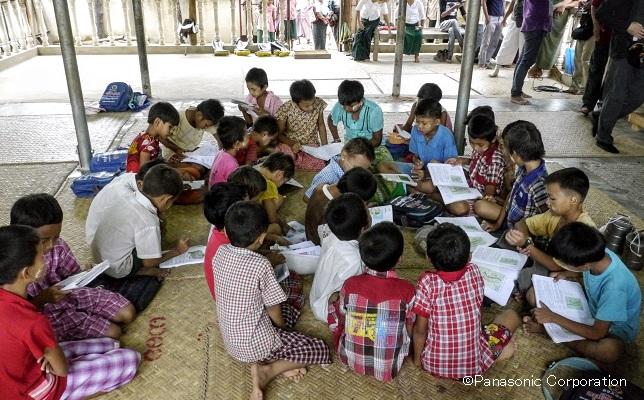 Going forward, we hope to work together with other business partners to provide products including Power Supply Stations which are based on our photovoltaic power generation and energy storage technologies, to help solve the various social issues faced by people living in areas without electricity. We invite local governments, corporations, and anyone else who is interested, to contact us through our Take Action page.