Solar Lanterns Arrive in Areas without Electricity (Southeast Asia)
2017.03.22 News
The final donations for fiscal 2016 (which ends March 31) are being delivered, and reports are pouring in from happy users in recipient countries.
■Indonesia
In Indonesia, 1,500 solar lanterns were donated to five organizations dedicated to education and environmental conservation. All five organizations were first-time recipients.
YMP-Yayasan Merah Putih is an NGO that supports indigenous communities. The solar lanterns will be used to improve the lives of people on Sulawesi Island who have been left behind in infrastructure development.

■Cambodia
A donation ceremony was held in Cambodia in December 2016. One of the recipients, Cambodia Education Assistance Fund (CEAF), supports children's education through building schools in rural areas.
The donated solar lanterns have been distributed to children from poor households but with outstanding academic performance, so that they can study at night. Solar lanterns are also being lent out for use when childbirth occurs at night.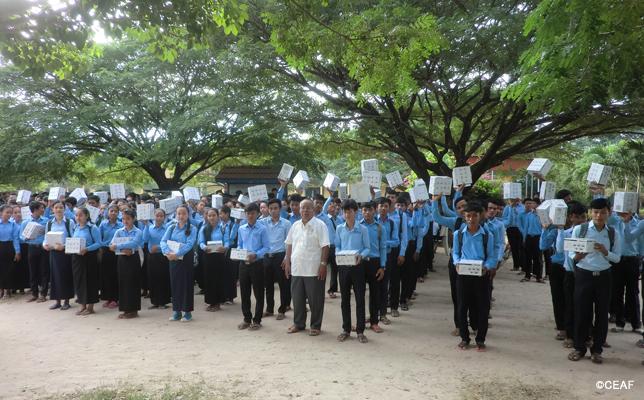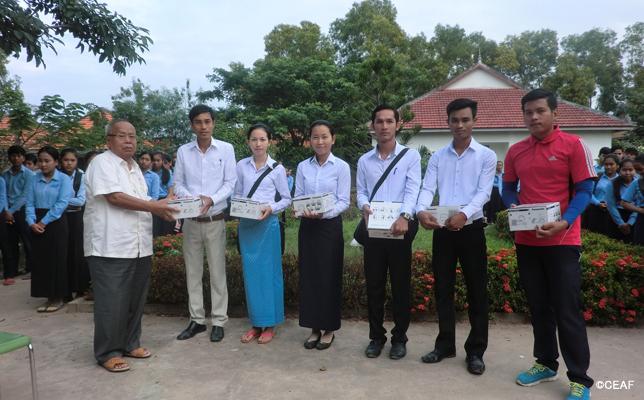 ■Thailand
In March 2017, 102 solar lanterns were donated for the second year in a row to the Raks Thai Foundation. The solar lanterns will be distributed to School, Tambon Health Promoting Hospital and Community in Sangkom District - Nhongkai Province and used in environmental conservation and education.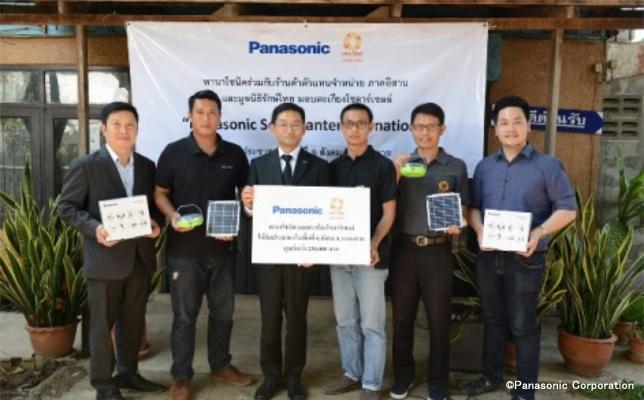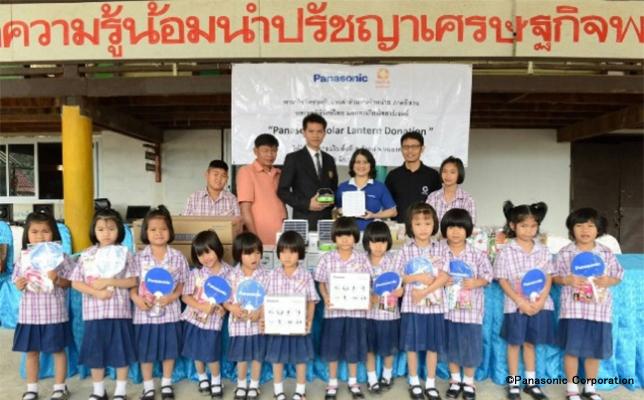 ■Myanmar
Solar lanterns were distributed to 330 teachers and students in the Tanintharyi Region and Ayeyarwady Region and Rakhine State of Myanmar where a recipient, Meikswe Myanmar is active. Public schools open their doors at night when exam season nears so that children can study at night. Until now, teachers had to buy candles since there is no electricity in the schools. The solar lanterns have freed the teachers from this burden, and both teachers and students can now study in comfort.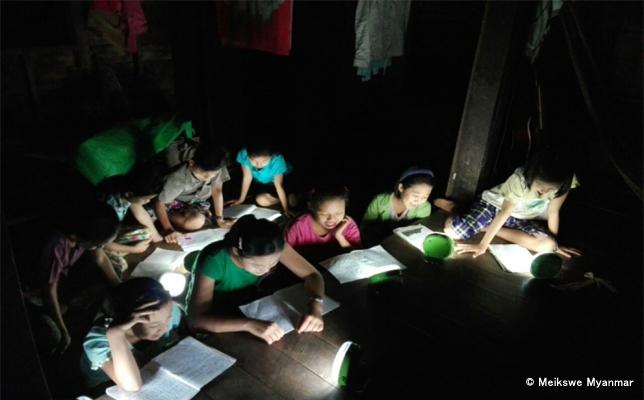 There are only a few countries left to receive donations for this fiscal year. The cumulative total of donated lanterns will top 80,000 by fiscal year end. The latest donation information will be posted on our Facebook page.