Main Contents begins from here.
INTERNAL PLAN OF THE CAPSULE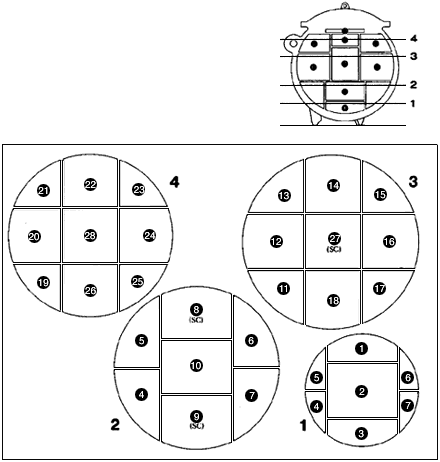 (SC): Sealed compartment. Compartments Nos. 8, 9 and 27, containing items prone to deterioration or requiring special atmospheric conditions, were hermetically sealed. The items concerned (i.e. rubber, leather, film) were placed in the compartments with or without individual protective packing, depending on their nature.
---
The contents of this site are excerpted from THE OFFICIAL RECORD OF TIME CAPSULE EXPO'70(March 1975). Please note that company and organization names may differ from those of the current ones.
---
© Panasonic Corporation 2010